8 Summer Vegetables You Should Be Eating
Vegetables are the one food you can always count on. Nutritional benefits vary for each kind, but many can help fight off sicknesses, assist in preventing cardiovascular disease, and help you maintain your weight. As the weather changes throughout the year, it's a good habit to use vegetables that are in season while you can, as each one has its own benefits to bring to the table. In addition to these more common vegetables that are available year round, make sure you're eating these six nutritious summer vegetables.
1. Eggplant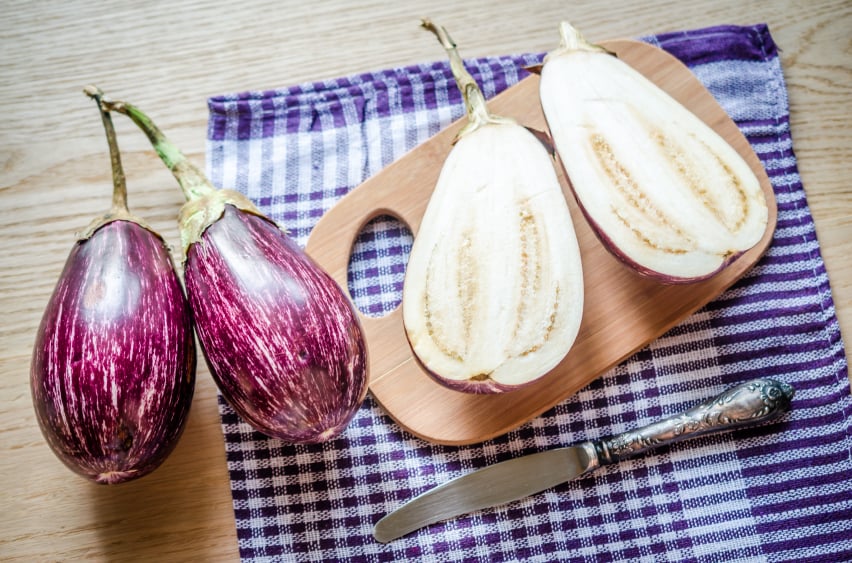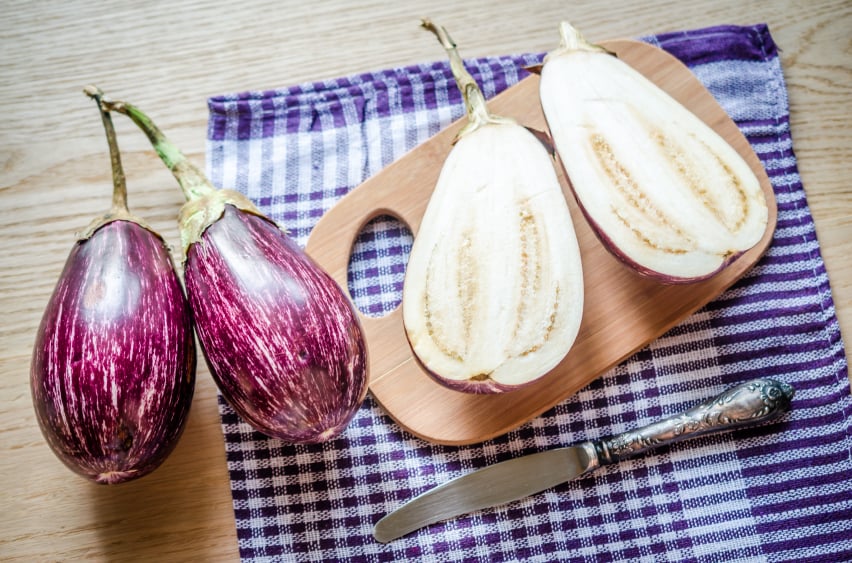 Eggplants have plenty of fiber and calcium. | iStock.com
Known for countless health benefits, eggplant is filled with vitamins and minerals that aid with many bodily functions. According to Organic Facts, eggplant is full of fiber which helps with digestion and also has tons of iron and calcium, which may help decrease the likelihood of developing osteoporosis. The phytonutrients in the vegetable are also known to help maintain a healthy brain by protecting the organ from unwanted toxins. Natural News also notes eggplant is high in nasunin. This antioxidant may have the ability to prevent cancer by inhibiting tumor growth. But to gain these benefits, it's important to eat the skin of the eggplant, where the antioxidant resides. They're perfect for grilling while they're in season.
2. Corn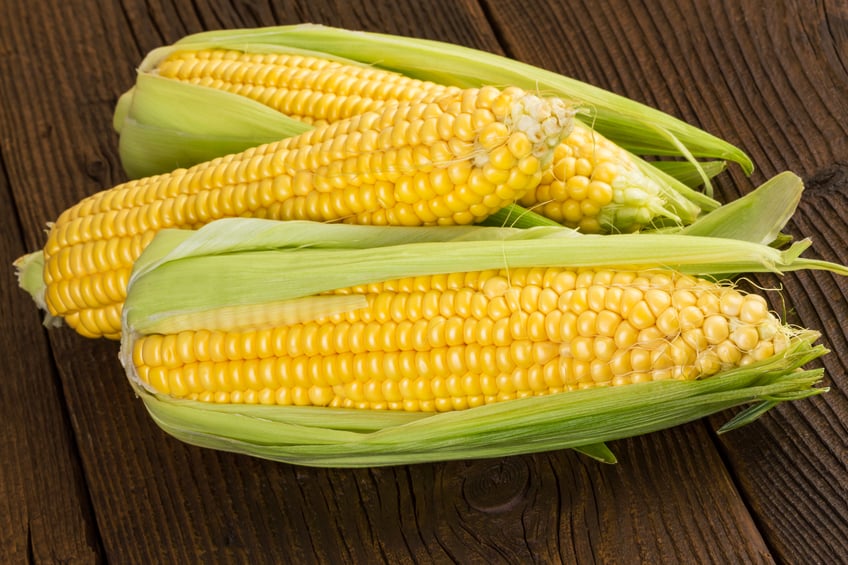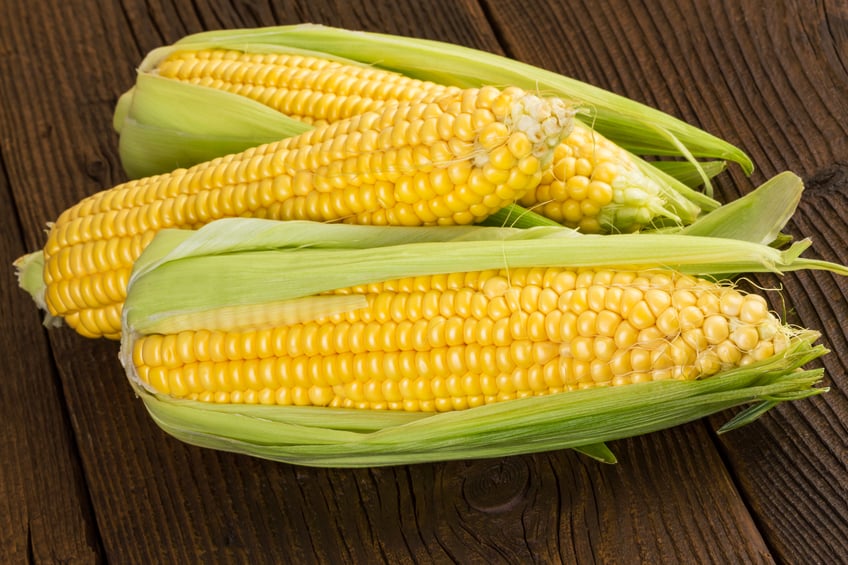 Who doesn't love corn on the cob? | iStock.com
This summer must-have actually has more nutritional value than you might think. According to Livestrong.com, consuming 1 cup of corn will lend you 5 grams of protein. Although it's not considered a complete protein, having a cup per day can help you reach your daily needs. Each serving is also low in calories and filled with water that helps with weight management. Dr. Axe also mentions corn is a healthy source of energy as it controls blood sugar levels, unlike refined carbohydrates. It is also high in antioxidants that support a healthy immune system, and filled with fiber. Throw it on the grill for a healthy and tasty side.
3. Green beans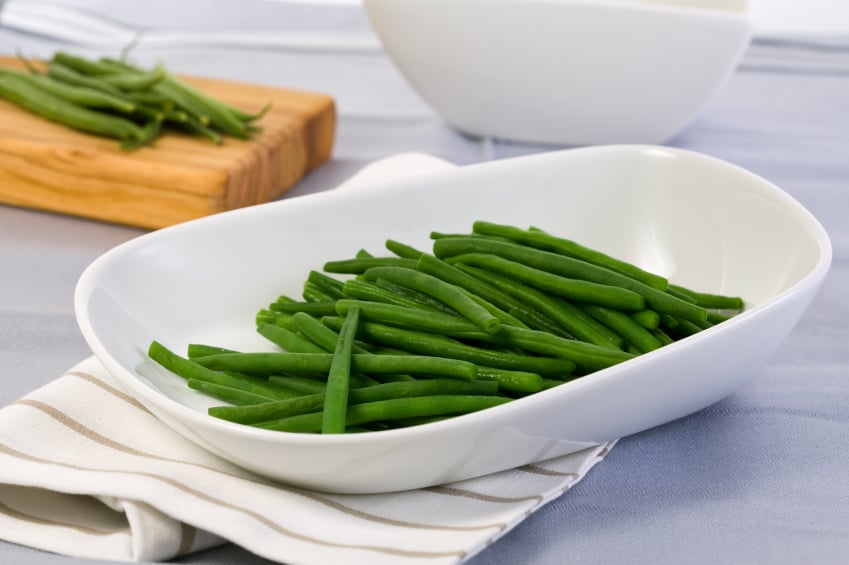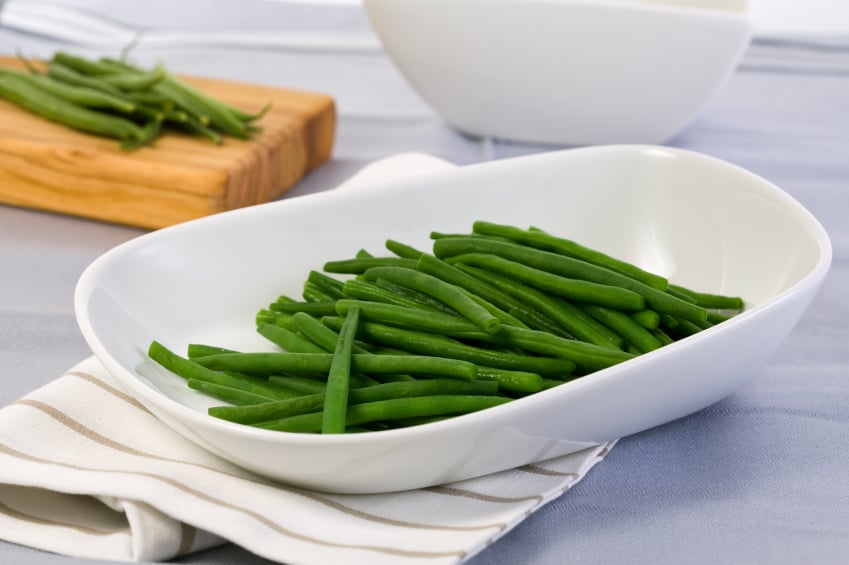 Green beans are rich in folate, which helps your mental health. | iStock.com
In season from June through September, green beans are low in calories, rich in vitamins, and could help reduce the risk of different health issues. According to Medical News Today, green beans contain the vitamin folate, which can help prevent depression. When the body gets enough folate, it controls your body's levels of homocysteine, an amino acid that can disrupt the production of hormones that make us feel good. Adding green beans to your diet can keep this amino acid balanced, preventing you from hitting a low during the day.
4. Okra
Okra's a southern classic, so try it out. | iStock.com
This not-so-common vegetable often only appears in gumbo, but it should be something to consider if you need to manage your blood sugar. According to Healthline, there have been studies done to test how beneficial the vegetable is for improving blood sugar levels, which is important for those with diabetes. The fiber content helps with insulin sensitivity and okra also contains an antioxidant that helps manage stress levels. Steering clear of diabetes also helps prevent kidney disease, according to Livestrong.com. Ready to eat more okra? This veggie can be roasted, pickled, fried, or even added to water for drinking.
5. Summer squash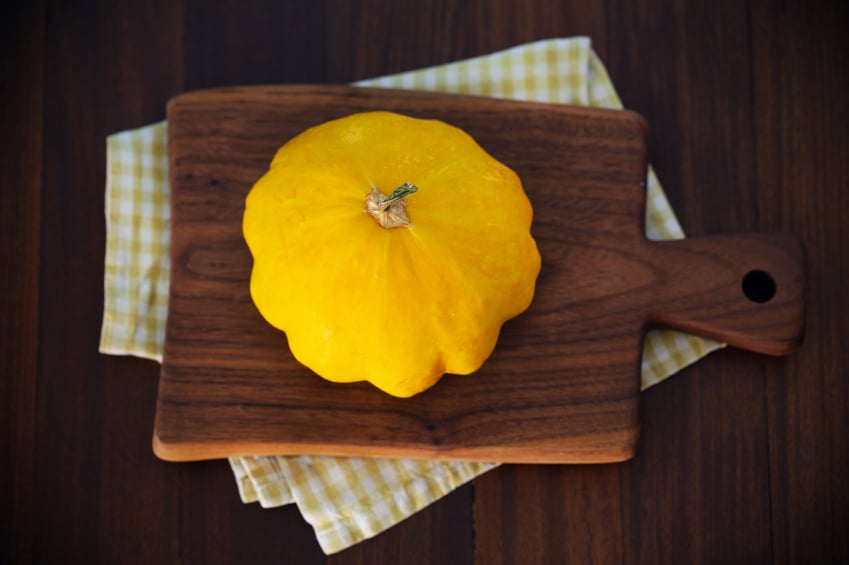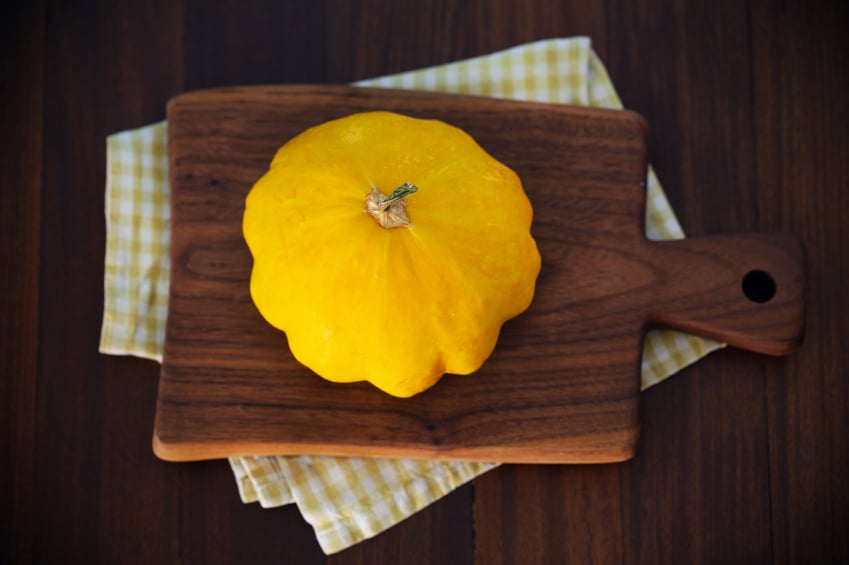 Squash helps ward off heart disease. | iStock.com
This summer staple is another one you'll want to make the most of while it's still in peak season. The Alternative Daily says eating squash is one way to lessen your chances of developing heart disease, mostly because there's no fat or cholesterol to worry about. It also contains magnesium, which can help prevent a stroke. Newport Natural Health also notes the nutrients found in summer squash help protect the body from inflammation in the circulatory system and digestive tract. To add more squash to your diet, try sautéing them or even mash the veggie for a healthy side dish this summer.
6. Tomatillo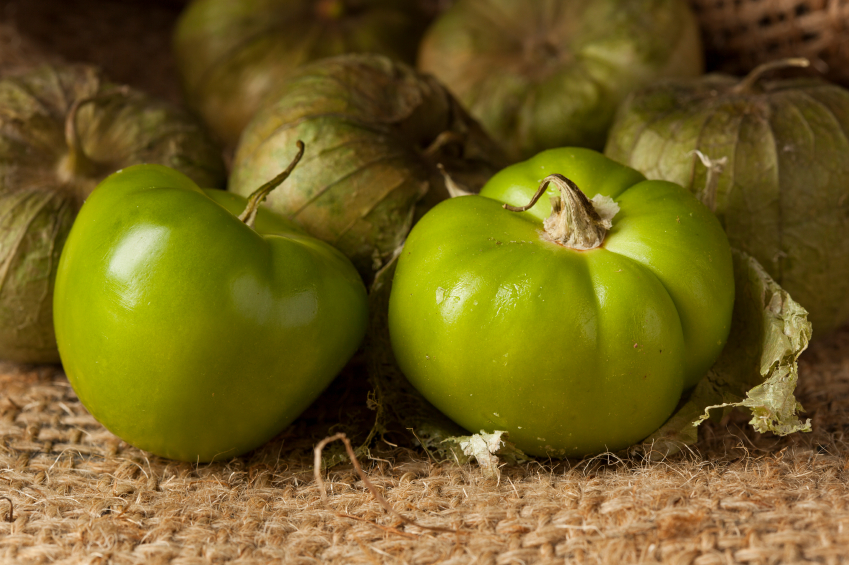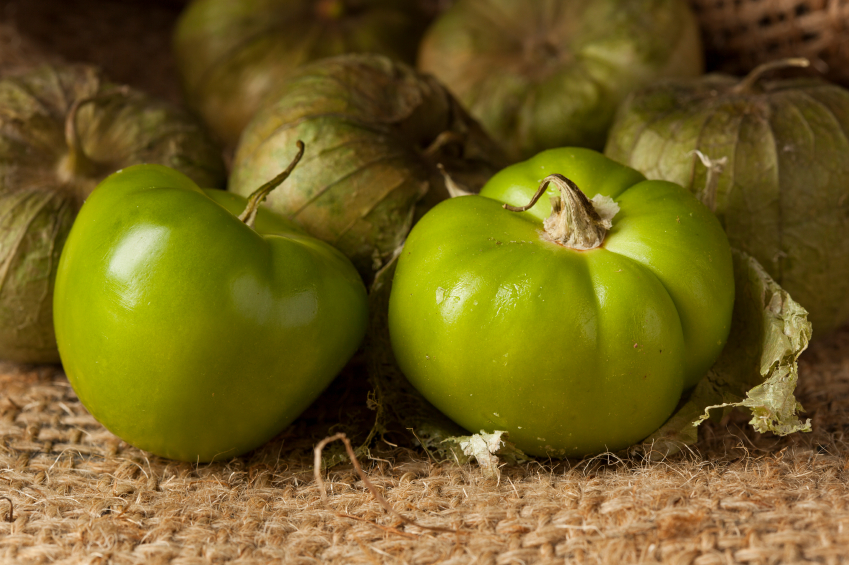 Tomatillo salsa is refreshing and delicious. | iStock.com
Similar in appearance to a tomato, tomatillos are actually a tart member of the gooseberry family. According to Alkaline Valley Foods, tomatillos are known for their high levels of fiber, antioxidants, and potassium. Adding tomatillos to your diet (which is great for making salsa that can be used as a side or on top of dishes) is a great way to keep you digestive system happy. SFGate also states tomatillos may help decrease the chances of cardiovascular disease and could be good for eye health. Dice them up and add this low-calorie ingredient to any of your favorite summer dishes.
7. Bell pepper
Bell peppers are summer superstars. | iStock.com/Ravsky
Though tomatoes get a lot of love for their sweet summer flavor, bell peppers can be every bit as scrumptious when in season. This is great news because they're remarkably healthy. In fact, Prevention reports a bell pepper has more vitamin C than an orange, and a 1-cup serving is only 45 calories. Best of all, these veggies are about as versatile as it gets. You can grill them on skewers, slice raw ones for salads, roast them for sauces, or stuff them with your favorite filling before baking.
8. Radishes
Radishes should be a staple veggie during summer. | iStock.com/windujedi
Few people consider these root veggies a diet must-have, but that's really too bad. According to Livestrong.com, radishes boast loads of vitamin C and fiber, and they're surprisingly low in calories. In order to get the most nutritional bang for your buck, choose the freshest ones you can find with the leafy greens still attached. Once you get them home, though, remove the leaves before storing since they can actually suck the moisture out of the root.
Additional reporting by Christine Skopec
Source: Read Full Article