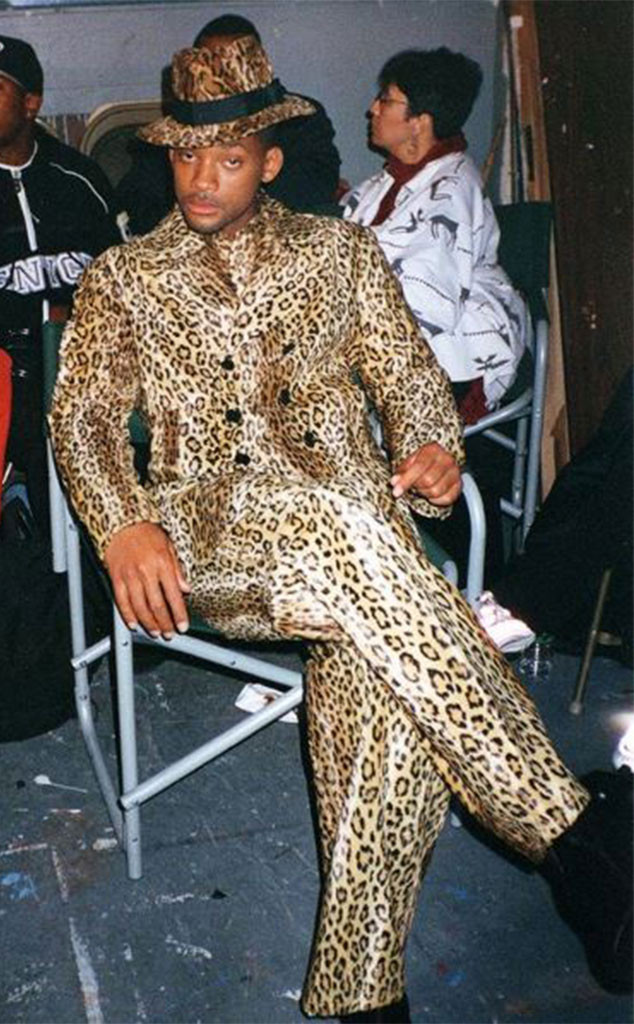 Instagram
The prince of Bel-Air has become the king of Instagram.
Will Smith may have been late to the Insta game, but he has quickly made up for lost time. The once social media shy actor created an account in December 2017 and started off by posting a series of hilarious pics from his appearance on The Ellen DeGeneres Show. Since then, he has shared adorable shots of his wife Jada Pinkett Smith and kids Jaden Smith, Willow Smith, and Trey Smith.
In addition to heartwarming family posts, the comedian has shown that he's the same funny guy from West Philadelphia that we came to love by posting humorous jokes and demonstrations of hometown pride.
Don't believe us? Here are nine reasons why having Will on Instagram is the best thing we never knew we needed.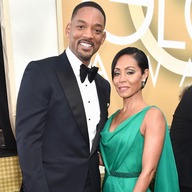 Photos
Will Smith & Jada Pinkett Smith's Sweetest Pics
https://www.instagram.com/p/BdYUG_7nifa/
20 Years Ago Today we held hands and walked naively down that aisle. Here's what I've learned since. . Love is Like Gardening… I have learned to focus on HELPING you to BLOSSOM into what YOU want to be (into what you were born to be)… Rather than Demanding that you become what my Fragile Ego needs you to be. . I've learned to take pleasure in Nourishing YOUR dreams… Rather than wrestling with you to Fulfill my Selfish Needs & Satiate My Insecurities. . I have learned that Love is Listening. Love is Giving. Love is Freedom. . Happy Anniversary, My Queen! I am forever Devoted to Nurturing your Deepest Truth.
A post shared by Will Smith (@willsmith) on
He Reminds Us of True Love: Will and Jada have been giving us couple's goals for more than 20 years, but having the couple on Instagram has let us see more of their adorable relationship. Will often shares his admiration for his partner, whether it be by posting videos swooning over her new hairstyle, or sharing a heartfelt message for their 20th anniversary. "Happy Anniversary, My Queen! I am forever Devoted to Nurturing your Deepest Truth," he wrote.
He's Not Afraid to Cheer on His Kids: Family is obviously the most important thing for Will. He's dad to three kids, who have already found success in the entertainment industry. However, he takes the time to celebrate all of his kids accomplishments on his social media account, no matter how small. Will excitedly shared a video celebrating daughter Willow's musical evolution, his son Trey sharing his sense of humor and his support for son Jaden's boxed water initiative. He captioned the latter, "You make us Proud Everyday!"
He Shows Hometown Pride: West Philadelphia born and raised—And he doesn't forget it. Will has posted multiple shots referencing his hometown, especially when the Philadelphia Eagles were in the 2018 Super Bowl. He made it clear which team he supported with two videos, one hilariously showing his morning routine, including putting on a plethora of Eagles gear to watch the big game. In a second video, he excitedly danced in the mirror, seemingly to celebrate the team's win.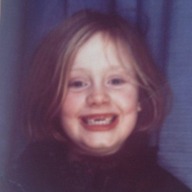 Photos
Cutest Celebrity Throwback Pics
https://www.instagram.com/p/BkSyLr0j90c/
My wife @jadapinkettsmith just posted this! Hahahaha. I had forgotten all about this. #tbt
A post shared by Will Smith (@willsmith) on
He Shows Off His Famous Sense of Humor: The funny man has proven that he's as hilarious as ever. His Instagram is full of laugh-out-loud content, and he isn't afraid to poke fun at himself. One post comically compared a shot of young Will to pop-singer Rihanna. He took the joke in earnest, posting the side-by-side with the caption, "I just saw this… Y'all Play Too Much!"
He Supports Good Causes: Will doesn't only use his platform for silly reasons. He takes advantage of his 17 million followers by discussing causes that he's passionate about. The dad often supports his son Jaden's JUST project, which aims to reduce carbon emissions by offering ethically sourced water. In another post, he supported the March For Our Lives, writing, "I am honored to support these students from all around the world who are coming together to, as Gandhi said 'Be The Change!'"
He Posts With His Famous Pals: With friends like this, how could you not share? Will has had his fair share of A-list buddies and he isn't afraid to post shots of them. So far, he has shared a selfie with Ellen DeGeneres , a TBT with Jamie Foxx and a couples shot with Beyoncé and Jay-Z.
https://www.instagram.com/p/BiI_Nb-nSmM/
Yo… The Single Earring was the TRUTH! #oldheadshotday
A post shared by Will Smith (@willsmith) on
He Shows Us How Throwback Thursday Should Be Done: Since beginning his account, there have been no lack of throwback moments from his baby photos to his time on Fresh Prince and beyond. He recently shared a portrait for old headshot day featuring the star wearing a pink thermal shirt while rocking a mustache. "Yo… The Single Earring was the TRUTH! #oldheadshotday," he hilariously captioned the shot.
He Proves He's Still a Heartthrob: He's still got it! Will has always been known as a charmer and that has not changed. He often posts selfies that prove that his good looks have not faded over the years. In one shot, he had a huge grin as he enjoyed a trip to Australia. In another, he showed that even having to wear reading glasses doesn't take away from his features. Jada is a lucky woman!
He Showcases Hidden Talents: Will is a jack of all trades. He's a successful rapper, actor, producer and comedian. But he has more skills to boot. Taking a cue from his character in The Pursuit of Happyness, Will attempted to solve a Rubik's cube for his followers. After successfully finishing the puzzle, Will asked for a new challenge saying, "I need harder games!"
Don't miss E! News every weekday at 7 and 11 p.m.
Source: Read Full Article