The queen is 93 years young!
Queen Elizabeth II turned 93 on April 21 and spent her birthday attending Easter Sunday service at St. George's Chapel at Windsor's Castle with royal family members including her grandsons, Prince Harry and Prince William, his wife, Kate, the Duchess of Cambridge, and more.
Members of the royal family also celebrated by posting tributes to the monarch across social media, including this video from each decade of the queen's life.
As the head of state for 66 years and patron of approximately 3,000 charities, she's an international icon that has been a constant through many tumultuous times for the U.K.
To most she's "Your Majesty," but to her eight grandchildren and seven great-grandchildren, she's "Granny."
"Happy Birthday Your Majesty, Ma'am, Granny," shared the Duke and Duchess of Sussex on Instagram. "Wishing you the most wonderful day! Harry & Meghan."
"I have the utmost respect, not just for her, as a grandmother," Prince Harry candidly said in 2016 interview with ABC News' Robin Roberts. "It's really nice because I can go to her for advice and bend her ear with all the experiences she's had."
As the world awaits the birth of Prince Harry and his wife, Meghan, the Duchess of Sussex's royal baby, we're looking back at some of the sweet moments the queen has shared with her grandchildren and great-grandchildren.
1. Young Prince William during a photo session for Prince Harry's christening
Prince William made everyone crack a smile in this family portrait session for his brother's christening in 1984. You can see Queen Elizabeth in the background smiling at William's antics.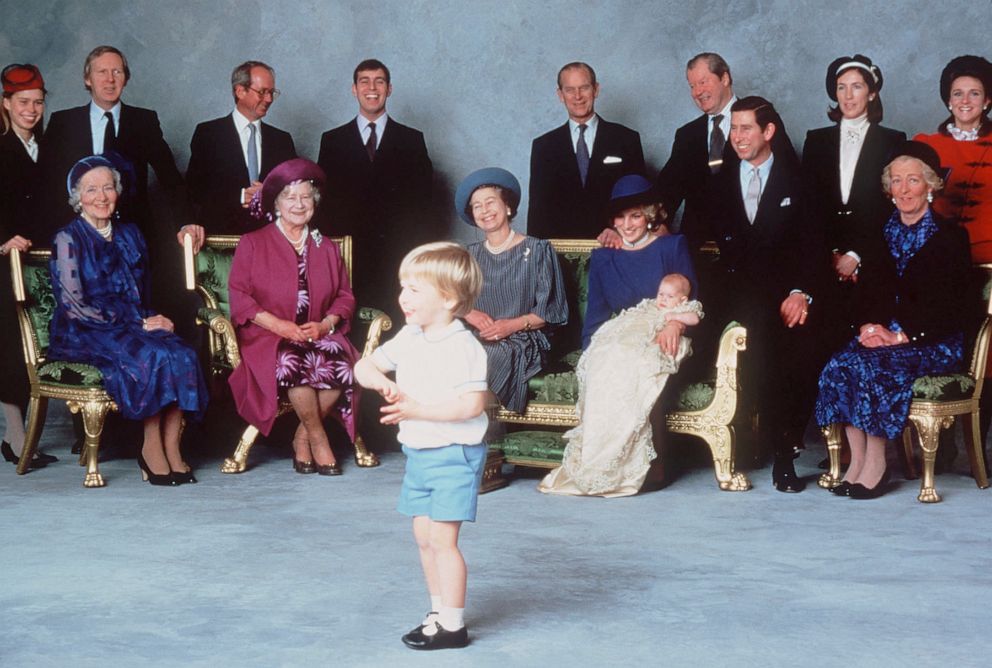 2. Quality time at a polo match
This sweet moment of Queen Elizabeth talking to her grandsons was captured in 1987. In this photo, William and Harry watch a polo match.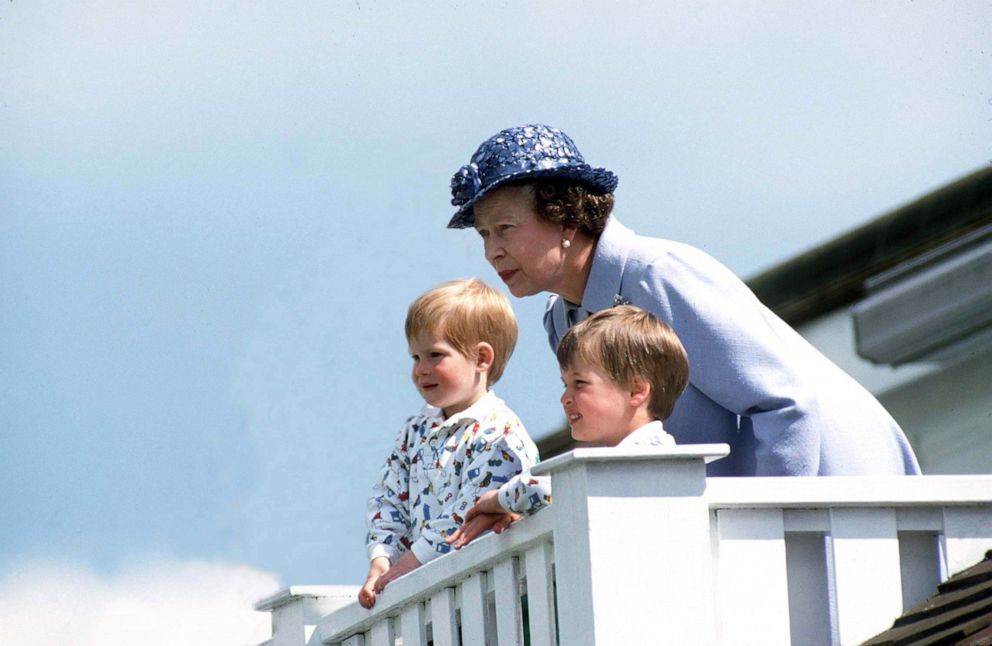 3. Reading with Grandma
A young Zara Tindall reads with the queen at an event in 1987. Zara Tindall is the eldest granddaughter of the queen and the daughter of Princess Anne.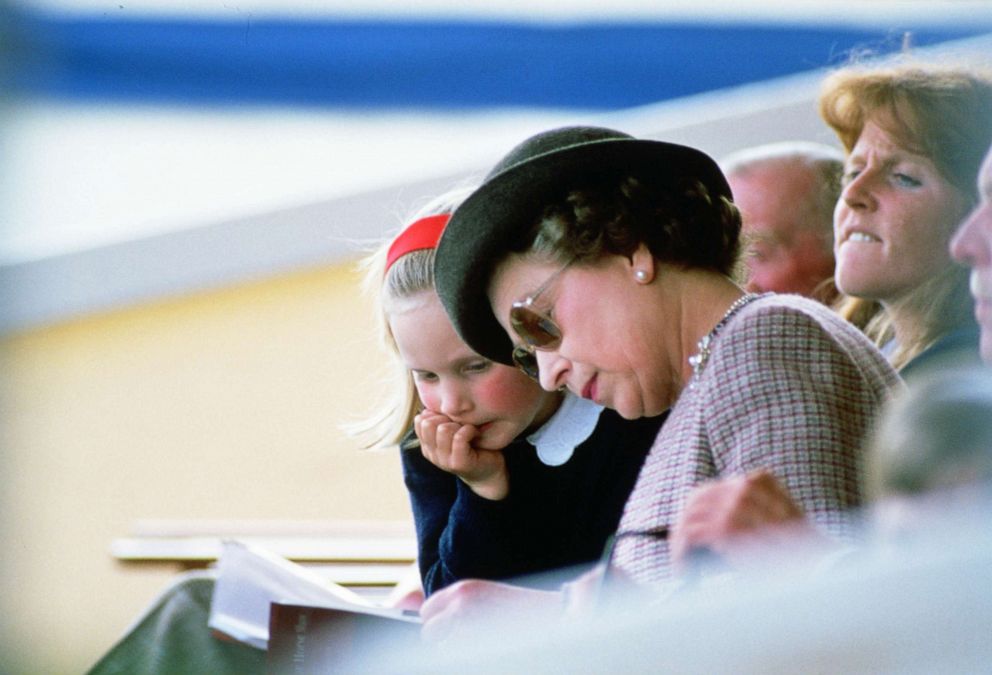 4. Grandmotherly Inspection
Prince Harry holds in his laughter in this photo as Queen Elizabeth inspects soldiers during the Sovereign's Parade at Sandhurst Military Academy.
5. Taking a walk with Great Granny
In this rare photo, young Prince George captures the attention of his great-grandmother while leaving the Church of St. Mary Magdalene after Princess Charlotte's christening in 2015.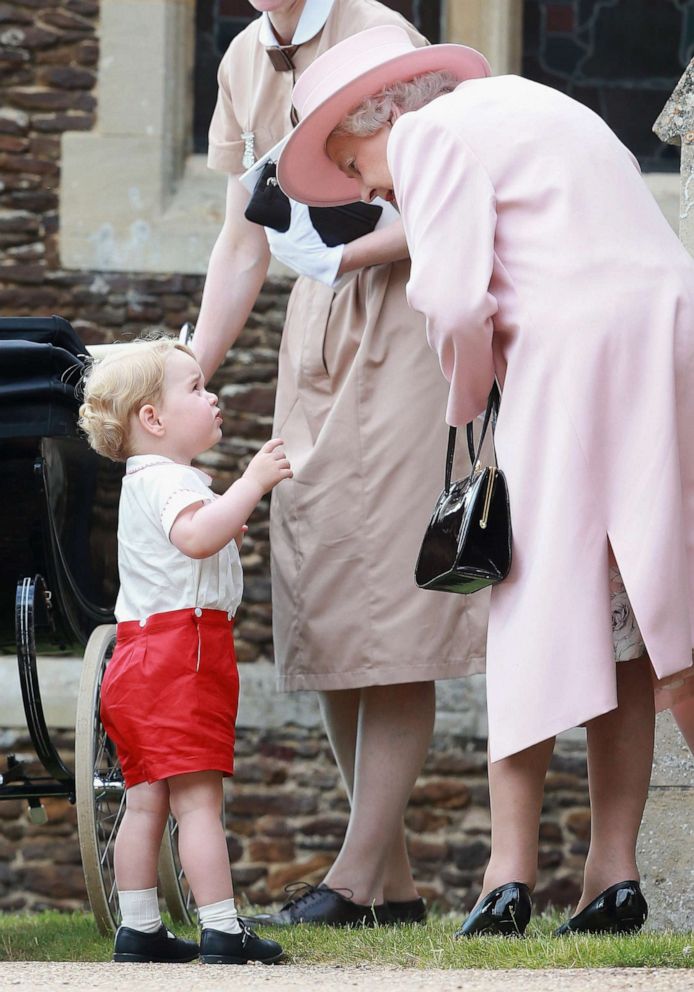 6. All fun and 'Invictus' Games
In 2016, Kensington Palace shared a video on Twitter of Queen Elizabeth and Prince Harry responding to an Invictus Games challenge by former President Barack Obama and former first lady Michelle Obama. After Michelle Obama challenged the prince, the queen quipped, "Really? Please!"
Source: Read Full Article