The Thin Mints and Tagalongs you've been hoarding in your freezer the last few months are shaking, because there's a new cookie on the block that isn't here to play. The Girl Scouts of the USA announced that a new Girl Scout Cookie, Caramel Chocolate Chip, will join the 2019 cookie lineup — and not only does the name alone promise deliciousness, but this offering is gluten-free.
It's worth noting that this new cookie will only be available in select areas (ICYMI, some Girl Scout cookie varieties differ based on region), with limited availability. The gluten-free Toffee-tastic cookie — "a rich, buttery cookie with sweet, crunchy, golden toffee bits" — is also still on the lineup in select areas, so with the combined forces of these two cookies, customers across Girl Scout Cookie markets will have a gluten-free option at their disposal. That being said, the Caramel Chocolate Chip sounds like it's going to be a hit whether you're concerned about gluten or not: according to a press release, it "features rich caramel, semi-sweet chocolate chips, and a hint of sea salt in a chewy cookie," which sounds like a whole lot of yum.
Here are images of the Caramel Chocolate Chip and the Toffee-tastic cookie, in case you needed a reason to drool on your keyboard right now.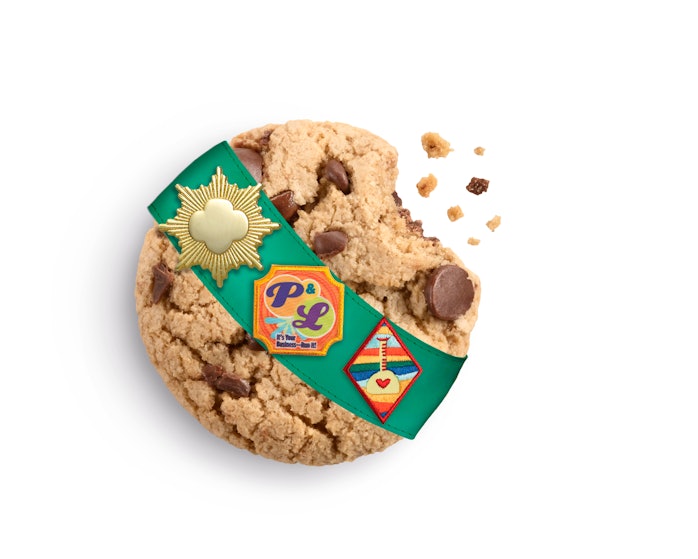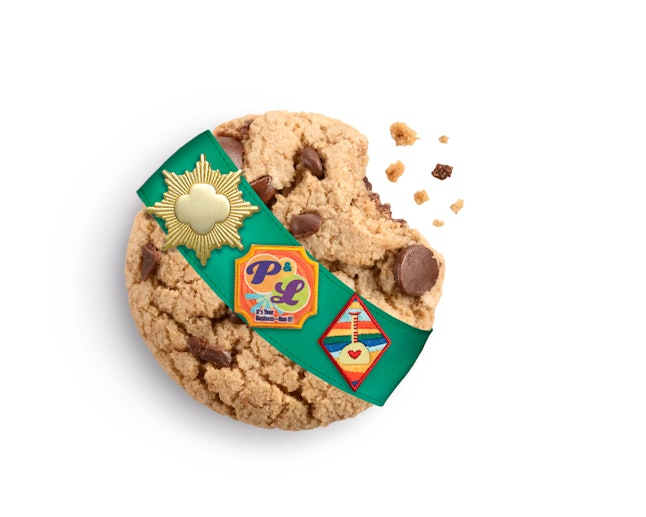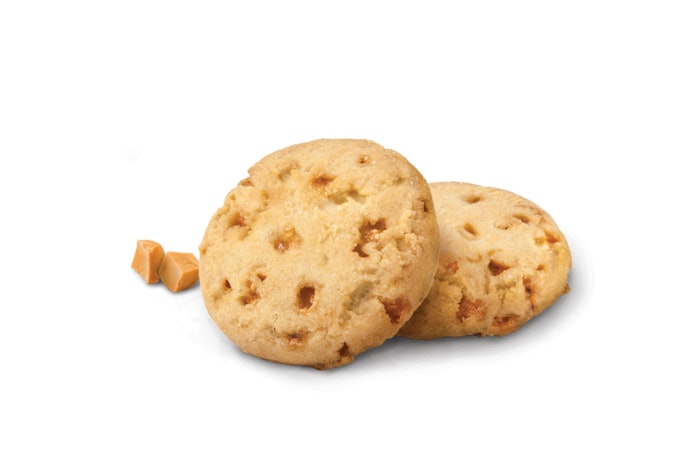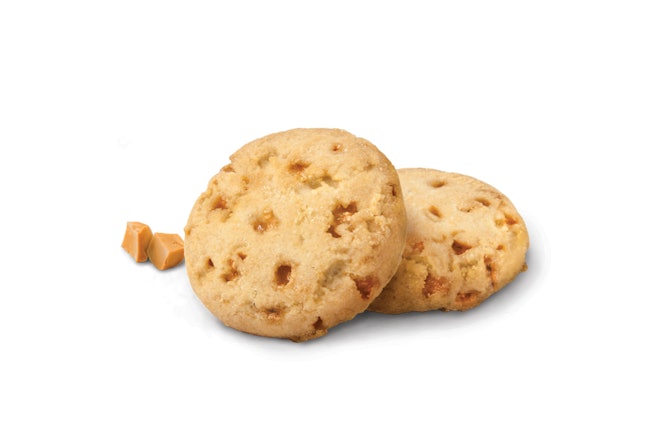 The announcement of this new flavor may seem a bit early for Girl Scout Cookie tidings, seeing as most of the sales occur during January through April, but according to the Girl Scouts of the USA website, some cookie sales kick off as early as September. If you're curious about how and when to get your hands on a box, you can check the website for local Girl Scout councils and see if they happen to be selling any at the moment. That, and because the future is now, there's also a Girl Scout Cookie Finder app that you can use both on iOS and Android. Y'all, I miss the '90s as much as the next gal, but I will go ahead and forsake them for a moment by admitting that being able to use an app to get Samoas on demand is pretty sick.
As usual, these will be well worth the wait. Your faves are all slated to come back next year, and if you really, truly miss them, you can stare at the Meet the Cookies page on the Girl Scouts website while you wait for their glorious time in the cookie sun to arrive. And if you're super hardcore, Walmart is selling a Girl Scout Cookie oven where you can go ahead and bake small batches of these yourself.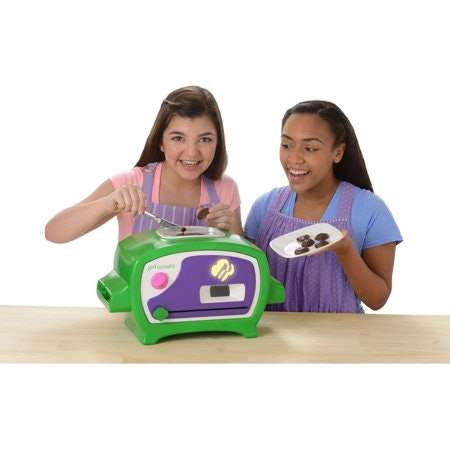 $39.99
Is this clearly marketed for children? Heck yes. Should that stop you from chasing the as-of-yet unrealized glory of tasting a warm Girl Scout Cookie for the first time in your life? HECK NO. Walmart is currently selling mixes for Tagalongs, Thin Mints, and Trefoils, so go live your ultimate dessert dreams.
Hopefully all this will tide you over until next year's Girl Scout cookies hit the scene — just don't forget to try out the Caramel Chocolate Chip when they do!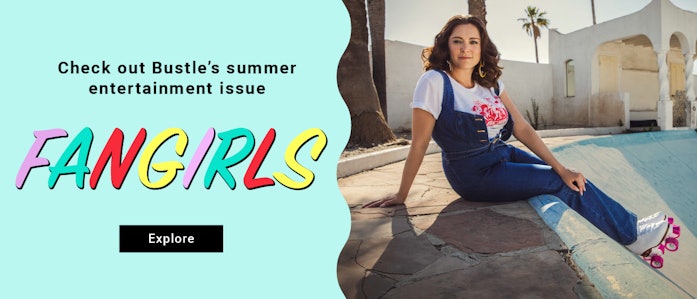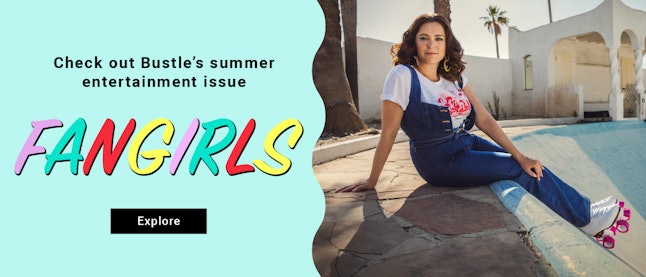 Source: Read Full Article