If you've been anxiously waiting for the start of Amazon Prime Day, and went to the website at 3 p.m. ET to score some deals, you may have encountered a problem. Wondering what to do if Amazon Prime isn't working for you during Prime Day? Lucky for you, there is a pretty simple way to access the Prime Day deals. If Amazon Prime is working for you as it should, those of us running into trouble are having major FOMO. If you're curious what all the fuss is about, here's the quick and dirty. Some users log on, select the "shop all deals" button, and are taken to a blank page. (Bustle reached out to Amazon for comment on how to troubleshoot this issue, but has not yet heard back.)
I tried to access the Amazon Prime Day deals using Google Chrome, Apple Safari, and the Amazon app. The web browsers take me to a blank page while the app repeatedly gives me an error. I also tried to go directly to each department to access deals, but entered the same loop of doom that eventually turned up an error page with a cute dog. Refreshing doesn't work either.
Same situation? TechCrunch posted a solution that will not only allow you to access Amazon Prime Day deals, it also donates money to your favorite cause. Yes, it's Amazon Smile to the rescue. If you access your Amazon Prime account via smile.amazon.com, you can then select the "shop all deals" button, get out of the Prime Day death spiral, and go straight to the deals.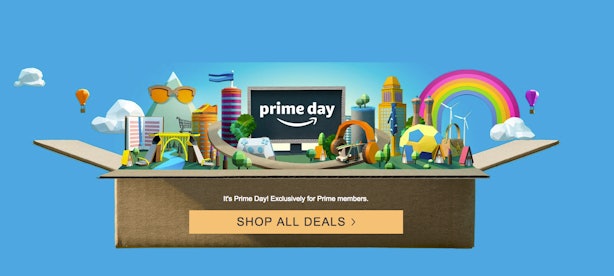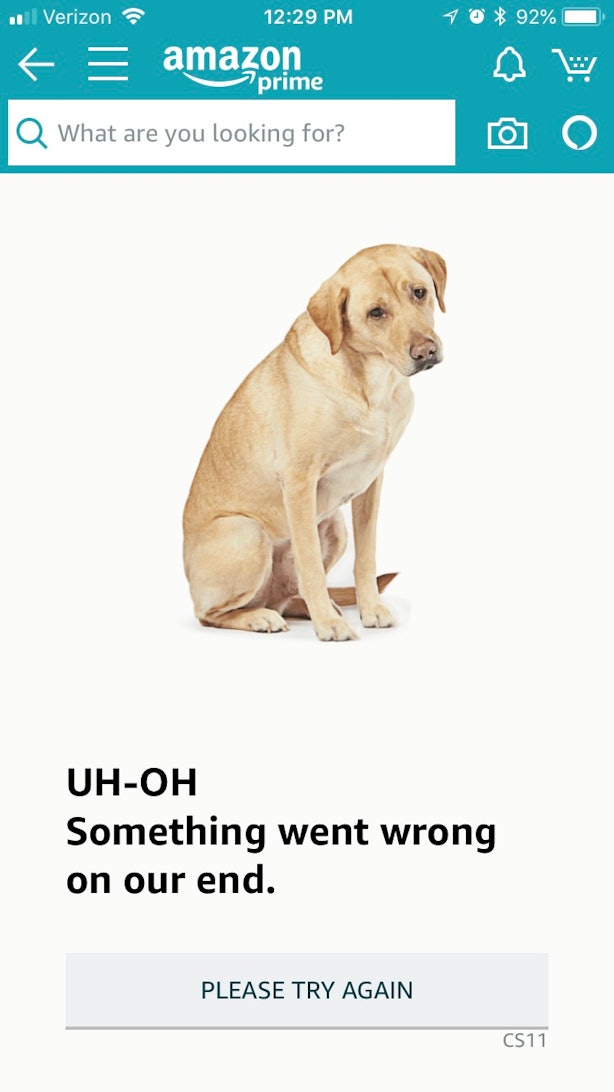 The Prime Day problem seems to be specific to U.S.-based shoppers as the U.K. Amazon Prime Day links seem to work just fine. While system errors are reportedly rare for Amazon, Reuters reported that a 2017 outage, which just happened on a regular day, also sent frustrated shoppers to air their grievances on social media. The story noted that Amazon generates around $150,000 in sales a minute in North America alone, which are surely much, much higher during Amazon Prime Day. This means that the headache isn't just a headache for you, it's a problem for Amazon too.
It would be great if Amazon rectified the situation by extending Prime Day for the same amount of time their systems are down. And hey, some extra saving for Prime members wouldn't hurt either. In the meantime, get your Prime Day on via Amazon Smile where you can feel less guilt about spending money you don't have because a portion of it goes to a worthy cause of your choice.
Source: Read Full Article