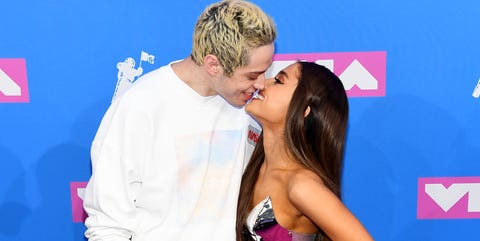 Does anyone else feel like a perpetual third wheel in Ariana Grande and Pete Davidson's relationship? The couple have taken PDA to new completely insane levels, and seem to love nothing more than telling we, the people, every single detail about their ~love connection.~ And hot on the heels of Pete informing fans that his dick is "forever hard" around Ari, she went ahead and told the story of their first kiss.
The reveal went down during Nicki Minaj's Queen Radio show, when Ariana revealed the kiss was "so sick" and "so dope."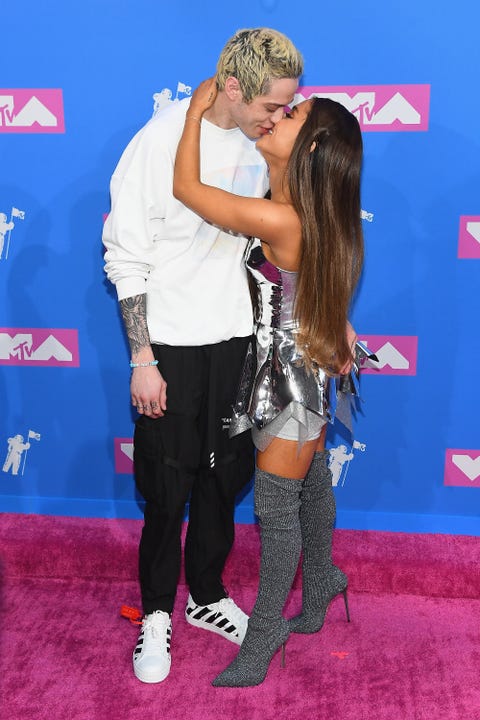 "It was so cute, he asked my permission to kiss me," she mused. "It wasn't like too naughty of a kiss, but definitely there was so much… you know… in there, you know? It was really sweet, but it was also really sexy."
Ugh, to be a fly on the wall for Ariana and Pete's kisses. Oh wait, they won't stop making out in public, so never mind.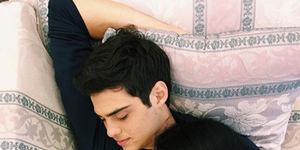 Source: Read Full Article