Now that Big Brother 20 contestant Bayleigh Dayton is the most trending houseguest, it's officially the reign of Bay. And since her showmance with Swaggy C has come to an end — at least onscreen — it's time for her to spread her wings and fly. Or, as she said in Episode 9, "The queen's back in her court, and it's time to play." The 25-year-old from Lee's Summit, Missouri, is such a charismatic presence on the show, but what is BB20 contestant Bayleigh's job in the real world?
Since the houseguest is so personable and fun to watch, it may come as no surprise to fans that Bayleigh is a flight attendant, according to her bio on the CBS website, who currently lives in Atlanta, Georgia. For that reason, fans can reasonably assume that she's based at the Hartsfield–Jackson Atlanta International Airport. "I was once was [sic] on a flight where the engine blew," she states in her CBS bio, which shows she knows how to stay calm under pressure.
What's more, Bayleigh's profession may even help with her gameplay in the house. "I try to place nice-nasty when it comes to passengers," she said in her introduction in Episode 1. "Basically, I'll help you if I absolutely have to, but if I don't, I probably won't."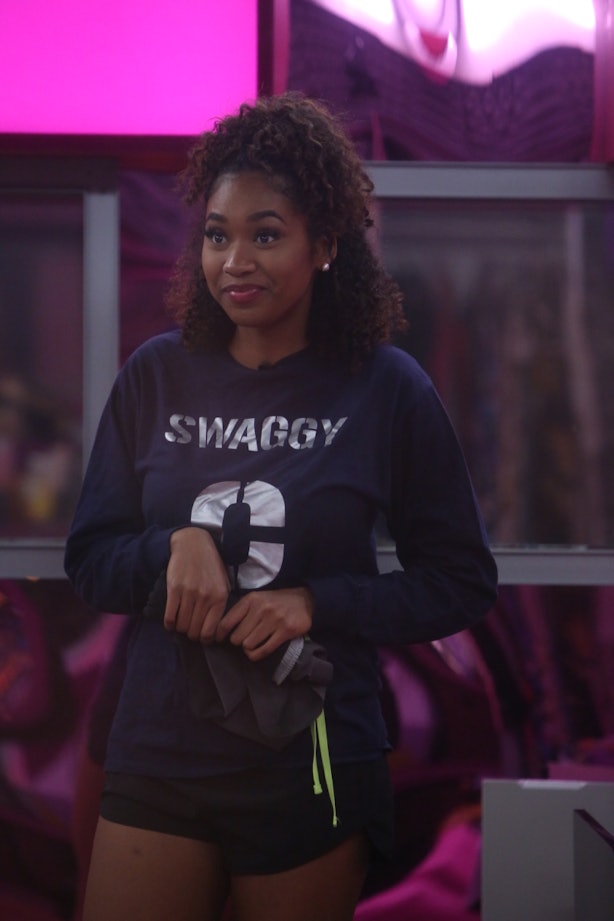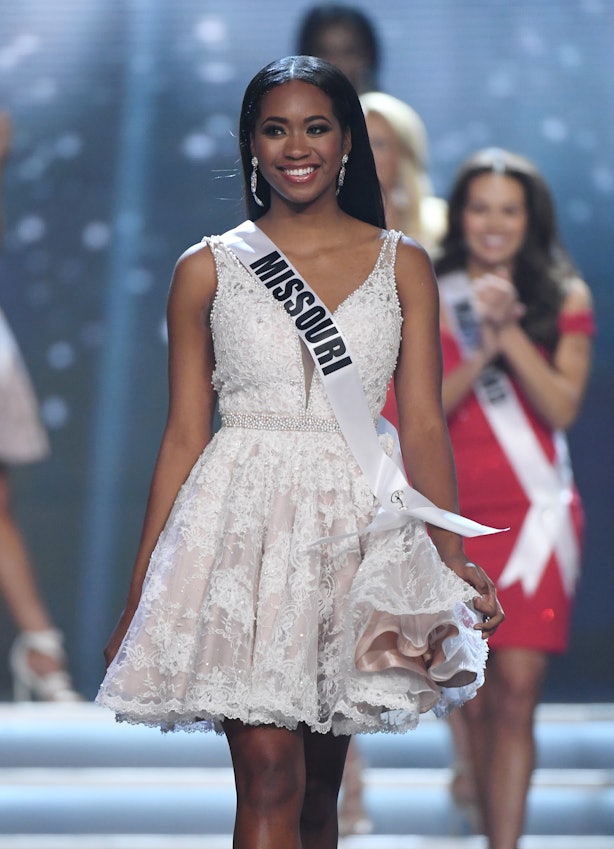 "Building self-confidence is something I work hard at everyday," she told the Miss Universe website. "There is a lot of positive self-talk. I have to constantly remind myself of my accomplishments, my worth and my value on this earth. If you continue to fed the soil of your soul good food, it has no choice but to produce good fruit."
However, it appears as if she didn't like talking about the pageant after the fact. "I don't give myself enough credit," she said in a December 2017 Instagram post. "I am by far my toughest critic. . . For a long time I didn't want to talk about Miss USA because it gave me major anxiety. But today I woke up feeling like royalty because I am a child of the King and he decided that I was fit to be a Queen."
Indeed, many of Bayleigh's Instagram posts include inspirational pep talks in the captions, which are often paired with glamor shots of the flight attendant. In fact, if her Instagram is any indication, Bayleigh also does some modeling, and has appeared in a CVS ad as well as in studio shoots. And if she weren't exhausted enough after all of that flight attending, modeling, and pageant competing, Bayleigh's also a certified yoga instructor, per her CBS bio.
So while Scottie is the current HOH on BB20, what he doesn't know is that Queen Bay has the "Identity Theft" Power App, which enables her to secretly nominate her own eviction picks, replacing those of the current HoH. And while she's kept a relatively low profile so far, make no mistake: Bayleigh knows exactly what she's doing. As she told Ross Matthews back in her BB20 introduction interview, "I want to be good but not good enough to have a target on my back." So far, so good.
Source: Read Full Article