Not everyone can win their season of The Bachelorette, but that doesn't mean they have to leave Bachelor Nation. Fans who fell in love with pro wrestler Kenny King during his time on Rachel Lindsay's season of The Bachelorette will be able to follow his ongoing journey for love during his time on Bachelor In Paradise this summer. But what has Kenny been up to since The Bachelorette? It's been more than a year since Rachel sent him home to go be with his kid.
Kenny's positivity during his time on the Bachelor endeared him to audiences, but it also made him an easy target for antagonistic suitor Lee. Kenny was frequently the subject of Lee's provocations, which proved to be a major obstacle in forming a relationship with Rachel. While Kenny had almost been dragged down by the drama, he still managed to leave the season on a high note.
After expressing some fear about introducing Rachel to his daughter so soon into their relationship, Rachel let him go so that Kenny could return to his daughter. The mutual decision for Kenny to leave the series may have been a disappointment at the time, but that led the way to what could be a well-earned vacation for Kenny on Bachelor In Paradise. Between his time on The Bachelorette and Bachelor In Paradise, Kenny spent the year with the person that matters most to him — his daughter. Here are some highlights from social media.
He's Been Visiting Theme Parks
It's not a stretch to say that Kenny had been put through an emotional roller coaster during his time on The Bachelorette, but it looks like he had a much more positive roller coaster experience during a visit to Six Flags with his daughter, sporting a Harley Quinn beanie.
He's Been Performing Some Sick Flips
Kenny may have spent this summer in Paradise, but the next time he wants to spend a few weeks on a beach for a reality television show, he should really consider auditioning for Survivor. His experience as a wrestler — exemplified by an impressive stunt that had him flipping off of the ring onto a man laying on a table — would come in handy for the show's famous physical challenges. Paradise has no such physical competitions, but it should prove to be a nice change of pace for the wrestler.
He's Been Working On His Skincare Routine
When he's not wrestling, Kenny dedicates time to taking on the most difficult opponent of all — unclean pores. Kenny has no problem mean mugging haters, but he'll be doing so with a face free of toxins.
He's Been Betrayed By Chris Harrison
Between his appearances on Bachelorette and Bachelor In Paradise, Kenny did find time to stop by The Bachelor for a wrestling-themed group date, during which he wrestled the season's Bachelor, Arie. It would've been an easy fight had Kenny not been hit in the back with a chair by Chris Harrison. In an Instagram post, Kenny jokingly claimed "You think you know a guy. @chrisbharrison and I travelled the world together, he even tried to set me up with one of his friends. Then once I turned my back….. for shame." You gotta love a good Bachelor Nation joke.
While it's been over a year since Kenny has had a major spot in a Bachelor franchise, it seems that everything that made audiences fall in love with him is still present. His positive disposition and sense of humor are alive and well, and this season of Bachelor In Paradise will be all the better for it.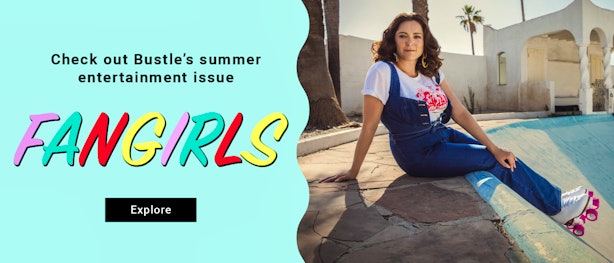 Source: Read Full Article