Blac Chyna recently shared a couple of new tattoos on Snapchat that have a very deep meaning to the mother of two.
According to People, Chyna used social media to showcase a couple of tattoos, one that is new and one that covers up some old ink. Although the photo has expired on her Snapchat, it was posted last Friday after all; some fans were able to grab it before it was too late.
In the photo, the Lashed by Blac Chyna owner is showing off the outside of her hands that feature her children's name on them. One side is inked with a new tattoo that says King, for her 5-year old son with Tyga. The other side has the word Dream inked on it, which is for her 1-year old daughter with Rob Kardashian.
#BlacChyna shows off her new tattoos of her kids names
A post shared by Baller Alert (@balleralert) on
While her son's name is brand new, her daughter's name is actually covering up an old tattoo. Before her Dream tat, was one that said Future. The former ink was in honor of once rumored boyfriend Future. She claimed the two were dating and got his name permanently marked on her hand. However, he used social media to make it clear that he was single at that time.
Even though she used laser removal last year to try and get rid of the Future tattoo, it did not remove the ink entirely. When looking closely at the Dream tattoo it is easy to see some remnants of what was there before. It does not look the best.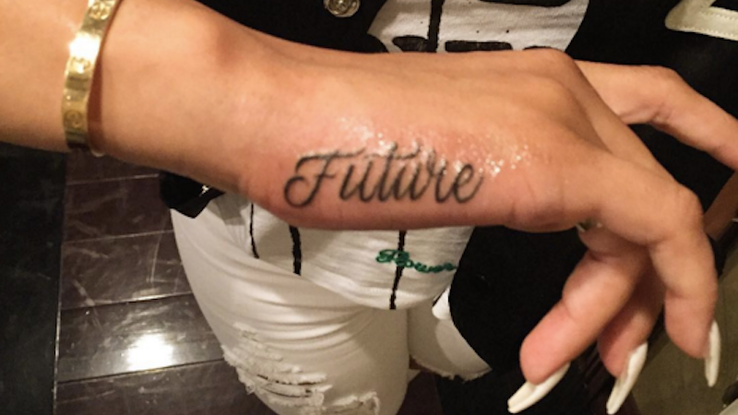 Both King and Dream's names are written in the same script. However, Chyna's son's name appears to be much bigger than her daughter's. We're not sure if that is the way it looks in person or not but it definitely looks that way in the photo.
There is nothing stronger than a mother's love for her children. Blac Chyna deciding to get tattoos in honor of her children is just another way for a mother to show her love. Her new ink obviously has a very deep meaning to her; most tattoos do have a special meaning for a person.
What do you think of the new ink that Chyna just showed off?
Source: Read Full Article