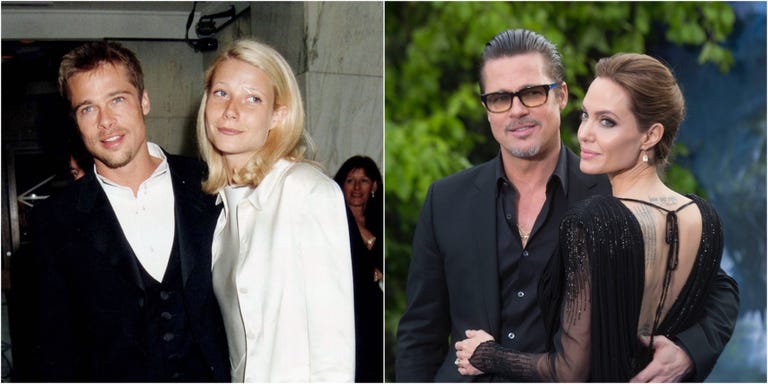 Brad Pitt is said to be producing a new movie all about the Harvey Weinstein investigation.
The 54 year-old Ocean's Eleven star's production company, Plan B Entertainment, and Annapurna Pictures, have acquired the rights to one story about the Hollywood mogul's fall from grace.
The Hollywood Reporter claims the film will be based on journalists Jodi Kantor and Mean Twohey's Pulitzer prize-winning New York Times reporting on Harvey Weinstein's many alleged victims.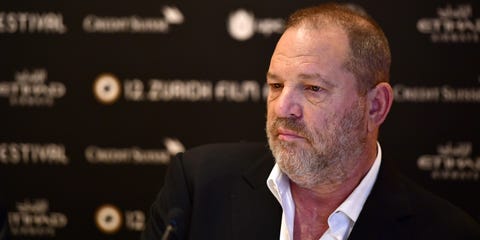 In October 2017, The New York Times published a story detailing decades of allegations of sexual harassment against Weinstein.
In the weeks that followed, several actresses including Rose McGowan, Ashley Judd, Uma Thurmna, and Salma Hayek came forward with their own accounts of sexual misconduct and sexual harassment by Weinstein. Any allegations of non-consensual sex are unequivocally denied by Mr. Weinstein.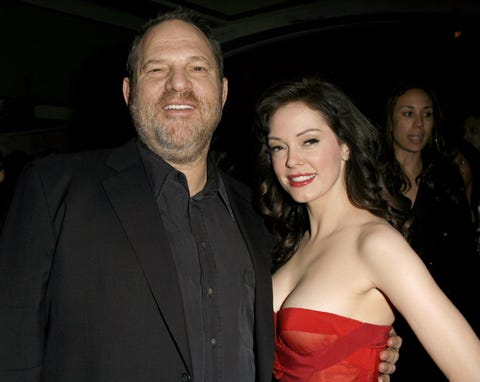 Pitt will undoubtedly be interested in shedding light on the investigation on behalf of the countless women Weinstein is alleged to have abused, the female reporters that drove the story, and victims of sexual misconduct around the world.
It has also been alleged that Weinstein sexually harassed two of Pitt's exes—Gwyneth Paltrow and Angelina Jolie.
Paltrow is one of the women who came forward with her own accusation against Weinstein, after news came to light of his alleged misconduct. She previously told the New York Times that when she was aged 22, after Weinstein hired her for her lead role in Emma, he made unwanted sexual advances, placing his hands on her and suggesting a massage. Pitt was dating the actress at the time, in 1995, and is said to have confronted the producer over the alleged incident.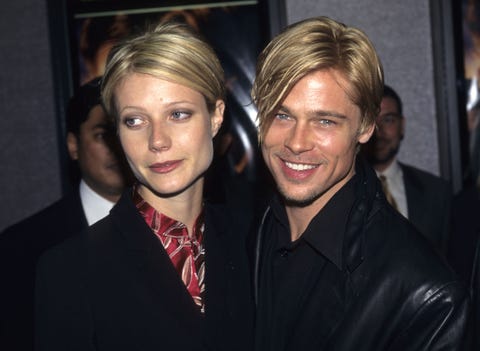 A source told People: "Brad threatened Harvey. He got right in his face, poked him in the chest and said, 'You will not ever do this to Gwyneth ever again' Even apparently telling the Hollywood exec he would give him a 'Missouri whooping.'"
The Mr and Mrs Smith star's ex-wife, Angelina Jolie, also accused the disgraced producer of inappropriate behaviour. She told the New York Times last year, "I had a bad experience with Harvey Weinstein in my youth, and as a result, chose never to work with him again and warn others when they did."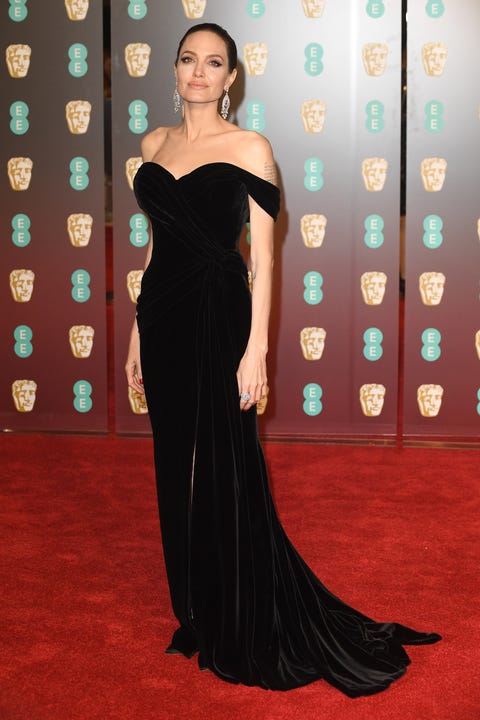 From: ELLE UK
Source: Read Full Article