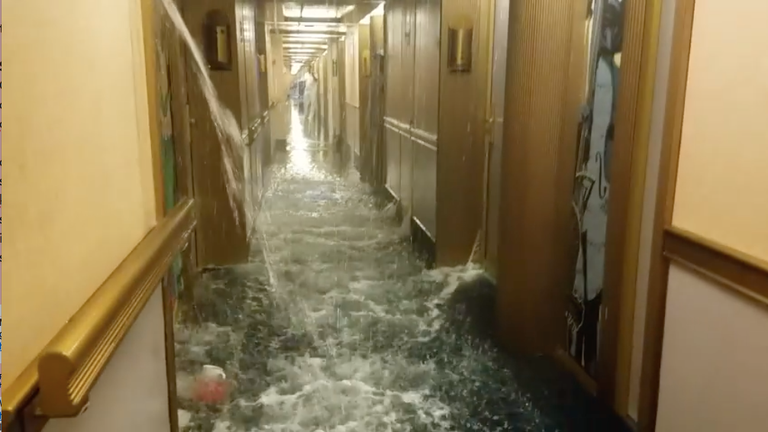 A Carnival cruise ship quickly turned from dream holiday to a flooded mess when water started streaming into the hallways.
The incident happened on day five of a seven-day trip to the Western Caribbean when a break in the Carnival Dream's fire suppression system on Deck 9 caused massive flooding on the floor.
Passenger Passenger Maria DeAnn Haase caught it all on video.
"We are flooding on a cruise," Haase wrote on Facebook. "We heard the violins and the silverware all come crashing down. What in the world."
Apparently the crew quickly got it under control, and the next cruise was not affected.
According to Carnival Cruises, those affected received a refund and a 50 per cent voucher for a future trip, which honestly… doesn't sound like enough? Because Ahhh!
Source: Read Full Article