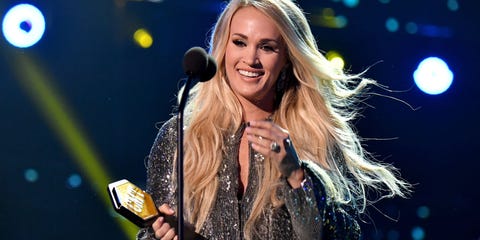 When Carrie Underwood injured her face last November and disappeared from the public eye, tons of speculation about the cause of her accident ensued. Even when she revealed her lip scar a few months later and talked a lot about the accident that led to her facial injury outside her home…people still wouldn't let the issue go.
Well, Carrie's here to tell you that all those crazy conspiracy theories (plastic surgery! publicity stunt!) are flat-out not true.
"I'm on some magazine every other week for something crazy," Carrie told Redbook in the magazine's September cover interview. "It's a little sad, because the truth is just as interesting. I wish I'd gotten some awesome plastic surgery to make this [scar] look better. But I try not to worry too much about it."
https://www.instagram.com/p/Bl-j9OmFYAG/
Our September cover star Carrie Underwood (a.k.a. your new life coach) dishes on self-confidence and her year of soul-searching: "I've lived some, learned some things, and now I'm stronger than ever." Tap the link in bio to read more!
A post shared by redbookmag (@redbookmag) on
ICYMI: Carrie broke her wrist and cut her lip after falling on the steps outside her home late last year. "Plain and simple, it was just kind of a freak accident," the singer told Hoda Kotb on the TODAY Show in May. "I just fell. I just tripped taking my dogs out to do their business. It could happen to anybody."
Carrie admitted to Redbook that the accident shook her confidence."Any time someone gets injured, it looks pretty bad in the beginning, and you're like, 'What is this going to wind up like?' You just don't know," she said. "It was also a perception thing, because I look at myself [now] and I see it quite a bit, but other people are like, 'I wouldn't have even noticed.'"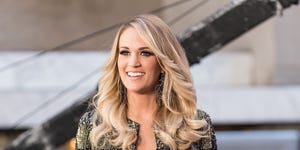 She said that the experience reinforced the old adage that you are your own worst critic. "Nobody notices as much as you think they will, so that's been nice to learn," she said.
"I feel like the most important thing to realize is that even people who seem to be super confident have insecurities that they are dealing with," she added. "Honestly, you just do the best you can. Don't worry about things you can't change."
Hear, hear.
Source: Read Full Article