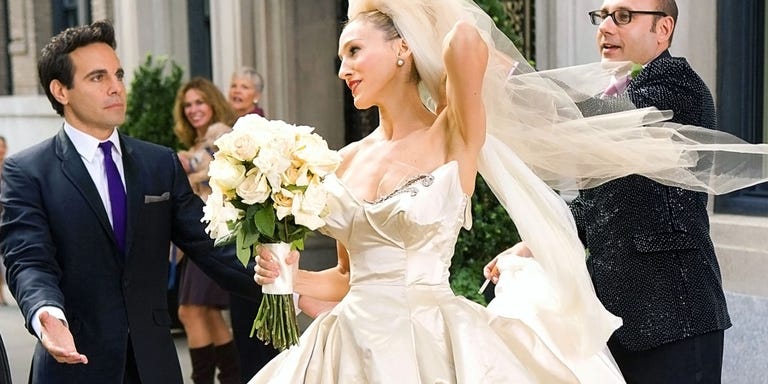 Sarah Jessica Parker is not your average bride. On camera, she put a bird on her head–Miranda thought they were just feathers, but it was a full bird; and in real life, when the actress and style icon wed actor Matthew Broderick, she opted for a little black dress. Lately, she's more famous for "Divorce," but the actress has worn more wedding gowns than most women ever will in a lifetime–and we've counted Elizabeth Taylor in our tally.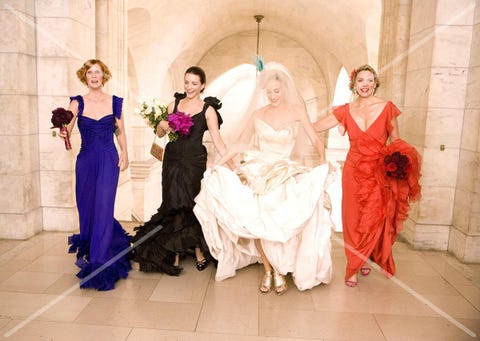 Let's do the math: The Vivienne Westwood gown Carrie planned to wear down the aisle in the first Sex and the City film + the Vera Wang, Carolina Herrera, Christian Lacroix, Lanvin, Dior Haute Couture and Oscar de la Renta from the montage of gowns she donned for her on-camera bridal photo shoot + her vintage courthouse wedding suit at the end of the film + her own LBD in real life = 9 gowns. And that's before we count any others she's worn in her other films.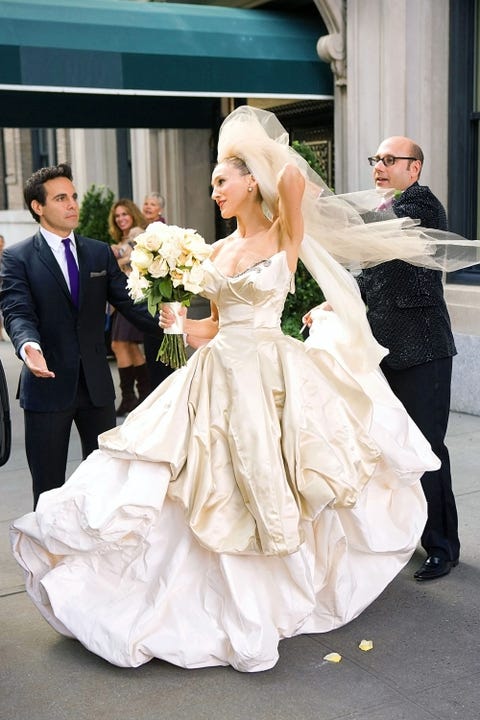 Now, Parker is taking her love of fashion and her experiences with weddings, both as Carrie Bradshaw and herself, to a collaboration with Gilt, where she has designed a line of options fit for the modern bride, reports WWD. Parker has designed bridal shoes before for her namesake SJP line, but this is Parker's first foray into fashion under her initialed moniker (she previously designed an accessibly priced line for Dillard's called Bitten by Sarah Jessica Parker). This also marks Gilt's entry into the bridal ready-to-wear space, and will offer 15 exclusive styles from SJP's bridal shoe collection to complement the 10 exclusive aisle-appropriate pieces on offer.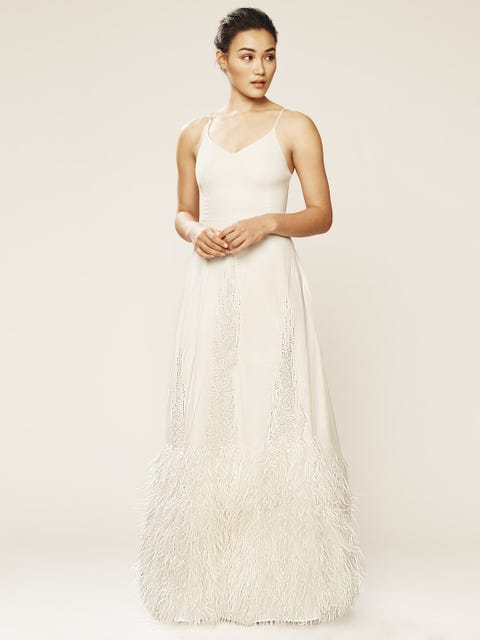 Produced in New York, the collection is a mix of gowns and separates, ranging from a versatile bodysuit to a small variety of skirts, a jumpsuit and some gowns. Per Parker's real-life wedding dress, there are also options in black for the bride looking to follow her lead. While WWD reports that Gilt approached Parker for this collection, and prior to that she hadn't considered designing bridal fashion, she did note that her shoe business gave her some insight into her brand's ability to reach modern brides naturally.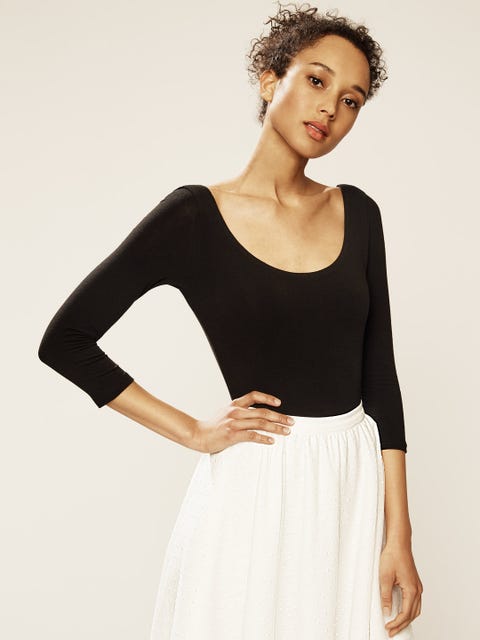 Parker told Women's Wear Daily, "We kept having these wonderful women of all ages and backgrounds and sizes and shapes, they kept telling us they were buying for their wedding and they were not buying what would be conventionally thought of as a bridal shoe. We recognized that there was this space where brides were looking for something that felt different, that suggested who they were. So we were encouraged to create a bridal collection within our collection, so in those deliveries we always have a bridal shoe. But people tend to use our shoes anyway outside of that for that special occasion."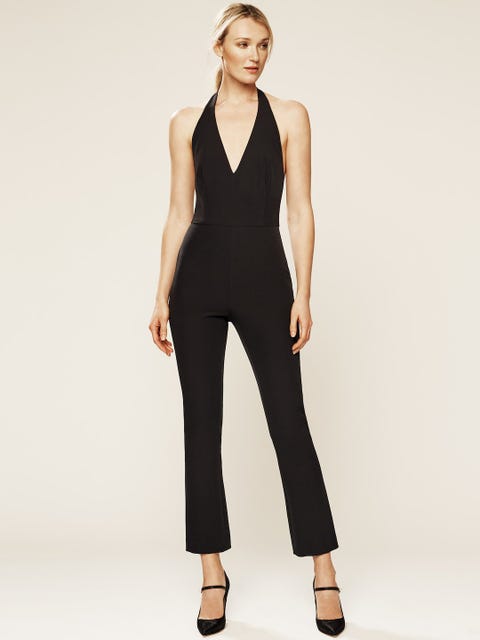 SJP describes her bridal looks as "very, very simple," pointing out that there are "some pieces that feel more decadent and more specifically bridal." But she points out something key to her ethos on dressing in the same breath: "there's no law saying they're not appropriate for many other important occasions as well."
SJP by Sarah Jessica Parker for Gilt ranges from $295 for a bodysuit to $2,395 for a more "decadent" feather dress. SHOP NOW
Source: Read Full Article