Surprise, b*tches! The long-brewing collision of American Horror Story installments is arriving even sooner than expected — and it will be quite the unholy event if these American Horror Story: Murder House and Coven crossover clues are any indication. The idea of mashing up the anthology series' first and third installments was first floated by Ryan Murphy back in the fall of 2016, and it's taken a while for the concept to materialize. In January of this year, Murphy intimated that the crossover would debut in 2019 as the show's ninth season, per The Hollywood Reporter. But earlier this month, he changed his tune, officially announcing that the AHS crossover event would be Season 8, also according to THR. An FX press release confirmed that the crossover would premiere on Sept. 12.
That only gives fans another three months or so to gird their loins for what is sure to be the campiest and most glorious season of AHS in recent memory. But can viewers expect when the worlds of ghosts and witches finally collide? Details on the upcoming season are still scarce, other than that the cast will include Sarah Paulson, Evan Peters, Kathy Bates, Emma Roberts, Adina Porter, Cheyenne Jackson, Billy Eichner, Leslie Grossman, Billie Lourde, and franchise newcomer Joan Collins, according to Digital Spy. (No word yet on the inclusion of Murder House and Coven stars Dylan McDermott, Connie Britton, Taissa Farmiga, or Jessica Lange.)
While fans wait to see how a crossover between these two seasons actually plays out in reality, here are the established connections between Murder House and Coven that could serves as clues to how the plots will intersect.
1. The Montgomerys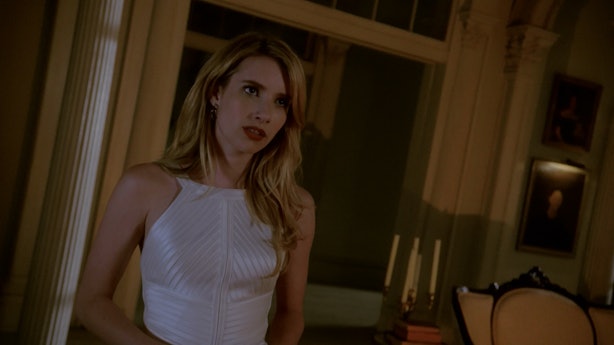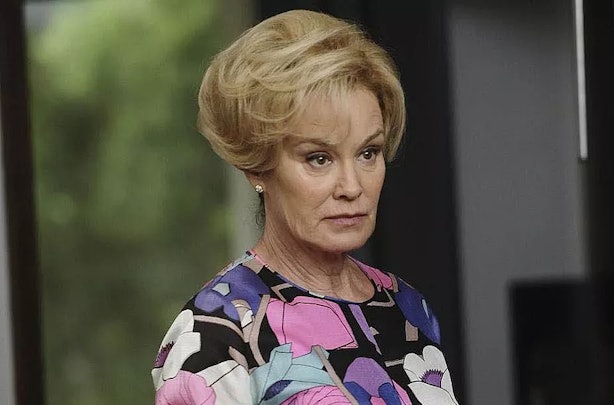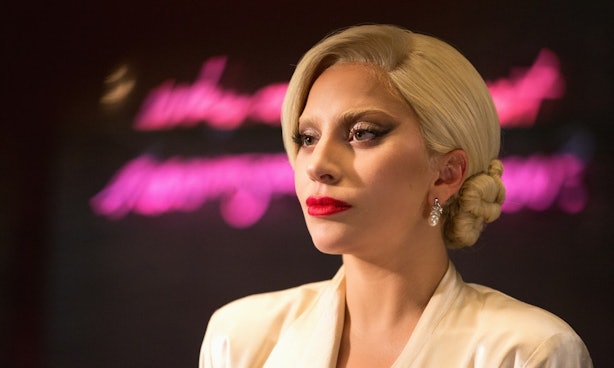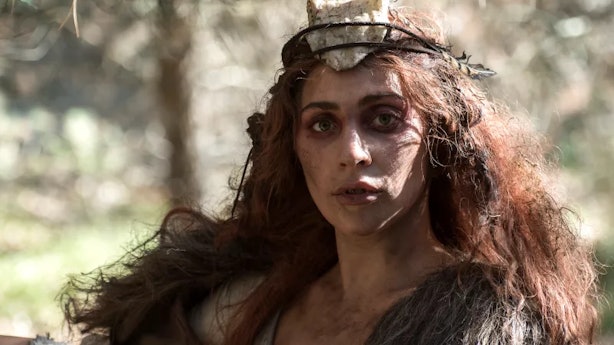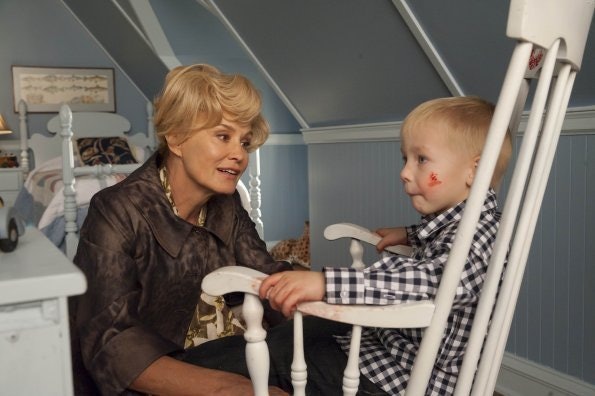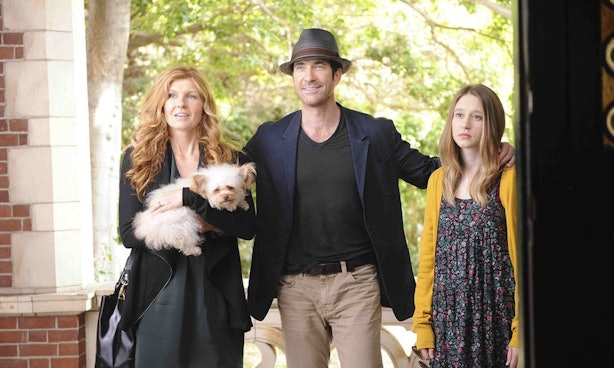 For some reason, the state of Massachusetts has remained one of the strongest links between AHS seasons to date. In Murder House, the Harmon family relocates from Boston to L.A. after Ben's infidelity and Vivien's miscarriage; in Coven, the Salem witch trials are mentioned frequently, with Queenie even learning that she's a direct descendant of Tituba. But other installments can claim connections to the Bay State: Asylum's Briarcliff Manor was located in Massachusetts, Freak Show's Elsa Mars (Jessica Lange) once worked for a circus in Boston, and Hotel's James March speaks with a clear Boston accent.
While Season 8 is being billed strictly as a Murder House-Coven crossover, is it possible that the upcoming installment will actually contain connections and references to all seven preceding seasons of AHS? The clues are certainly there… the only thing left to do is wait and see.
Source: Read Full Article