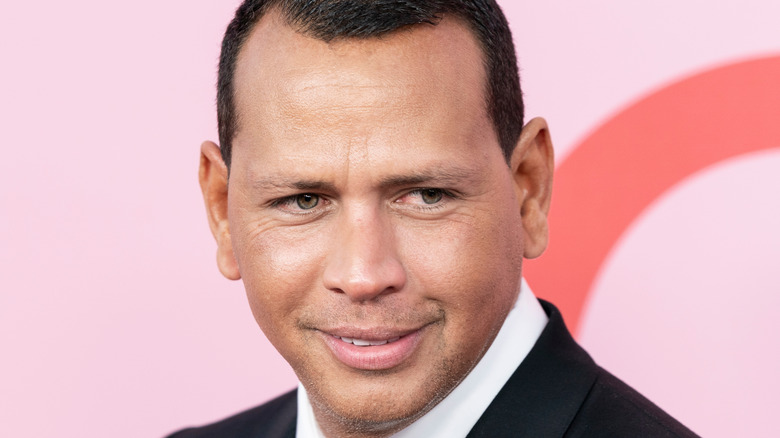 Alex Rodriguez and Jennifer Lopez stunned fans when they called off their engagement in April 2021. Just days after the couple announced their split, Lopez was spotted spending time with her ex-fiancé, actor Ben Affleck. The "Bennifer" reunion shocked many, including Rodriguez, per E! News. "A-Rod is shocked that J.Lo has moved on. He truly thought they would be able to make it work and reconnect," a source shared with the outlet. "He has been reaching out to J.Lo trying to meet with her and she has been very short with him." 
Sources also told the outlet that after Affleck and Lopez were photographed on vacation together, Rodriguez reached out to his ex to tell her how upset he was about her moving on so quickly. However, Lopez reportedly had no time to rehash her split with Rodriguez. "She's not interested in rekindling anything with A-Rod and is done," a source told E! News. 
Meanwhile, other sources told Entertainment Tonight that Rodriguez struggled to move on from his breakup with Lopez. However, he now understands that the relationship is completely over. "When they first split, he wanted to work things out, and still held on to hope that he and J.Lo would get back together. He's come to terms with the fact that it's over now," the informant dished. Although A-Rod is said to be moving on, the motivation behind his latest move is raising eyebrows.
A-Rod's new rental home is a three-minute drive from J.Lo's house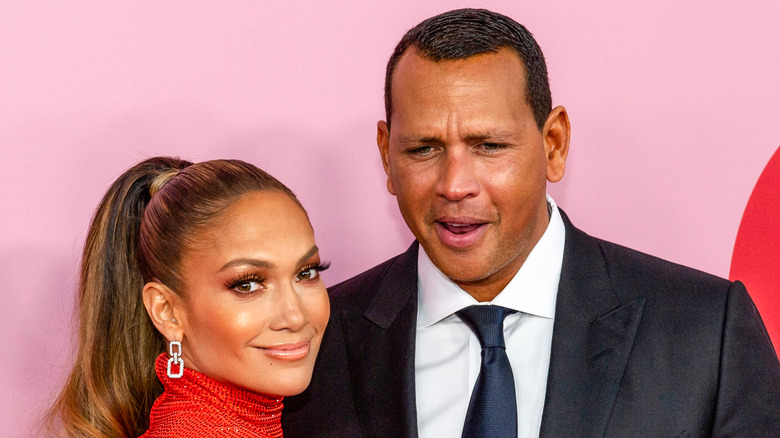 According to Page Six, Alex Rodriguez may not be done trying to pursue Jennifer Lopez, despite the fact that she's rekindled her romance with Ben Affleck. The former New York Yankees slugger has reportedly moved into a mansion in the Hamptons that is suspiciously close to Lopez's $10 million home in the summer vacation destination, where she and Rodriguez spent last summer. The outlet reveals that A-Rod sparked interest when he rented a $5 million home that sits just one mile away from Lopez's mansion. The two homes are allegedly so close that it's only a three-minute drive to get from one property to the other.
In addition, Rodriguez may have a new girlfriend to spend the summer with. The outlet revealed that the sports analyst was spotted having dinner with staff members from his company at a Sag Harbor restaurant, and that an unidentified woman in his party had some wondering if he was dating again following his split with Lopez. 
"Alex had a long dinner on Friday with two women and his nephew Nick Silva. A very attractive brunette at his table turned some heads at the packed restaurant, with some wondering if she was Alex's new girlfriend," a source dished. Whether Rodriguez rented the home due to its proximity to Lopez's mansion or not, things may get awkward if the exes bump into each other during their stay in the Hamptons this summer.
Source: Read Full Article