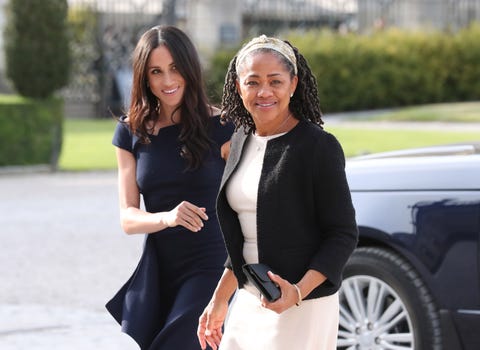 Doria Ragland, aka Meghan Markle's mom and the best member of Meg's family, is out here being generally adorable again.
Not only did Doria fly across the ocean for Meghan's Together: Our Community Cookbook book launch, she also had some very sweet mom moments at the event. According to People, when Doria was asked if she was proud of her daughter, she replied, "Head over heels."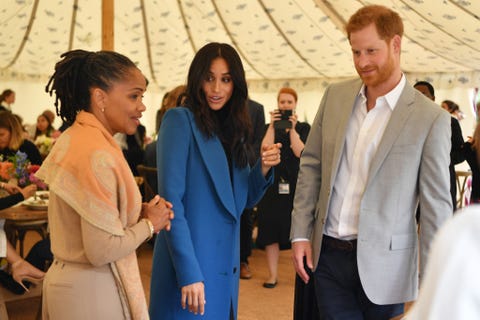 At the event Doria also met the women behind the recipes in the cookbook, and she said to them, "It's amazing. I'm just as excited as you are." She also added, "I'm so glad I can put the face with the recipes. I'm going to tell everyone, I met her [each of the cooks]! I'm going to make everything, I'm serious."
But it gets cuter! People reports that at one point during the event, Harry, Meghan, and Doria "stood with their arms around one another in a line." How freakin' cute is that??!!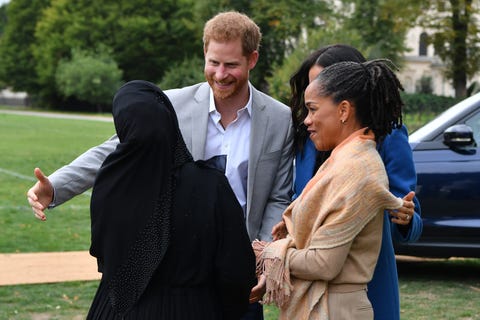 But apparently this kind of proud mom-ing is quite rare for a royal event; according to Vanity Fair, it's "unprecedented" for non-royal family members to attend official royal engagements. Which means that Doria's attendance could mean a few things, including 1) that Harry and Meghan just don't care about royal protocol and 2) that Doria plays an important enough role with the royal family behind the scenes that she's been granted permission to support Meghan at her events.
I'm personally rooting for #2 (and for Doria to get her own official title because she seems GREAT). But until we get answers, here's hoping that Doria will make more adorable appearances at Meg's speaking engagements.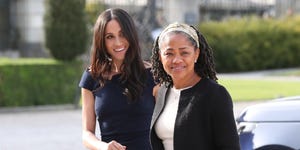 Source: Read Full Article