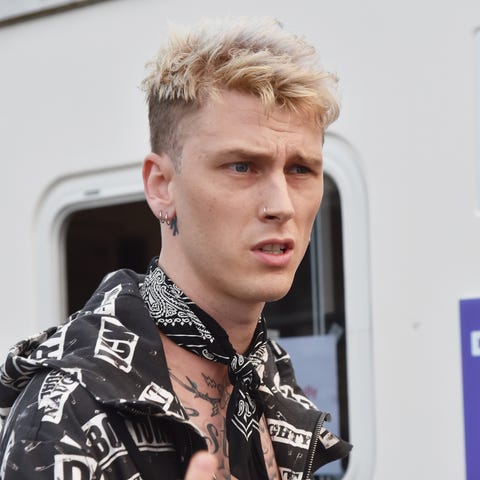 In case you hadn't noticed, Machine Gun Kelly and Eminem are two adult men in the midst of a totally mature and not at all petty feud, and ummmm, it just got physical. In a video from TMZ, Machine Gun Kelly's "crew" can reportedly be seen beating up actor Gabriel "G-Rod" Rodriguez, who earlier that evening had apparently called Machine Gun Kelly a "pussy" over his old tweet about Eminem's daughter.
First, here's part of the initial non-physical altercation between G-Rod and Machine Gun Kelly:
According to TMZ, Machine Gun Kelly's crew then confronted the actor in a hotel a few hours later, and appear to have beaten him up. Please note that the rapper himself is not in the below surveillance video:
TMZ reports that a criminal investigation is still pending, and that G-Rod said he'd drop said investigation if Machine Gun Kelly will agree to fight him one-on-one in the Octagon. So, uh. Yeah.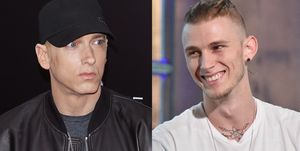 Source: Read Full Article