Back in February, Maya Rudolph and Tiffany Haddish broke with tradition by donning matching fuzzy slippers on stage while announcing an award together at the Oscars. When Haddish cracked a joke about her designer shoes causing her pinky toe to fall off, the audience — and certainly plenty of people watching from their couches — erupted in knowing laughter. Seventy-three percent of women wear high heels, which means that most of us intimately understand Haddish's pain. We've been there and suffered through it, too.
Feet are made up of 26 bones, 33 joints, and over 100 tendons and ligaments, and they are also perhaps our most regularly injured body part. From the unbearable pinch of a pointed heel, to blisters that can't be contained by a single — or even four — BandAids, to lost toenails or bone protrusions, countless women have experienced pain and even deformities brought on by years of wearing strappy, high-heeled, poorly constructed, too-tight footwear. But, for women with larger than average sized feet, this pain can be compounded by an intense feeling of alienation and shame. The "ouch" isn't just physical—it's emotional, too.
Like women with larger bodies, women with larger feet are sometimes made to feel bad about literally not "fitting in." Liz Wiltsie, who was sharing shoes with her mom by the time she was 9 years old, recalls going to shoe stores as a teenager and feeling mocked by salespeople who scoffed at her size. "They'd look at my feet, then look at my face, and ask, 'are you sure?'" she tells Bustle.
Wiltsie, who now wears a size 11, sometimes 12, says that, to add insult to injury, she often went home without a new shoebox. Because few brands manufacture shoes above a size 11, out of desperation, Wiltsie says she would occasionally force her feet into shoes that were too small and painful, just to have something to wear. "I would tell myself, some shoes aren't supposed to be comfortable. You're not supposed to be able to walk that far while you're wearing them."
Thankfully, amid the current cultural shift towards body positivity and inclusion, there is a silver (shoe) lining: Brands and designers are starting to recognize the need for a broader range of shoe sizes, and trendy online retailers are creating custom, beautiful, and occasionally affordable options for women with larger feet. While the shopping experiences of her younger years still stand out in Wiltsie's mind, in 2018, shoe departments have started slowly transforming into a safer place for women of every size to shop.
The idea that women are supposed to love shoes is drilled into us at an early age, from Dorothy's ruby red slippers to Cinderella's glass ones, Barbie's hot pink pumps to Elsa's shimmering snowflake heels in "Frozen." As we get older, the suggestion that women don't just love, but are obsessed with shoes — the more frivolous and expensive, the better (think Carrie Bradshaw's engagement Manolo Blahnik, Cher's "Clueless" selection, or Kris Jenner's closet situation) — remains a relative constant, as well. As is the idea that splurging on shoes is a form of self care, when for some women, it can be anything but.
For women with larger feet, casual shoe shopping is not a fun, Saturday afternoon excursion — never mind an orgasmic, life-altering experience— but rather an arduous, sometimes humiliating task. And a lot of that has a lot to do with how women with large feet are treated by loved ones and strangers alike.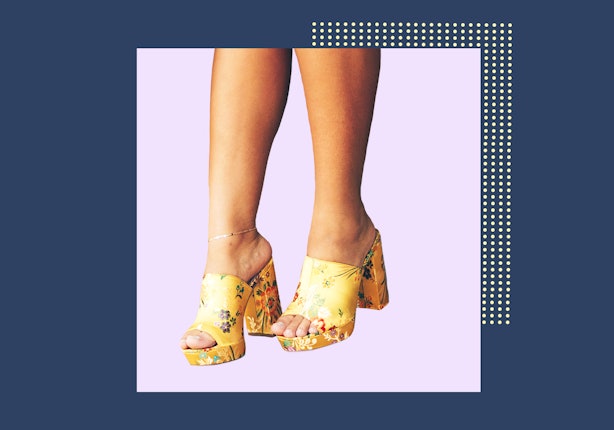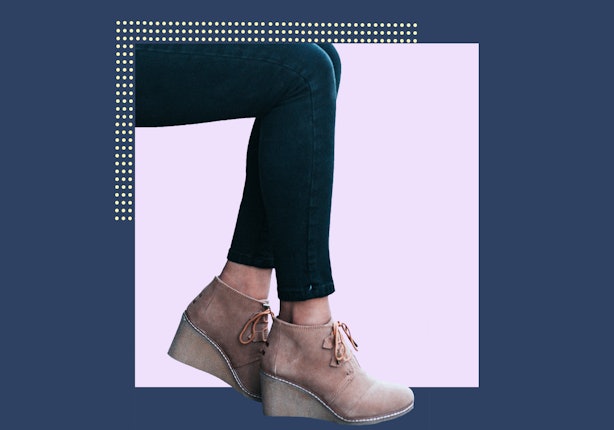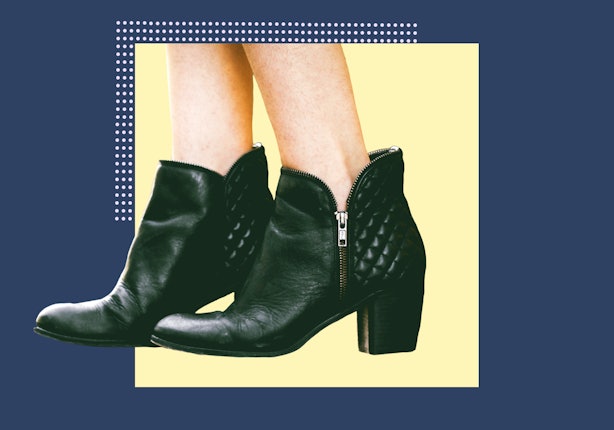 Unfortunately, feeling good still comes at a price. A pair of custom made shoes by Shoes of Prey starts at three figures, which Fox acknowledges will be expensive for some, but, she notes that customers will greatly benefit from not just reaching for what's on the shelf. "We really are making one pair of shoes at a time, so there is of course a different comparatively with off-the-shelf products." The platform also has a generous return policy, which gives consumers some wiggle room.
But even if you can afford to drop hundreds of dollars on a pair of perfectly fitting shoes, that doesn't mean that you don't wish for lower-priced options. "I've always spent more money on shoes than my friends," Wilstie says. "If I want something that's trendy and cute, I'm know I'm spending $150."
Similar to the other size inclusion efforts happening in the fashion industry, some women suggest that a better case scenario would be for existing brands to rise to the occasion and actually meet this consumer need — an act that would go a long way in normalizing larger sized feet and start to take some sting out of the stigma, not to mention some anxiety out of reviewing your credit card bill.
There are some stores that are already meeting the needs of this market — the women Bustle spoke to for this story referenced Payless ShoeSource, the U.K. site Long Tall Sally's, and Nordstrom (as well as Nordstrom Rack) as go-to's, as well as various online sites where they could filter first for size, like Zappos and Macy's. Brands like Old Navy can go up to a size 11, and the sneaker market is much more shoppable than other styles. It also helps that, as gender-neutral clothing becomes the new normal, "men's" shoes are an increasingly acceptable and often fashionable choice for women.
For now, many women with larger feet still feel a painful apprehension upon entering a shoe store. Burns shared a story about the first time she went to buy a pair of shoes after her transition: She was at a Nordstrom in San Francisco, and fell hard for a pair of black leather heels. When the associate brought them out in a size 12 and they didn't fit, Burns couldn't help it — she started to cry.
"It was like: You have got to be kidding me," she said. "This is the one place that's supposed to have my size and they don't!" But then something wonderful happened. "Honey, what's wrong?" the salesperson, who had noticed her sniffling, asked right away. When Burns told him that the shoes didn't fit, he kindly offered to go grab the next size up. It hadn't even occurred to her that they would carry a size 13 in the style she wanted. "Then I cried for different reasons," she says. It was a signal to Burns that she belonged in those aisles, too.
Source: Read Full Article