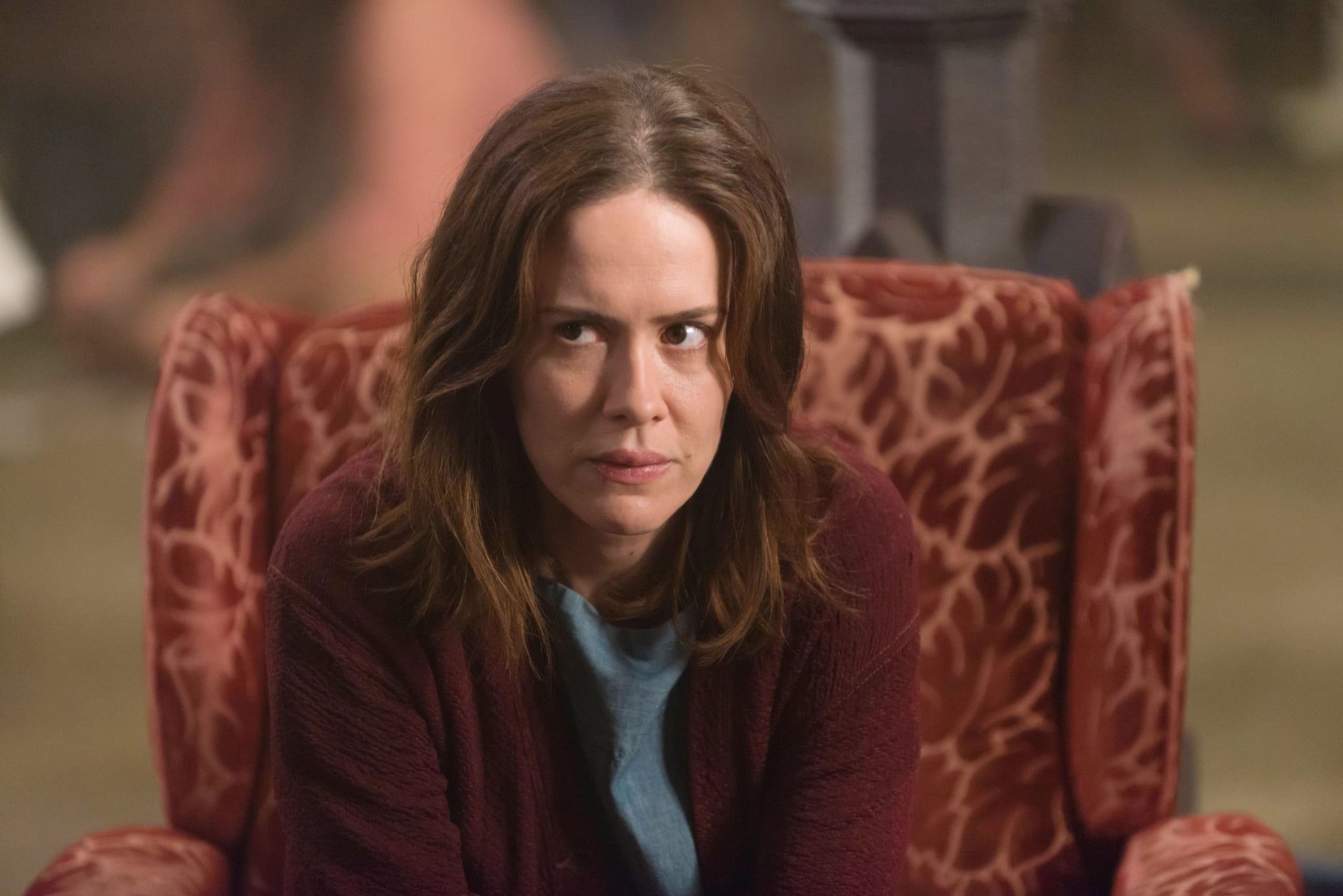 Over the course of eight seasons, the American Horror Story franchise has told a huge array of stories, but the one thing that's always stayed constant has been a rotating cast of regular players. Series creator Ryan Murphy has tended to cast the same actors across the board to play new characters in each season, giving these actors steady gigs without having them play the same characters for years on end. As news starts to trickle out about the ninth season, American Horror Story: 1984, at least one regular player will be absent: Evan Peters will not appear in the new season. And, as it turns out, the new season might be missing another longtime star: Sarah Paulson.
Right now, the actress's return is still up in the air, even for her. In April, Paulson told SyFy that she's not even sure if she'll be returning for the upcoming ninth installment of the horror anthology.
"I don't really know the answer to that," she said. "All I can say is I know the least about this season upcoming that I've known about any season . . . Usually, I have more information at this point, and I'm bugging Ryan with questions. Right now, I don't have a lot."
Paulson has been in every season of the show since its first season way back in 2011. Most recently, Paulson reprised not one but two of her past AHS roles in the crossover season Apocalypse: her season one role as Billie Dean Howard and season three's Cordelia Foxx. There aren't many details about 1984 yet, but if she does return, we're sure she'll have yet another indelible character to add to the list!
Source: Read Full Article