Orange Is The New Black is back, and while the inmates are at Litchfield Max now, their actions at the previous "camp" weigh heavily over the new season. What happened in Orange Is The New Black Season 5? The authorities are trying to work out the details of the riot in Season 6, so let's refresh in the name of keeping up.
The Litchfield riot technically started at the end of Season 4, when Taystee (also known as Tasha) started a protest after Poussey Washington was killed during a protest about prison conditions. Daya, who had a gun that C.O. Humphrey snuck in, shot him with it— and then the gun hops from inmate to inmate for the duration of the season. Meanwhile, Linda from purchasing disguised herself as an inmate after being momentarily held hostage and Daya's mother Aleida, who was released before Poussey died, is still trying to get her kids out of foster care and find sustainable work.
Some of the inmates, including Piper, Suzanne, and Brook, usde this chaotic time to properly mourn Poussey in their own ways. And not everything was very dark. For example, Piper and Alex got engaged, Morello found out that she's pregnant, and there was even a brief period where everyone got way into a coffee bar. Those were some minor things, but these are the other highlights that will have some effect on Season 6 and the inmates' respective futures.
Taystee Took Charge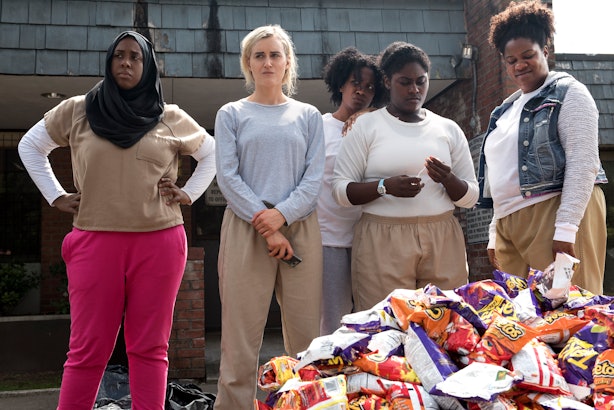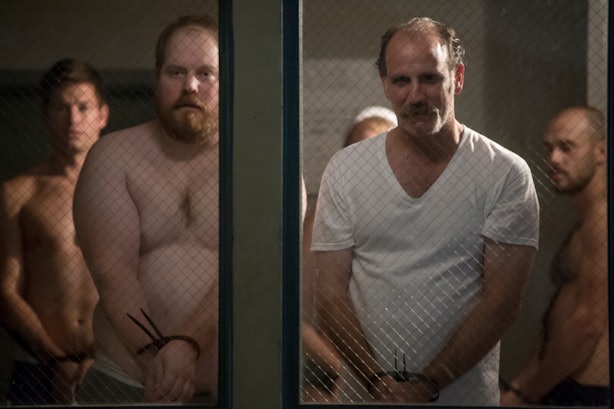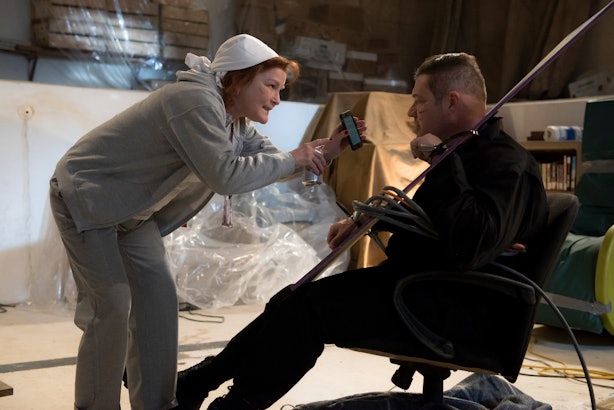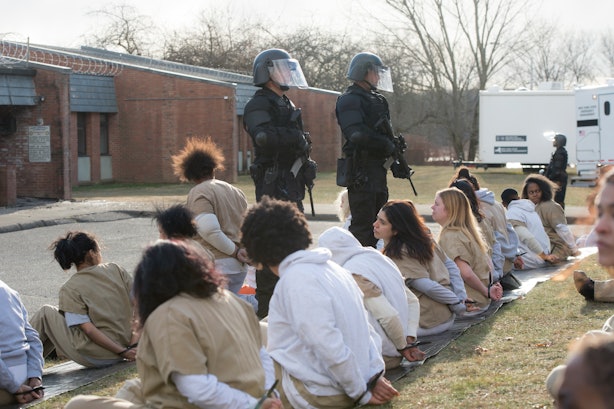 Taystee, Cindy, Nicky, Suzanne, Piper, Alex, Red, Gloria, Blanca, and Frieda remain in the pool, waiting for CERT officers to find them when they storm the prison to end the riot. Unbeknownst to them, Piscatella is accidentally shot dead by the officers raiding the place. Later, it looks like all of the prisoners are rounded up and taken to another prison, which is where viewers find them in Season 6.
Feel all caught up? Good. Because this season is another wild ride, and the nitty gritty details of the riot will definitely come up again.
Source: Read Full Article