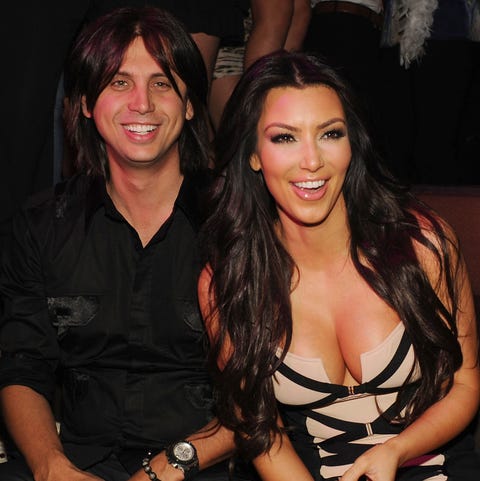 You've seen him lurking in the background of Kim Kardashian's photos. You know him as the man who once ate a massive pizza topped with tiny burgers, *and* a massive burger made out of tiny pizzas. But who is Jonathan Cheban, REALLY? Well, first of all, his real name is Foodgod—wait, my apologies, it's actually Foodgōd. He's 44 and living life to the fullest, and I mean that both spiritually and literally, because I imagine he's super stuffed all the time due to those intimidating pizza/burger hybrids.
https://www.instagram.com/p/BZRexJXlw0a/?utm_source=ig_embed_loading
https://www.instagram.com/p/BZRexJXlw0a/?utm_source=ig_embed_loading
View this post on Instagram
This CHEESEBURGER ? Pizza ? happened today…can you believe this thing?? How many slices can you eat?????
A post shared by Foodgōd?Jonathan (@foodgod) on
Jonathan has been lingering in the corner of Kim's spotlight for years, so don't you want to know this living legend better? What are Jonathan's drives? What are his passions (other than being the gōd of food)? How did he and Kim even meet?
First, Some Background Info
Jonathan was born in the Soviet Union in 1974 to a real-estate agent mom and a diamond-dealer dad. He grew up in New Jersey, and graduated from Hofstra University in 1995 with a communications degree. His career has taken many turns: first he worked in the research department at The Late Show with David Letterman, then he joined a PR firm, and in 2001 he formed his own company called CommandPR, which has thrown parties for the likes of Janet Jackson and J.Lo. Impressive!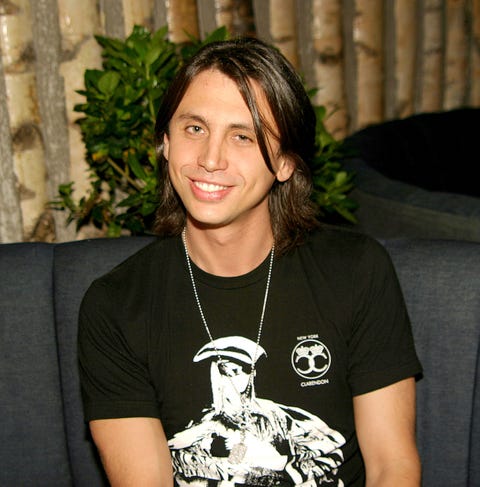 "I had zero money," Jonathan once mused. "Everything is all self-made—every single thing. When people say they assume I'm just a lazy rich kid, I think, I've probably worked harder than you'll ever work in your life." Hear that, haters?
He's Been on TONS of Reality Shows
Jonathan is obviously the best part of Keeping Up with the Kardashians. That much is clear. But did you know that back in 2010 he was on his very own reality show called The Spin Crowd? It was produced by none other than Kimberly Noel Kardashian herself, but in a tragic turn of events, the show was canceled after one season because E! clearly doesn't know PURE MAGIC when they see it. Here's some footage of Jonathan getting his fat melted away on the show, a moment that hopefully will live on forever in the annals of pop culture—nay, *regular* history.
Mr. Cheban also completed a short stint on Celebrity Big Brother, and appeared on the U.K.'s Celebs Go Dating (which I think we can all agree should be called "Celebs" Go Dating), and he was once on an episode of Millionaire Matchmaker.
He Has a Million ~Business Ventures~
Honestly, what HASN'T he done? Jonathan launched a clothing line, is involved with several restaurants, started an entertainment site called The Dishh, and even tried his hand at a meal delivery service. And then there's his food blog. The Foodgōd food blog, if you will.
At one point, Jonathan even had plans to open a school for wealthy children inside Trump Tower called the International School of New York. "I am developing the entire pop culture program for this school here in the Trump Tower," he said in an interview with New You. "Wealthy kids from all over the world will learn things about private aviation, social media, quality of diamonds, types of caviar, mixed in with economics and other fundamental undergrad and grad classes." Just what the American school system needs, right?
https://www.instagram.com/p/_IHrKPD6nj/?utm_source=ig_embed_loading
https://www.instagram.com/p/_IHrKPD6nj/?utm_source=ig_embed_loading
View this post on Instagram
Hello NYC.. As long as I have my charger ? and a chocolate croissant?, that's all I need!! And it's 62 degrees ☀️ in the middle of December!!
A post shared by Foodgōd?Jonathan (@foodgod) on
Jonathan later walked back those "wealthy kids" comments, telling Refinery29, "It was never my school. I was just helping consult. It was a tiny article in a tiny magazine and people just make up stuff. I don't have time to start a school. I don't understand where that came from. I said I'm helping them with their pop culture program. Who the hell has time to start a school? That was crazy." Hm…
The Kardashians Aren't His Only Famous Friends
In addition to the Kardashians, Jonathan has been hanging with Paris and Nicky Hilton for years. "It's really weird, because I do have a lot of friends who are famous, but I always knew them way before," he said in 2004. "I mean, back in the day when Ozzy would play Madison Square Garden, I was sneaking Kelly and Jack into Suite 16. And I've been friends with Paris and Nicky since they were kids." Yes, he just name-dropped the Osbournes, it's fine.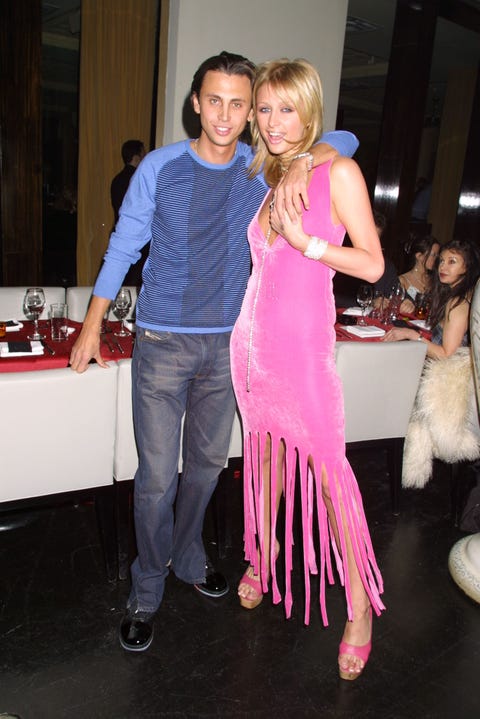 Oh, and if you're wondering how Jonathan met Kim, they were seated next to each other at a birthday dinner purely by accident. "We got on instantly," he said. He even realizes that it's pretty nuts that he's so close with Kim: "She always ends up coming and meeting you, and I'm like, is she gonna cancel? Because obviously it's so crazy. She's like, I'm five minutes late! I'm like, that's my girl! Never disappoints."
He Appears to Be Single. Maybe.
Back in 2012, Jonathan started dating a stylist named Anat Popovsky (who he met while filming Kourtney and Kim Take Miami). Sadly, she was not meant to be his Foodgōddess for reasons unbeknownst to us, and so currently he seems to be single—though he was spotted with a mystery woman back in January!
Here's a delightful interview where he talks about what he needs in a woman:
He Doesn't Always Get Along with the Other Kardashians
Cheban got l-i-t-e-r-a-l-l-y slapped by Kourtney in a 2013 episode of KUWTK. They were having an argument, during which Kourt lobbed this insult at him: "You're shoved so far up Kim's ass. You're such a f*cking loser." Nice. More recently, Khloé tried to kick him off their Family Feud team. Basically, he's part of the family, but he's also not part of the family.
He Legit Gets, Like, High Off Food
Read this quote and tell me otherwise, mmmkay? "I have a very sensitive palate, so I taste food more than other people do," he said in 2016. "When I eat these strawberries, they taste ten times better to me than it will to you. Sometimes food tastes so good that I fall off the chair, like in an amazing place like Rome, I'll have a ravioli and a shock goes through my system. It's the real deal."
On that note, goodbye!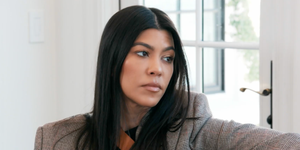 Source: Read Full Article