Fans of Smallville couldn't believe it when star Allison Mack was accused of the unthinkable. People explains Mack faces sex trafficking charges due to her involvement with the "self-help" group NXIVM. This group has been around for quite some time, but until recently, no one had any idea they could have been keeping women as sex slaves. Now, however, survivors of the group are telling their stories.
Find out here exactly what went on at these NXIVM get-togethers, including the painful ceremony all the "members" had to go through (page 7), and the other celebrities Mack targeted (page 11).
1. NXIVM was advertised as a female empowerment and mentorship group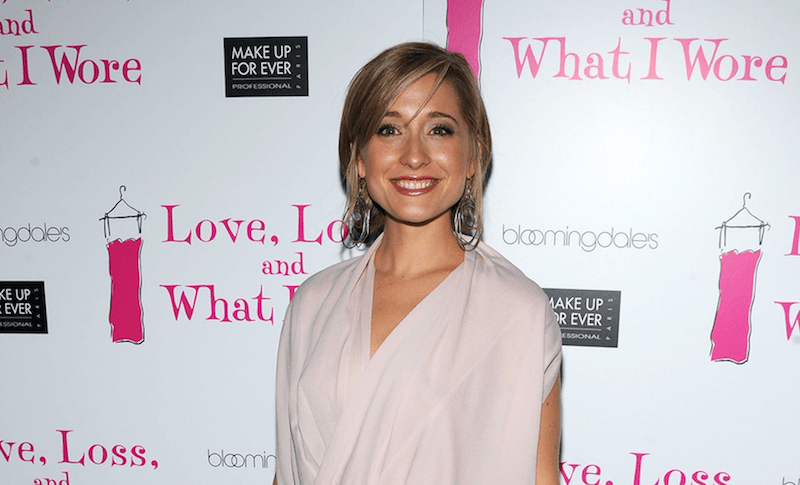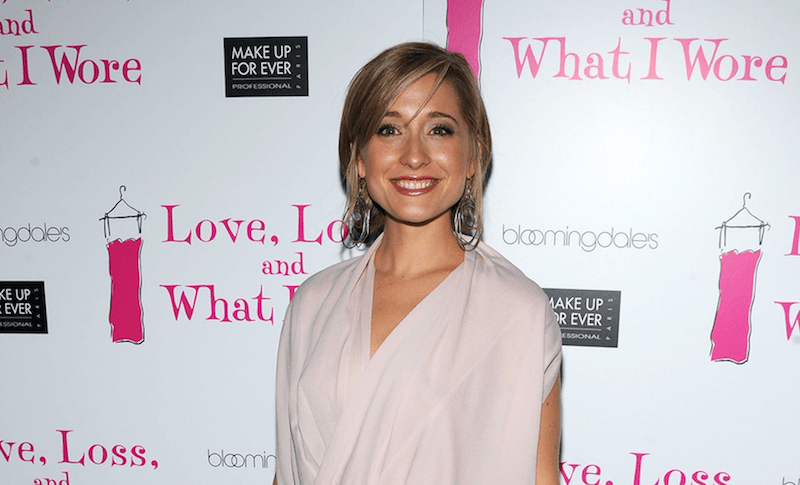 Mack was a front for the "women's empowerment group." | Bryan Bedder/Getty Images
After Mack's arrest, reports revealed that she allegedly was in charge of recruiting women for NXIVM. People explains the group was originally advertised as being the perfect place for women empowerment and mentorship. In reality, however, founder Keith Raniere created the group to exploit women for labor and sex.
There was even a secret society within NXIVM known as DOS, which prosecutors explain is an acronym that loosely translates to "Lord/Master of the Obedient Female Companions."
Next: This was a key ingredient for the dangerous cult.
2. Celebrity and cults mix well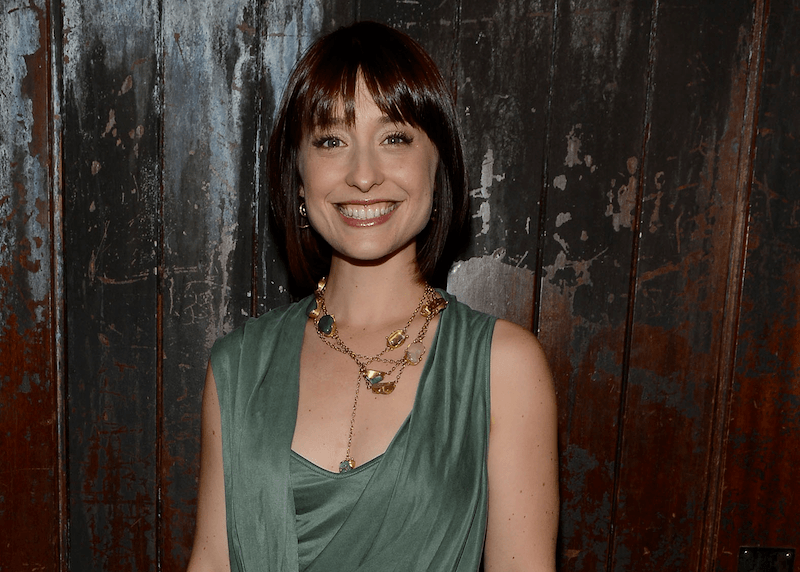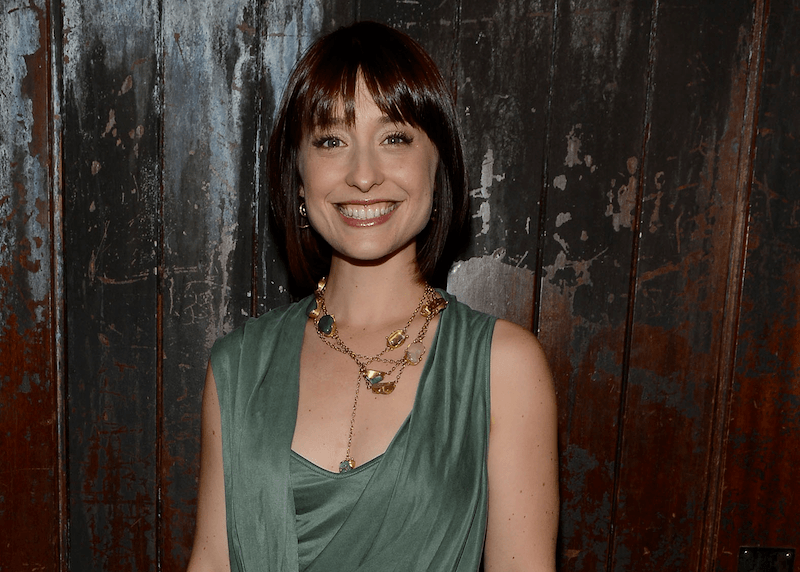 Allison Mack's star power helped the cult | Mark Davis/Getty Images
Mack's involvement with the cult goes back over a decade. Mack and her Smallville co-star Kristin Kreuk signed up for a seminar run by Raniere in the early 2000s. Kreuk didn't stay involved in the group, but Mack was intrigued enough to stay and allegedly perform some horrific acts, along with using her star power to benefit the cult. Raniere has always known the power of celebrity, so it looks like Mack was his perfect target.
In fact, on her website, Mack speaks highly of Raniere saying,
Over the course of several years, Mr. Raniere mentored Allison in her study of acting and music. As such, she has developed a deep connection to the nature of humanity as it relates to acting as an art form, and a tool for personal evolution.

In 2013, Mr. Raniere worked with Allison and a small group of equally skilled and dedicated professionals to develop a curriculum that is currently taught through a private arts academy, The Source. There Allison serves as president and is one of its top trainers.
Next: Here's what one woman came forward and said about the cult.
3. This woman claims the leaders of NXIVM preyed on women who had difficult lives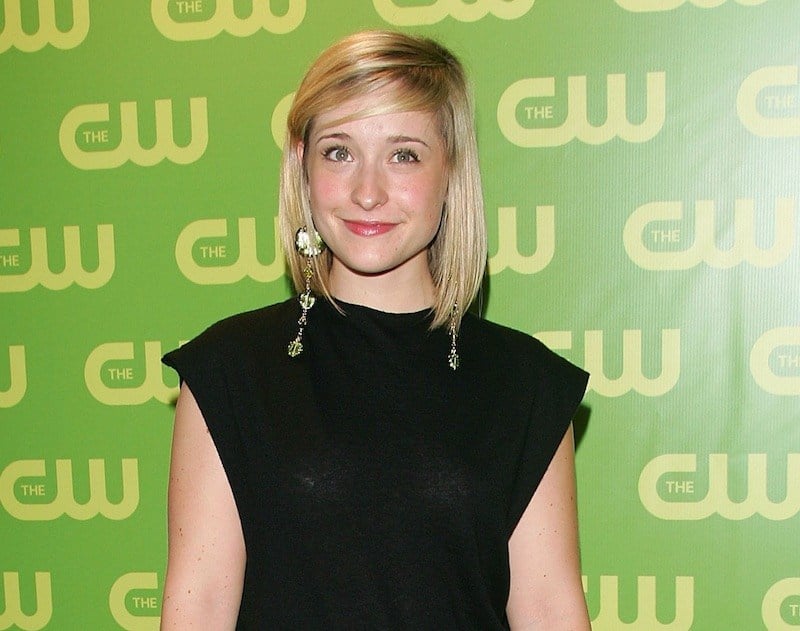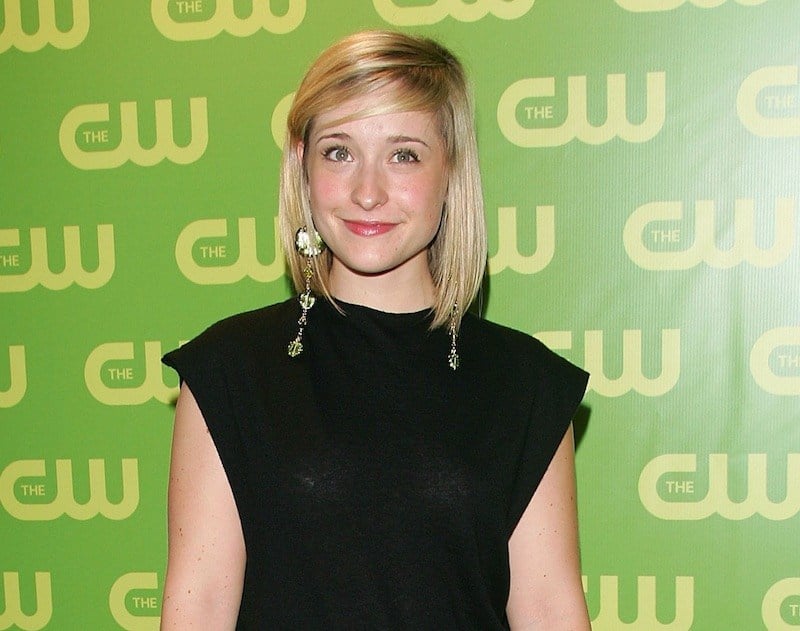 Mack prayed on vulnerable girls. | Evan Agostini/Getty Images
One anonymous woman, who is now described as "Jane Doe 1," came forward with startling details. Yahoo explains Jane Doe 1 is an actress in her early 30s who allegedly began taking NXIVM classes back in 2015. But by early 2016, Mack approached Doe and asked her to join the "secret sorority."
Doe explains that Mack and the other leaders would purposely prey on women who seemed down on their luck, as they were easier to manipulate. They would then explain to the women all the wonderful doors their NXIVM involvement could open.
Next: Jane Doe 1 gave these explicit details.
4. Jane Doe 1 says people performed sex acts on her against her will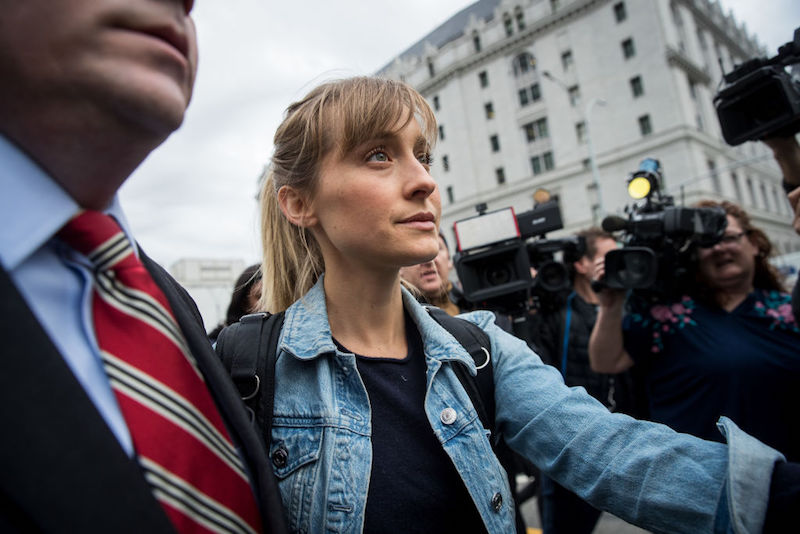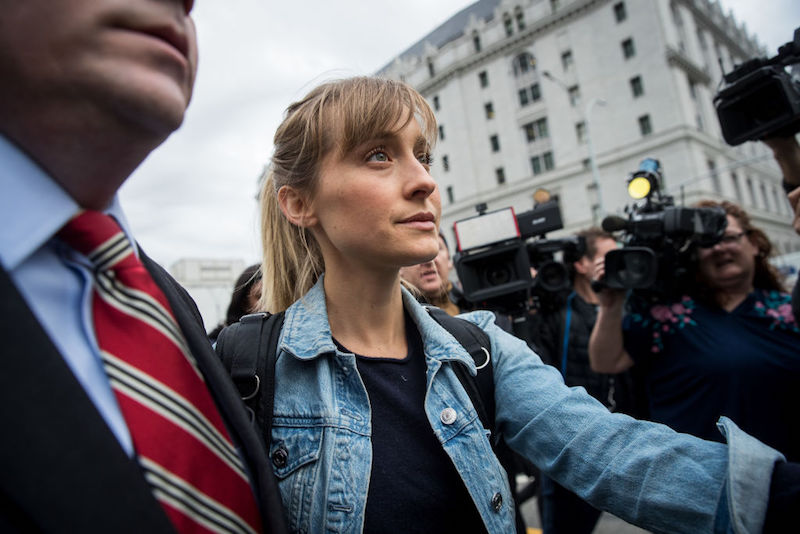 Mack led the woman to be sexually assaulted. | Drew Angerer/Getty Images
Doe describes one situation that's particularly troubling. Yahoo reports Doe was told that she would have to perform "acts of care" on the masters of the organization. And one night, Mack allegedly woke her up to meet the founder, Raniere, and "do anything he asked her to do."
Doe explains she was led to a shack while blindfolded and tied to a table. She then says she had sexual acts performed on her against her will.
Next: Here's one of the reasons Jane Doe 1 says few women left the cult. 
5. Jane Doe 1 claims Mack would take photos of the women to use for blackmail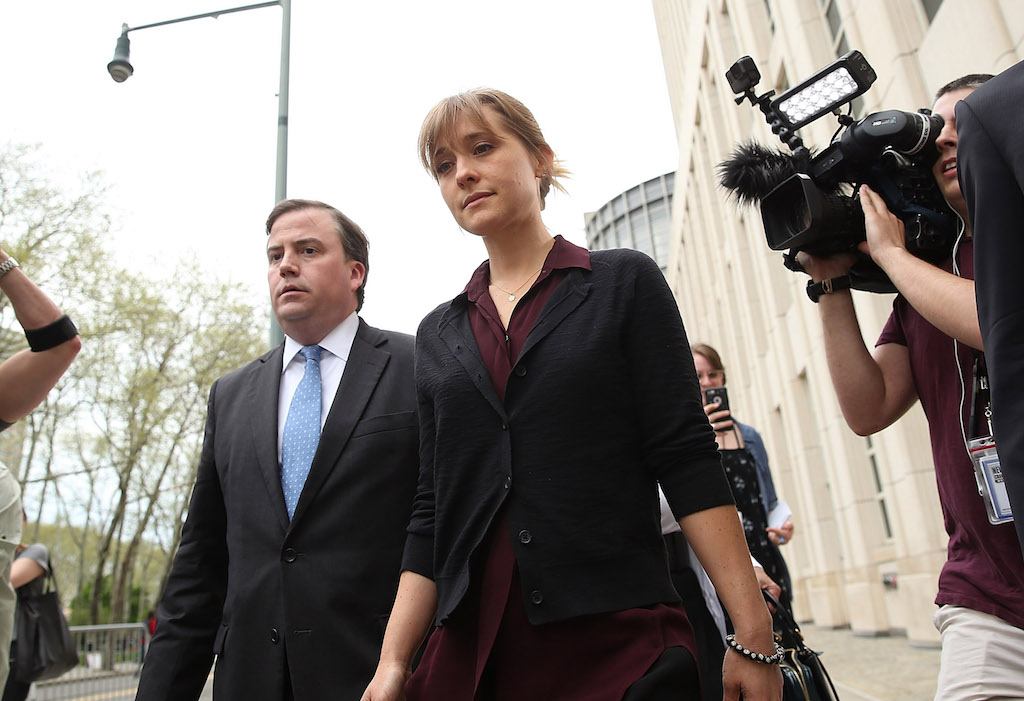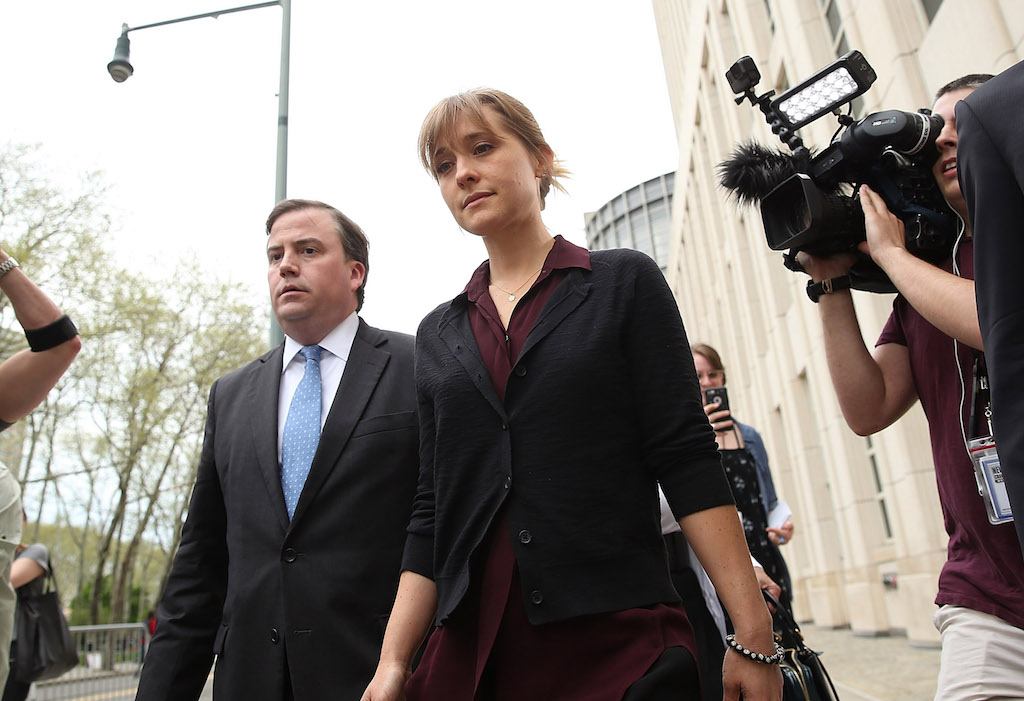 Mack blackmailed the women. | Jemal Countess/Getty Images
Why would anyone stay with this group? Doe explains Mack and company turned "collateral" over to the group to be used as blackmail if they were ever to defect, Yahoo says.
Documents recounting Doe's time with NXIVM explain that Mack would also take nude snapshots of the women in the group to be used against them if necessary. These photographs would then be sent to Raniere.
Next: Another survivor speaks out about the atrocities. 
6. Another survivor says she was told she'd have to get a 'small tattoo'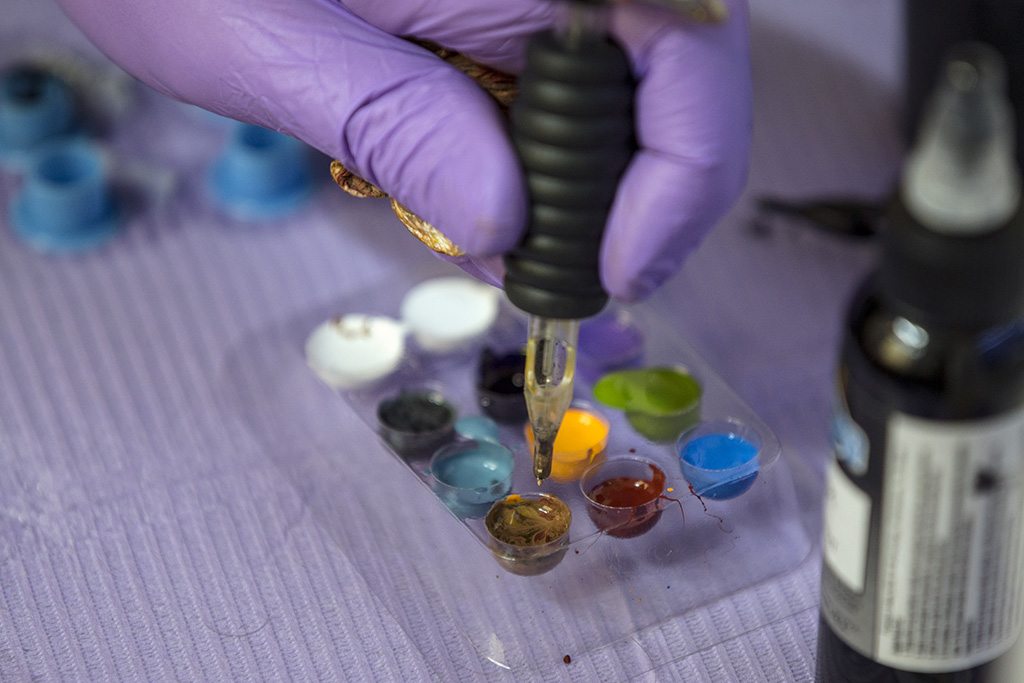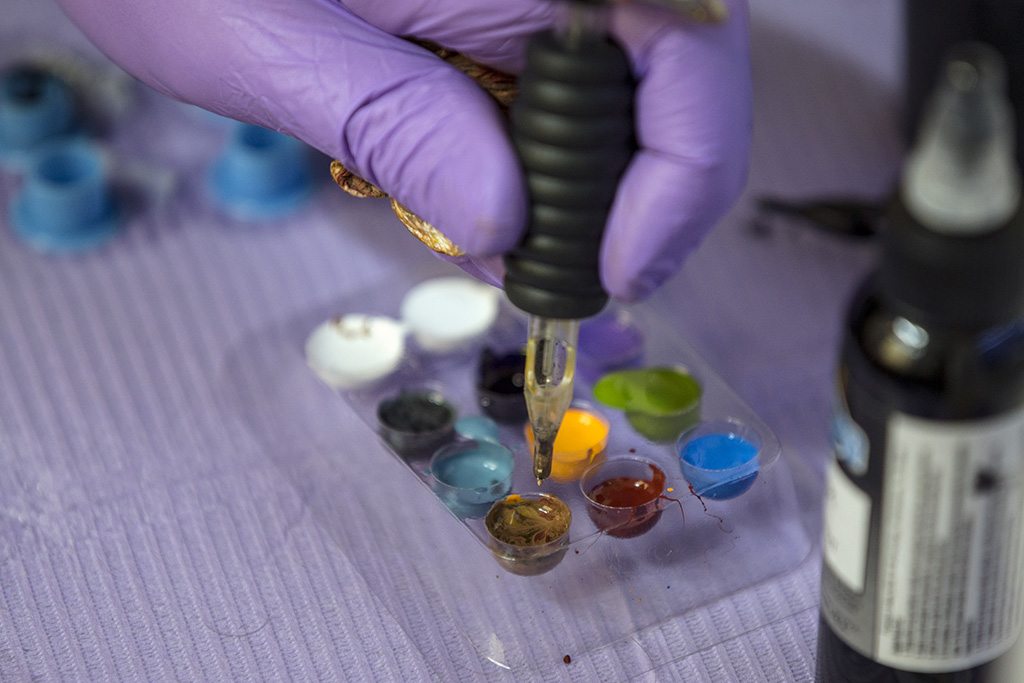 She was told it was going to be a tattoo. | Oli Scarff/Getty Images
Jane Doe 1 isn't the only one to come forward. Another ex-NXIVM member, Sarah Edmondson, revealed what she went through when she initially joined the group. The New York Times explains Edmondson was recruited by one of the DOS masters, Lauren Salzman. And when she was ready to commit fully, she was told she was going to get a "small tattoo."
Edmondson told Vice that the tattoo "was actually my main concern." That's when Salzman told her to "just do it" because she "took a vow of obedience."
Next: The "small tattoo" wasn't at all what Edmondson expected.  
7. Then, this painful ceremony took place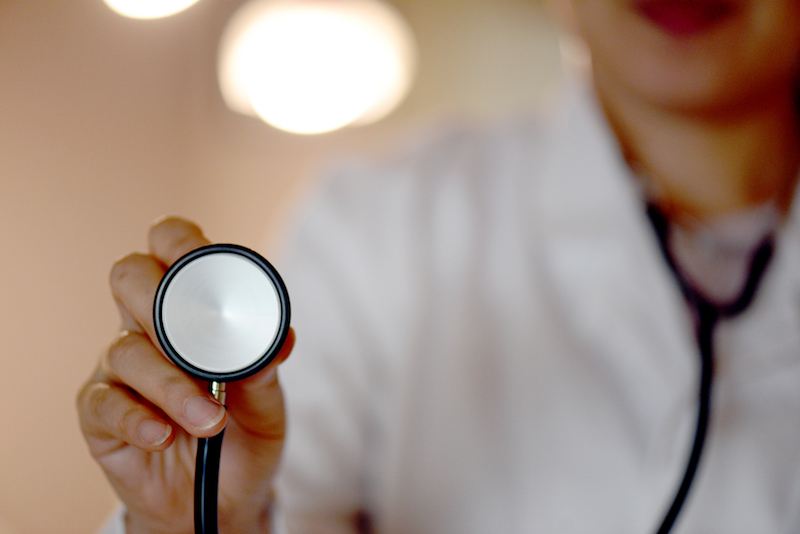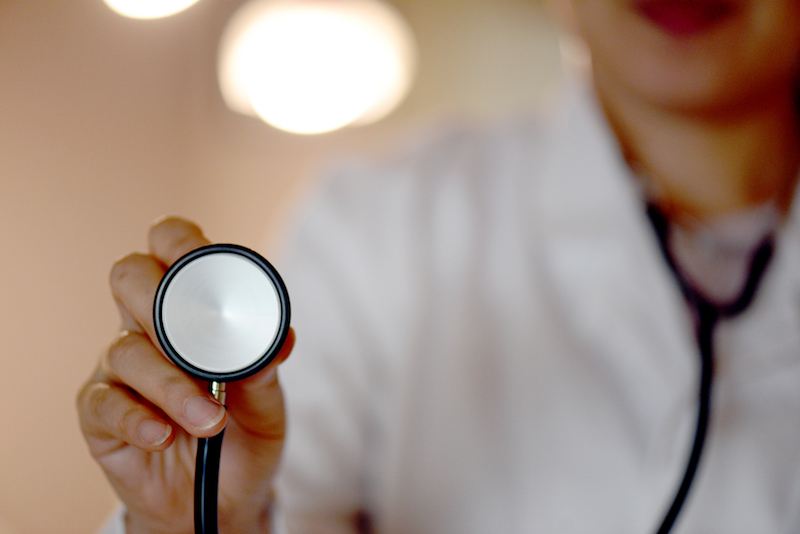 A doctor actually performed the procedure. | Ufokim/iStock/Getty Images
Edmondson found herself naked in Mack's home with four other women when the tattoo ceremony was ready to take place, she recounts to Vice. She then said the women took turns holding each other down as Dr. Danielle Roberts branded them on the hip area. "With the first cut of her flesh — they burned her flesh — we were crying, we were shaking, we were holding one another. It was horrific," Edmondson said.
Though she knew the branding was wrong and she didn't want to go through with it, she did. "I wasn't present mentally. I went somewhere else," she explained.
Next: Here's why Edmondson didn't just leave. 
8. Edmondson said she didn't feel like leaving was an option at the time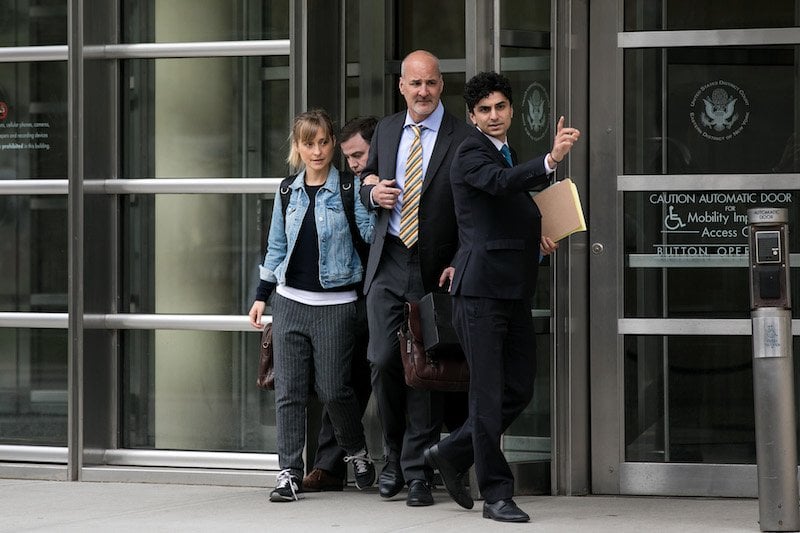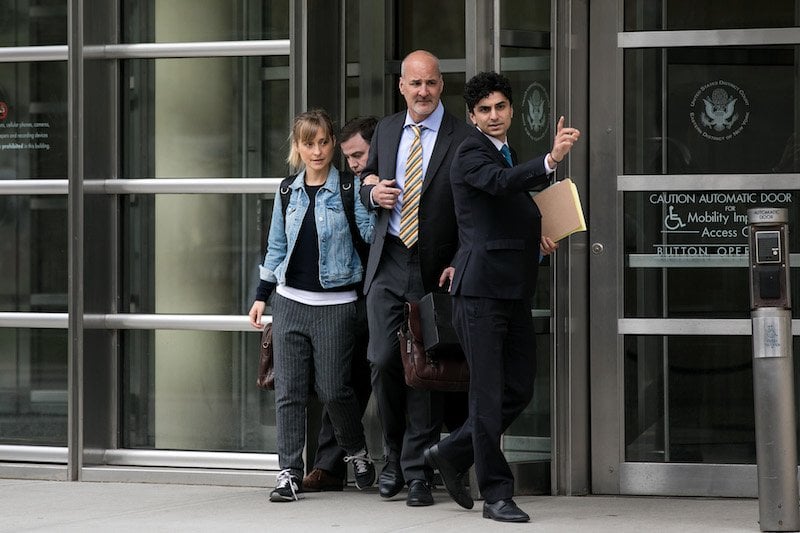 The cult made it harder and harder for people to leave. | Drew Angerer/Getty Images
"I didn't want my collateral to be released, which is how they kept us quiet," Edmondson told Vice. But even more than that, right before she was branded, she felt like she couldn't leave simply because she gave her vow to the group. She said the recruiters used their best tactics to manipulate the women into not leaving or saying anything to their loved ones.
"It happened in very incremental stages, with more and more commitment and more on the line, and more coercion and blackmail," she said.
Next: This is the worst aspect of the cult, according to Edmondson.
9. She says the 'emotional abuses' were even worse than the branding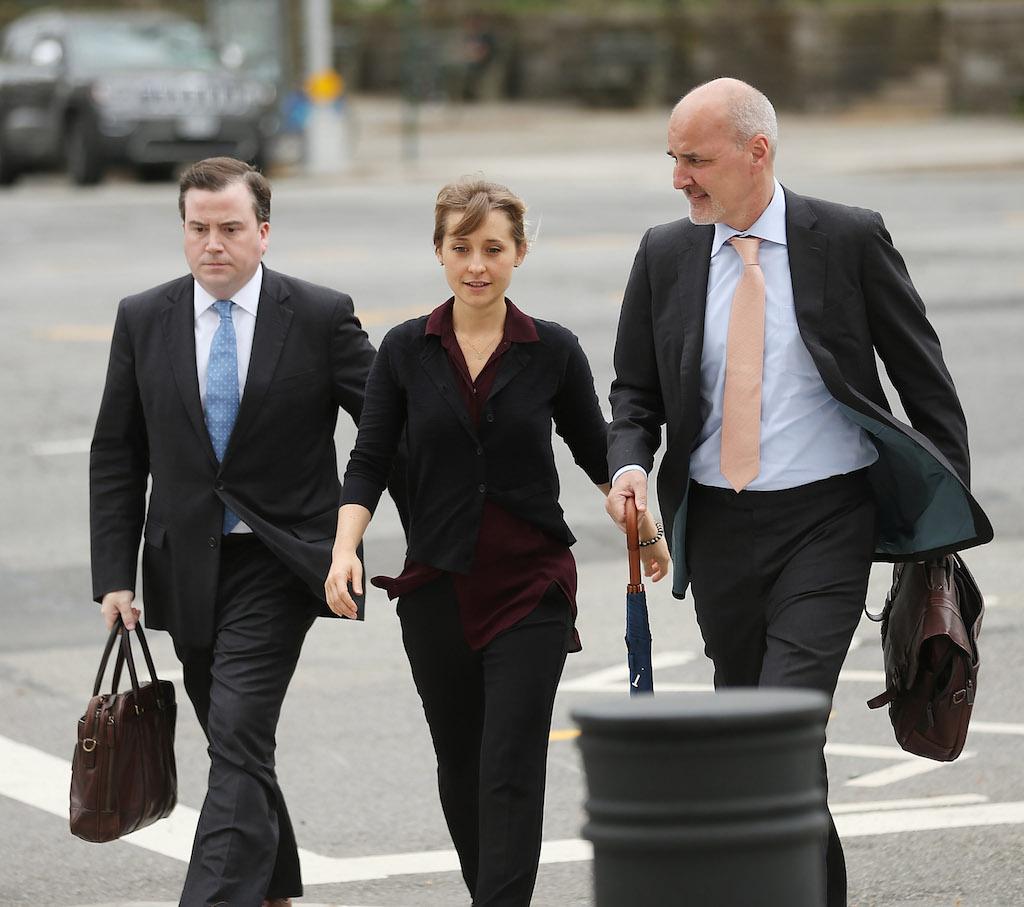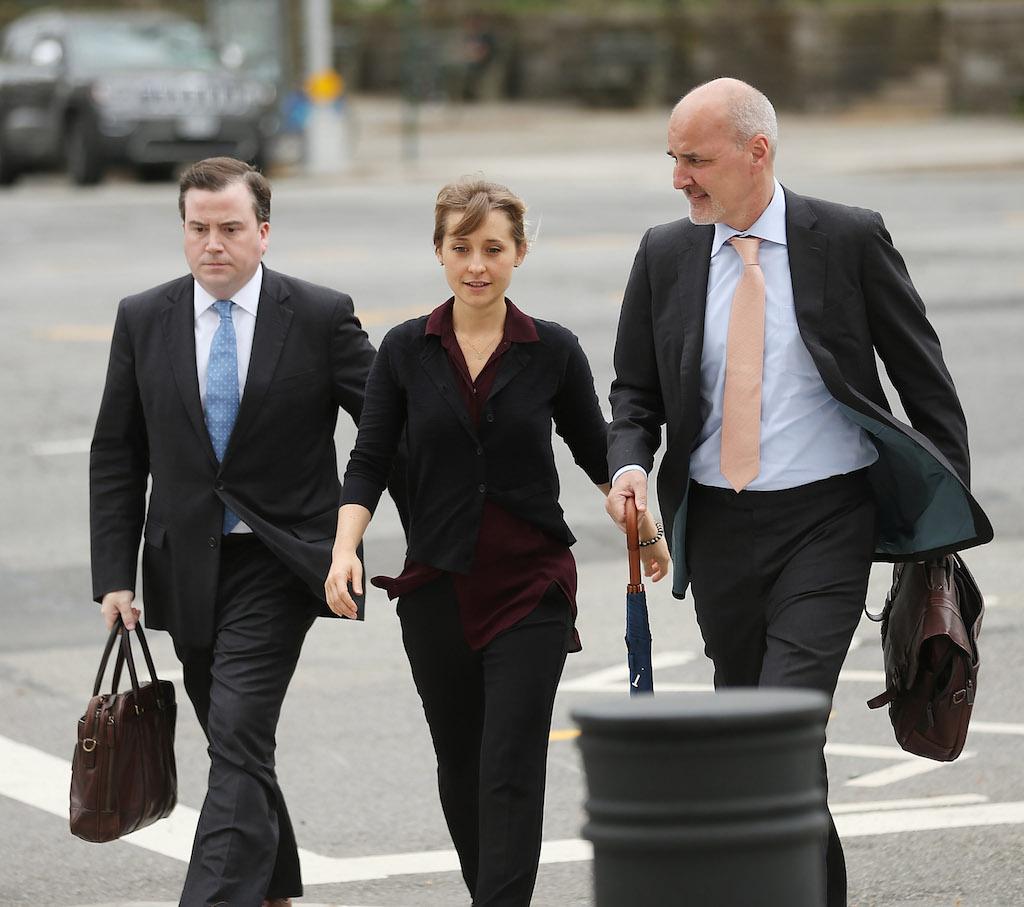 The women have been emotionally scarred too. | Jemal Countess/Getty Images
The branding sticks out as one of the most severe things the cult leaders did to the women. But thinking back, Edmondson tells A&E in an interview that there were worse crimes committed. "I actually think that the branding doesn't even compare to the other emotional abuses that had been going on for decades."
Edmondson goes on to explain that Raniere using sex to control women was one of the most disturbing allegations she heard after she left. "If that's what he wants to do, that should be on their f**king website," she said.
Next: The horrific diets Raniere put the women on
10. Treated like slaves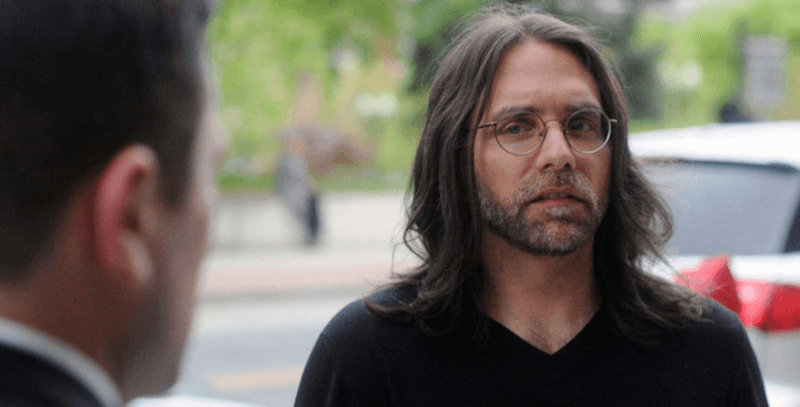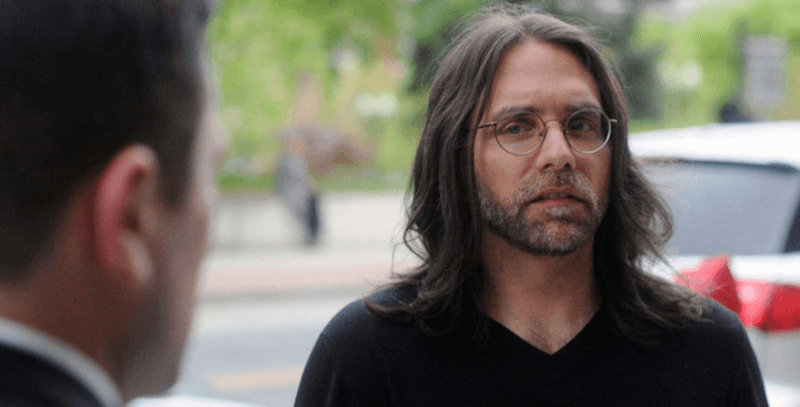 Keith Raniere | LPontheleft/via Twitter
Raniere treated NXIVM's The Vow circle of only women like slaves. Since he was obsessed with thin women, they were put on strict diets, containing only 500 to 800 calories per day. Many of them became so thin they stopped menstruating, and he even forced them to stop shaving or waxing their pubic hair.
Next: Mack targeted these other celebrities to join NXIVM
11. Two women with a lot of star power were targets
Emma Watson didn't fall for the cult marketing | Warner Bros.
Mack knew no bounds when it came to targeting other celebrities. She tried to get American Idol winner Kelly Clarkson interested in the cult in 2013, and reached out to Harry Potter actress, Emma Watson, in 2016. Mack told Watson on Twitter that she was involved in "a unique human development & women's movement." Thankfully, Watson never responded.
Next: What comes next for Mack?
12. What comes next for Mack?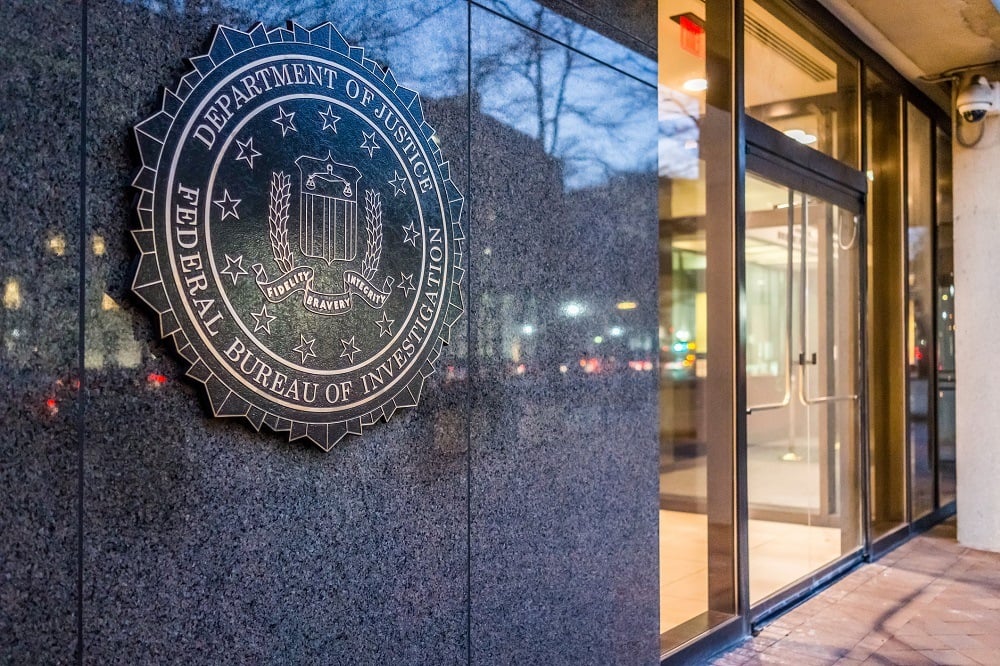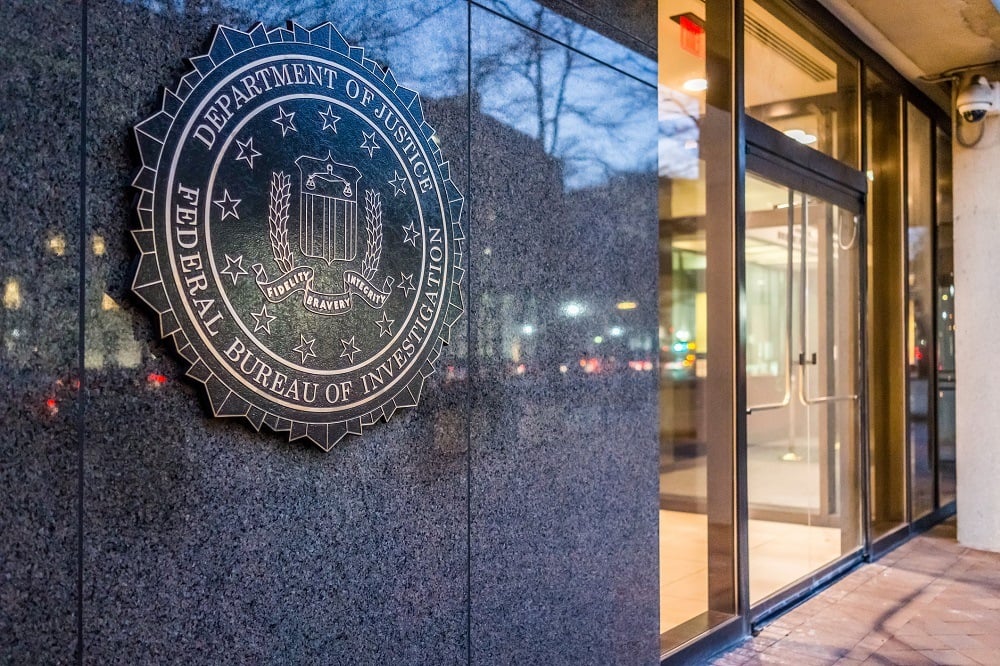 The FBI is raiding the cult-related properties | krbokhin/iStock/Getty Images
Mack faces 15 years in prison if she is convicted. She has pleaded not guilty and is currently out on a $5 million bail. NXIVM's former publicist called Mack "the primary recruiter of young slaves," for the group's leader. "She was both a victim and victimizer, a mastermind and a useful idiot." It was also recently reported that the FBI was planning to raid Mack's slave home and Raniere's property.
Additional reporting by Eric McWhinnie.
Check out The Cheat Sheet on Facebook!  
Source: Read Full Article