If you missed Becca Kufrin's season of The Bachelorette and are currently absorbed in the drama of Tia and Colton on Bachelor in Paradise, let us bring you up to speed real quick.
We'll start at the beginning. Colton walked into the mansion a clear front runner in Becca's eyes, and who can blame her? He's a sweet, handsome guy who's charitable and easy to have a conversation with. Well, it turns out that another woman from Arie's season — that'd be Tia — felt the same way at some point. The two hit it off before filming began for The Bachelorette, but according to Colton, the romance was short-lived.
Colton was upfront with Becca about this relationship, and there was even an episode where Tia, Colton, and Becca were together and had the opportunity to hash it out. In the end, Becca and Colton felt like they'd moved past a hurdle in their relationship, which helped to strengthen their bond in the subsequent episodes.
We didn't hear a whole lot about Tia until after Becca had her hometown date with Colton much later in the season. She returned from all the hometowns — excited and feeling confident about where the relationships were going — to a sit-down chat with some of her friends from Arie's season. Of course, Tia was there! When Becca gushed about each of the four remaining men, including Colton, Tia pulled her aside and told her that she still had serious feelings for Colton. She said it was hard to hear Becca talk about him as a serious contender, and Becca listened attentively and thanked her for sharing her feelings.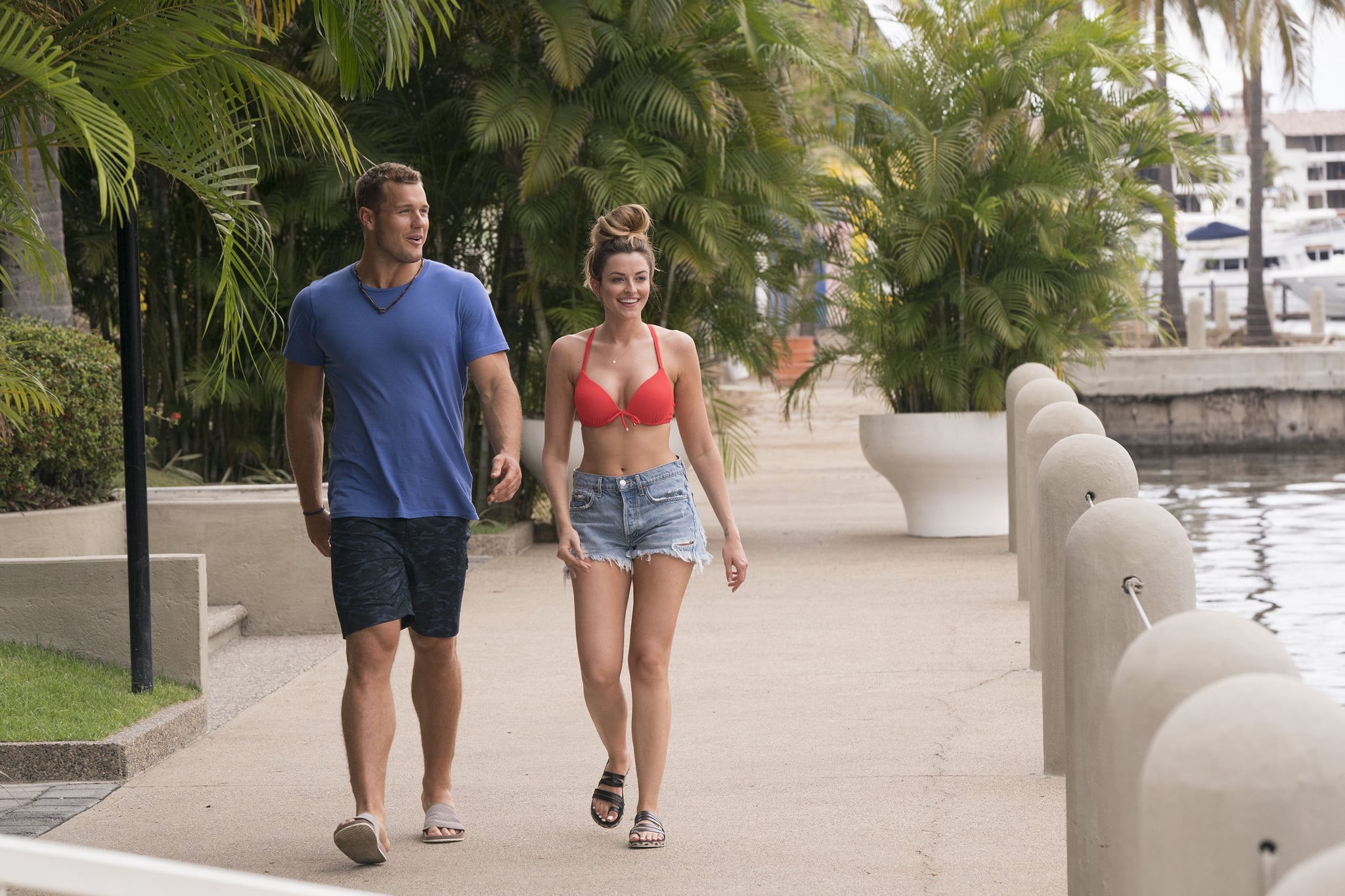 In the elimination, Becca let Colton go. While their entire conversation might not have aired, we did not hear any reference to Tia, and Colton confided on episode two of Bachelor in Paradise that he left Becca with very little closure.
It's easy to assume that the reason Becca let Colton go was because she didn't feel like being in the middle of a "love triangle" again with another woman, as she had on Arie's season with Lauren. To be fair, though, it's possible that Becca might have just had a stronger connection with the other men.
Whatever the case, it's clear that Colton was emotionally invested in their relationship and therefore affected by the breakup. We actually spoke to him over the weekend at the Aesthetics Everything Beauty Expo in Scottsdale, AZ, and asked him how he was doing, and you'll be happy to hear he's doing just fine!
"The Bachelor[ette] was so good for me. I was so excited to go in and learn about Becca, and learn about other girls in Paradise, but I found that the one thing is that I learned so much about myself," he told POPSUGAR. "I'm so much more comfortable in my own skin now, and I'm really owning who I am. I've learned to have pride and to be happy and to own yourself and to not be ashamed of anything in your past because that's why you're here now."
We're glad to hear he's doing well, despite the bad breakup and all the tears on Bachelor in Paradise, and we're eager to see what comes next.
Source: Read Full Article