Ten years ago, the idea of making a superhero team-up movie utilizing some of the biggest stars in Hollywood was unthinkable. Today, that's exactly the model most comic-book properties seek to emulate and a format audiences can't resist. Avengers: Infinity War is Marvel's latest (and most ambitious) installment of that formula and includes heroes from 18 films within its canon — including Black Panther, Spider-Man, Doctor Strange, and the Guardians of the Galaxy — all working together to defeat the long-teased world-destroying villain, Thanos. But with Infinity War officially released, what are we supposed to do now? Start digging up dirt on the sequel, of course!
Here's what we know so far: Avengers 4 is untitled and is set for release on May 3, 2019. This has led to major speculation about the significance of the unknown title and questions regarding why filmmakers are choosing to keep it a secret. When Yahoo Movies UK asked director Joe Russo if the sequel's title appears on the end credits of Infinity War, the response was cryptic: "It's going to be quite a long while before people see that title. We need people to see this movie, digest this movie, and then we can tell them what the next story is they're going to see." His answer is no doubt a reaction to the fact that future projects often provide hints that serve as spoilers for current releases. In fact, there was potentially one leak from Zoe Saldana about the title that Marvel Studios quickly thwarted. So we'll simply have to wait for more information to find out the fate of our favorite heroes.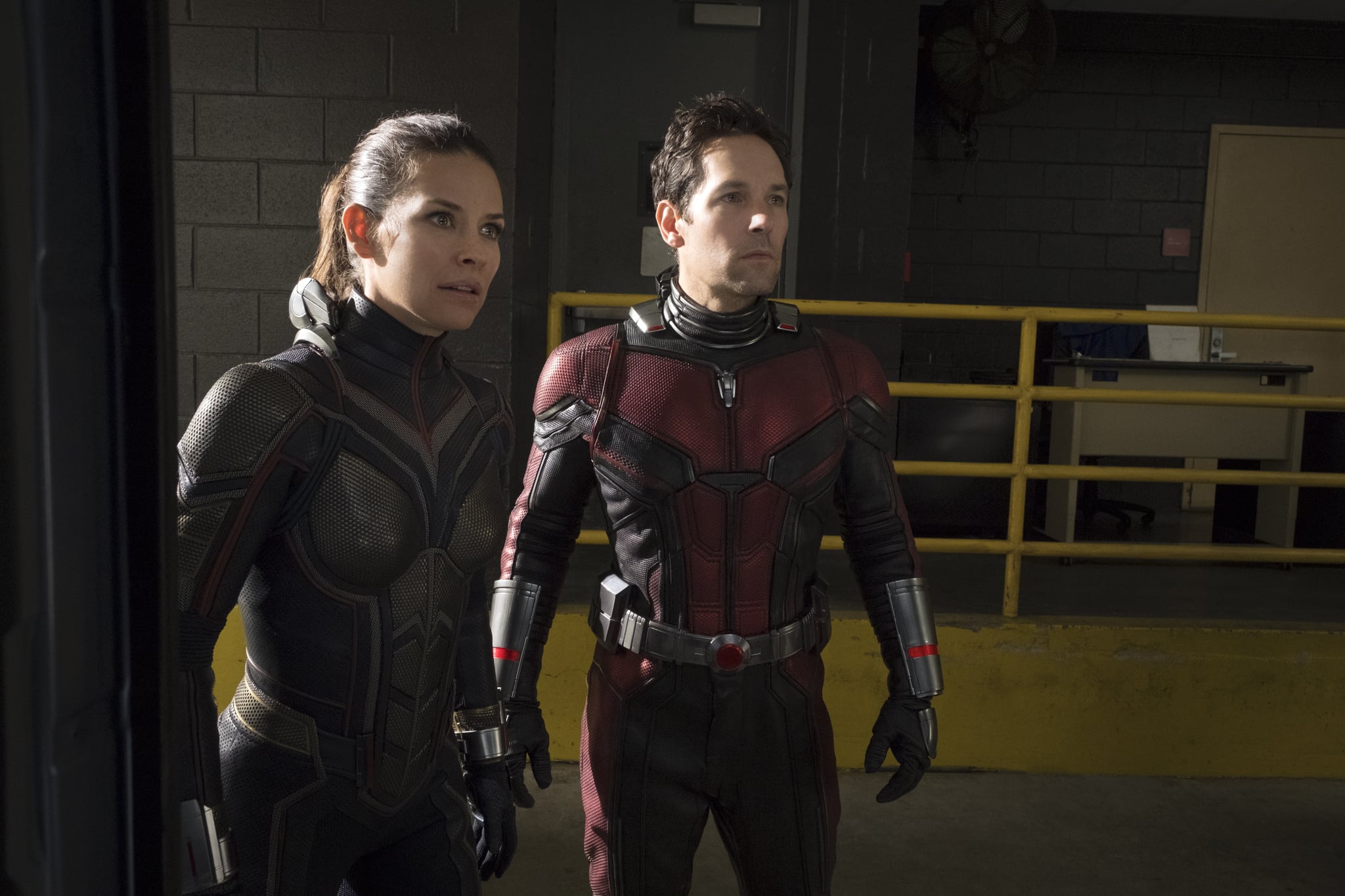 But waiting is easier said than done, right? Well, don't worry, because Marvel has plenty to keep us satisfied through the year — starting in July, when Paul Rudd returns as Scott Lang in Ant-Man and The Wasp. This film is set after the events of Captain America: Civil War but before Infinity War and recounts Scott's struggles to balance his home life as a father with his responsibilities as Ant-Man. Evangeline Lilly returns as Hope van Dyne, and Michelle Pfeiffer joins the cast as Hope's mom and the original Wasp.
However, the biggest event between now and the fourth Avengers film is Captain Marvel, which comes out on March 8, 2019, and stars Brie Larson in her superhero debut. This film will take place in the 1990s and act as Carol Danvers's origin story. With the flash back in time, expect to see Samuel L. Jackson return as Nick Fury and Clark Gregg as Agent Phil Coulson. Then our beloved Avengers return to the screen two months later to conclude Phase 3 of the Marvel Cinematic Universe.
Source: Read Full Article