With a net worth of over $3 billion, President Trump is sitting pretty in his Oval Office. Thanks to all of that wealth, it probably goes without saying that his offspring and wife, Melania, are sitting darn pretty too.
So what do they do with all of that money? They certainly are not pinching any pennies when they get a little free time. These are the expensive ways Donald Trump and his family enjoy downtime. 
1. Barron Trump — the golfer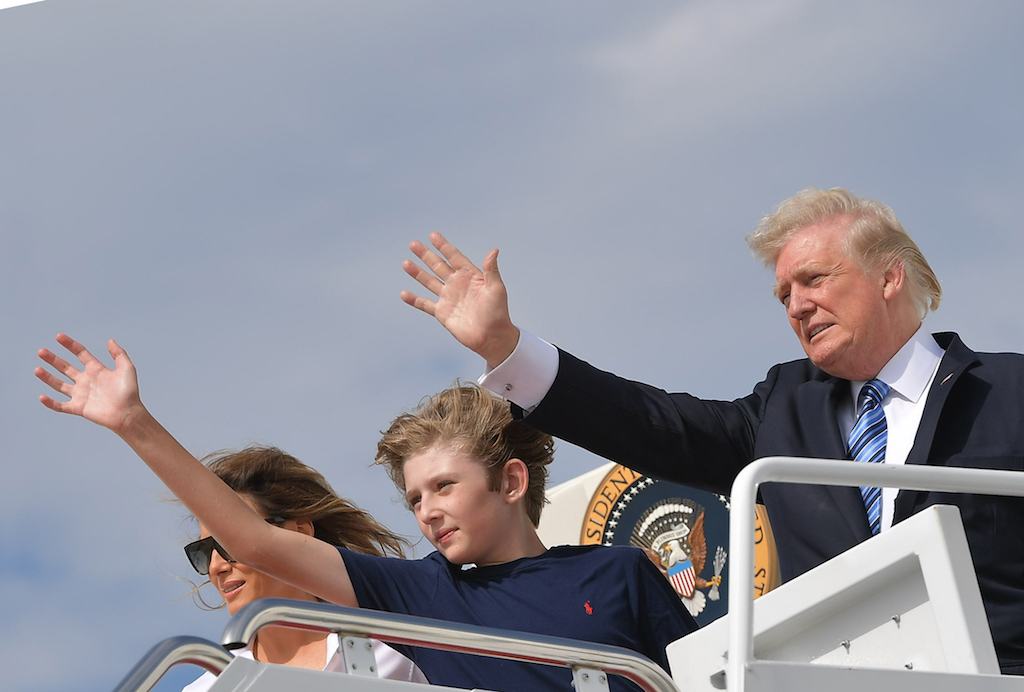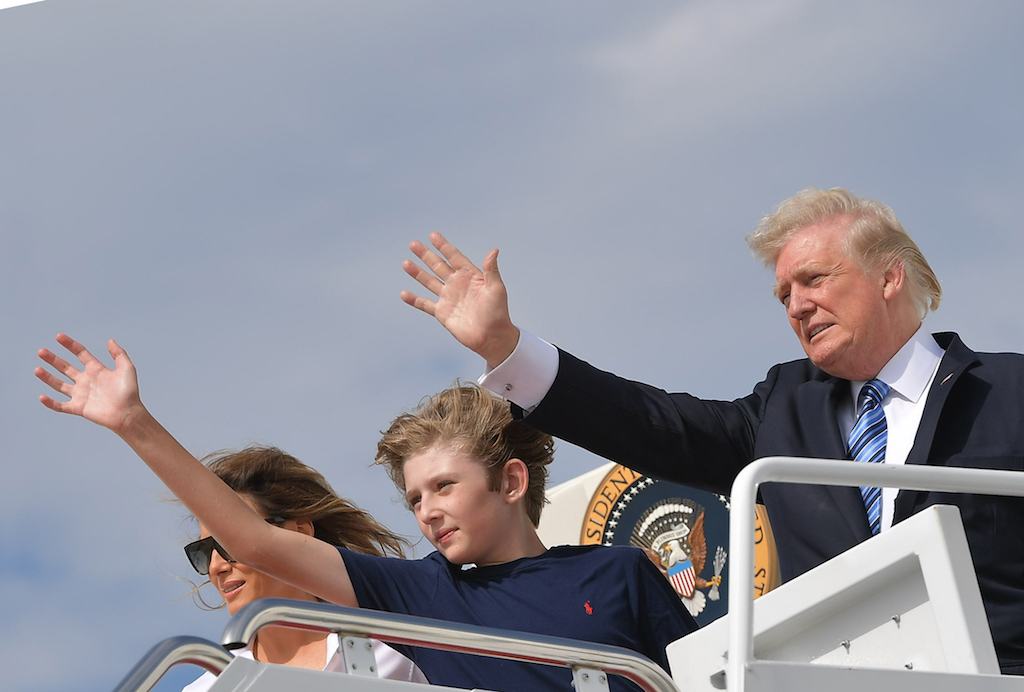 Barron Trump is supposedly most like his father. | Mandel Ngan/AFP/Getty Images
The youngest of the Trump clan, some would say the first son Barron Trump is living the good life. When he isn't rubbing his face down with caviar infused skin products or relaxing on his private flat in the Trump Tower, chances are he's honing his golf swing. The kiddo is rumored to be more like his father than anyone else in the brood.
Next: The second-youngest kid knows how to spend daddy's money. 
2. Tiffany Trump — the luxury globetrotter
Tiffany Trump (with mother Marla Maples) is a jetsetter. | Tiffany Trump via Instagram
If there is someone who knows how to enjoy daddy's money, it's President Trump's youngest daughter, Tiffany Trump. And let's face it, all of that money isn't just going to spend itself. Tiffany's downtime is predominantly spent traveling the globe and open oceans. Some of her more well-known sojourns since her dad took office have been yachting off the coast of Italy, a mid-term Bahamian getaway, and a Euro-trip with her boyfriend.
Next: Here's how the favorite Trump child spends her cash. 
3. Ivanka Trump — the art collector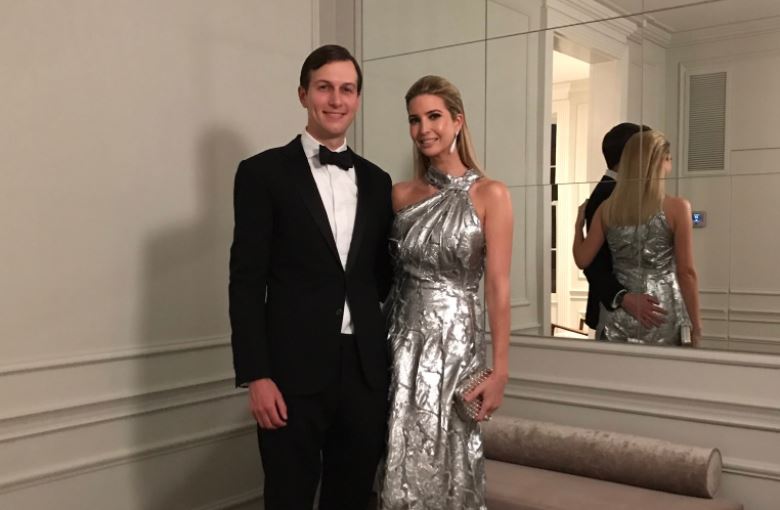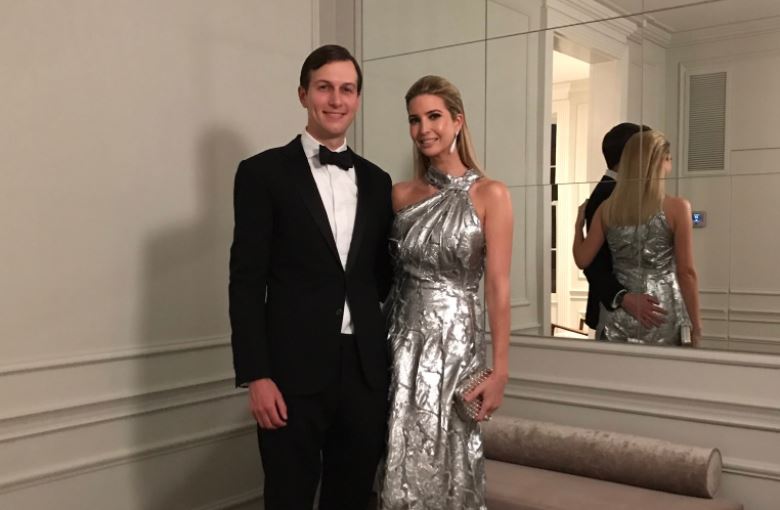 Kushner and Trump have a multimillion-dollar art collection. | Ivanka Trump via Twitter
Fashion designer, White House aide, and arguably Donald Trump's favorite child, Ivanka Trump's success has provided her with some of her very own money to throw around. Some of her favorite pastimes are cooking, practicing yoga, and hitting up SoulCycle classes, but her most spendy hobby is collecting art. Trump is said to have a collection worth $25 million.
Next: Trump Jr.'s hobby is more of a pillage. 
4. Donald Trump Jr. — the big-game hunter
Trump's big game hunting trips have caused controversy. | AJ Joshi via Twitter
Perhaps the most controversial child of the Trump bunch, Donald Trump Jr. has been making waves for years now. His 2001 public drunkenness arrest during Mardi Gras in New Orleans and his 2018 extramarital affair is just the tip of the iceberg. Trump Jr.'s favorite hobby is one of the most expensive — big game hunting. He prides himself on killing elephants, cheetahs, and other endangered species.
Next: Trump Jr.'s brother also throws around big money. 
5. Eric Trump — the other big-game hunter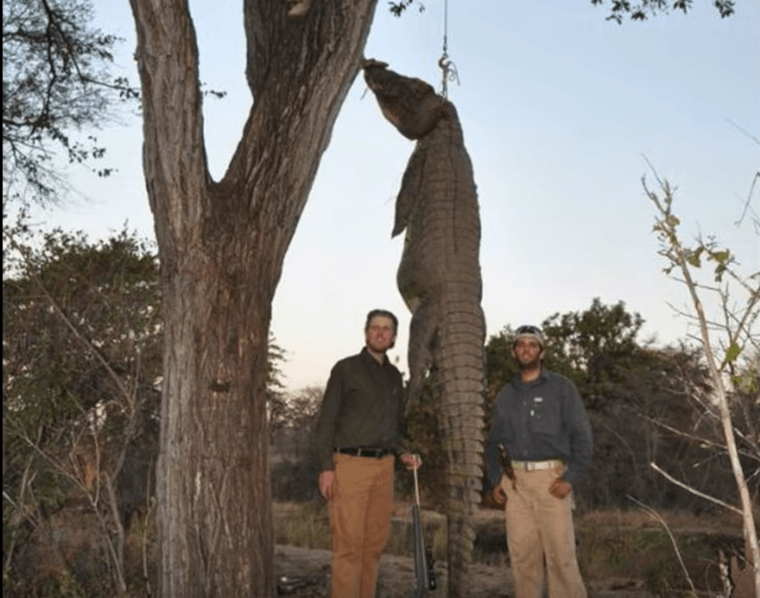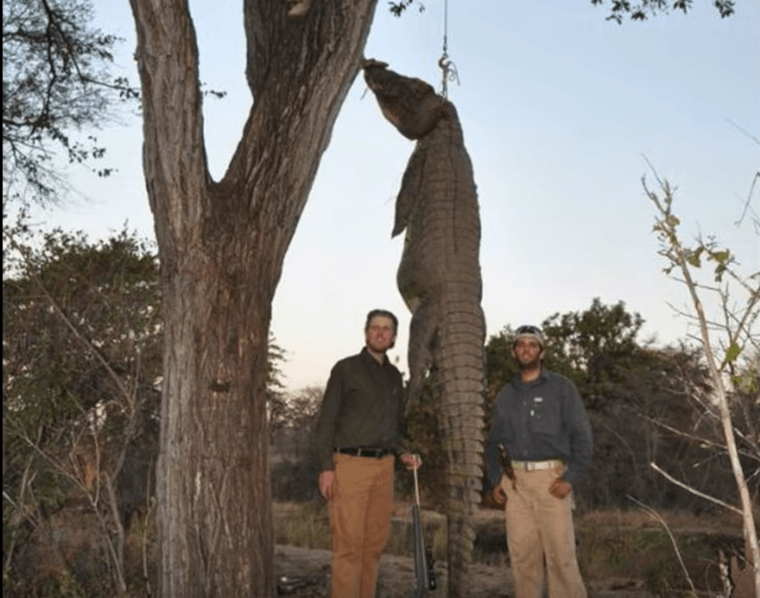 Both elder Trump sons like hunting exotic animals. | YouTube
It's not just Trump Jr. who gets his kicks from killing endangered species. His brother Eric Trump does too (go figure). The brothers have conjured up so much controversy around their big game kills that Jim Carrey has used it as inspiration for his artwork. These big-game hunting trips cost hundreds of thousands of dollars, and the Trump brothers do not bat an eye at the price tags.
Next: The first lady knows how to spend some cash. 
6. Melania Trump — the high-end shopper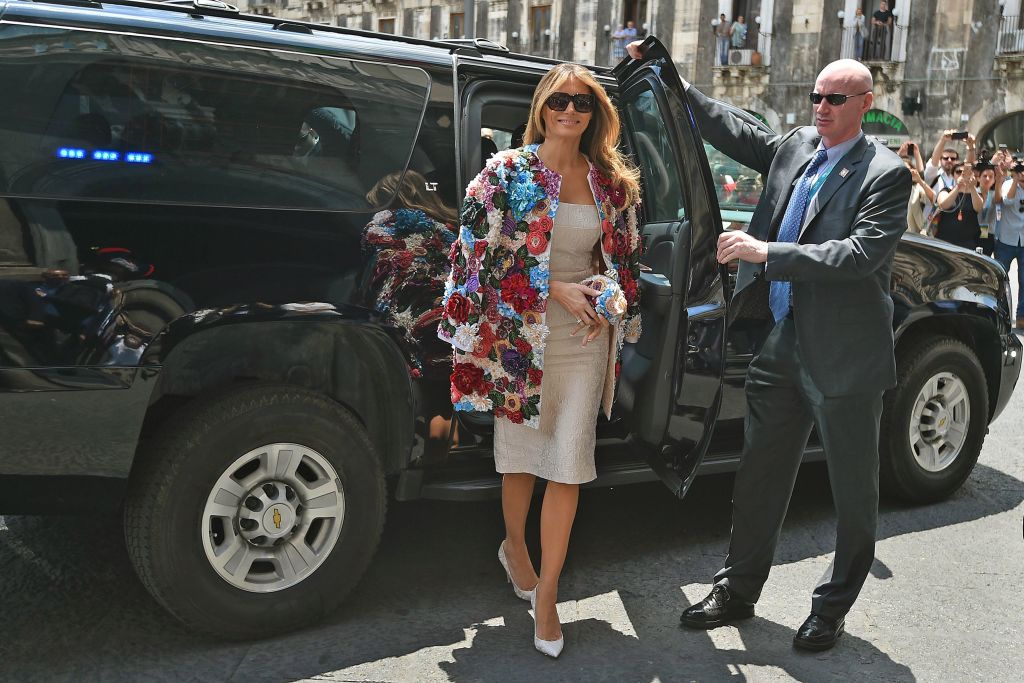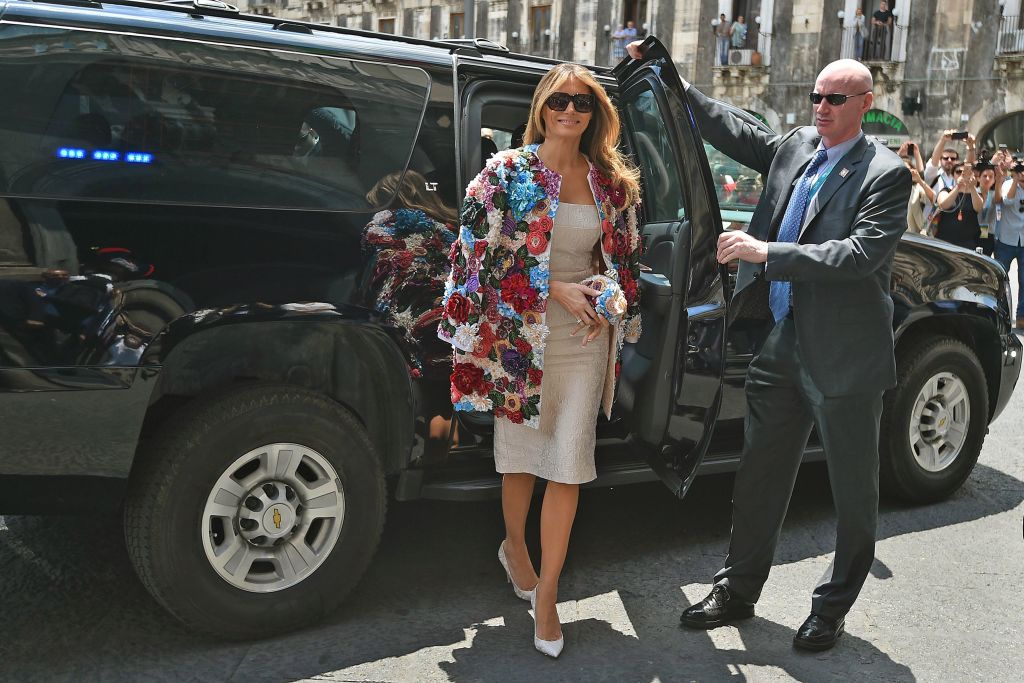 Her jacket cost $52,000. | Giovanni Isolino/AFP/Getty Images
Believe it or not, there is much more to Melania Trump than meets the eye. Her approval rating is better than her husbands, and while she tends to keep quiet, Trump actually speaks multiple languages. When it comes to downtime, she enjoys high-end clothing. She made waves when the public found out that she spent almost $52,000 on a floral Dolce & Gabbana jacket.
Next: Here's how the president likes to unwind.
7. President Donald Trump — the big spender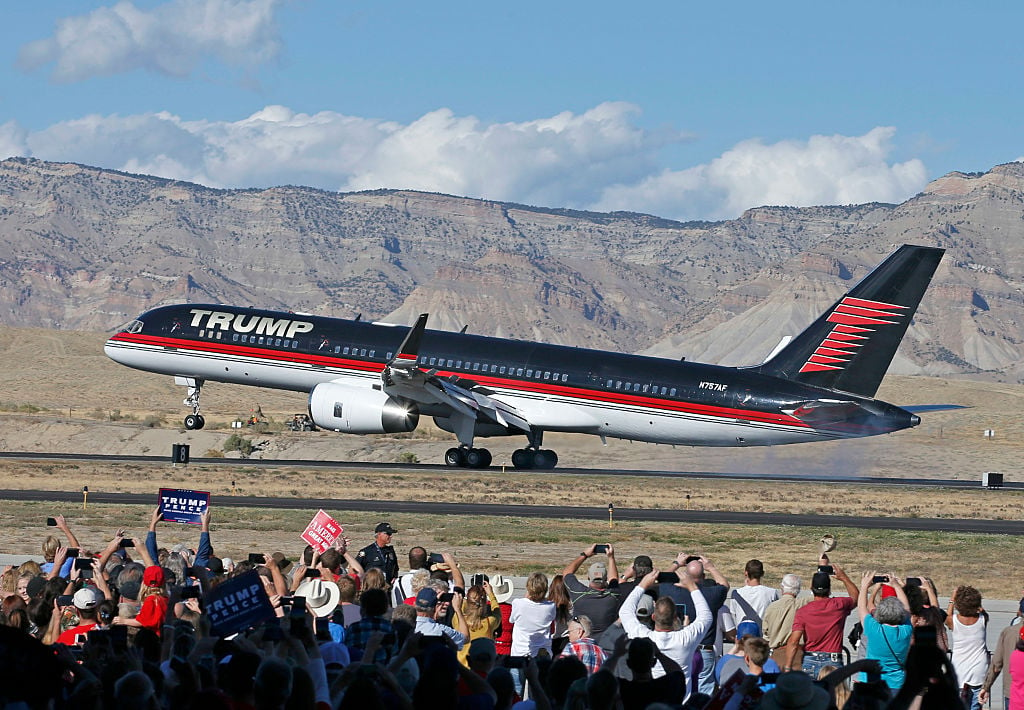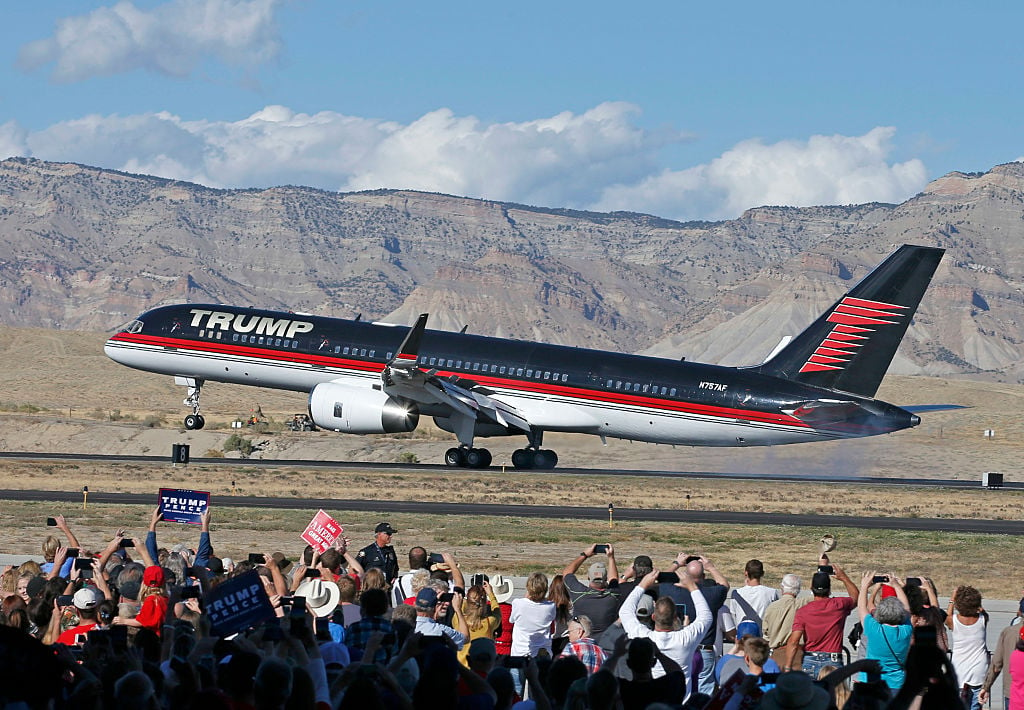 A regular old private plane wasn't good enough for Donald. | George Frey/Getty Images
While it remains questionable how much time President Trump really spends doing White House business, one thing is certain — he knows how to spend some cash. Trump is a golfer, sure, but the real money is spent on his toys. His Boeing 757 is outfitted with 24-karat seat buckles, his extensive car collection includes $500,000 Phantom, and his $7 million helicopter had a $750,000 renovation.
Next: But what about his ex-wife Ivana? 
8. Ivana Trump — the alimony spender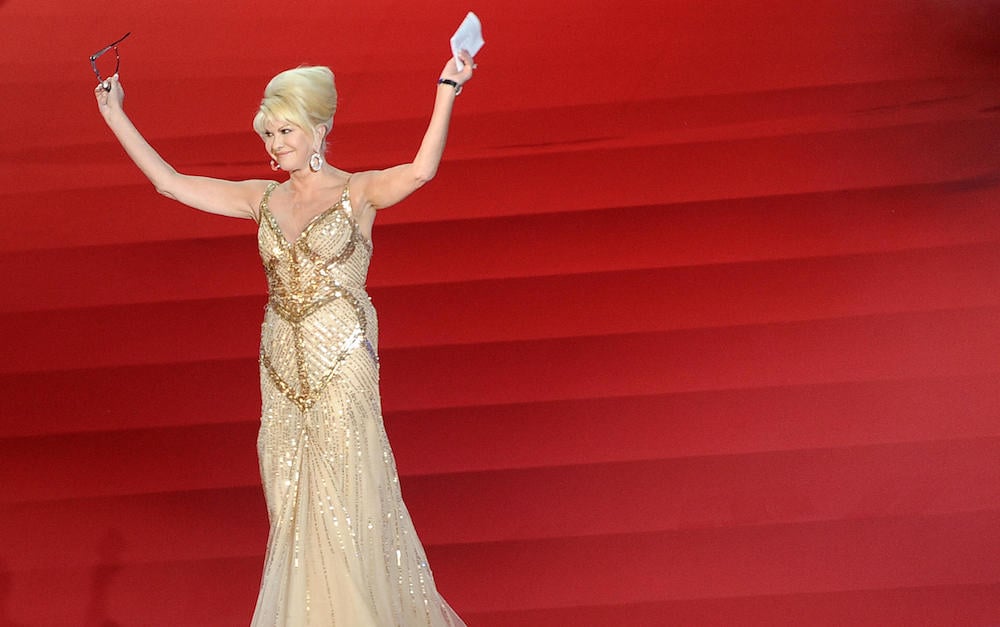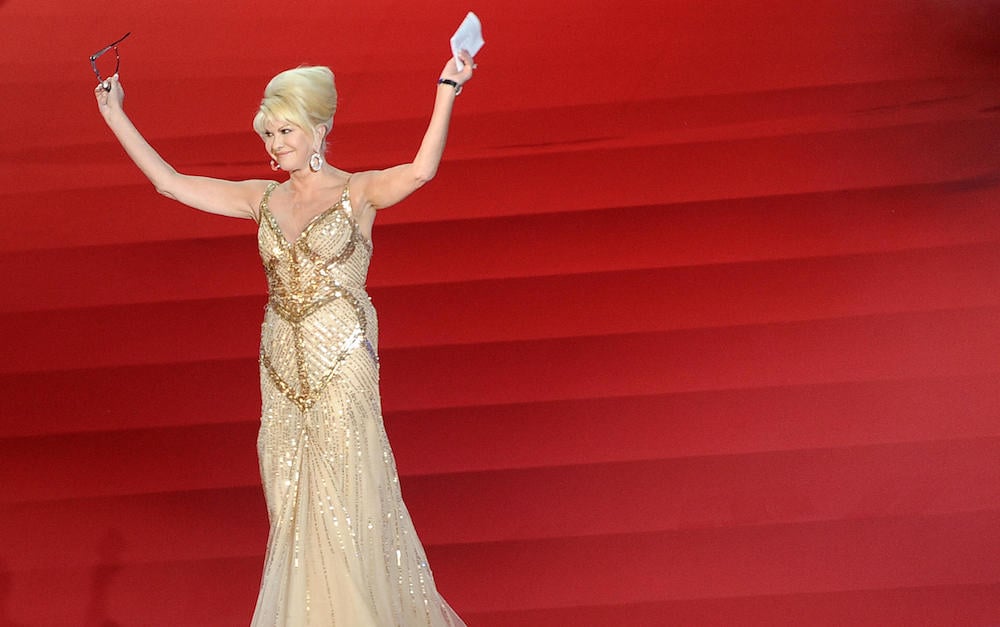 Ivana Trump receives $350,000 a year in alimony. | Joe Klamar/AFP/Getty Images
President Trump's first ex-wife, Ivana Trump, receives $350,000 in alimony every year, not to mention the multi-million dollar divorce settlement she received in the early '90s. It's estimated that her net worth is $60 million. Surprisingly, Trump remains close to Donald, allegedly speaking to him nearly every week. All in all, Trump enjoys spending her time and money doing whatever the heck she wants — travel, shopping, and a lavish lifestyle.
Source: Read Full Article