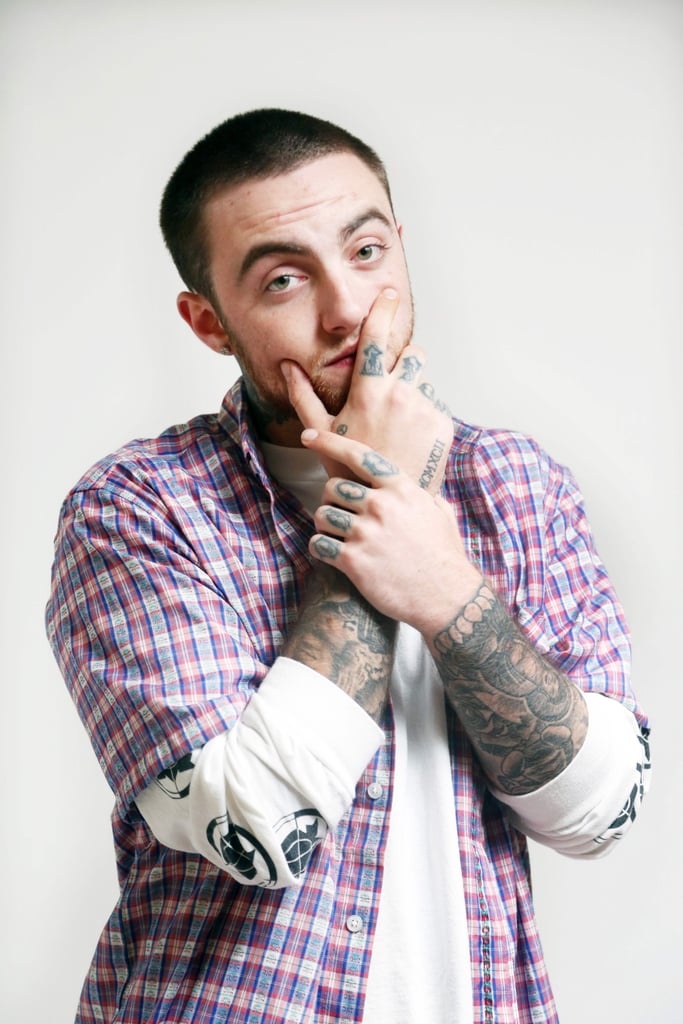 Fans React to Mac Miller's First-Ever Grammy Nomination 3 Months After His Death

Three months after rapper Mac Miller died at the age of 26 due to an accidental overdose, the musician has received his first-ever Grammy nomination. The list of 2019's nominees was revealed on Dec. 7, and Miller's latest LP, Swimming, was listed as a contender for the best rap album category. The LP dropped in August, hitting No. 1 on Apple's music chart and climbing the ranks on the Billboard 200 chart a month after its release. Swimming will be up against Cardi B's Invasion of Privacy, Nipsey Hussle's Victory Lap, Pusha T's Daytona, and Travis Scott's Astroworld.
Miller's fans shared their mixed emotions on Twitter, teetering between both joy and sadness. "Swimming is phenomenal, just wish he was here to see the success of it," one user wrote. "Sleep in Peace." Another user echoed the same sentiment, writing, "Mac Miller has been nominated for a Grammy, and I don't know whether to cry or smile." Keep reading to see more emotional reactions to the late rapper's posthumous Grammy nomination.
Source: Read Full Article