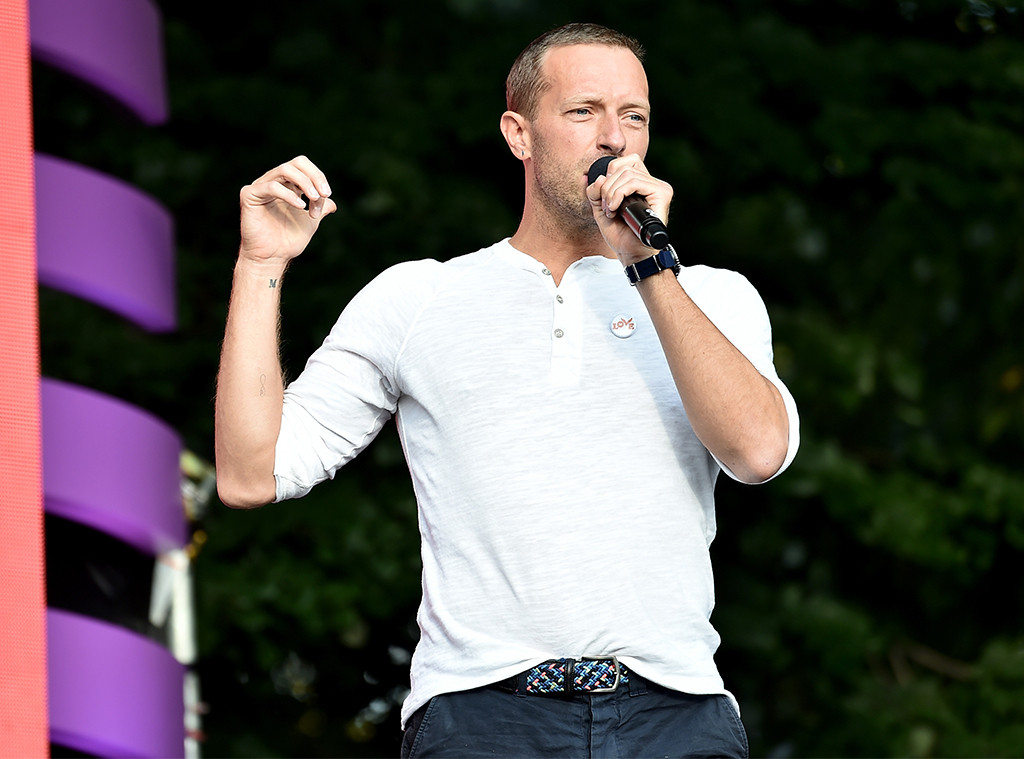 Theo Wargo/Getty Images for Global Citizen
Chris Martin tried to calm the crowd on Saturday night at the Global Citizen Festival in New York City after panic ensued due to a fence barrier collapse.
Not long after Cardi B and before Janet Jackson's performance at the concert, a fence barrier collapsed. "It's chaos," an eyewitness told E! News. The Coldplay singer attempted to reassure the emotional crowd bu explaining what transpired. "What happened is a barrier fell down," he said. "Of course it caused people to frightened, but nobody is trying to hurt anybody."
Martin then called up NYPD Assistant Chief Kathleen O'Reilly to confirm. O'Reilly said, "Everyone relax, calm down. It was a barrier collapse. There were no shots fired."
When the "Fix You" singer got the microphone back, he tried lightening the mood a bit. He said, "If you want to come back and you're not too frightened by Hugh Jackman's huge muscles and you wanna come back, this is the time. Slowly, gently, kindly to each other."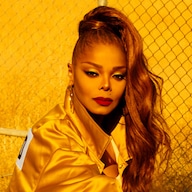 Read
Janet Jackson, Cardi B, Shawn Mendes and More to Perform at 2018 Global Citizen Festival
Andrew Kirk, the Global Director, Public Relations, Corporate Communications and Scripting for Global Citizens told E! News, "We did have a minor incident. A barrier collapsed and it made a noise…Police say no cause for alarm."
NYPD tweeted about the incident and confirmed Chief O'Reilly's news. "There were NO SHOTS FIRED at #GlobalCitizenFestival. The sound was a fallen barrier," the department wrote.
NYPD's counterterrorism Twitter account said the same message and encouraged everyone to "remain calm." Allen Devlin shared a video on Twitter of fans running in all directions at the peak of panic. He tweeted, "Chaos breaks out at Global Citizen Festival in Central Park in NYC. People sprint for Exits."
Since the fence collapse, police started letting attendees back into Central Park. Performances continued throughout the night as well, including sets by Janet Jackson and the headliner, The Weeknd.
Fifty Shades Freed star Dakota Johnson gave a speech before The Weeknd's show and gave away her phone number in the hopes of receiving messages from sexual assault survivors and sharing those with the world to get their stories heard.
NYPD confirmed the festival would continue that night. They tweeted, "The show must go on! @GlblCtzn is continuing. Rest assured our NYPD officers are out here protecting you."
The noise and type of event most likely reminded many people of the Las Vegas shooting that happened almost a year ago to the day during Jason Aldeans performance at the Route 91 Harvest Festival.
E! News will continue to update this post.
(This article was originally published on Sept. 29 at 5:25 p.m.)
Source: Read Full Article