From Business Trips To Family Vacays: 30 Must-Have Travel Apps For Every Jetsetter
Traveling can be tough because you need to plan everything from flights to accommodation and things to do. The scariest thing is being in an international country and feeling lost as you don't know where to go, what to do or the cultural aspects. Luckily, in the modern age, there are apps for every occasion including travel apps which are essential for every vacationer. Surprisingly, there are even apps for business trips which is a must have because these trips often don't involve much planning. A virtual wardrobe app is essential as it'll make your luggage a lot lighter, and you'll be more organized.
Backpacking is very popular especially when you're a millennial as you're young and exploring foreign countries is an item on the bucket list. Many backpackers travel solo, so apps are ideal to make your trip more comfortable. Some apps can help with accommodation, currency, and social media. Apps like Twitter and Skype are essential to keep in touch with family and friends, but also if you need to contact businesses if troubles occur. Family trips can be stressful because adults need to organize everything. Thankfully, there are apps which are perfect for planning and keeping the children entertained. Travel has become simple because of apps, and there's one to suit everyone's needs.
Click the button below to start this article in quick view
30

XE Currency To Help Convert Money Correctly
International travel can be tricky especially money since every country has a different currency. Conversion rates can be challenging to work out manually, but luckily there's an app called XE Currency which avoids mistakes. Travellers can use it to make sure they don't get overcharged, and it does have the latest exchange rates for every country which make conversion easier. The best thing about the app is you don't need an Internet connection to use it which can help if the place doesn't have free Wi-Fi.
29

Yelp For The Foodies
This app can be used for every traveler because it's all to do with food. Usually, when you travel, you prefer eating out because cooking your meals is too much of a mission. Random walk-ins at restaurants can be fun, but if you want to have some plan, a food app is necessary. Yelp has reviews of restaurants which can help you decide on the best place to eat. You can also scour for the best deals and book a table on the app.
28

Cheap Accommodation Apps
Backpackers mainly stay at hostels because it's cheap which is a must if you're traveling around and not just in one place. There's an app called Hostelworld where backpackers can use it at every destination and quickly book their next stay once logged in. It only takes minutes to get a room which is perfect if there's a change of plans and trying to figure something out. The app also has reviews that are useful as it indicates the best places.
27

Organization Is Key
Let's face it if you want the vacation to go without a hitch you need a plan. Family holidays can be a nightmare especially if you have children as you need to make sure they're all sorted. Thankfully there's an app called Packing Pro, and its features include a pre-departure plan tool, packing lists, and reminder tools. The packing lists are essential as you can make one for each family member and develop a specific agenda for each activity like camping.
26

Itinerary Needs
Business trips can either be long or short depending on the company and since it's mainly all work and no leisure you wouldn't need any fun apps. The TripIt app is perfect for any business person as it's simple and it focuses on everything to do with an itinerary. All you need to do is forward reservation confirmations from email and TripIt will build an agenda for you. It's also available offline and accessible on any device, and with one touch you'll have all the information.
25

Do-It-Yourself Tour
Nowadays, travellers can use audio tour apps at tourist attractions instead of doing a tour with a guide. Audio tours are accessible as it's similar to tour guides and with the audio, you can go at your own pace instead of having a strict schedule. There are many audio tour apps for each occasion such as museums, sites, or touring cities. There's an app called My Tours which you can use at museums, walk tours, and hiking trails. It has maps of locations, GPS alerts, and different languages.
24

Keep Track Of Your Spending
Travellers can fall into the trap of overspending which will throw the budget out of whack. Luckily there are apps for tourists to track their spending and ensure the budget remains the same. The app, Trail Wallet, is perfect for every type of traveler as it organizes all your expenses. It has a daily budget feature which shows how much you've spent. Lodge your receipts, and it'll keep track of your daily spending. It's quick and easy, and it'll give you detailed summaries.
Featured Today
10 Wireless Tech Accessories That Make Our Lives Easier (10 That Are Pointless)

12 Apps That We Love That Are Free (12 That Are Worth Paying For)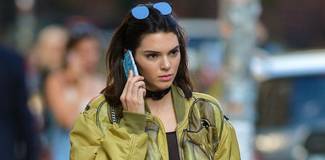 25 Essential Things We're Surprised We Can Do With An iPhone

23

Get The Deals
We all want a good bargain, and it can sometimes be hard to keep an eye on, especially flights. Every traveler should download Hopper as it tells you the best times to buy. The app which is free tracks your route and will give you the lowest prices. Usually, flights are cheaper on specific days, and Hopper will provide an alert immediately. It's better having an alert app because you won't need to wait and search the Internet endlessly for deals.
22

Translation Help
Language apps will be convenient on business trips particularly at meetings where the host country has a different language. The free app, Google Translate, will translate whatever you've written into 100 different dialects. It'll even let you hear the pronunciation, and translate phrases, and websites. You can also save the translations which will come in handy when you need to use it again. Tourists have language barriers when ordering food or asking for directions, but with the app, it'll be effortless.
21

Make A Note Of Your Memories
Travelers will most likely share everything about their trip by posting pictures on their social media accounts. If you want a more written statement of your journey, a diary app is ideal. The best app you could use for memories is Travel Diaries as you can store written accounts and snapshots on your computer or iPad. You can also share your holiday diary entries with family and print and bound the entries into a hardcover book format.
20

Keep In Touch
It's hard to keep in touch with family members or friends while traveling because of roaming issues. The only real way to stay in contact is with social media but if you want to call it can be very pricey. Download the Skype app on your phone and phone friends or family to let them know how your trip is going. Another benefit is if you're in trouble and need to make an international call to your bank it'll be more straightforward and cheaper to phone with Skype.
19

Professional Looking Images For Social Media
Images are one of the essential things on your trip as it's a snapshot of everything you did from touring to eating and endless selfies at the poolside. You can enhance images and make them look more professional with the VSCO app, known as one of the best photo editing sites. It has many filters which are perfect for landscape pictures, and you can share the edited images on social media. VSCO does free preset filter packs from time to time if you don't want to purchase any.
18

Know How To Get There
When you're in a new country, it can be daunting as you don't know where everything is but luckily, there are apps to help us out. The app, Rome2Rio will tell you exactly where to go and the different transport you can take. Backpackers will want this app as it gives you detailed information about the price and duration of the journey. It tells you how to get to any city, landmark or specific address in the world and it's easy to use.
17

Get Advice On Where To Go
There are so many must-see destinations that it can be hard choosing where to go. Many apps only cater to getting a good flight or accommodation deals, but the Hitlist app does so much more. It still gives you the best flight deals, but it also provides advice on themed holidays which will suit your preference. The handy app also lets you know where your friends have lived or traveled, which can be useful for travel advice or a place to stay.
16

Travel Games
Children can quickly get bored on family vacations and games are essential to keep the boredom away. The best app for a long car trip is Travel Bingo as it's similar to the famous road trip game I Spy. You can download Travel Bingo on your phone, and the app will generate a card that features anything to do with car travel. You mark each item you see and the first with a line wins. The kids will love it as it gives them something to do.
15

Choose A Virtual Wardrobe
Business trips can be tedious especially if you've to travel on a regular basis. Packing can become a chore but there's an app called DUFL and it allows you to pack your suitcase virtually. The company will wash, organize, and store your suitcase with the clothes you usually travel with and have it ready for the next trip. Let the app know about you travel details and when you arrive, your suitcase of clothes will be waiting in your room.
14

Plan Your Roadtrip
Backpackers are always on the move and traveling from one destination to the next. If you want a plan but don't know what to do the app, Roadtrippers is perfect as it'll give you information about what you could do along the way. Type in your location, destination, dates of travel and interests and the app will find attractions, activities, restaurants, amusement parks, and even campsites. If you add something else, Roadtrippers will redraw your route, so you don't get lost.
13

Go On The Beaten Path
A lot of tourists don't venture far and stay on the same route because they don't know any of the local spots. Some apps can help such as the Townske app as it'll take you off the beaten path and it has 3,000 recommendations. Plus there are photographs of over 300 cities. Bloggers and Instagramers will give their opinions on what you can do. Yes, there's no information from tour guides, but people who write for these platforms are generally full-time travellers.
12

Sit Back And Relax
Traveling long distance by car can be hard especially when you have crying or bored children. Rest stops are essential to keep the parents sane, and it's a chance to rest up before continuing. There's an app called USA Rest Stops which lets you search across America with a state or highway number for rest areas and amenities.  It's perfect as you won't get lost and you'll be able to find the best spot without looking at a map.
11

Book A Hotel Room
Many business people or tourists don't wish to rough it out like the millennials at backpacker lodges or hostels, so a hotel room is a must. There's an app called HotelTonight, and it can make your life easier especially if you're stuck because of a canceled flight or you arrive late at your next destination. The app states you can book a room in about ten seconds and it'll give you information about the hotels near you. The problem is you can only book seven days in advance.
10

Helpful Airport Directions
Before getting to any destination, you've to spend some time at airports and on planes. Sometimes, long layovers happen, and if you don't know where you are going, you could get lost. There's an app called Kayak, and it's handy as it has all the airport information you need such as directions. The directions even have the duration of getting there. It's only available for 32 major airports in America. Kayak is also helpful as you can research travel and keep track of your flight itinerary.
9

Keep Connected
Travellers rely on Wi-Fi to stay connected notably while traveling because roaming and phone credit can be expensive overseas. It can be challenging to find areas that have free Wi-Fi, and if you want to stay connected with family and friends, you'll want this service to save money. The app WiFi Map locates free hotspots for you, and it lets users get involved as they can state new hotspots, rate the best connection and list passwords. The app reveals more than 100,000,000 Wi-Fi hotspots across the world.
8

Camping Advice
The majority of family vacations consist of camping since it's fun, simple, and it's a bonding experience for the whole family. The app, Oh, Ranger! Parkfinder is essential for family camping trips as it gives you all the information you'll need with the databases of parks and public lands. Choose your favorite activities like swimming or fishing and facilities and the app will give you detailed search options for locations. It's useful for planning and making sure everyone's on board before starting the vacation.
7

Go Old School
Before the Internet, holidayers would send postcards about their adventures back home, but nowadays, everyone keeps in touch via social media. If you feel like going old school on your next vacation, there's an app called Postagram, and users can create virtual postcards. It's simple as all you need to do is take a picture, write a personal message and choose a recipient. Postagram will design and print it and send it to your contact. It's unique, and you get to select the images you want to send.
6

 Getting around
A lot of people use Uber in their daily lives, but the car service is also beneficial while traveling from point A to B during your holiday. It's so easy as users only need to download the Uber app and instead of going by taxi order an Uber. Say where you want to go, and it'll show you whose in the area. It only takes a few minutes to get someone, and it's a lot cheaper than taxis. It's perfect for every traveler, and you get to chat with someone who's from a different country.
5

Meet New People
Many tourists opt for hotels during vacations, but there are other options which don't include hostels. Airbnb has become very popular, and it's a cheaper and better experience. Download the Airbnb app, and you can have access to a variety of homes anywhere around the world. It's flexible as you can sometimes choose your own dates. The unique thing is you'll get a full on experience as you're staying with a local who can become your friend and teach you things about the foreign country.
4

Know Your Gates
If you're going by flight, airports are the first stop, and it's mostly the most stressful because there are so many things you need to do like checking in, getting to your gates on time and making sure you're at the right place. The GateGuru app gives you detailed information about which gate you need to go to and the duration. It features maps of thousands of airports worldwide, and it also includes the distance between gates and baggage claims.
3

Never Get Lost
Google maps are one of the handiest navigation apps as it makes sure you don't get lost. The virtual map gives you a specific route to follow, the time the trip will last and the fastest way. It gives you the transport options as well such as walking, car, bus, tram, or train. If you're exploring the city, Google maps will have information about upcoming buses and which stop to use. It's mainly ideal for family vacations as it can give you specific routes to take.
2

Get Reviews For Everything
Many people rely on reviews for an assortment of things and they become useful during a holiday. TripAdvisor is the go-to app as it has surveys on everything from restaurants, hotels, and tourist attractions. There's also photo's to make the decisions easier. A lot of travellers have a plan before leaving on their trip, and reviews can be beneficial for figuring out where to stay or eat. TripAdvisor has advice for nearly every place worldwide, and you can add input after going somewhere.
1

Help For A Roadtrip
Thankfully, there are apps to make car trips a little easier as when you travel by car you need to make some stops which include refuelling gas, stretching your legs, and having a meal. With the iExit app, you'll know everything that's near highway exits such as gas stations, ATMs, and restaurants. If you have favorites, you can let the app know, and it'll alert you if one is near. iExit also gives you the direction and the miles of the place.
References: Wanderlust.co.uk, Adventurefittravel.com, Travel and leisure.com, Indietraveller.co, Traveller.com.au, Businessinsider.com.au, Money.us news.com,
Source: Read Full Article