While The Bachelorette probably would have liked the finale to be all about how Becca Kufrin found "her person," fans at home were desperate to see the show address the social media actions of her fiancé Garrett Yrigoyen. His response to this controversy wasn't t in the finale, but Garrett from The Bachelorette spoke about his Instagram likes more directly in an interview with Variety the day after the Bachelorette finale.
Before the premiere of Becca's Bachelorette season, offensive Instagram posts that Garrett reportedly liked were made public. These were memes mocking transgender people, immigrants, women with liberal views, Colin Kaepernick, and a Parkland student — many containing online rhetoric typically associated with a conservative media agenda. Shortly after his likes became news, Garrett admitted that he had liked those posts and apologized to anyone he offended. He also noted in a post on his newly created Instagram page, "My Instagram 'likes' were not a true reflection of me and my morals."
During the "After The Final Rose" special, Garrett offered another apology, saying he didn't realize that the content he liked on Instagram would be hurtful to some. Yet, he didn't go into detail about the politics behind the social media posts that he previously supported.
Many of the posts in question came from the account of the right-wing apparel company Merica Supply Co. And beyond the cruel tone in the posts, the content that Garrett liked was in stark contrast to the beliefs that Becca has shared on her own social media account (who has a photo of former Vice President Joe Biden on her Twitter account). All of this combined had many Bachelorette fans confused when Becca chose Garrett in the end. What did she know about his political beliefs when he got down on one knee? And what exactly does he believe anyways?
In his interview with Variety, Garrett more fully explained his political beliefs and his responses may give some Bachelorette fans the answers they've been looking for. Garrett explained:
Becca interjected that she helped Garrett "see all sides." Variety asked Garrett to clarify again that he did not believe the messages that were in the posts that he liked. "No, I did not," Garrett said. "I didn't believe the messages I was liking. Like I said, I was just scrolling through and double tapping."
The publication followed up specifically on if Garrett believes that David Hogg is a crisis actor. The Parkland shooting survivor became an activist for gun reform after the school shooting occurred at his Florida high school. Garrett liked a meme from the Instagram account the4thamerican that incorrectly stated Hogg was a crisis actor. "No, I don't believe that David Hogg is a crisis actor," Garrett told Variety. "That was another thing I had to educate myself on, and [Becca] helped me do that. I initially didn't even know what a crisis actor was, so that's a part of me growing and just being more educated in what I'm actually supporting and liking."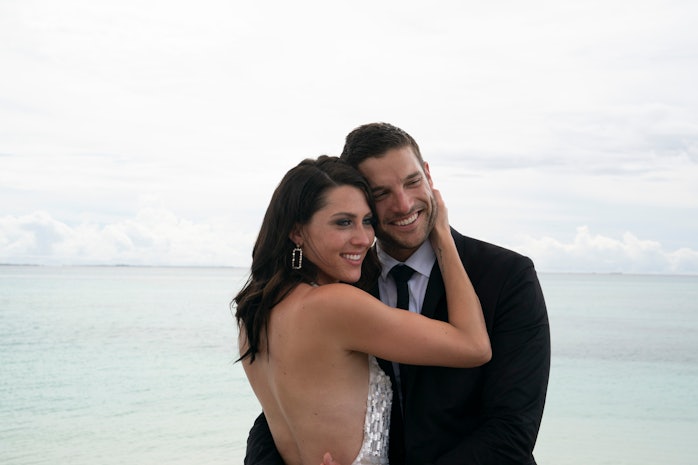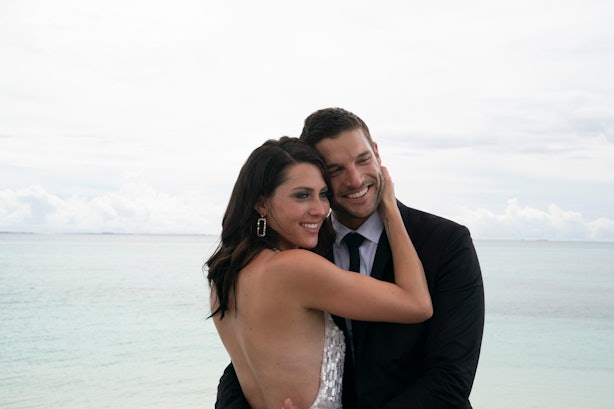 It's unclear, exactly, why Garrett wouldn't read the posts he was liking on Instagram, or what he thought those posts were implying in the first place. What is clear is that the world outside of the reality TV franchise won't be satisfied until they understand the full scope of Garrett's intentions. This interview with Variety was certainly a step in the right direction when it comes to transparency for this couple, and hopefully the two will continue to take on tough questions as they also enjoy their newly-engaged bliss.
Source: Read Full Article