Fans haven't seen Dr. Nicole Herman since Season 11, but Deadline just announced that Geena Davis is returning to Grey's Anatomy — and her reprisal in the role of Dr. Herman marks yet another twist for the show's ever-changing cast of characters. The news about Davis' return also sparked a theory that Dr. Herman's Season 14 appearance could potentially be linked to the upcoming departure of Arizona Robbins (played by Jessica Capshaw). When last we left the former Head of Fetal Surgery, she was recovering from the removal of a brain tumor that consequently caused her to go blind.
After Robbins accepted a fetal surgery fellowship spot under Herman, the two forged a sort of friendship — and according to The Hollywood Reporter, the description of Herman's return episode "Cold As Ice" says, "Herman (Davis) pays a visit to Grey Sloan and talks to Arizona (Capshaw) about an exciting opportunity." Hmm, interesting.
Capshaw's departure from Grey's Anatomy was announced back in March, but she won't be the only one leaving at the end of Season 14. Sarah Drew (who plays Dr. April Kepner) will be exiting after the finale as well, which makes the women just two of many, many characters that have left the long-running hospital drama over the years.
According to a very handy pie chart via E!, as of October 2017, a whopping 15 main characters have been axed over the years, but the total number of departures is almost double that number if you account for supporting star exits as well.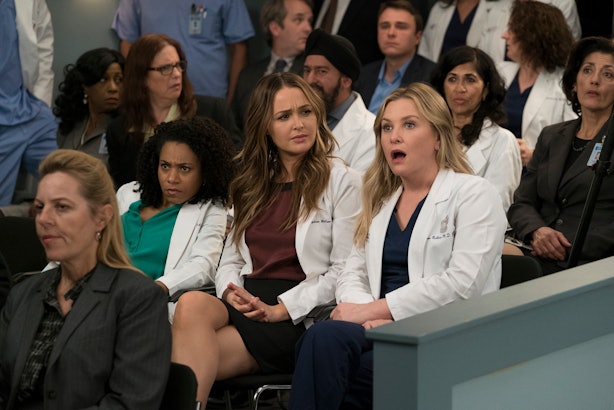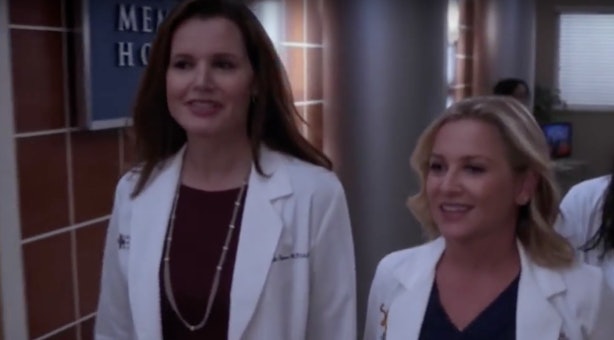 As for Davis' duration on the show, her one-episode arc is the only thing that's been confirmed. It's unclear whether or not the actor has any additional projects in the works — big or small screen — but in recent years, she's been active in eliminating gender inequality in Hollywood through her non-profit, the Geena Davis Institute on Gender in Media.
Davis' Grey's Anatomy episode doesn't air until May 10, so fans will have to wait a while longer before getting to see what kind of plot-twist Dr. Herman's return will bring. There are only a few episode lefts before the end of Season 14, so something big is bound to happen. And for fans already mourning the loss of Capshaw and Drew's characters — well, keep your fingers crossed that they won't get killed off, and maybe they'll get their own returns in a future season.
Source: Read Full Article