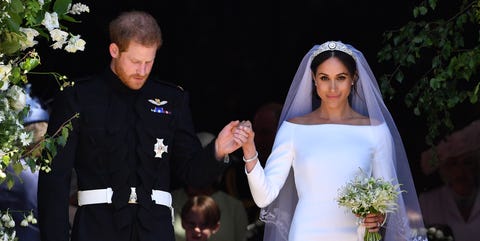 If your life goals include finding a time machine and attending Meghan Markle and Prince Harry's royal wedding just so you can see her stunning dress IRL, good news! Rumors that the dress is going on display turned out to be true, which means you can feast your eyes on Meghan's gown as soon as October. You know, if your hobbies include staring at wedding dresses on mannequins. Which mine obviously do.
The exhibition will include the wedding dress designed by British designer Clare Waight Keller and veil, embroidered with the flora of the 53 countries of the Commonwealth, along with the diamond and platinum bandeau tiara, lent to The Duchess of Sussex by The Queen. pic.twitter.com/ZzUmvrv3xr
According to Kensington Palace, who seem like they know what they're talking about, the exhibition will include Meghan's dress and veil (designed by Clare Waight Keller), as well as the diamond and platinum tiara that was lent to her by The Queen. Also, a replica of Prince Harry's outfit will be there, but clearly NO1CURR.
So, when/where can you see Meghan's dress? It'll be on display at Windsor Castle from October 26, 2018 to January 6, 2019 as part of the exhibition A Royal Wedding: The Duke and Duchess of Sussex. But if you can't make that, you can also see the dress at the Palace of Holyroodhouse in Edinburgh from June 13, 2019 to October 6, 2019. YAY!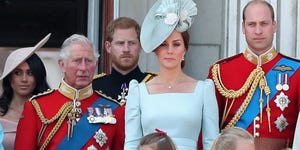 Source: Read Full Article