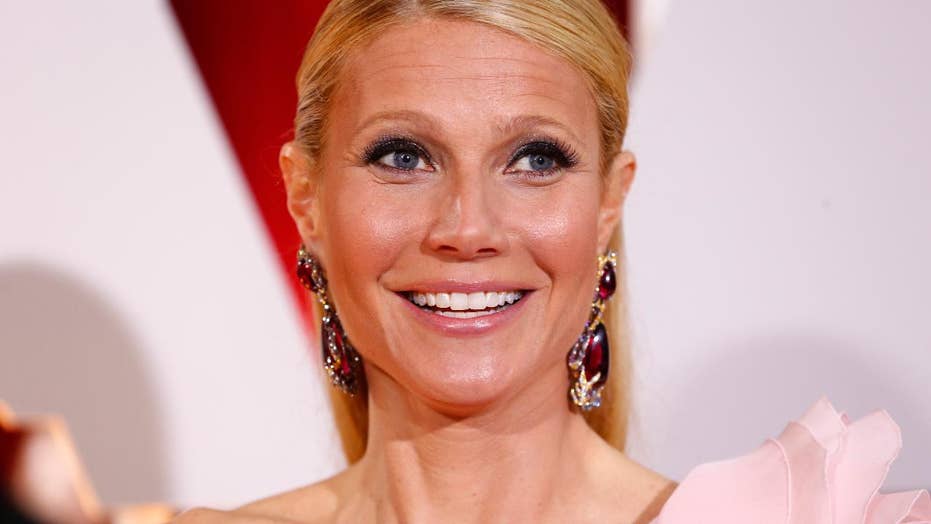 Gwyneth Paltrow's Goop empire is growing
A-lister Gwyneth Paltrow has expanded Goop to a brick-and-mortar store, a magazine and maybe a TV show
Gwyneth's getting meta.
Goop, aka our lady Gwyneth Paltrow, released her holiday gift guides for the skeptical masses ever-anxious to tear apart the woowoo wellness site's annual picks.
A $7,700 Hermès surfboard, 24-karat-gold rolling papers and an entire Spanish village are just a few of the famously infamous lifestyle guru's favorite things.
But, alas, this year, Goop's turned into a sneaky elf, trolling us all with a guide called "Ridiculous But Awesome."
"Be honest: This is why you're here in the first place," the guide says with a self-aware wink.
We feel seen. This is why we're here. And while we're here, here are our favorites among her favorites:
RISQUÉ INSTAGRAM COUPLE SPARK CONTROVERSY FOR 'JOB AS A WOMAN' COMMENT
An arctic bubble
They say we on the coasts live in a bubble — but just wait till you hop in this bad boy. An Icelandic hospitality company has crafted a fully transparent bubble in the snowy wilderness so you can have your own private aurora borealis show. Or maybe it's you who will give the aurora a show in this cozy abode. (Bubble; $515)
A $150,000 selfie
There's no filter like the glow of money. This one affords you the chance to get dolled up in fine couture amid an elaborate backdrop, as Saatchi Art photographer Miss Aniela shoots a private photo sesh in her UK studio. (Saatchi Art; $150,000)
A vanity phone
Speaking of vain. If you're dying to be as famous as Cellino & Barnes, you're gonna need a number they can remember you by. While 888-8888 is obviously taken, the company RingBoost sells vanity phone numbers, so you may be able to score one that matches a catchy jingle. (RingBoost; prices vary)
An entire village in Spain
For the person in your life who has it all, a kingdom. (Lugo, Spain; $172,910)
FOLLOW US ON FACEBOOK FOR MORE FOX LIFESTYLE NEWS
Breakfast with giraffes
Let's face it: Brunch with your short-legged friends is getting old. Head on over to the Langata suburb of Nairobi for this boutique hotel experience at the Giraffe Manor, which advertises breakfast with visitors from the local giraffe squad. (Giraffe Manor; prices vary)
A butter churner
And don't you go disappointing the giraffes with store-bought butter. Churn the goods yourself with this manual butter churner. So quaint. So practical. (Uncommon Goods; $39)
A clip-on bidet
Butt cleanliness is next to godliness. (Tushy; $69)
This story was originally published by the New York Post.
Source: Read Full Article