Twitter says Jazmine Sullivan carried "The Star Spangled Banner," while H.E.R. brought the house down all by herself and Amanda Gorman shone bright once again.
It was an emotional opening to Super Bowl LV, with powerful performances of some of America's most iconic music, a powerful poem by National Youth Poet Laureate Amanda Gorman — and Eric Church was there to sing backup.
While this year's performance of the national anthem was technically a duet, Eric Church was definitely in the second position behind Jazmine Sullivan. She sang the hell out of the song, while he tepidly helped hold it down (way) behind her.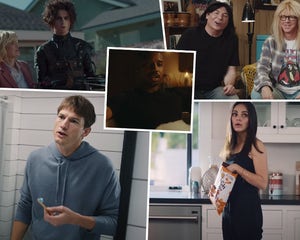 Every Must-See Super Bowl LV Commercial — So Far!
The duo were in a tough spot from the jump, though, following H.E.R.'s incredible performance of "America the Beautiful." She brought electric guitar into it a la Jimi Hendrix, accompanied with an incredible vocal performance.
It was an impossible act to follow, because all we could think as Church kicked off the national anthem was how incredible H.E.R. would have slayed the song. She's got the vocal chops, and the guitar would have added a whole new, cool element to it.
Instead, we had Church's sleepy rendition, only salvaged by Sullivan bringing her all to her part, hitting the high notes he didn't even bother to try and making it memorable by the close. Still not quite as good as H.E.R., but she salvaged what could have been a huge disappointment.
Twitter quickly lit up over all three women, sending all three of them into the Top 4 trending topics, only behind the Super Bowl itself. As for Mr. Church, he was nowhere to be found … kind of like in the song itself.
Don't get us wrong, Church has his supporters and they were loving what they saw, but even a lot of them had to admit (or should) that he was overshadowed at every moment by Sullivan's powerhouse performance. She slayed, he played.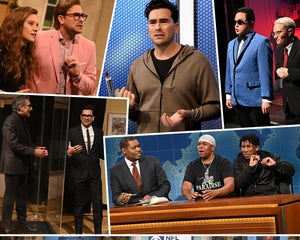 Dan Levy SNL Sketches Ranked: Viral YouTube Twins, White Allies and Message for LGBTQ Youth
Check out their performances and some of the enthusiastic reactions below:
Source: Read Full Article