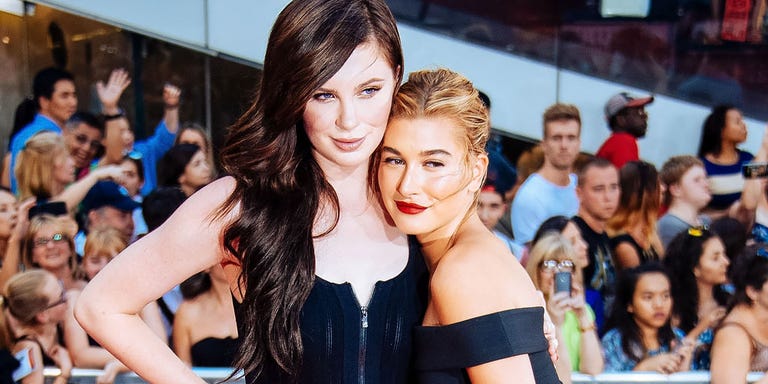 While Hailey Baldwin's dad tweeted then promptly deleted his no-chill congratulations to Hailey and Justin Bieber for their engagement, Hailey's cousin Ireland Baldwin posted her own congratulations and it was clever AF.
Ireland, who is Alec Baldwin's daughter, posted a throwback photo of she and Hailey in a tub when they were little girls and captioned it with Justin's bop "One Less Lonely Girl." She wrote, "There's gunna be one less lonely girl ? … and only one lonely girl left ? my other chicken is soon to be a beautiful bride ♥️. congratulations to the two of you @haileybaldwin @justinbieber"
https://www.instagram.com/p/BlCKucyg9qZ/
By the way, Hailey's sister, Alaia Baldwin, got married last year, so that "only one lonely girl left" part is probs in reference to Ireland herself.
https://www.instagram.com/p/BlCXXhbHDK0/
Meanwhile, this track of "That Should Be Me" is starting to sound a little distorted, almost like it's been played too many times on a loop the past two days. Anyone else hearing the same thing?
Source: Read Full Article