Here's How You Can Watch 'Mamma Mia!' In Movie Theaters On Mother's Day & Sing Your Heart Out
Looking for an activity that will be music to Mom's ears? This Mother's Day, you can dance, jive, and have the time of your life without spending a dime because Universal Pictures has announced there will be free Mamma Mia! sing-along screenings Sunday, May 13, at 25 theater locations across the U.S. and Canada. But you should at least spring for an post-movie brunch for mom anyway.
Guests will be able to request one free admission ticket to the 10:00 a.m. showing of the 2008 original movie on the day of the screening at a participating location. But be sure to get there early because all tickets will be offered on a first come, first served basis and will be distributed only until the theater reaches capacity.
"Since its debut as a smash-hit stage musical and evolution into a beloved feature-film adaptation, Mamma Mia! The Movie has brought joy to worldwide audiences," Universal Pictures President, Distribution, Jim Orr, said in a statement. "As the movie is an unabashed celebration of mothers and daughters, we felt that Mother's Day is the perfect holiday to invite audiences back into the theater to experience the sing-along version and to share exclusive footage of Mamma Mia! Here We Go Again."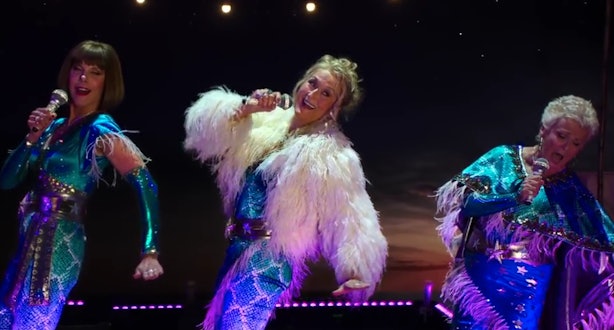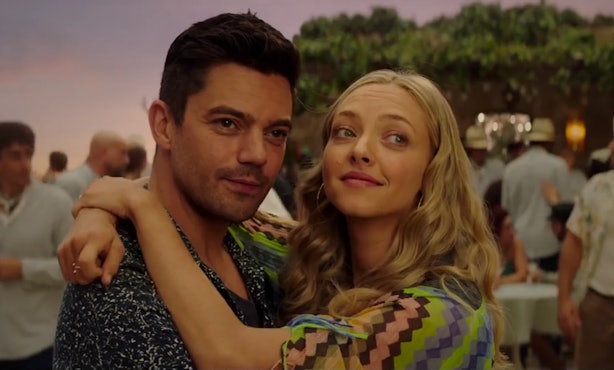 After Universal Pictures released the first trailer for the film, fans were up in arms at the prospect that Streep's character is dead in the upcoming sequel. Although the movie centers on her young life, Donna is referred to largely in the past tense and an expectant Sophie says that she doesn't know how "to do this by myself." Now that the studio has released the final trailer speculation is running as rampant as ever. Watch the final Mamma Mia! Here We Go Again trailer below.
While Seyfried has addressed the furor, she hasn't exactly quelled the rumors. "You do see her … Meryl is very much a part of this movie," she told Entertainment Tonight in March. "No, there are absolutely no flashbacks. No, because all the 'flashbacks' are of Lily [James] playing Donna. So it's a prequel and a sequel, and so you see Meryl is very much a part of it." At least we'll get to see some screentime with the Oscar winner regardless.
The special Mamma Mia! Sing-Along screenings will be held in cities, including Atlanta, GA; Boston, MA; Chicago, IL; Dallas, TX; Denver, CO; Detroit, MI; Houston, TX; Los Angeles, CA; Miami, FL; Minneapolis, MN; New York, NY; Orlando, FL; Philadelphia, PA; Phoenix, AZ; Sacramento, CA; Salt Lake City, UT; San Diego, CA; San Francisco, CA; Seattle, WA; Tampa, FL; Toronto, ON; Vancouver, BC; Washington, D.C.; and West Palm Beach, FL.
Whether your mom is a "Dancing Queen," or a "Super Trouper," get ready to show off your vocal abilities — or at least remind her that she didn't pass you any in the gene pool — for one of Mamma Mia!'s special Mother's Day screenings this year.
Source: Read Full Article