Although her siblings spent many of their formative years playing the field, Kourtney Kardashian is often perceived as someone who's kept her dating pool very limited. That's due, in part, to her long term relationship with Scott Disick, who is the father of her three kids. But rest assured, there were definitely a few guys before Disick swooped in and took Kardashian off the market for all those years. And I've tracked down all of them. So, here's a list of everyone Kourtney Kardashian has dated, starting with her most recent reported boyfriend.
Luka Sabbat
After saying goodbye to Younes Bendjima for good, Kardashian reportedly nabbed a new main squeeze: 20-year-old actor and model Luka Sabbat. Sabbat, who is known for his role as Luca Hall on Grown-ish, was spotted having dinner with Kardashian on Friday, Sept. 14.
Despite the newness of the relationship, an eyewitness told Entertainment Tonight that the couple seemed very lovey-dovey with each other.
"They were loving on each other, sitting together, holding hands," the eyewitness said.
Yay for new relationships!
Younes Bendjima
After meeting Bendjima in Paris in Oct. 2016, Kardashian spent much of the next two years traveling the world with him. The two were essentially inseparable up until August 2018 when they called it quits.
According to an insider source for Us Weekly, the breakup had everything to do with Benjima being immature.
"There's little chance of Kourtney and Younes getting back together," the source said. "He'd have to grow up. There were a number of reasons it didn't work, but at the end of the day the main reason was a maturity issue."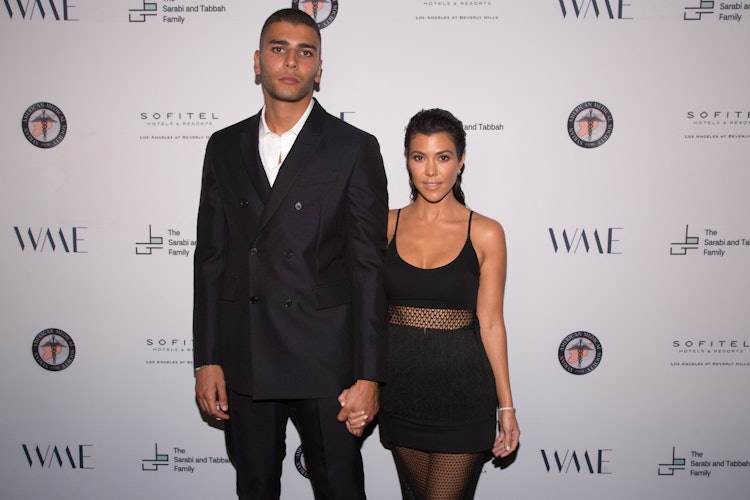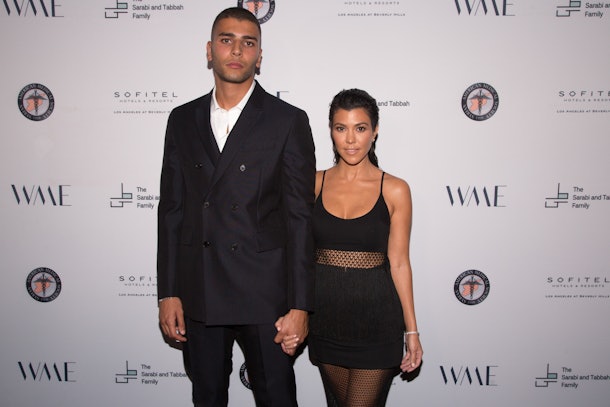 Scott Disick
Kardashian and Disick were an on-again, off-again couple for nearly a decade. Their relationship began in 2006 when they reportedly met at a house party hosted by Kardashian's ex, Joe Francis. Kardashian and Disick started seeing each other right away and their romance lasted until July 2015.
Over the course of their relationship, Kardashian and Disick had three children together: Mason, who was born in 2006; Penelope, who was born in 2012; and Reign, who was born in 2014.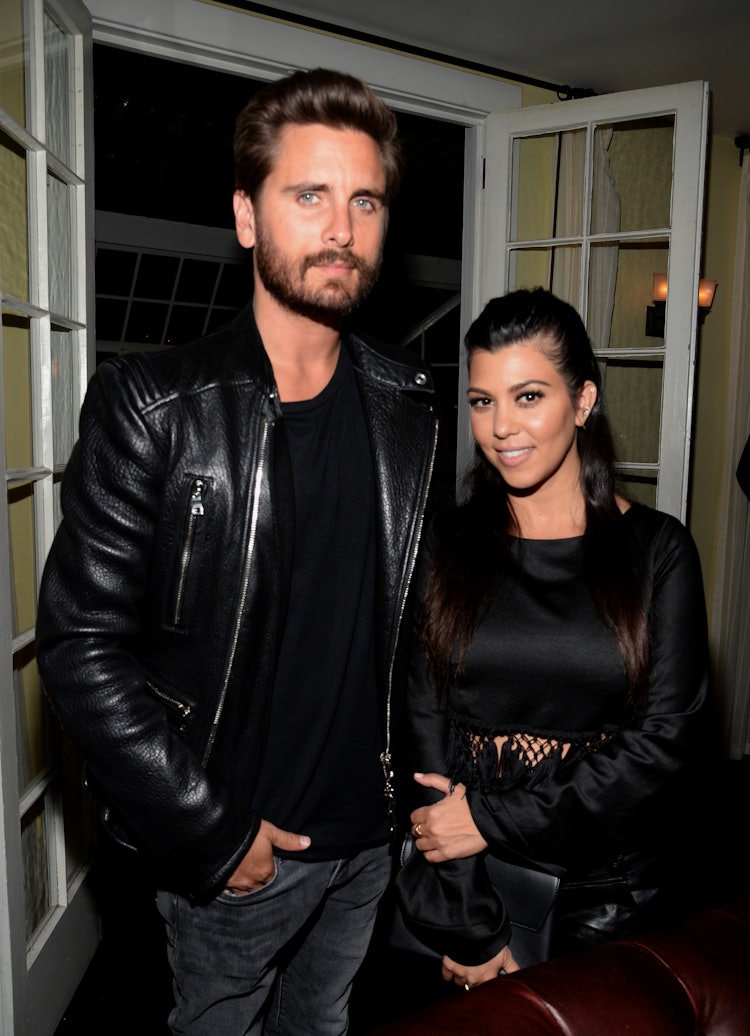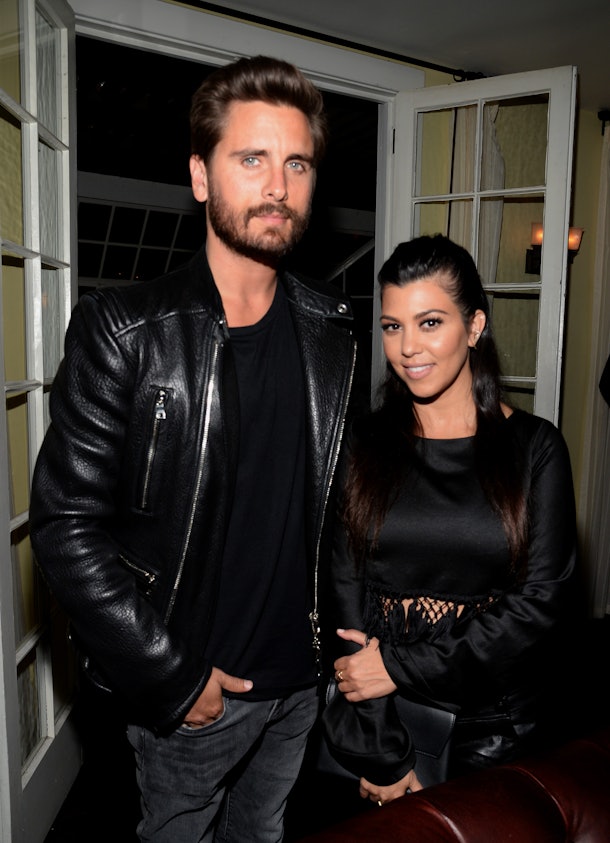 Joe Francis
Some of you may know Joe Francis as the man behind the Girls Gone Wild franchise. But Kardashian knows him as an old friend and ex-boyfriend. Kardashian and Francis dated for some months in 2005 just before Kardashian moved on with Disick.
It was actually Francis who introduced Kardashian and Disick. In a 2014 interview with In Touch, Francis recalled the day Kardashian and Disick met.
"I introduced Kourtney [Kardashian] and Scott [Disick] at my house in Mexico," Francis said. "Scott came as the guest as a friend of mine, and they met in my master bedroom."
https://www.instagram.com/p/0wJnvZE1mk/
Taryll Jackson
Did you know that Kardashian dated a member of the famous Jackson family? His name is Taryll Jackson and he's the son Tito Jackson, who was one-fifth of the legendary Jackson Five. Yup, Kardashian dated Michael Jackson's nephew! And it seems like they were going pretty strong for a while there. They reportedly dated from July 2001 to Sept. 2004.
So, there you have it! These are all the guys Kardashian has been officially linked to. And now you know that there's much more to her than her relationship with Scott Disick!
Source: Read Full Article