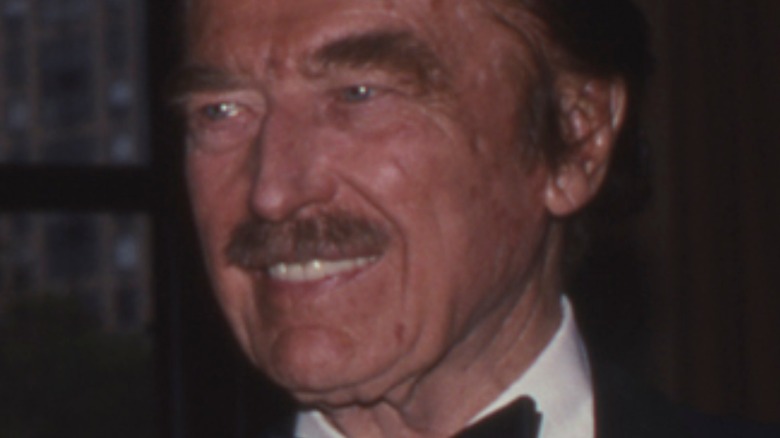 On Wednesday, the Trump Organization, its chief financial officer Allen Weisselberg, and other top executives were charged with 15 counts of fraud, conspiracy, and grand larceny, according to Forbes. New York prosecutors are alleging that the Trump Organization hid nearly $1.8 million worth of Weisselberg's compensation that included an apartment and two Mercedes-Benz cars. In fact, the Trump Organization is said to have kept two sets of books in order to hide this compensation from the Internal Revenue Service. For the past 16 years, the Trump Organization and Weisselberg have avoided paying approximately $900,000 in federal, state, and local taxes to the government, per Forbes.
Though Donald Trump and the Trump Organization have been at the center of numerous tax disputes, the former president was not the first person in his family to attempt to work the system in order to avoid paying taxes. Trump's father, Fred Trump, was a successful real estate developer who owned the Fred Trump Organization. The real estate and construction tycoon was known for being frugal when it came to business expenses of any kind. "He'd go into the houses, and he'd check for nails," Donald Trump said in a 2016 speech, per Town & Country. "My father would go and he'd pick up the sawdust. He'd pick up the nails, the extra nails. He'd pick up the scraps of wood. He'd use whatever he could use and recycle it in some form or sell it."
Fred Trump was constantly on a quest to avoid paying taxes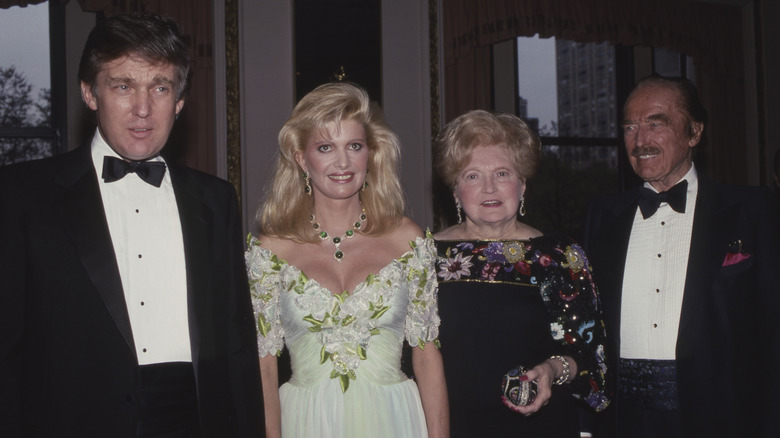 Aside from recycling building materials, Fred Trump was also frugal when it came to paying taxes. In 2018, the New York Times conducted an investigation of the Trump family's taxes and found that Fred Trump employed numerous strategies (both legal and illegal) to avoid paying taxes. "My father had always been very much opposed to paying taxes, so to the extent he could pay less in taxes, that was a good thing," said Robert Trump, Donald Trump's younger brother, in a legal disposition, per the Times.
In order to pass money to his children without paying gift taxes, Fred Trump gave plots of land to each of his children before completing a big development on the land, and then rented this land and paid each of his children for that privilege, according to the 2018 Times report. In the end, Fred Trump was able to give his children $60,000 each year. Until his death in 1999, Fred Trump found many other ways to give his children money without paying a gift tax, including creating a shell company to siphon money and transferring ownership of his multiple properties to his children through grantor-related annuity trusts.
After working for the Trumps for nearly 50 years, it appears as though Allen Weisselberg copied Fred Trump's frugal and tax-evasive business practices. "He's a real nickel-and-dime guy — he got that from Fred," Barbara Res, a former Trump Organization executive, told Forbes.
Source: Read Full Article