It feels like viewers were only just graced with the presence of BBC America's terrific new spy series, and now it's being taken away from us. Eight episodes is a brutally short season for such an addictive new show, so when is Killing Eve Season 2? Honestly, the new batch of episodes featuring the cat-and-mouse game between MI5 agent Eve Polastri and skilled assassin Oksana Astankova — codename: Villanelle — can't get here soon enough.
Thankfully, fans won't have to worry about their favorite new show getting axed (or shot or poisoned) between seasons; the fate of Killing Eve has already been decided, and it's good news. Showing tremendous confidence in their show, BBC America renewed Killing Eve for Season 2 several days before Season 1 had even premiered. Without any evidence that this new unknown quantity would be a hit, network president Sarah Barnett put her faith in Eve.
"This show has the thunder of women on both sides of the chase in Sandra Oh and Jodie Comer and, importantly, behind the camera with the lavishly brilliant Phoebe Waller-Bridge," Barnett said in a statement about Killing Eve's renewal. "The early response to Killing Eve has been incredible — for that reason, as well as the fact that we wholeheartedly love this original, funny, thrillingly entertaining series, we are delighted to move ahead with a second season before we even premiere."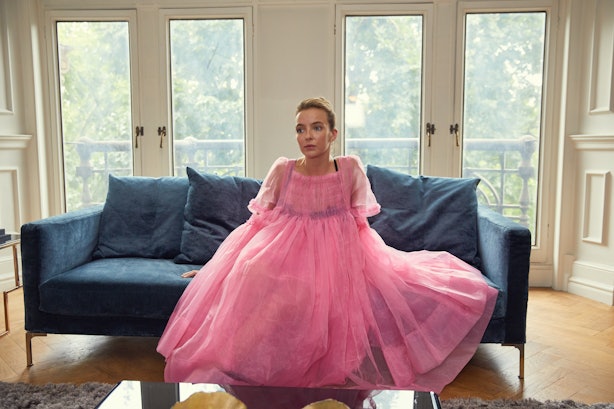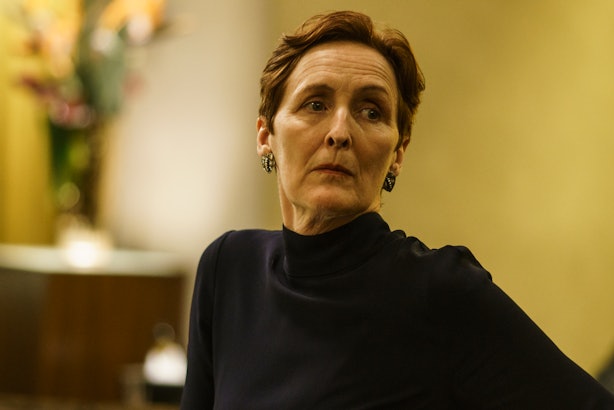 One factor that might keep Killing Eve returning any earlier would be an increased episode count. Hopefully, the network's confidence in the series, its raving critical reviews, and its growing audience will convince the execs to greenlight a bigger and better second season — probably 10 to match Orphan Black's typical episode count. (I'd ask for a 13-episode season, but I don't want to get too greedy.)
If that sounds like too long to wait to get your Killing Eve fix, there are other ways to consume the cat-and-mouse game between Eve and Villanelle: you can always read the source material the show is based on. The story was first published as a series of novellas by author Luke Jennings — Codename Villanelle, Villanelle: Hollowpoint, Villanelle: Shanghai, and Odessa — before being compiled into one larger e-book under the title Codename Villanelle. And a sequel to that work is expected later this year, titled Villanelle: No Tomorrow.
In the meantime, fans still have a much-hyped season finale to get through: May 27's "God, I'm Tired." Judging by that title, it's going to be an action-packed hour. Hopefully the body count won't be too high…
Source: Read Full Article