Welcome back to this krazy Kardashian news cycle that started a mere two days ago when it became apparent that Tristan Thompson cheated on Khloé Kardashian with Kylie Jenner's best friend, Jordyn Woods. It's something nobody expected, and Khloé is somehow not going on Twitter rants about it right now. An icon. Truly.
Now, IDK what you'd do if your sister's BFF hooked up with your man in some capacity, but here's how Khloé and Kylie are dealing with it.
Apparently, Khloé and Kylie are working through it all the best they know how, which is like a tight-knit fam. According to a People source, Khloé isn't mad/disappointed/betrayed/whatever by Kylie, because her little sis legit did nothing wrong. The source said, "They are fine. They are sisters and they will always love each other."
They also added that Kylie is a near-billionaire mogul with business to handle, so she's not even involved in all this. "[Khloé] understands it's not Kylie's fault," they said. "Kylie is a full time mom and busy. Nothing to do with her." Preach. That's that on that.
Meanwhile, Khloé is liking tweets about how she messaged a fan saying she can't "thank God enough for each and everyone" of her supporters. Khloé also liked a tweet with a photo of her and her BFF Malika Haqq that said, "The only relationship we trust." Wow. Nearly burnt my mouth with that piping hot tea.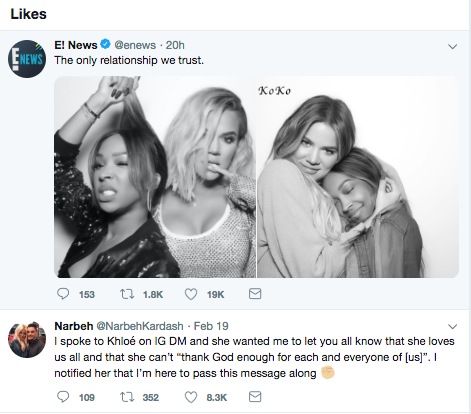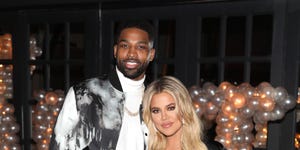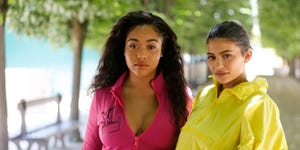 Source: Read Full Article