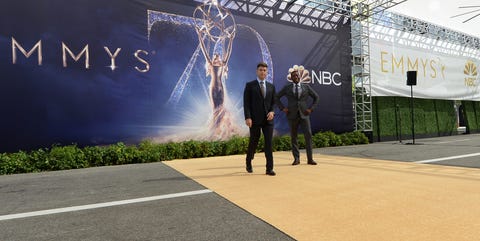 It's a well-established fact that the best part of any awards show isn't actually watching a bunch of wealthy celebrities get little gold statuettes. It's watching them walk the red carpet—not to mention navigate the messy minefield that is E!'s red carpet live show.
The thing about the red carpet, though, is that it's usually…like…you know…red. And now all of a sudden the 2018 Emmy Awards is out here with a yellow carpet instead of a red one, and the people demand! an! answer!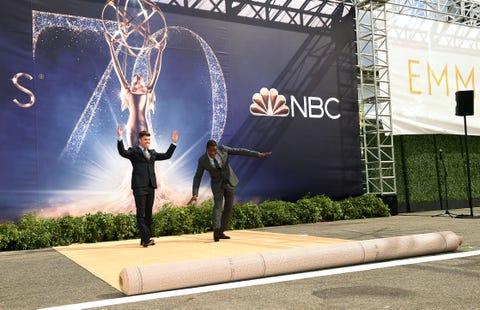 Apparently, the reason is actually pretty simple: The Emmy Awards is celebrating its 70th anniversary this year, so the carpet isn't merely yellow, it's GOLDEN, okay? And the event organizers seem really enthused about the switcheroo, bless their hearts. One of 'em was heard shouting, "That's right, we've turned our red carpet gold," as hosts Colin Jost and Michael Che unrolled the fancy rug when the above photo was snapped.
Congrats on your carpet makeover, guys! I'm positively thrilled about all this unbridled golden carpet enthusiasm, but let's go ahead and take a vote: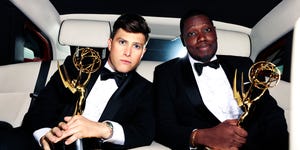 Source: Read Full Article