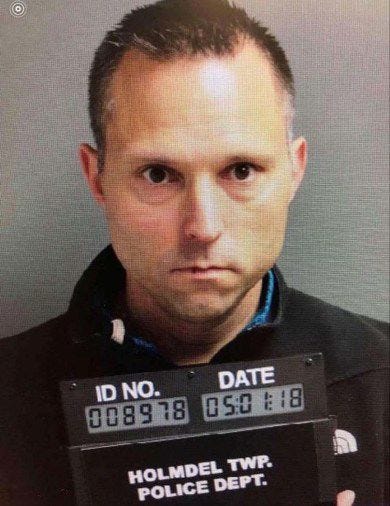 Well, ain't this some shit!
Staff at a Holmdel High School in Holmdel, New Jersey, had a problem. Almost every morning when they came to work, they would find feces near the track and football field. According to a Facebook post by the township police, "The SRO, along with school staff, monitored the area and was able to identify a subject responsible for the acts."
Now, most people would probably assume it was a student, but most people would be wrong. Police have charged New Jersey superintendent Thomas Tramaglini with "relieving himself in public" last Monday.
According to Norfolk Daily News, the 42-year-old educational professional was issued citations on Tuesday for public urination or defecation, discarding and dumping of litter, and lewdness.
New York Magazine reports that Tramaglini's now on paid leave from his $147,504-a-year job. It pays to poop! I'll see myself out!

The Holmdel Patch spoke to a the president of the Sandy Hookers Triathlon Club president Doug Rice to see if this was maybe a case of bad runner's diarrhea. Here's what Rice had to say:
Huh.
Tramaglini is scheduled to appear in Holmdel Municipal Court on May 30.
Source: Read Full Article