Hilary Duff Publicly Shames Her Neighbor for Smoking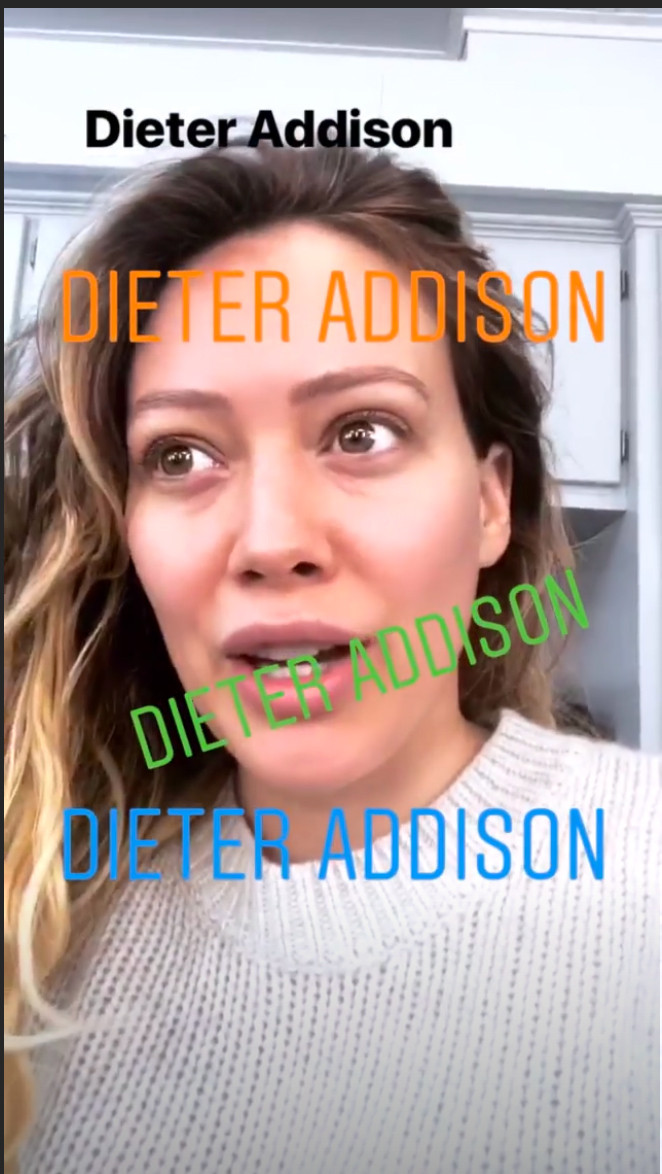 Instagram
Let this be a lesson to all: Don't mess with Hilary Duff.
The 30-year-old actress took to Instagram on Wednesday to vent about her neighbor Dieter Addison.
"Calling all New Yorkers with asshole neighbors—really open to any advice you have," the Younger star said via her Instagram Stories. "My neighbor smokes cigarettes and weed all night long. My apartment reeks. Seriously, what do I do?"
However, the Lizzie McGuire celeb didn't stop there.
"We know your parents pay your rent. We know you've never worked a day in your life—must be nice," she continued. "Have some respect for your neighbors who work hard to live in that building. Don't be a dick dude—and put your trash down the shoot."
Photos
Hilary Duff's Street Style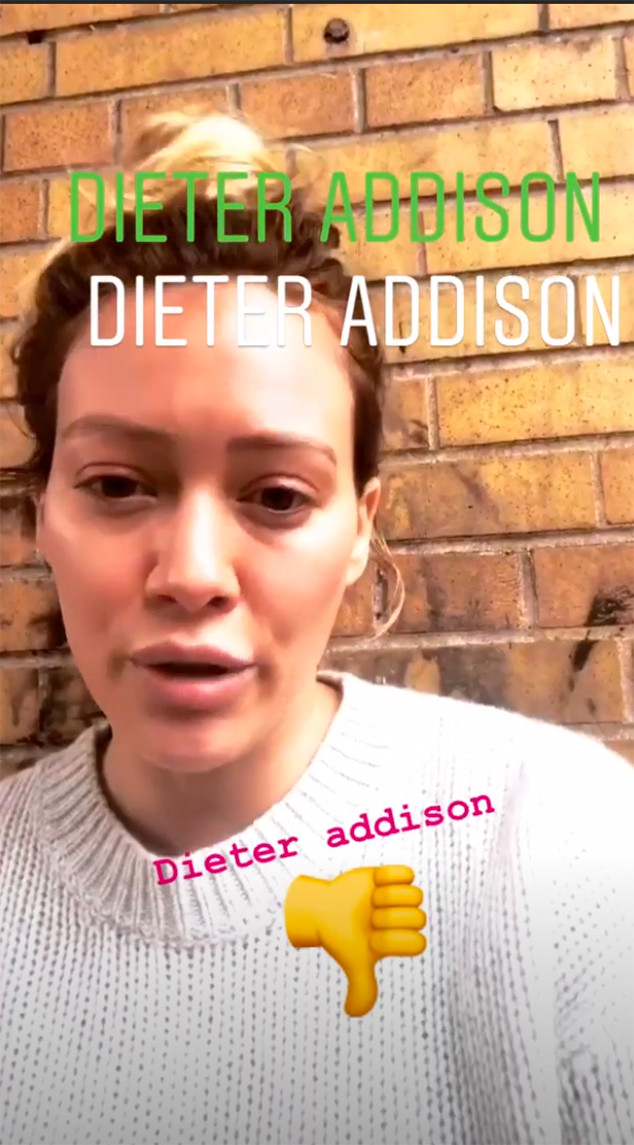 Instagram
Duff went on to explain that she didn't get any sleep last night due to her nemesis.
"Worked 15 hours yesterday and back at work again at 5:30 a.m.," she wrote on Instagram. "This is the real world Dieter the [eggplant emoji]. Your smoking ain't delicious."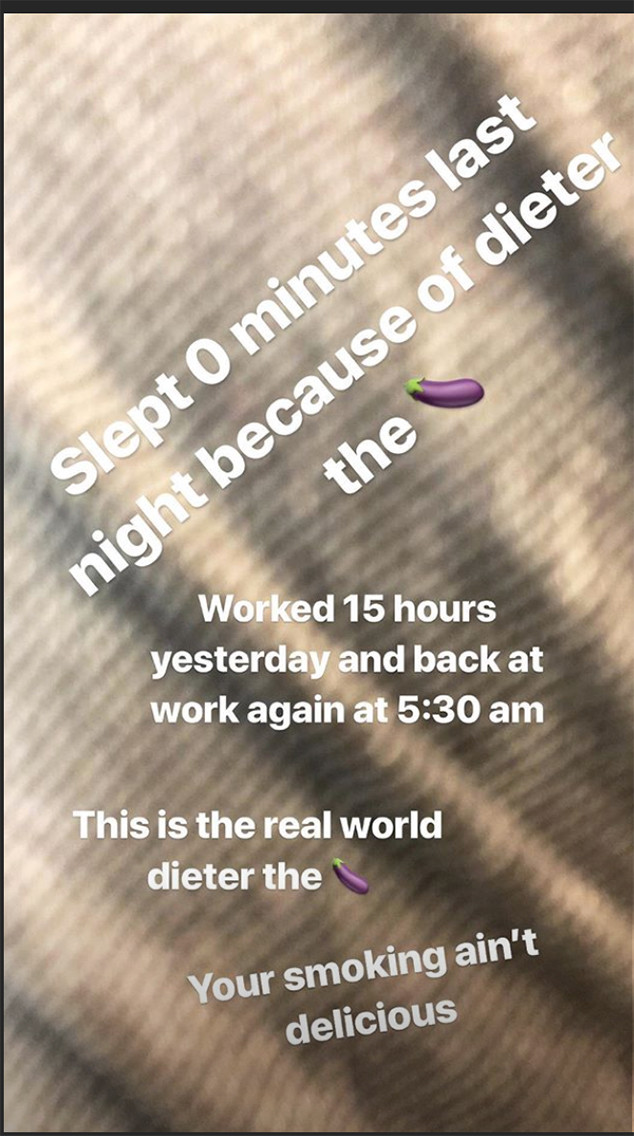 Instagram
Eventually, the Cinderella Story star found Addison's Instagram account, which is private.
"Found youuu," she wrote. "I know [you're] still sleeping. I really hope your [hangover] hurts."
To give her fans a better view of Addison, she shared a close-up of his Instagram profile picture and started to draw cat ears and whiskers over it.
"Meowww Dieter meowww," she said later in an Instagram video.
In addition, Duff urged Addison to "stop breaking all your furniture when you fight with your girlfriend or boyfriend."
"It scares me and my kid," she wrote, referencing her son Luca. "Therapy is cheaper."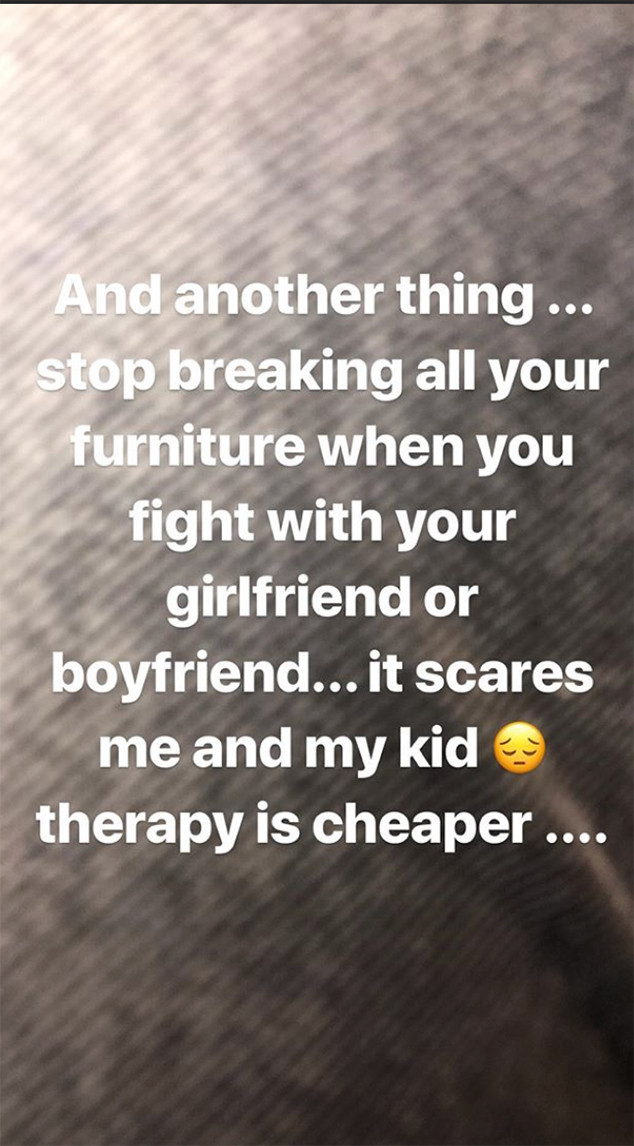 Instagram
Duff then ended her posts by writing, "Dieter get a vape."
*mic drop*
Don't miss E! News every weekday at 7 and 11 p.m.
Source: Read Full Article