Remember back when you had a dorm room and finding a castaway couch on the side of the road felt just like winning the lottery? Those days should be firmly behind you now.
There's a fine line between finding a classic table at a thrift store and adorning your entire home with things you found in the "FREE" section on craigslist. Even if you have a tight budget, there are plenty of places where you can find inexpensive and stylish home finds that you'll love to own. You don't need to spend thousands on home décor to create a beautiful living space – but when it comes to upgrading your home, there are a few items you should let go of right now.
Ahead, check out the decorating decisions you may still have from younger years that you should abandon immediately.
1. Overly bright paint colors
Bright paint colors | hemul75/iStock/Getty Images
Painting your walls neon green and calling it good might be all right when you're in your experimental teenage years. But adding similar bright colors to your grown-up living room just looks childish.
That doesn't mean you have to stick with neutral grays and creams, however. If you're a fan of color, go for deep, rich hues like navy blue or the perfect shade of salmon pink. It's all about finding the right tone and using high-quality paint to make your room look chic – and sophisticated.
2. Frameless photographs
Loose photographs | coscaron/iStock/Getty Images
There is no reason in the world for your photographs to be taped to the wall without frames. Not only can this damage your precious pictures, it also makes you look like you're still living in a dorm room.
On the hunt for affordable frames? Check out warehouse sales, yard sales, clearance racks, or even the dollar store. If you find an old-fashioned looking frame that's not quite your color, you can spray paint it for a few bucks to make it match your décor.
3. Plastic blinds
Plastic blinds | anmbph/iStock/Getty Images
There's no getting around it – plastic blinds look cheap and they attract tons of dust. Real wood blinds are pricey, but you can often find ones that look like wood instead. Window coverings are more important to your overall design aesthetic than you may realize. Make sure you choose quality blinds that match the rest of your house.
4. Futons
Futon | AnikaSalsera/iStock/Getty Images
No one needs a futon. If you require extra sleeping spaces for your guest, consider a convertible sofa or a good quality air mattress. Futons always look cheap and they're not comfortable to sleep on anyway. Leave them for the college students.
5. Cheesy picture frames
Frame | geengraphy/iStock/Getty Images
You should put your photos in frames, but the type of frame is important too. Skip the kitschy frames with bubble letters and ornate decorations and go for simple, classic styles instead. One pro tip: Only opt for frames that have mattes in them. This will make your photos look so much classier.
6. Fake plants
Plant | vaitekune/Getty Images
There are so many low-maintenance plants that are easy to keep alive, so there's no excuse for decorating with that obviously plastic piece of greenery. Live plants don't just look better, they can also improve the air quality in your home. They're simply a better choice all around.
7. Pinterest projects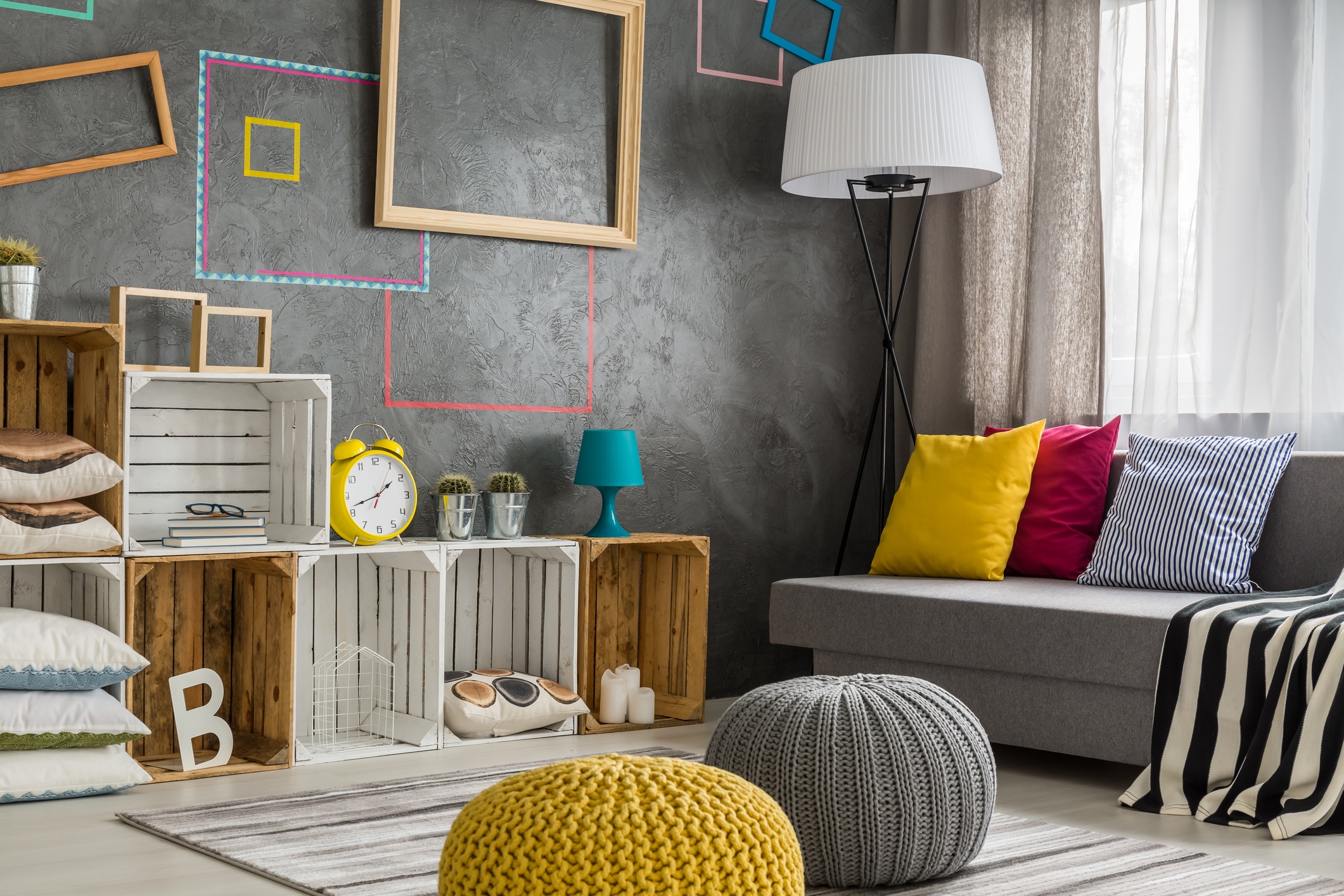 DIY living room style | KatarzynaBialasiewicz/iStock/Getty Images
Here's the thing about DIY Pinterest projects: for the most part, they look like you did it yourself. And not in a good way. It may seem so smart and cheap to cover your lampshades in wrapping paper, but in the end you'll make a much more stylish statement when you replace the lamp instead.
8. Word art everywhere
Generic quotes | Rawpixel/iStock/Getty Images
Live, love, laugh. Always kiss me goodnight. Keep calm and carry on.
Most of those word art quotes are trite and overused. Instead of resorting to the typical, consider making a statement without words by hanging unique artwork instead. Stuck on quotes? Find something unique on Etsy or even print your own verses from your favorite poem or book. It's more original and less juvenile.
9. Wall decals
Wall decal | juffy/iStock/Getty Images
Is that a forest in your living room, or are you just stuck on wall decals? These tacky wall decorations are acceptable for children's bedrooms or college dorms but don't deserve a place in your grown-up home. If you love birds or trees, choose some upscale framed art instead.
10. Particle board furniture
Particle board | Sergey05/iStock/Getty Images
Yes, particle board is cheaper than solid wood. But it's also cheaper looking and doesn't hold up well. A quality piece of furniture is an investment that will last for as long as you own your home.
But even if you don't have the funds to buy new, you can still find real wood furniture for your home. Yard sales, craigslist, and thrift stores are great spots to find cast off furniture that's worth more than you'll pay.
11. Plastic drawers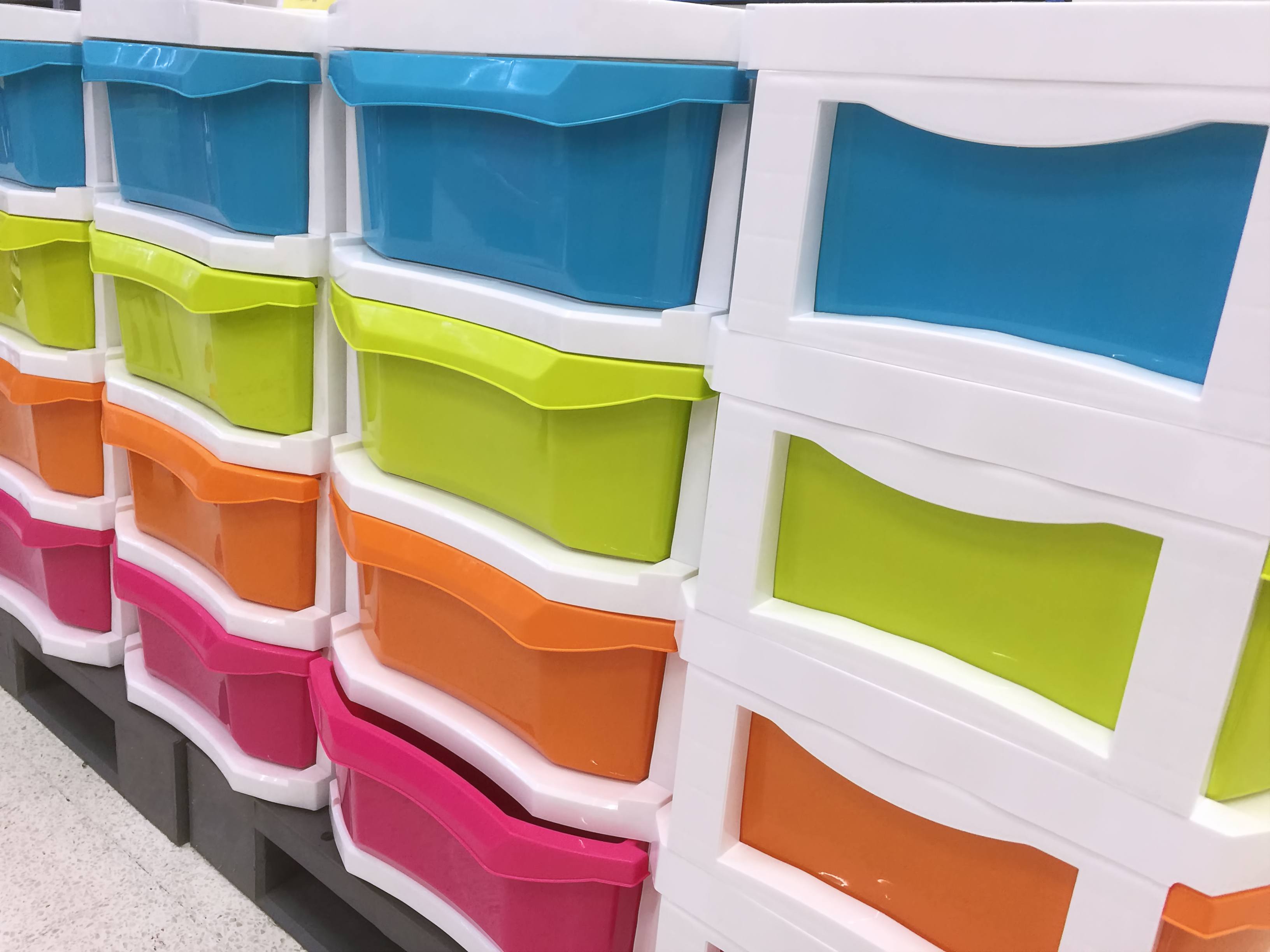 Plastic Drawers | Ake Dynamic/iStock/Getty Images
There is nothing cheaper – or cheaper looking – than a dresser or storage area outfitted with plastic drawers. These flimsy finds are great for college kids, but once you reach adulthood it's time to move on. Invest in a quality wood chest of drawers and never look back.
12. Alcohol bottles as décor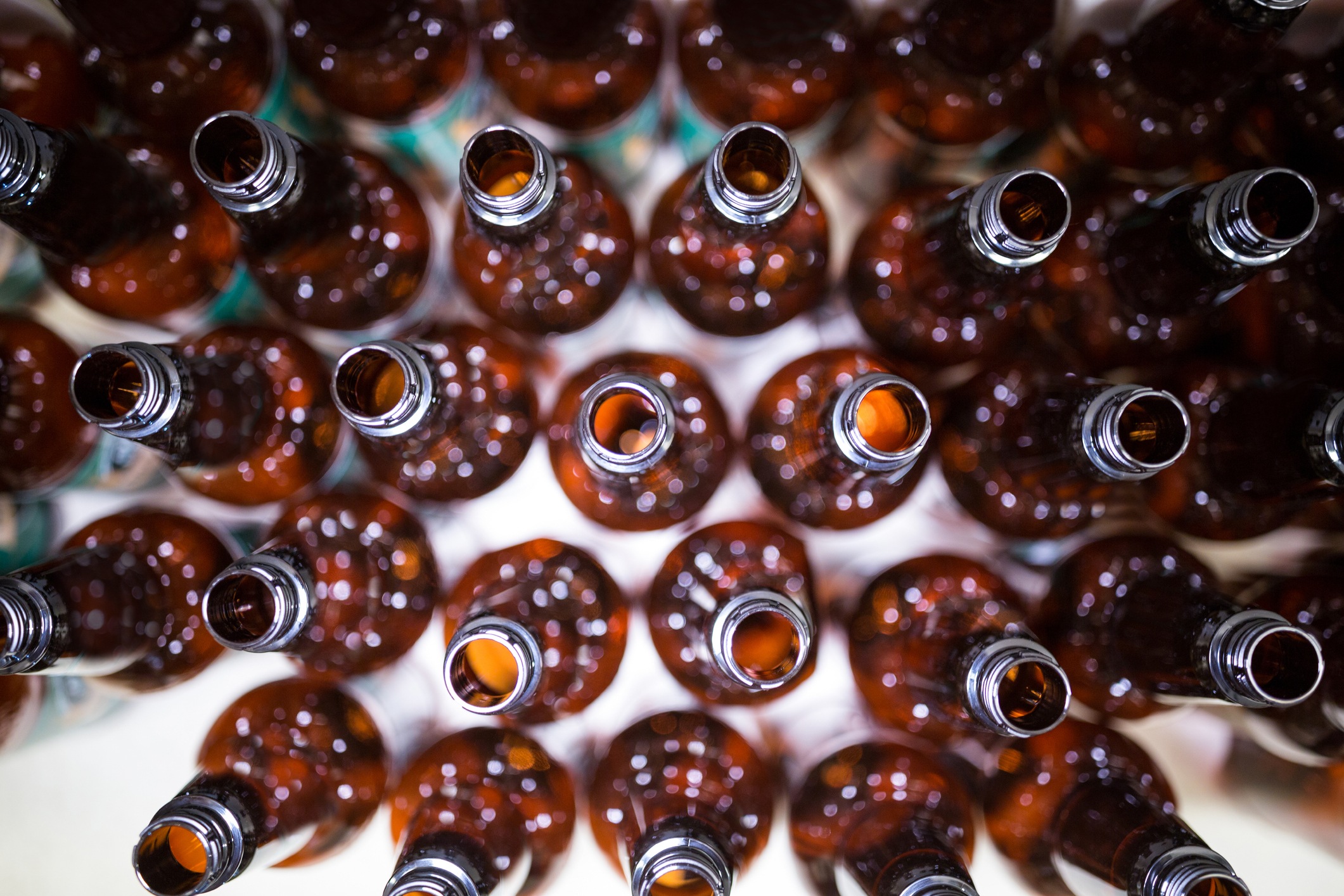 Beer bottles | Wavebreakmedia/iStock/Getty Images
There are 99 bottles of beer on the wall – but why? Once you graduate college, it's time to bid farewell to your giant collection of beer, wine, and liquor bottles you were previously using as décor. Style your bookshelf with plants, artwork, and small decorative sculptures instead.
13. Posters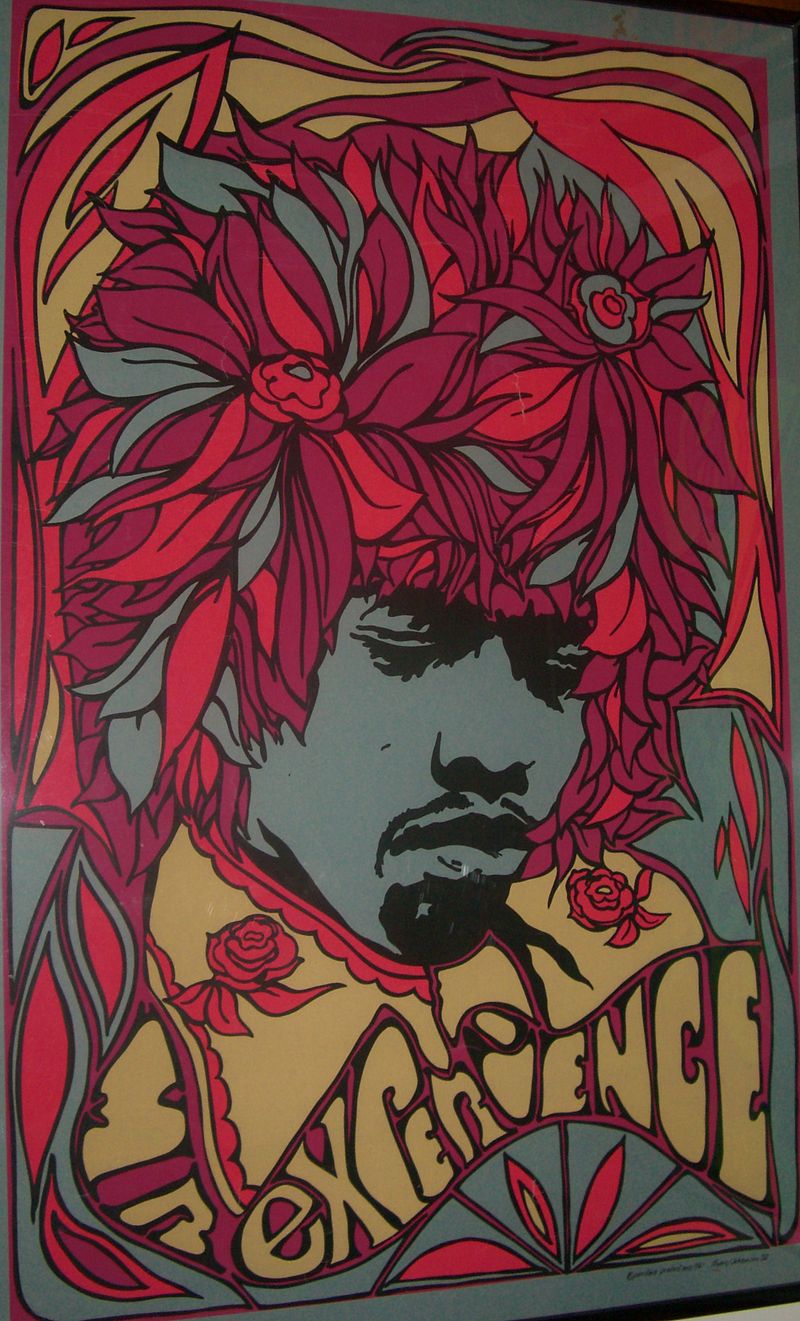 Jimi Hendrix poster | Houston Freeburg Collection/Wikimedia Commons
Look, that velvet blacklight poster of Jimi Hendrix may bring back tons of memories, but it's not something you'll want to keep in your adult home. No, not even if you frame it. Leave it for the next generation and move on to real art for the walls.
14. Ikea furniture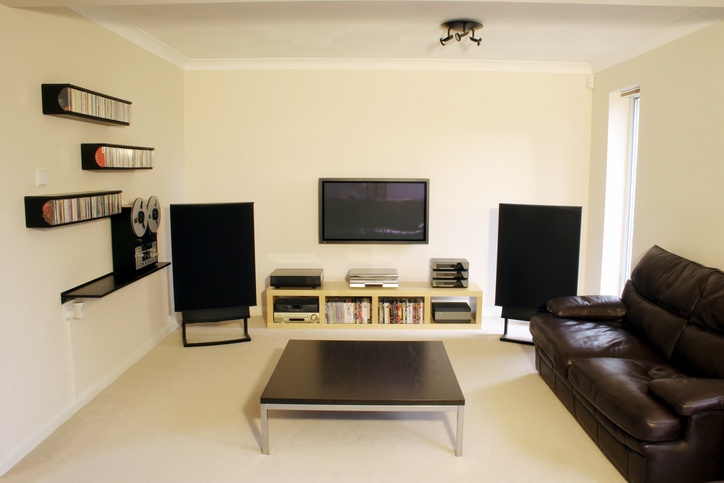 Ikea furniture | Soundsnaps/iStock/Getty Images
Buying furniture at Ikea is a right of passage. It's cheap, serviceable, trendy, and useful. But when it's time to find your unique sense of style in your grown-up home, Ikea probably isn't the place to source all your staple pieces. Sure, a bookcase here or there is fine. But if your entire house looks like an Ikea catalog spread, it may be time to branch out.
15. Memory boards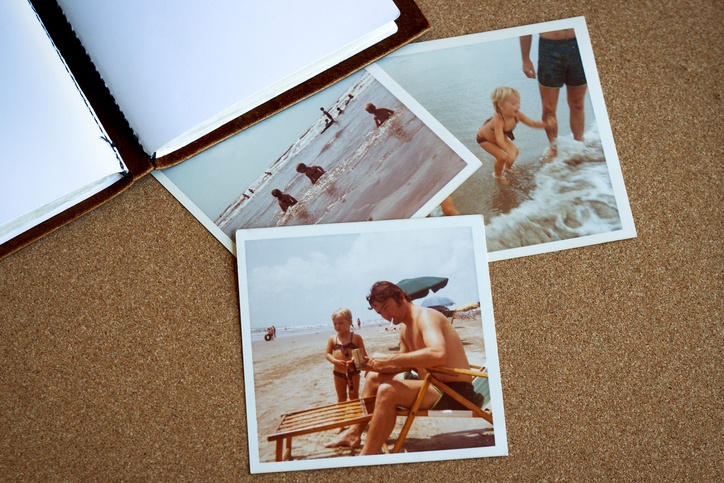 Bulletin board | kcslagle/iStock/Getty Images
You know those fabric covered or bulletin boards blanketed in movie stubs and other mementos of your life? They're not making your house look very grown up. Box up the memories or frame those photographs to commemorate special times of your life. Anyone out of college doesn't need a memo board anymore.
Source: Read Full Article