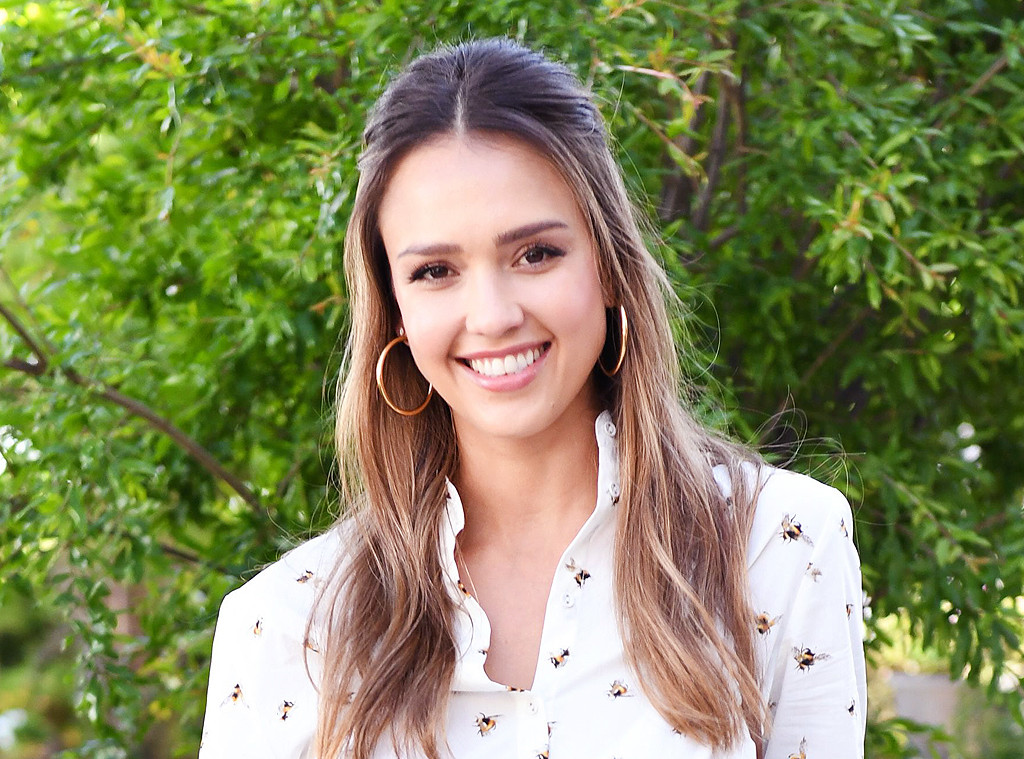 Farrell/BFA/REX/Shutterstock
When it comes to birthdays, Jessica Alba doesn't skimp.
To mark husband Cash Warren's 40th this past January, she pulled together a game night-themed epic pajama party at their Beverly Hills home, inviting all of their friends to partake in rounds of Twister and charades along with more adult activities such as beer pong and flip cup. Those looking for an upgrade from brews could sample libations from the make-your-own margarita bar and she even commissioned a local marching band to serenade Warren with Modest Mouse's "Float On".
So now that it's her time to blow out the candles, as she turns 38 today, a basic cake certainly wouldn't suffice. Instead, the parents of three packed their bags for a couple's getaway, teasing their trip on Alba's Instagram with a simple caption:
"Mom and Dad go on an adventure."
https://www.instagram.com/p/BwrSfZ7lvTL/
View this post on Instagram
Mom and Dad go on an adventure!
A post shared by Jessica Alba (@jessicaalba) on
Which could also be a fairly apt description for the last decade or so years of the actress' life. Having already solidified her role in Hollywood thanks to fare such as Honey, Fantastic Four and Good Luck Chuck, the twentysomething chose to make the ultimate swerve while expecting first daughter Honor back in 2008 when she discovered a dearth of nontoxic cleaning and baby products in the marketplace.
Without any formal business training, or even a college degree, it took several years of persistence to get The Honest Company, her brand of eco-friendly products, off the ground and it hasn't been without its hardships. (See: a class action lawsuit that saw them paying out $1.55 million.) But the former military brat, also mom to Haven, 7, and son Hayes, 15 months, always knew she had the drive to build the billion dollar company that's landed her on Forbes' annual list of richest self-made women.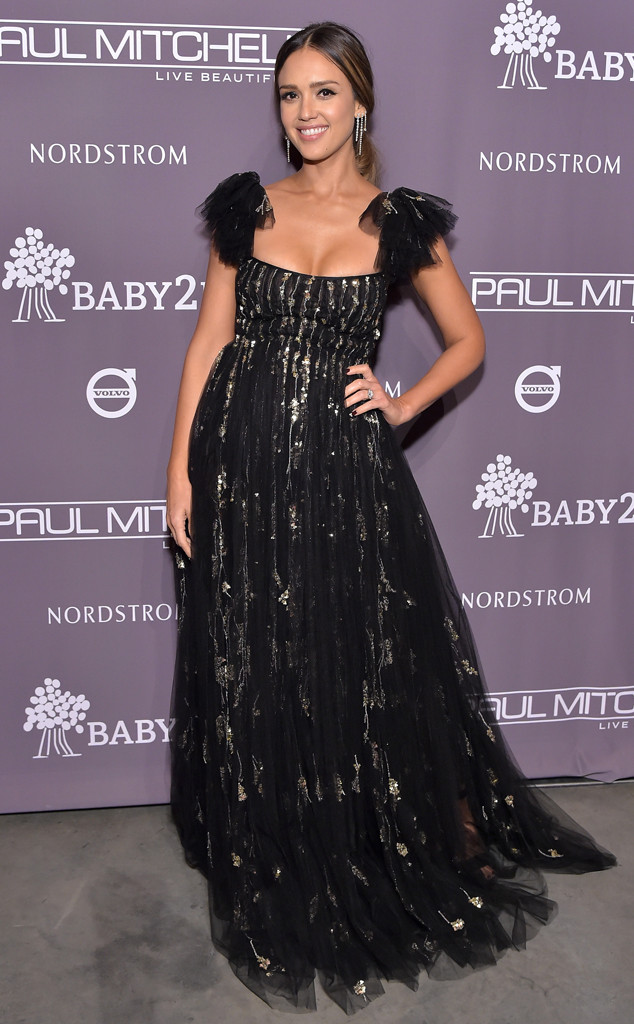 Stefanie Keenan/Getty Images for Baby2Baby
At the age of 11, she'd beat out the thousands that turned up to an open casting call at the Beverly Hills Studio to land a year's worth of acting classes. By 17, following a workshop in Vermont, she made herself a deal: "If I wasn't going to get a big job by the time I was 18, I was going back to school."
Enter Cameron who picked Alba out of the scores of young actresses he auditioned. "This was a $125 million production, and we were resting it on the shoulders of a teenager," he recalled to Vanity Fair. "She totally stepped up to the plate and didn't fall or falter."
Nor did she make any missteps as her career continued. She specifically went after roles in major franchises (read: Fantastic Four, Sin City) and refused to allow herself to only be marketed as a pretty face. "I was very calculated," she told Self. "I wanted to be treated like a guy; I wanted to put asses in seats. I saved my money, invested wisely and marketed myself. I've been building my own personal brand over time."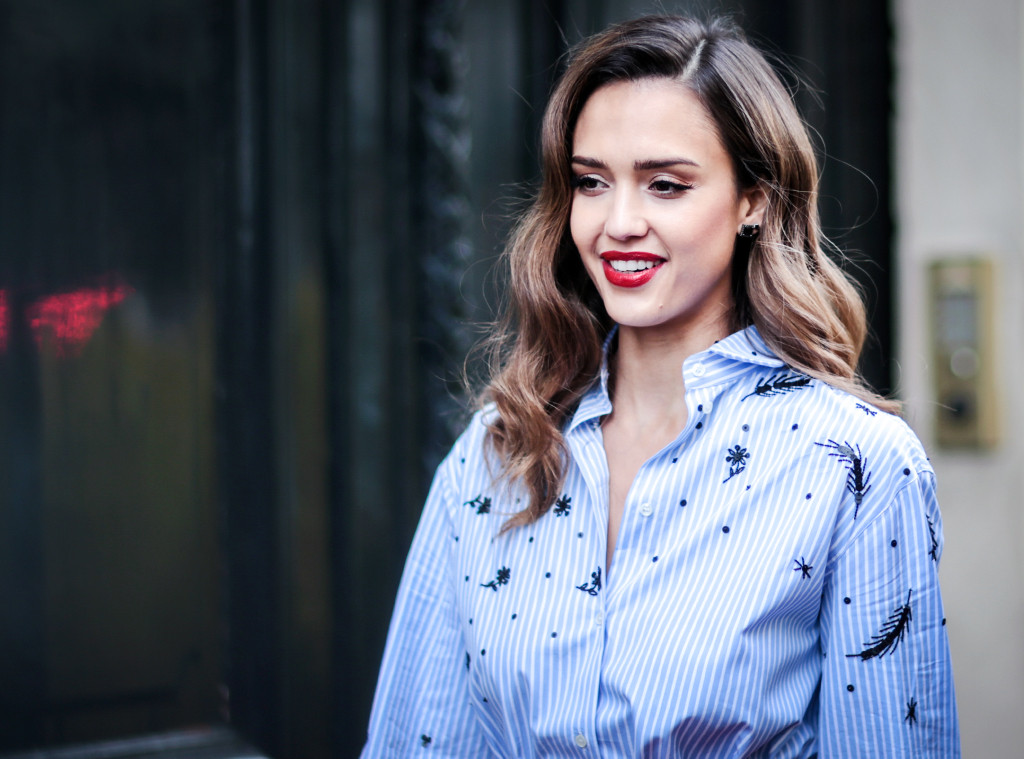 Edward Berthelot/GC Images
For every Maxim and FHM eager to laud her as one of the world's hottest women, she told her publicist, she wanted placement in three women's magazines. "People doubted me as an actress," she said, "and that's something that drove me. I was not going to be pegged as an action-comic-book fangirl."
And she certainly wouldn't be pegged to just one industry.
The ah-ha moment for her lifestyle start-up came when she was dutifully washing the stack of onesies she'd received at her 2008 baby shower. The laundry detergent her mom had recommended had left her skin marked with ugly red welts, a reaction that harkened back to a childhood spent in and out of hospitals dealing with allergic reaction sand chronic asthma.
"I was thinking, what if my baby has a reaction and I don't know? What if her throat is closing? I had all this fear and anxiety because I was always so sick as a child," she told Vanity Fair. Her hysteria led to a frantic Google search, desperate to nail down the true contents of everything from the cleaners under her kitchen sink to the contents in her bathroom cabinet.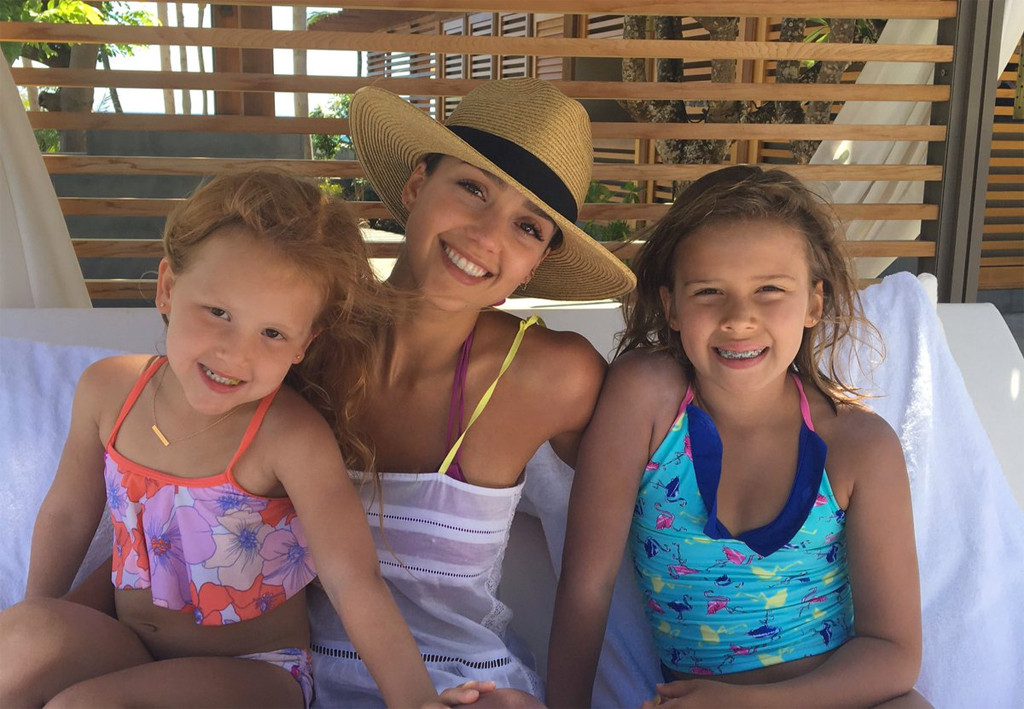 Twitter
When she learned how many common products contain ingredients such as formaldehydes and flame retardants or the euphemistic catchall for certain toxins, "fragrance", she was shook. A subsequent search for natural, affordable replacements left her even more frustrated. "I felt like my needs weren't being met as a modern person," she told Forbes of the experience. "I want beautiful design like everybody else. But it shouldn't be premium-priced, and it should, of course, be safe."
Following an unsuccessful stab at making her own cleaning products out of a mix of baking soda, vinegar and essential oils, she reached out to Christopher Gavigan, the man behind a nonprofit called Healthy Child Healthy World, and asked for his advice.
He did her one better, taking up her mantle, and soon the pair were putting together business plans and purchasing web domain names that used various iterations of honest. (The company's original title: Love & Honor.) Tech investor Warren introduced her to childhood friend Brian Lee, a start-up entrepreneur and co-founder of LegalZoom.com in 2009 and while he looked over her 50-page PowerPoint presentation and introduced her to a few key contacts, but passed on her proposal.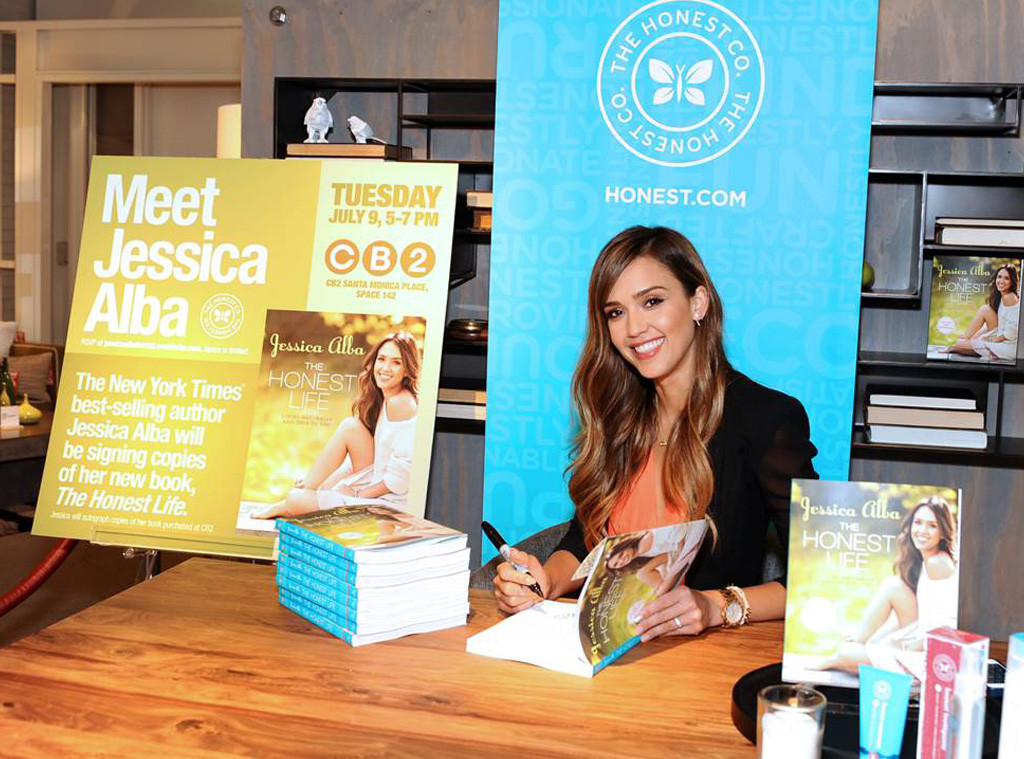 Courtesy of Stefanie Keenan/WireImage
Today products, spanning from detergent to prenatal vitamins to mascara, sell both online and in the likes of Whole Foods, Nordstrom, Buy Buy Baby and Target and they've dipped into international markets starting with South Korea.
But the mogul life hasn't been without its hardships. In 2015, Honest was knocked with a one-two punch. Months after users complained the sunscreen didn't prevent them from getting burnt, the brand was hit with a $5 million lawsuit alleging it misled users about ingredients. The company defended itself, with Alba releasing a statement calling the allegations "baseless and without merit," adding "we label each ingredient that goes into every product—not because we have to, but because it's the right thing to do." Still, they were forced to pay out in a class action lawsuit.
"Every business faces its challenges," Alba noted to Harper's Bazaar UK in 2017. "It's not realistic to think otherwise. If nothing else, it brings out the best in the team. It's important at that point to be open with the consumer and educate them around the realities of creating a product in bulk."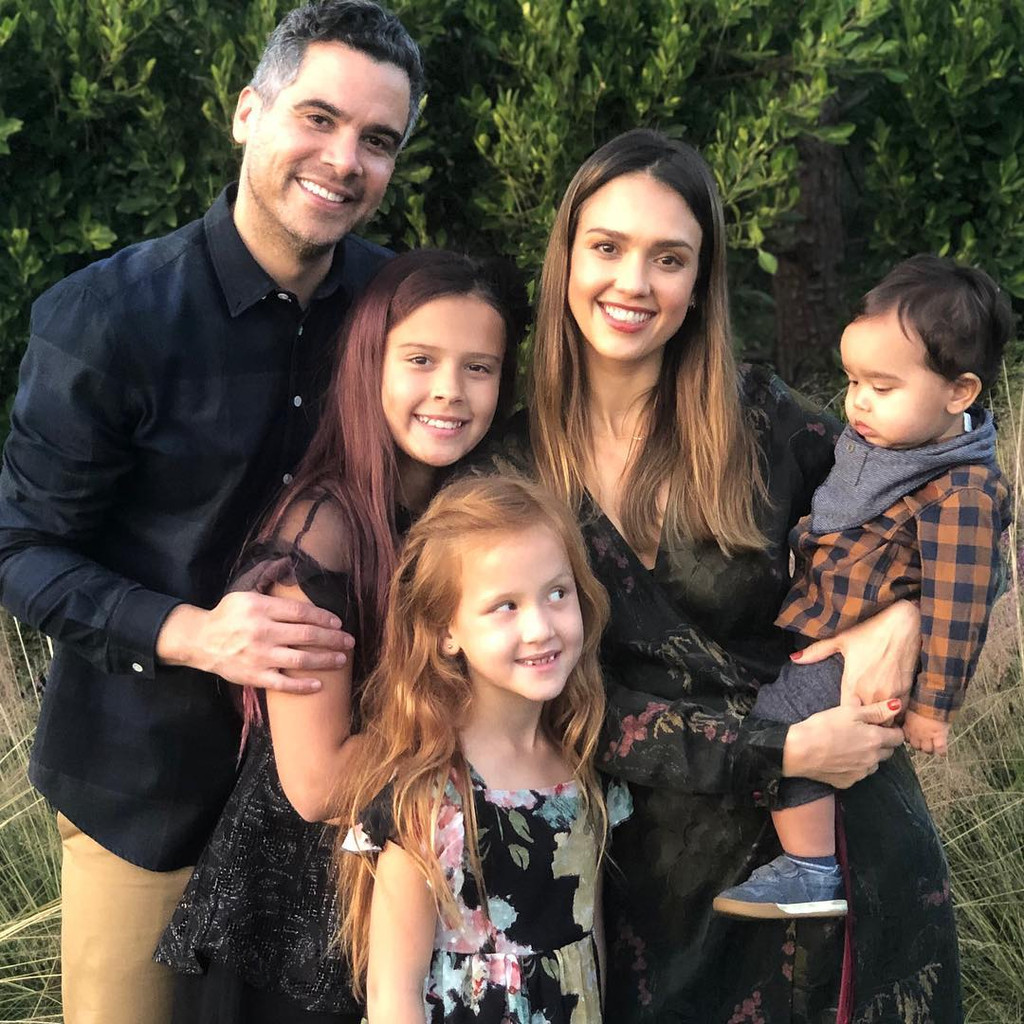 Instagram
As any working parent, she sometimes struggles with that ever-present guilt—"Some of those milestones or moments, you want to be there for every single one and it's not realistic when you're working," she told E! News—but she makes it a point to do school drop-off as often as possible, make it home for bedtime and devotes Saturdays and Sundays to her crew: "The weekends is really when I get to spend the time with them."
As for Warren, the man she fell in love with on the set of 2005's Fantastic Four, "We definitely like to carve out time with each other," she told E! News in October. "It's not always so formal like we have to go to a restaurant and have a date night…It's just spending time and having a giggle and reviewing the day. I mean, that's just as important as anything else."
And if they can sneak off for an adventure together, well, that's just a bonus.
Source: Read Full Article