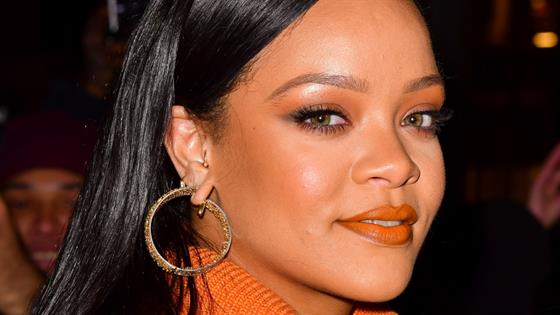 Over the last few weeks, tens of thousands of people have taken to streets, parks, plazas and monuments all over the world to protest against racism and injustice.
Spurred on at first by the death of George Floyd after a Minneapolis police officer held his knee against the man's neck for almost nine minutes—an encounter caught on video that went pinging around the world—it soon became apparent that what happened to Floyd was going to have far greater repercussions.
An outpouring of support for Floyd's family and calls for legal action were to be expected, especially coming on the heels of the shooting deaths of Ahmaud Arbery in February and Breonna Taylor in March. The now former cop who put his knee on Floyd stands charged with second-degree murder and second-degree manslaughter (bail has been set at $1.25 million; he has not yet entered a plea and his next court date is June 29) and the three officers with him, also since fired, have been charged with aiding and abetting second-degree murder and second-degree manslaughter.
But a combination of factors—not least of them being the COVID-19 pandemic that has cost millions of jobs and taken a greater economic toll on the Black community—has led to what feels like an unprecedented call to action in response to these killings.
Deep-rooted economic inequality being one of the societal ills atop the list of reasons for this level of civic unrest, there has been an extraordinary response from seemingly every corner of public life and the business world, with promises echoing everywhere from Instagram to corporate boardrooms to listen more and actively do more when it comes to lifting up people of color.
The fashion industry—which has been at the forefront of acceptance and equality in some arenas but has also been called out for not always extending that level of inclusion to racial diversity—has started to respond in recent weeks. Be it through the sales of special items, by disseminating information or, like some, by launching bold initiatives intended to set the tone for the foreseeable future, what these brands have in common is the knowledge that silence is no longer an option: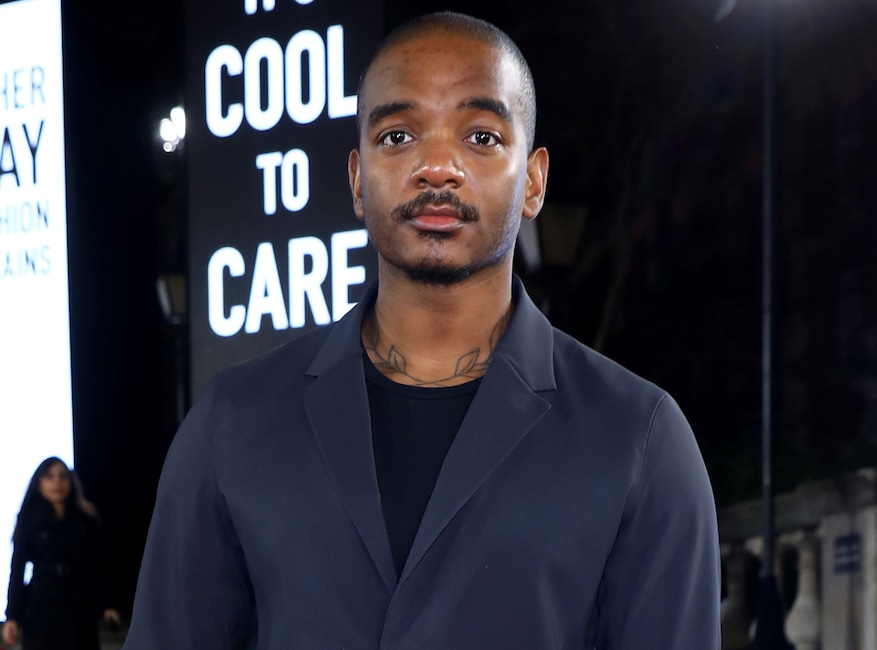 Tim Whitby/BFC/Getty Images
Samuel Ross
The founder and creative director of British streetwear label A-Cold-Wall pledged £25,000 (roughly $31,500) to be equally divided into grants for 10 small Black-owned businesses in a range of areas, including tech, design and engineering, and retail and fashion. His foundation also pledged £10,000 ($12,630) to Black Lives Matter for those on the front lines of the fight for equality and social justice.
Ross shared on Instagram: "My Heart and soul is with our brothers and sisters in the USA – I am with you in solidarity, and in spirit. As a global people – continue to donate. Economic support will assist in expediting and compounding resources – tangible change. This is an extremely urgent call, it is not a forum for discussion, nor a moment for inflamed rhetorics or lucid mantras.
"You must understand the gravitas of such traumatic realities – do not remain silent, remain focused."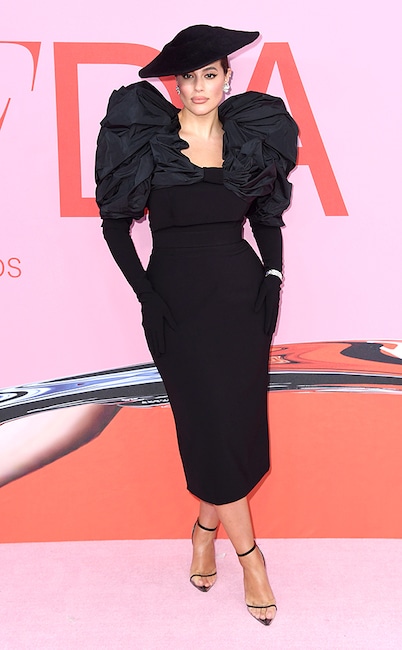 Stephen Lovekin/Shutterstock
Hardly Ever Worn It x British Vogue
The designer fashion resale platform has teamed with the magazine for a celebrity auction, with proceeds going to the NAACP and NHS Charities Together.
Items donated so far include Christian Siriano dresses worn by Ashley Graham (to the CFDA Awards) and Karlie Kloss (on Project Runway); an Alexander McQueen leather jacket from Kate Moss; Chanel bags from Adut Akech and Candice Swanepoel; Shalom Harlow's Versace robe; and a New York Yankees-themed Gucci top and trousers from Stella Maxwell.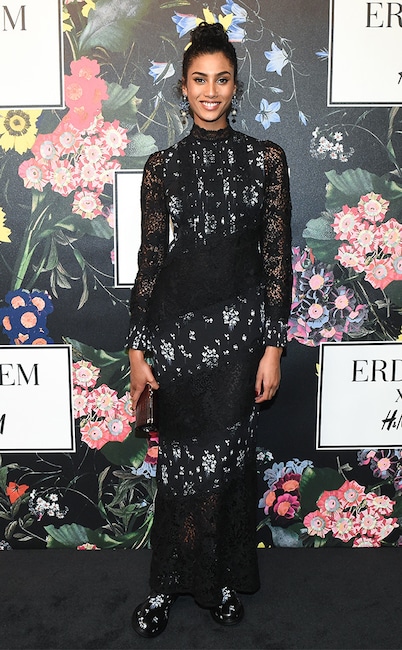 BFA
Imaan Hamman
The Dutch model donated a pair of Phoebe Philo Céline earrings for the Hardly Ever Worn It x British Vogue auction. On her personal Instagram she linked to the Minnesota Freedom Fund, which in addition to amassing a bail fund for people arrested while protesting also supports local causes and links out to organizations such as Reclaim the Block and the Black Visions Collective.
Article continues below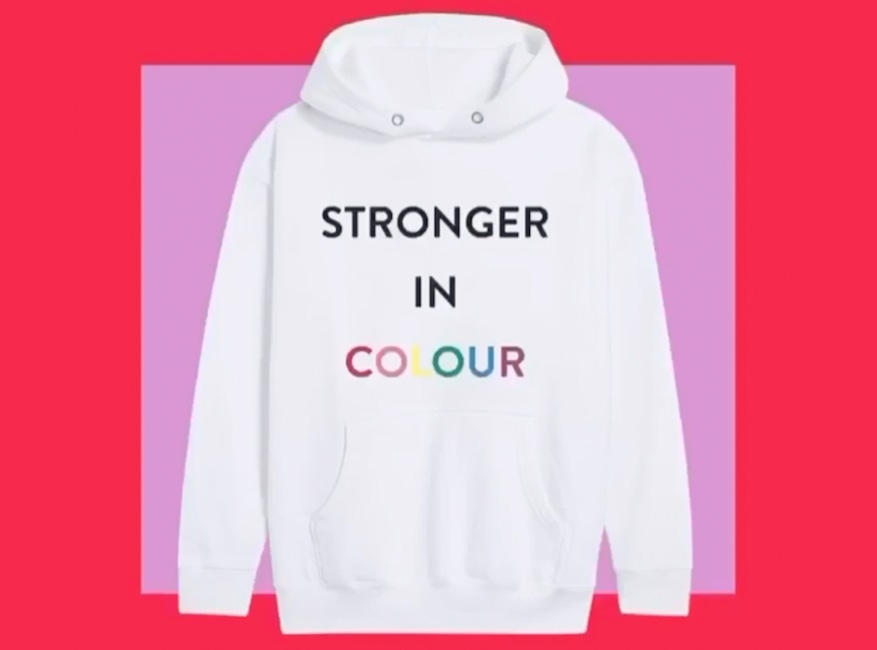 Prabal Gurung / Instagram
Prabal Gurung
Through June 15, 2020, 100 percent of net proceeds from the Nepalese-American designer's limited edition Stronger in Colour hoodies and T-shirts are being donated to The Bail Project.
"For many Asian Americans living in this country, our ancestors and parents worked hard and sacrificed so we could have better opportunities," Gurung, who participated in Define American's Black + Gold Forum to discuss relations between Black and Asian communities, wrote in a June 5 op-Ed for the Washington Post. "I believe that speaking out against racism, disparities and xenophobia is the ultimate show of respect. It shows our ancestors that their hard work is not in vain, that we understand all they had to overcome, and that they sacrificed their voice so we could find ours. We must stop the cycle of submission, and take on the mantle to fight for our rights and the rights of others. By opening the door for future generations, we can begin the process of healing."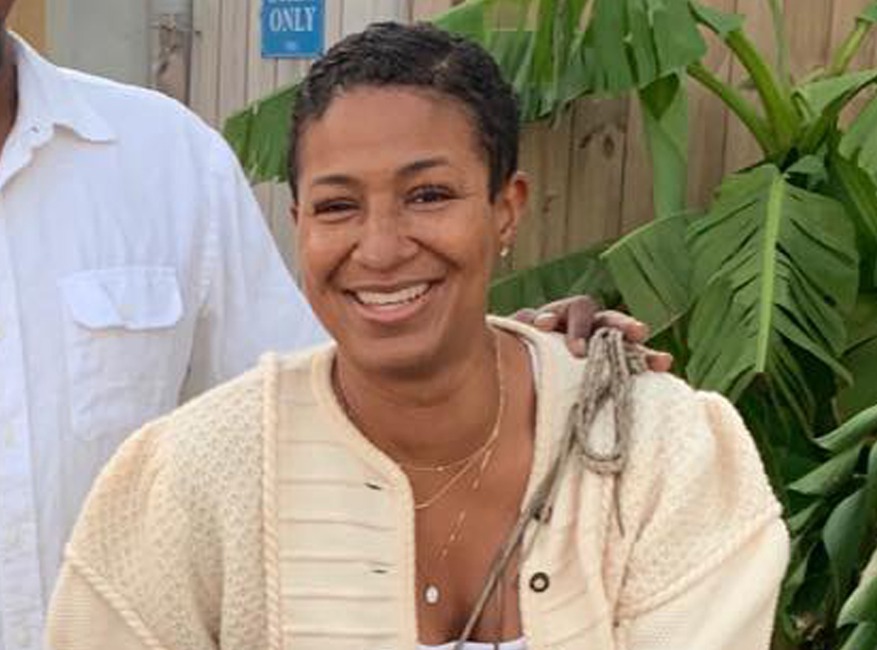 Nicole King / Instagram
Resonance
The sustainable made-to-order fashion platform, which operates its own factory in the Dominican Republic and on-demand fabric-printing process that allows brands to create quickly and without waste, announced a $50,000 initiative to "empower 10 creators of color to build and launch their own fashion brands by August 2020."
"This technology allows [designers] to spend more time being creative," Resonance creative director Nicole King told Vogue. "The pressure of predicting what fashion will be like 12 months from now is completely eliminated."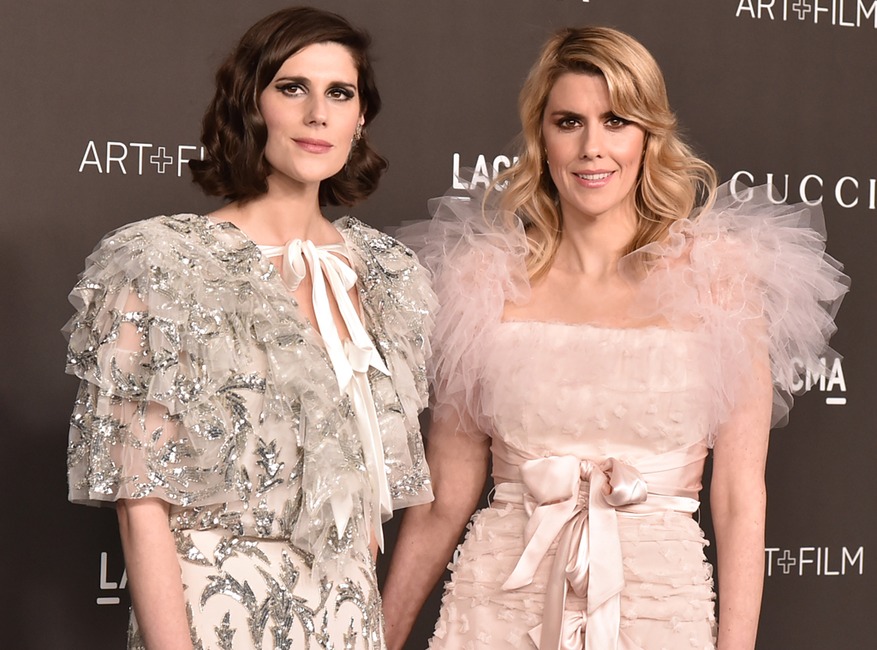 David Crotty/Patrick McMullan via Getty Images
Rodarte
Sisters Laura and Kate Mulleavy have pledged 100 percent of the profits from their brand's online jewelry sales through July 31 to the NAACP Legal Defense Fund.
Article continues below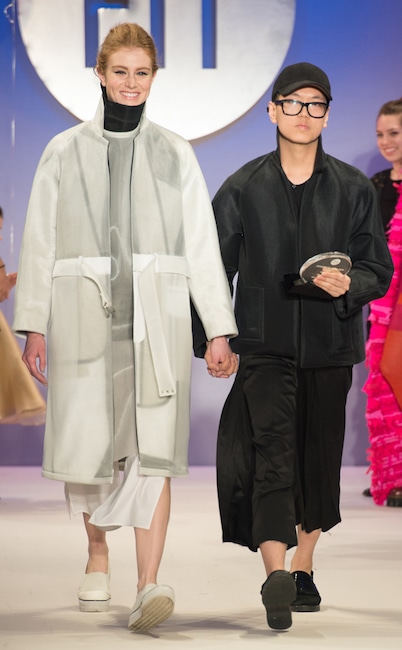 Mike Pont/Getty Images
Peter Do
The independent label committed to donating 100 percent of net profits from all e-sales in June to Color of Change, The Black Youth Project 100 and Black Visions Collective, all Black-founded organizations fighting for Black equality and racial justice.
"We at Peter Do demand accountability from our leaders, but also understand that we cannot rely on a system built on oppression and the systematic devaluing of black lives," read the mission statement on the label's website. "We've chosen to aid these organizations and their mission to empower true leadership and lasting change.
"The Peter Do team has expressed our individual views; now is the time for our family to speak with our collective voice, and encourage unified action. We must all do our part not only now, but for the future."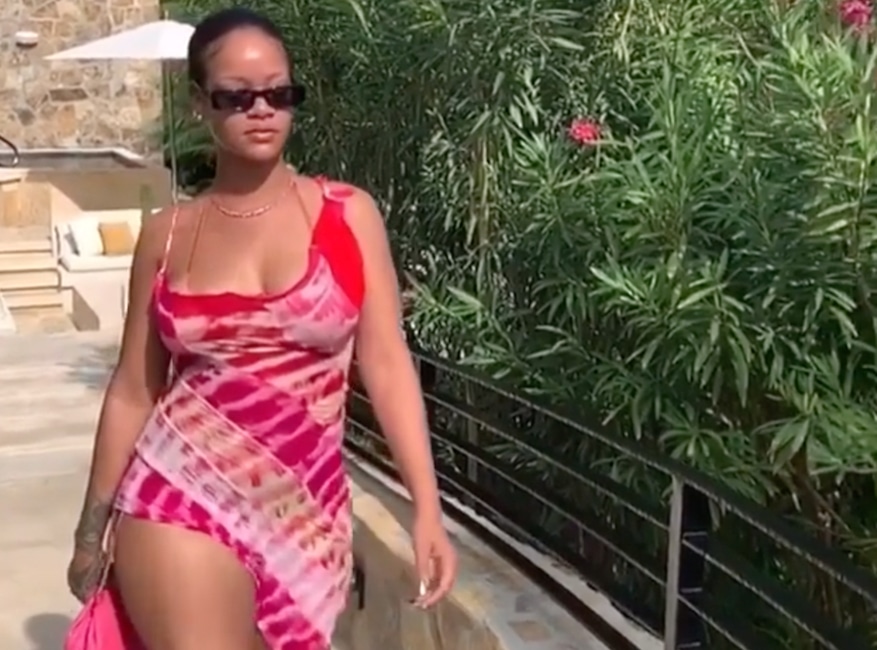 ASAI / Rihanna / Instagram
Asai
All net proceeds from sales of the brand's Hot Wok Dress—best known for the way it fiercely draped Rihanna and expressly back in production for the cause—will be split between Black Lives Matter, The Voice of Domestic Workers and Solace Women's Aid.
"Black Lives before anything," wrote designer Asai Ko. "Just start with one product. 100 [percent of] profits after the cost to make the garment. Your percentage reflects your compassion. Tbh nobody should be using resources in fashion to further pollute this world until what they create supports black lives and POC in every level."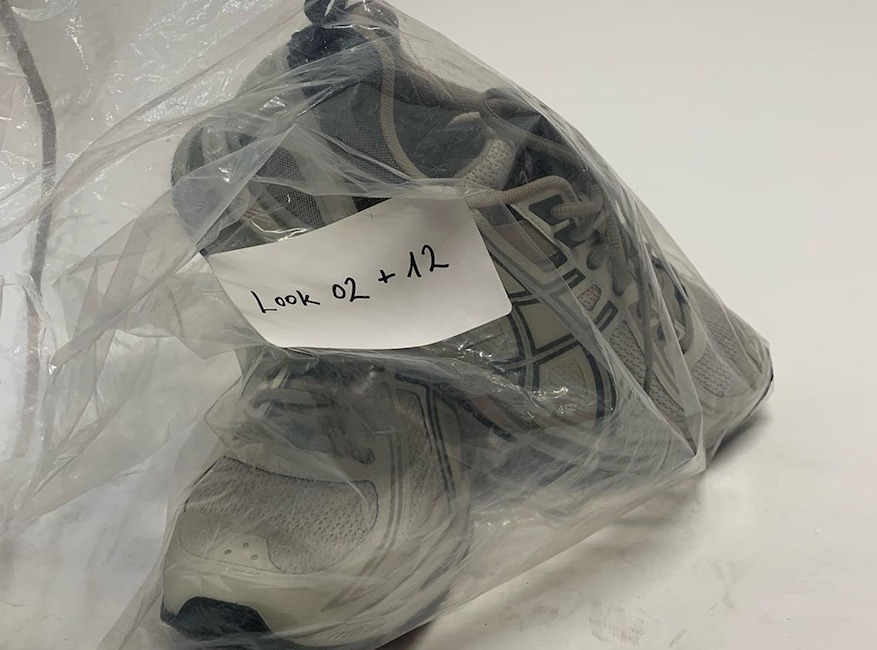 Kikoko Stadinov / Instagram
Kiko Kostadinov x Asics
The label started auctioning off previously unproduced sample designs from its sneaker collaboration—the final price of which would be triple-matched by Asics—and split the proceeds among Black Lives Matter, the Minnesota Freedom Fund, Black Vision Collective, Reclaim the Block and The Bail Project.
Article continues below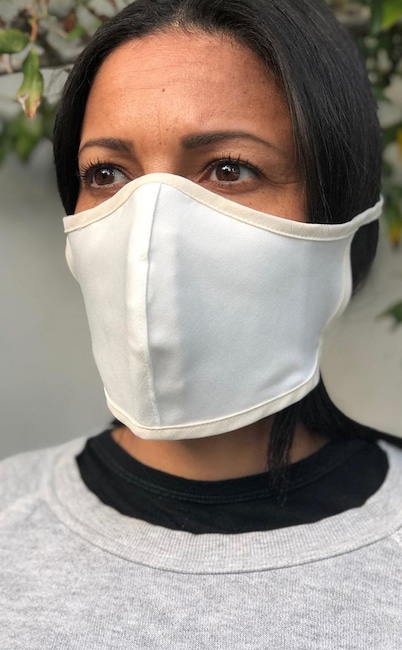 Citizens of Humanity / Instagram
Citizens of Humanity
The high-end denim brand is donating 100 percent of the proceeds (minus sales tax and shipping fees) from sales of face masks to Black Lives Matter, Color of Change, the Rebuild Foundation, Planned Parenthood, the Southern Poverty Law Center, Los Angeles LGBT Center, the National Women's Law Center, the Children's Defense Fund, Real Justice and the ACLU.
"Doing nothing is not an option," COH wrote on Instagram. "We urge everyone to do something peacefully. We're listening, learning, and contributing to organizations that are fighting injustice on many levels. We believe that everyone must do something to fight injustice – whether it is racial injustice or gender injustice or sexual preference injustice or whether it is the injustices in our judicial and health care systems."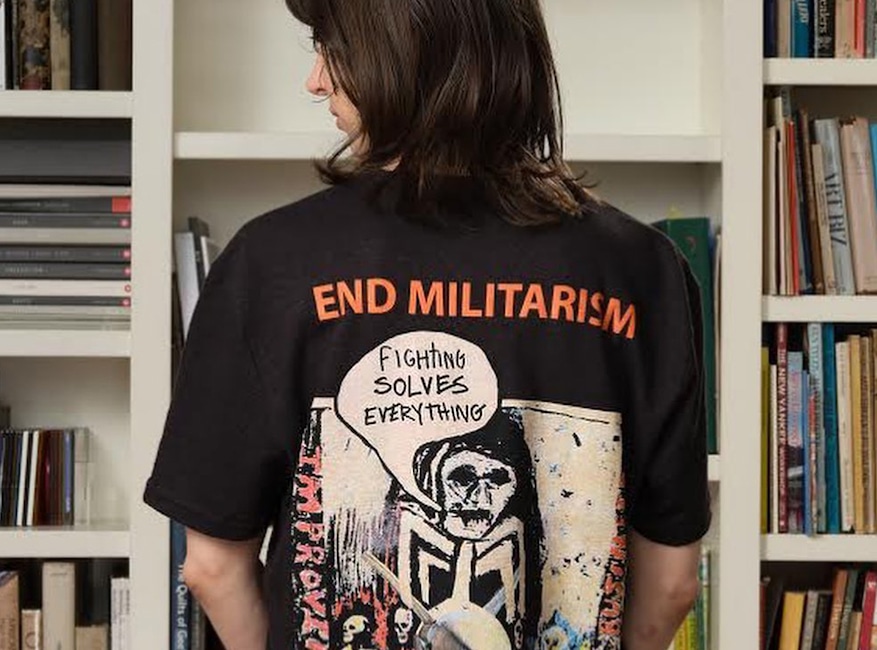 Lou Dallas / Instagram
Lou Dallas
Lou Dallas founder Raffaella Hanley has been donating 50 percent of the sales from her one-woman New York label's "End Militarism" T-shirts to BlackVisions Collective, as well as 30 percent from sales of Crop Savage Hoodie to The Okra Project; BTFA Collective, which benefits black trans women in the arts; and the Black Trans Travel Fund.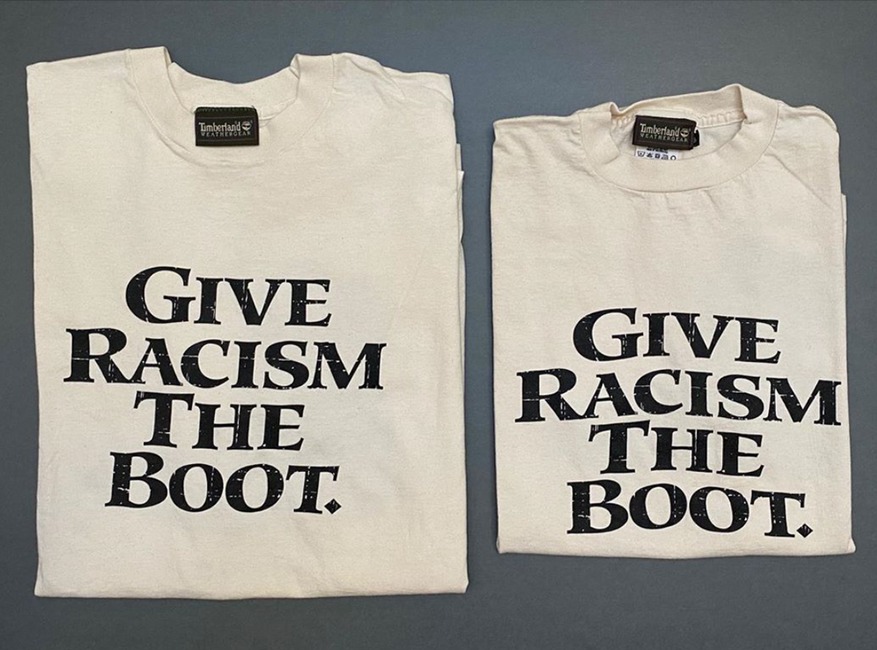 Instagram
Procell
Temporarily shuttered due to COVID-19, the Delancey Street vintage store best known for its premiere selection of concert T-shirts, opened its doors to City Kits, which assembled packages of provisions—water, masks, gloves, etc.—for protesters.
Article continues below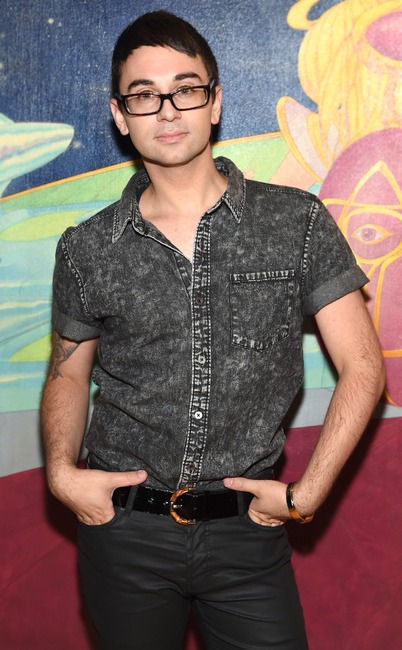 Jamie McCarthy/Getty Images
Christian Siriano
The Project Runway winner turned mentor was already known for his diverse clientele, and he kept the sewing technicians he has on staff busy when the COVID-19 pandemic forced non-essential businesses in New York to close in March by turning his atelier into a face mask manufacturer. They made the masks solely to donate and, Siriano told The New Yorker, workers were not required to come in—but around 10 started showing up each day for the label's new endeavor.
So it was no surprise when, after George Floyd's death on May 25, Siriano was posting the work phone numbers of Minneapolis Mayor Jacob Frey and District Attorney Mike Freeman on his Instagram; urging followers to vote in their state primaries on June 2; and sharing a series of steps people could take to demand legal action be taken against the cop who shot Breonna Taylor and to donate to her family.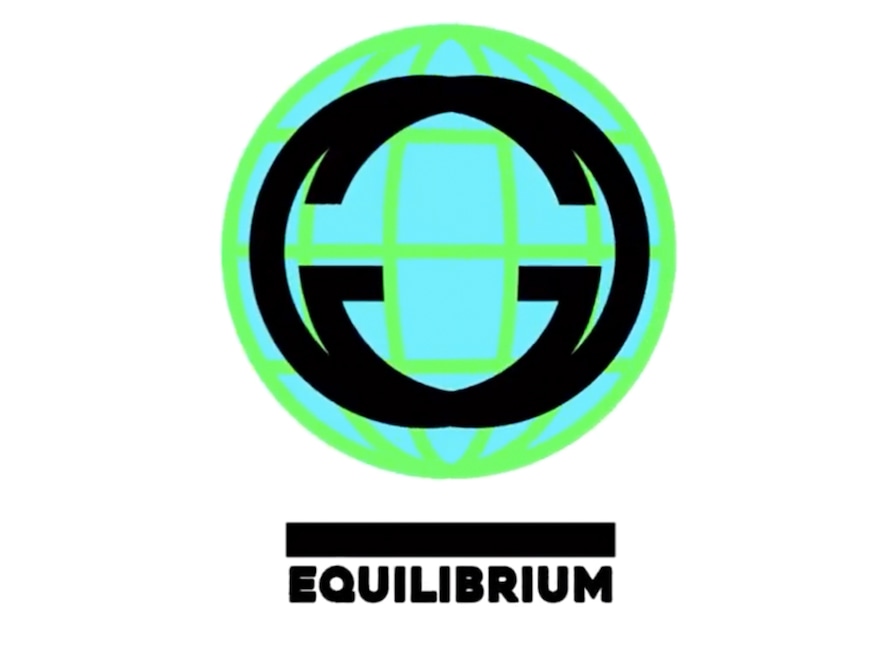 GUCCI EQUILIBRIUM / Instagram
Gucci
On June 8, 2020, the Italian fashion house—which in 2019 promised to improve diversity in hiring after producing a turtleneck on an $890 sweater resembled blackface—launched Gucci Equilibrium, a new platform to fulfill the luxury brand's "commitment to generate positive change for people and our planet." In addition to environmental and sustainability initiatives, there is a pledge to "fight for equality and combat racism."
Since George Floyd's death, Gucci says they have made donations to the NAACP, Campaign Zero and Know Your Rights Camp through its North America Changemakers Impact Fund.
There is a lot more to be done, as A-Cold-Wall's Samuel Ross reminded this month, telling Vogue he was "severely disappointed" by the fashion industry's response to date to the Black Lives Matter movement.
Model Joan Smalls has also expressed her dismay over the lack of big names putting their money and influence where their Instagram sentiments are, stating via Harper's Bazaar, "Much to my amazement, a good amount of this industry, which I am a part of, has not spoken up to show their solidarity for equal rights and equal treatment for all, specifically the Black community.
"This encompasses the whole gamut of the fashion industry, from agencies to magazines to brands. An industry that profits from our Black and Brown bodies, our culture for constant inspiration, our music (that continues to glorify these brands), and our images for their visuals has tiptoed around the issue at hand. You are part of the cycle that perpetuates these conscious behaviors."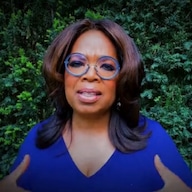 Read
Black Lives Matter: In the Words of Oprah Winfrey, Ciara, Lizzo and Other Stars
Ross says that part of the solution lies in making a commitment to cultivating young Black talent.
"It shouldn't be an industry hidden from the Black community," Ross said. "The next generation must be given the time of day and the skills to succeed." He added, "Black people need to be hired for their intellect and credentials, not as a marketing tool."
Designer Peter Do also told Vogue, "With the murder of George Floyd, we as a family decided it was our duty to speak for the first time on the brand channel and to follow words with actions via a financial pledge: An attack against one is an attack against all. This is our ongoing commitment to fight for a racially equitable world, not only in word but in deed."
This series of events—numerous instances of police violence caught on video, social media flinging news and opinions every which way 24/7, a pandemic and an already-fraught political atmosphere—has already exposed major cracks in the system. Perhaps it will also be the one to, as some hope it will, send the existing structure crashing down so a new, more secure one can rise in its place.
"E! stands in solidarity with the black community against systemic racism and oppression experienced every day in America," the network said in a statement. "We owe it to our black staff, talent, production partners and viewers to demand change and accountability. To be silent is to be complicit. #BlackLivesMatter."
Source: Read Full Article