The older I get, the more interested in — okay, obsessed with — skin care I become. Learning about ingredients and the benefits of the best new skin care is a thrill. The only thing is, it's not always affordable. Browsing the internet, I stumbled upon the updated Walmart.com skin care section and all of my concerns about creating an affordable new skin care routine were gone. Considering I was able to create a whole new daytime and nighttime skin care routine — including a mix of high-end and drugstore products — without spending over $150, I'd have to say I'm pretty pleased.
I'm even more pleased to announce that these nine products have become some of my new faves. I found the best rosewater toner to make my botanical skincare dreams come true, and it's only $12. I also had no idea that I could find K-beauty at Walmart.com, but now I have three new K-beauty products that I can't live without. And if you've been wondering about the benefits of jade rollers, all I have to say is scoop one up for under $10 and find out for yourself (spoiler alert: they're amazing). I could go on all day, but suffice it to say Walmart nails the high-low skin care selection. Read on to see my new faves and maybe discover a few for yourself.
There are three products that make the base of both my day and night skin care routines: a cleanser, a toner, and an essence.
Cleanse With This Natural Face Wash For Oily Skin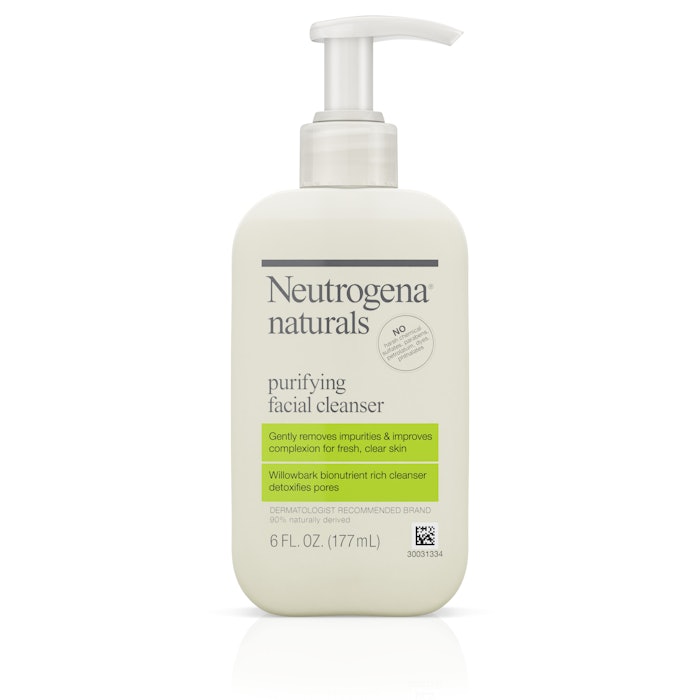 Neutrogena Naturals Purifying Face Wash with Salicylic Acid
$7
Walmart
I have oily, acne-prone skin so I'm always looking for a cleanser with salicylic acid. What makes this cleanser a standout is that the salicylic acid in it is naturally derived from willow bark. Plus, it's free of sulfates, parabens, and dyes.
This Botanical Rosewater Toner Refreshes and Cleanses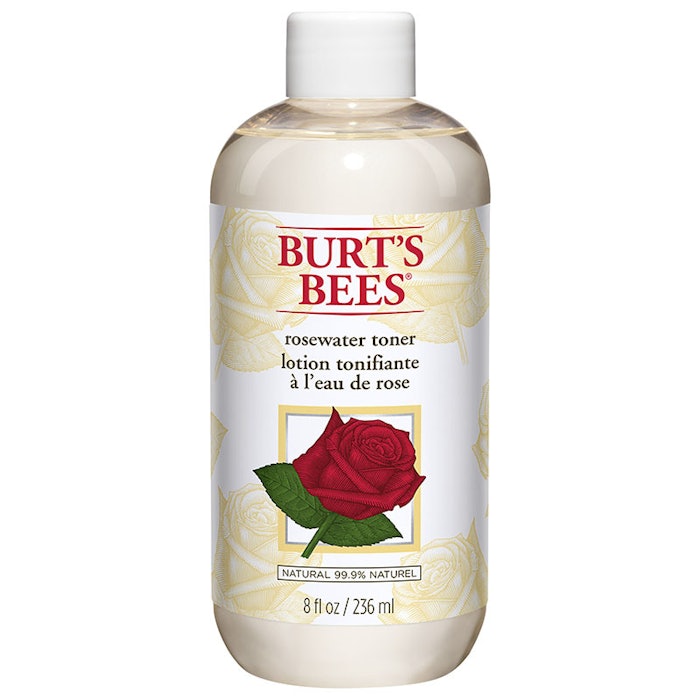 Burt's Bee Rosewater Toner
$12
Walmart
It took me a while to understand the benefits of toner, but now it's a must in my routine. This formula includes natural rosewater (a gentle astringent), as well as aloe vera, cornflower extract, and glycerin. I swipe it on with a cotton pad to remove any leftover product, dirt, oil, or makeup. It leaves your face feeling naturally clean, soft, and refreshed.
After Toning, Soothe Skin With a K-Beauty Essence Mist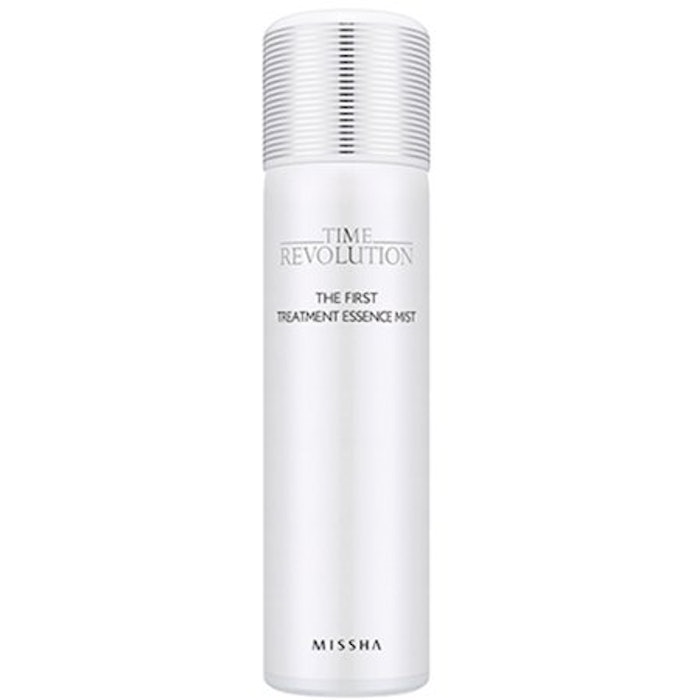 MISSHA First Treatment Essence Mist
$14
Walmart
After washing and toning, skin can be a little raw, so I like to balance it out with an essence. A must-have step in K-beauty, this essence mist is extra soothing and refreshing. It's made with fermented yeast extract that delivers vitamins, amino acids, and minerals to renew skin.
For my day routine, I focused on finding things to protect my skin as I go about my day.
To Prep Skin For The Day, Use This Vitamin C Serum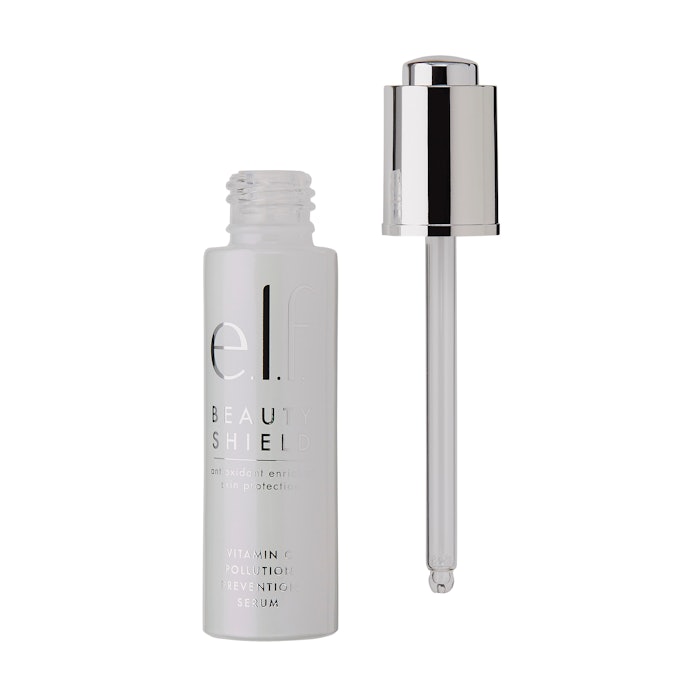 e.l.f. Cosmetics Beauty Shield Vitamin C Pollution Prevention Serum
$16
Walmart
After skin is cleansed and toned, I follow up with this serum. I live in New York — one of the most polluted cities in the world — so protecting skin from free radicals is key. This serum is formulated with antioxidants, vitamin C, vitamin E, and pomegranate extract that create a barrier to protects against the effects of everyday environmental aggressors. Plus, when used with sunscreen, vitamin C helps brighten skin. I love the radiance boost!
…Followed By The Perfect Daily Moisturizer For Oily Skin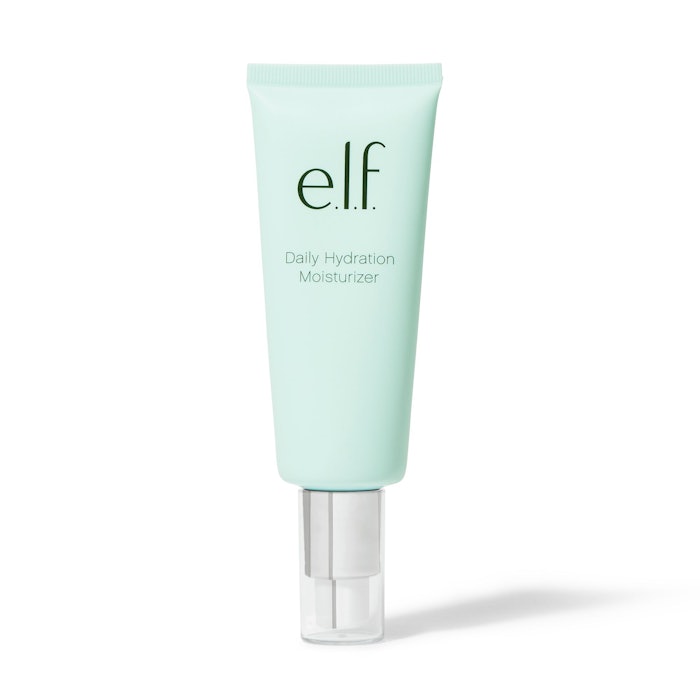 e.l.f. Daily Hydration Moisturizer
$8
Walmart
I used to think that I could skip moisturizer because I have oily skin, but that's a total myth. Instead, I look for lightweight, nourishing moisturizers like this one. With jojoba, aloe, shea butter, cucumber, antioxidants, and vitamin E, it's the perfect daily moisturizer — and it smells so good!
This Sweat-Proof Sunscreen Doesn't Leave a White Cast
Missha All Around Safe Block Essence Sun SPF45/PA+++
$13
Walmart
By now we all know that sunscreen is non-negotiable. Since my moisturizer doesn't have sunscreen in it, I went for this daily sunscreen by a popular K-beauty brand. Not only is it sweat-resistant , but it offers full spectrum UVA and UVB protection. And since it's made with natural plant extracts, it's also super hydrating.
My biggest skin concern right now is dealing with dark spots from past acne, so I wanted my night routine to take care of that.
A French Serum To Lighten Dark Spots and Hyperpigmentation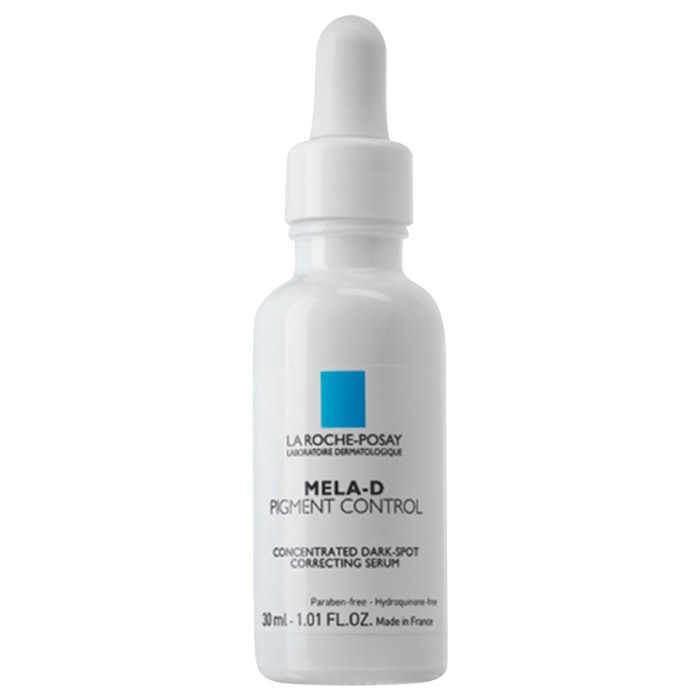 La Roche Posay La Roche Posay Mela-D Dark-Spot Correcting Serum
$40
Walmart
Dark spot treatments usually have harmful bleaching ingredients like hydroquinone, but not this serum. By one of my favorite French skincare brands, this serum works to lighten dark spots with a concentrated mix of Kojic acid, LHA, and glycolic acid. Together, these acids help shed dark cells from the skin's surface and increase radiance. Just remember — if you wear this and go out in the sun, it can intensify dark spots. If you do use it during the day, be sure to always pair with sunscreen!
Give Your Skin a Boost of Hydration Overnight With A Water Sleeping Mask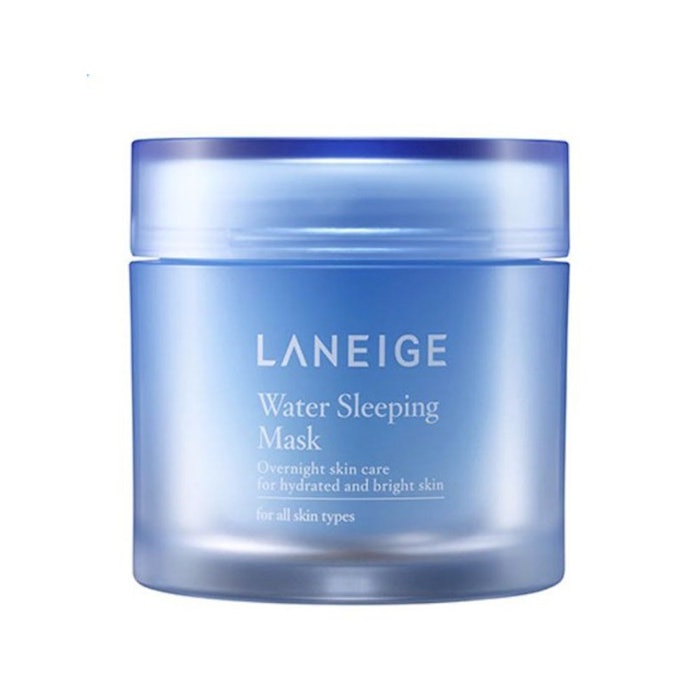 Laneige Water Sleeping Mask
$23
Walmart
Since skin absorbs products better an night, I like to make sure that I'm hydrating as much as possible. This sleeping mask has a gel-creme texture so it never feels heavy. Infused with hydro-ionized mineral water, it's basically a glass of water for your skin.
Decompress With This Jade Roller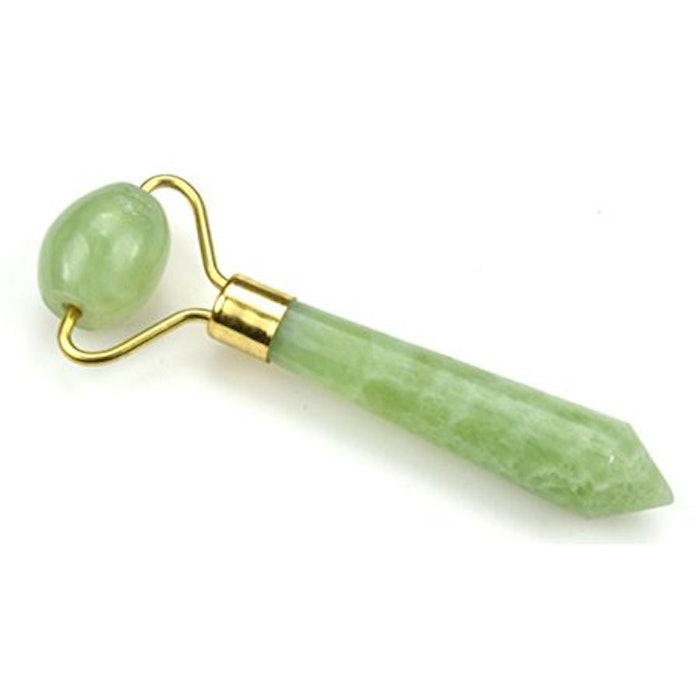 100% Natural Grade Jade Facial Massage Roller
$9
Walmart
I'll admit it — when I first heard of using a jade roller on your face, I thought it was just another trend. But now that I've tried it, my tune has totally changed. I'm convinced that when I use my jade roller it not only helps massage my moisturizer into my skin, but it also improves circulation, reduces puffiness, and promotes elasticity. Plus, it's super relaxing.
Bustle may receive a portion of sales from products purchased from this article, which was created independently from Bustle's editorial and sales departments. This article reflects price at publication and may change.
Source: Read Full Article