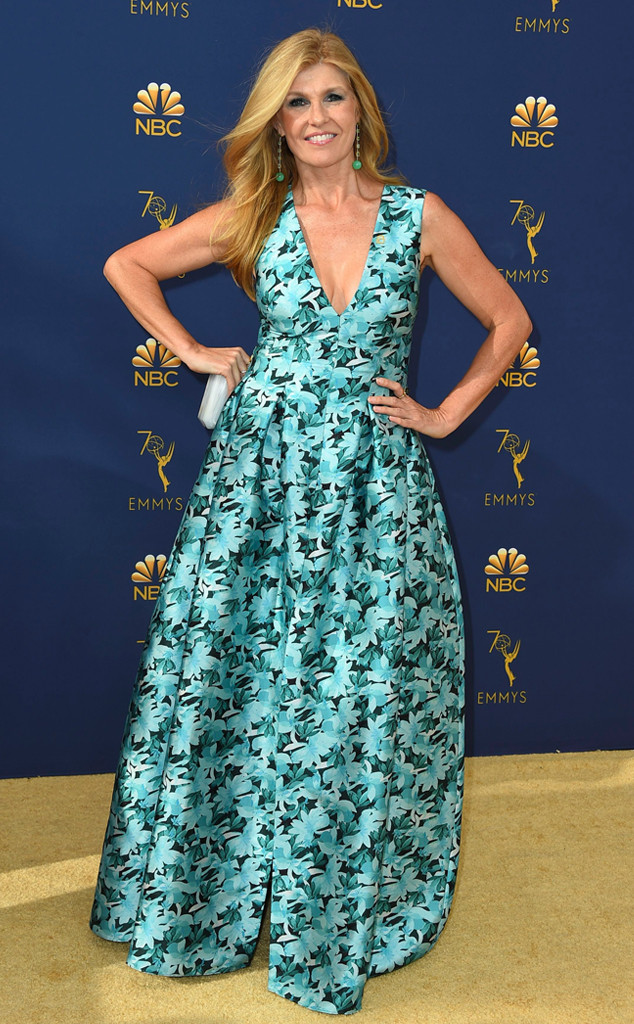 Jordan Strauss/Invision/AP/REX/Shutterstock
Once upon a time, there wasn't any Connie Britton in our lives. Then all of a sudden, there she was, like a long lost member of the family.
And at the head of the table is where she has remained.
The level of fandom devoted to Britton varies, with perhaps the most enduring bunch being those who will never stop worshiping her as Tami Taylor on the late, great Friday Night Lights, her partnership with TV husband Kyle Chandler anchoring the drama when all the other characters' lives were flying off the rails. Then it was on to playing Dylan McDermott's long-suffering and about-to-be-suffering-more wife on the premiere season of American Horror Story, and then she was super-star country singer Rayna Jaymes on Nashville.
As part of the Ryan Murphy family, she played Faye Resnick on American Crime Story: The People v. O.J. Simpson, starred as the voice of calm reason on 911 and briefly reappeared as Vivien Harmon in AHS: Apocalypse.
Most recently she has hooked a new audience with Bravo's Dirty John, based on the Los Angeles Times investigative report and podcast about successful Newport Beach interior designer Debra Newell, who fell prey to a charming (and so obviously dangerous, come on…right?) con man. Eric Bana plays the master manipulator, and Britton earned her second Golden Globe nomination, best performance by an actress in a limited series or TV movie, for her efforts.
"If you look at her on paper, there's no reason that this should have happened to her and to her family, and yet it did," Britton told E! News last fall in describing the pull of the role for her and the mass fascination the story caused, going from a piece of journalism to a cable series within a year.
"The content that we're having access to is shifting," she acknowledged. "I'm pretty old-school so I'm still like, 'I'm going to read a book!'" Britton smiled. "But I also really understand that people are able to use these new types of media to do great storytelling. So it's great to be able to cross over and really utilize that."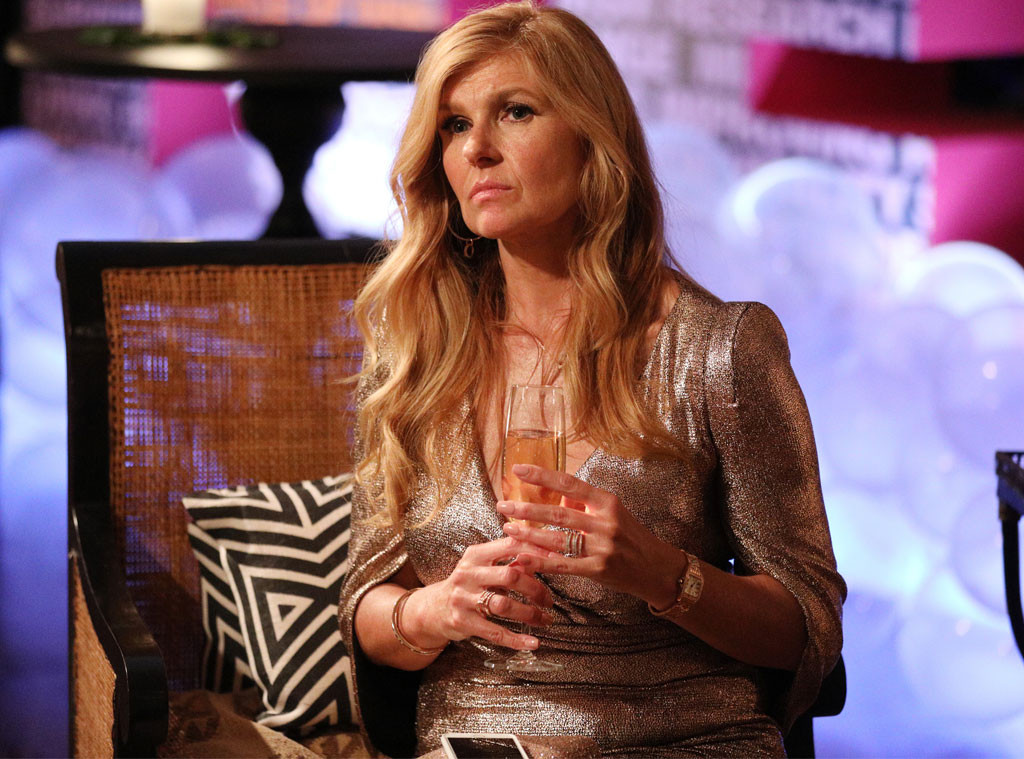 Jordin Althaus/Bravo/NBCU Photo Bank via Getty Images
Incidentally, it's Britton's "old school" appeal that has turned her into one of the most enjoyable, appreciated actresses of right now.
Onscreen she has embodied the ideal wife and mom without being matronly, a strong supporting player without being a second fiddle type and the scene-stealing charmer without that sucking-up-all-the-oxygen quality that some characters can't help but evince.
And when she's not acting…seriously, who has watched Connie Britton give an interview and then not wanted to meet her in person? She comes off as the woman you like to think you could be at your warmest, cleverest, most vibrant and most charming. (And yes, that's all her own hair.)
"It's important to me to play women who are empowered and who have a strong sense of self, but who are also connected to their sexuality," the Ivy League graduate told the Dartmouth Alumni Magazine in 2017. "I want to continue on that path."
It isn't as if she actually came out of nowhere when Friday Night Lights premiered in 2006—and not only because she was also in the 2004 movie of the same name with Billy Bob Thornton. She had been acting for a decade, making her big screen debut in 1995's The Brothers McMullen, which was the indie NYC romance of its day, and moving on to star on Spin City during the Michael J. Fox years and have recurring roles on The West Wing and 24.
But it wasn't until 2006—a decade after she lost the female lead in Jerry Maguire to Renée Zellwegger, right when Britton was supposed to be the next hot young thing—when lightning really struck. ("Maybe I was too tall," she cracked to the New York Times in 2013.)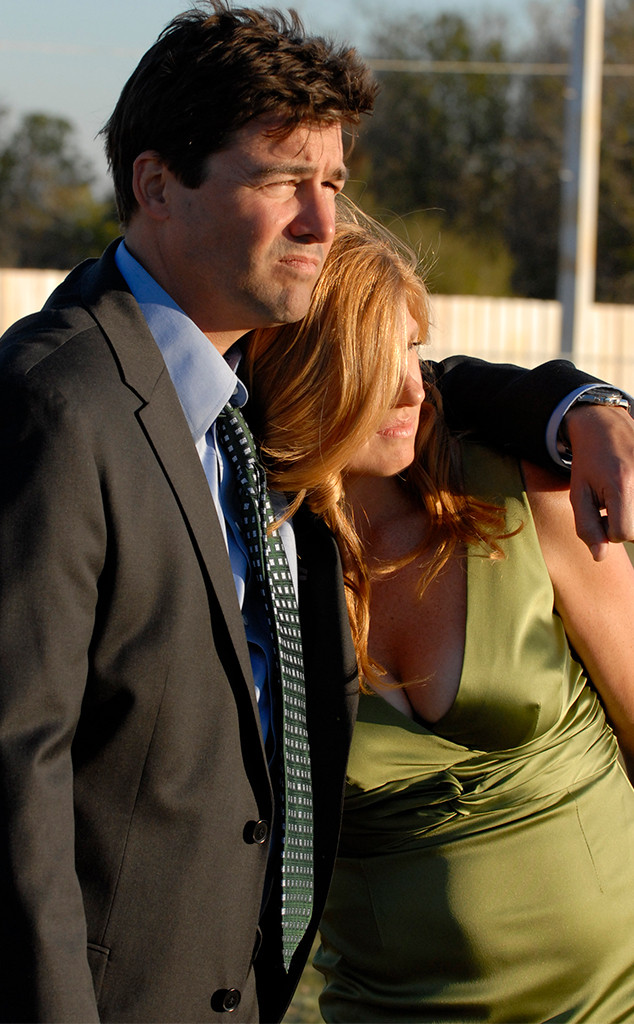 Bill Records/NBC
"I was like, 'alright, we'll see,'" Britton reminisced to E! News about being offered her role on the TV version of Friday Night Lights after much of her part was cut out of the 2004 movie by director Peter Berg, who also created the show.
"And it's been really wonderful," she continued. "It's a really great ensemble, and it's really a show about the people in this town," as opposed to just being about football.
That was Britton in the fall of 2006, before the show—which never earned the ratings or the awards it deserved (it won three Emmys over five seasons, for writing, casting, and Best Actor for Chandler; Britton was nominated twice)—became a full-fledged phenomenon among its fan base. And while her based-on-a-real-coach's-wife character of Sharon Gaines got short shrift in the movie, Tami Taylor became one-half of one of the great TV couples, as well as one of the great TV role models.
So when she got busy clearing eyes and filling hearts on NBC's FNL, her meatiest role yet, Britton was already a very familiar actress, but it was over the course of that show that she became a cultural icon. And when she reached that tier of fame, she was ready—appreciative of the "life experience," as she recently described it to the New Yorker, she had acquired on her journey to being offered some truly plum opportunities.
After FNL ended, "I needed to shake things up," she recalled to Vulture, laughing, "but also worried, 'My God, what are people going to think when they see Tami Taylor having sex with a man in a rubber suit?!'"
A haunting scene indeed, but American Horror Story proved to be yet another cultural touchstone, and Britton hasn't stopped working since. She knows that having one's career take off at 40 isn't the common narrative for a woman in Hollywood, but the now 51-year-old star is proud to be representing on behalf of the adults in the room.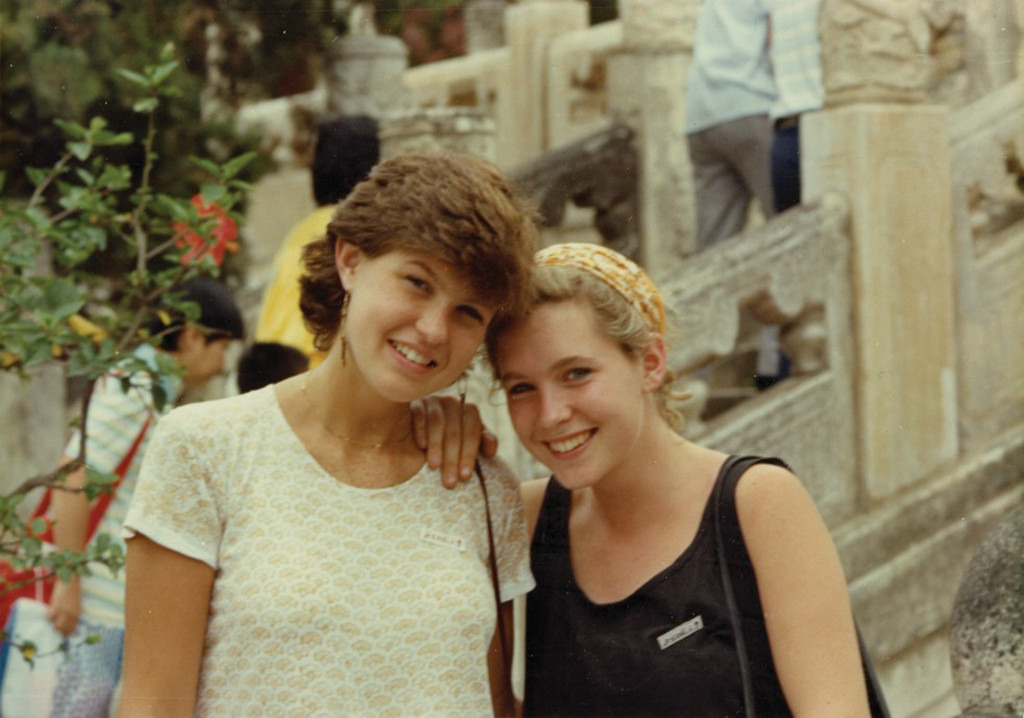 Twitter
The Boston-born and Lynchburg, Va.-bred actress and activist graduated from Dartmouth (during which she was roommates with future New York Sen. Kirsten Gillibrand while studying abroad in China) with a degree in Asian studies in 1989 and moved to New York. She paid the bills as an aerobics instructor, did theater and married college sweetheart John Britton (that's right, Britton is Constance Elaine Womack's once-married name) in 1991.
In 1995, Britton got divorced but also made a splash in The Brothers McMullen, after which she moved to Los Angeles, where her struggling-actress memories include sharing a house with Lauren Grahamand subsisting on Rice Krispies Treats.
"Parents and families, I feel ya," the actress quipped last May in giving the commencement speech for the USC School of Dramatic Arts class of 2018. "Your kid went to USC and ended up studying theater. Oh…yeah. I would like to say to you, congratulations. Thank you for getting through the anxiety and the stress of all that–and now it's just smooth sailing.
"Hold on, that may not be accurate."
Source: Read Full Article