Inside the Undying Fascination With Sharon Tate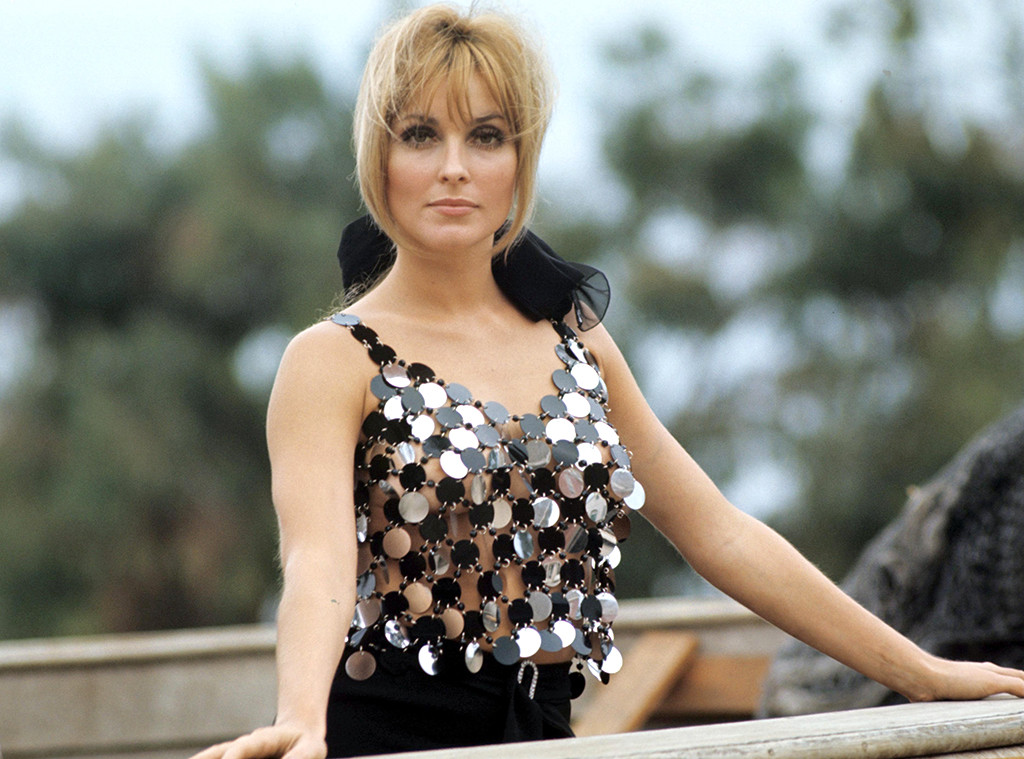 Globe Photos/Shutterstock
"I don't like that word starlet at all, because there's no such thing actually. I feel, at least in my estimation, that every person, if they want to be an actress or they want to stay in the acting world—which is a pretty tough world—before you even make an appearance, it's very necessary to learn your craft first, and take as much time, and do as much as you can."
So said Sharon Tate in 1966, when she was an unarguably stunning up-and-comer who came to Hollywood with big dreams, which she hoped were on the verge of panning out.
Three years later, she was a legend.
The actress had a handful of B-movies, most memorably Valley of the Dolls, and some TV guest spots to her name when, at 26 years old, she was one of seven people murdered by members of Charles Manson's so-called "family" over the course of two nights of carnage that shook Hollywood and made Tate more famous than anyone's wildest ambitions could have anticipated.
Fifty years later, Tate remains frozen in time, the accidental co-star of one of the most gripping, gruesome and parsed-over crime dramas to worm its way into the fabric of our culture. Her story has often been a footnote to Manson's, however, her life a casualty all over again when weighed against the still literally insane details of what he and his followers did.
Lindsay Lohan made a well-meaning but not well-received attempt to draw attention to Tate in 2015, dressing up in a mod, '60s-style outfit reminiscent of the actress' hey-day. "I LOVE SHARON TATE," she wrote amid myriad hashtags on Instagram. It's unclear if she knew it was also Manson's 81st birthday that day, but the many commenters who found it disrespectful didn't care either way.
Yet she wasn't wrong that Tate posthumously became a style icon in addition to a retroactively appreciated actress, to forever be remembered for what could have been.
And with Tate being portrayed three times on the big screen in 2019 alone—by Hilary Duff in Daniel Farrands' The Haunting of Sharon Tate, Grace Van Dien in Mary Harron's Charlie Says and Margot Robbiein Quentin Tarantino's Once Upon a Time in Hollywood—there's no time like the present to put Tate back at the center of her story, a true tale that bucks the conventions of reality at every turn.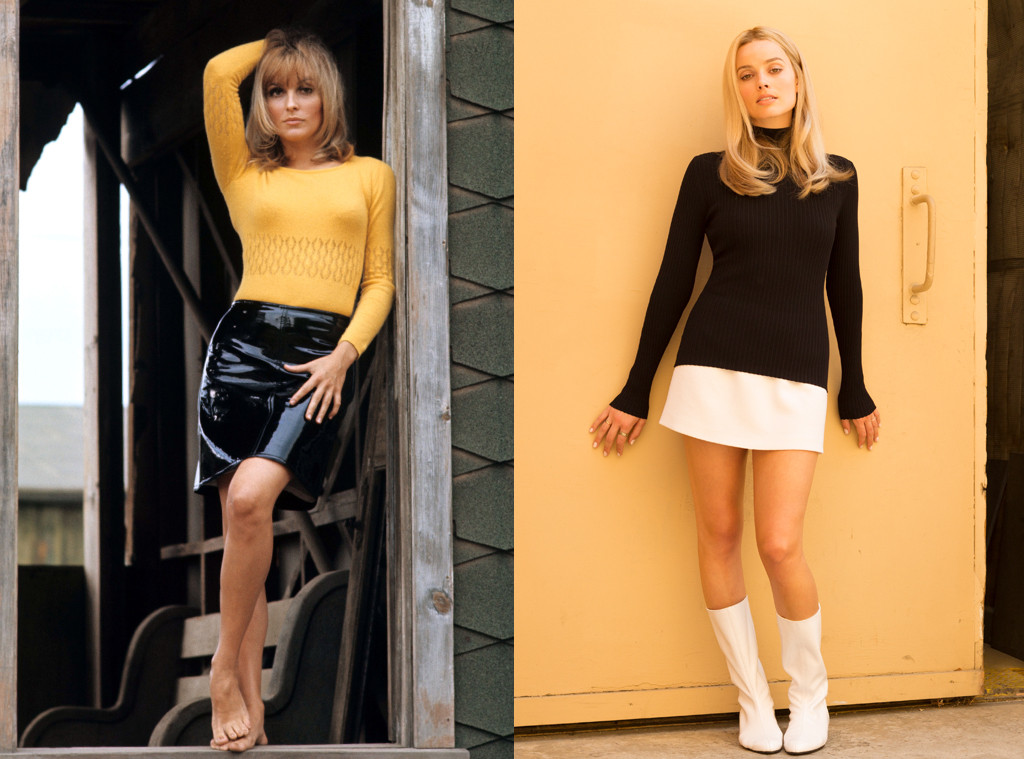 Globe Photos Inc/REX/Shutterstock; Andrew Cooper/Sony Pictures
There has been no cease in the telling and retelling of Manson's story, how the diminutive musician from Ohio got people to kill for him and how he held sway over countless others.
No true crime renaissance was needed to bring the interest in that back. The focus on bad people and the terrible things they've done has yet to go out of fashion. But at least there's room in this sprawling storytelling landscape of ours to remember the lives that actually deserve remembering.
"In 1969 my sister was involved in an event that changed the country in ways that still resonate," her sister Debra Tate wrote in the introduction to the 2014 book Sharon Tate Recollection, featuring dozens of photos of the late star. "That said, I always felt it was very unfair for her life to be remembered primarily for its final moments. Sharon had a magnificent life."
There were a few more months to go, but the events of the early morning hours of Aug. 9 and Aug. 10, 1969—which came to be referred to in homicide parlance as the Tate-LaBianca murders—effectively ended the 1960s. For Sharon Tate, it had been the decade in which everything had happened.
The eldest of Col. Paul Tate and Doris Tate's three daughters, Sharon was born in Texas—at 6 months old she was crowned Miss Tiny Tot of Dallas after her grandma submitted photos of her—but the family moved around a bunch as dictated by Paul's Army career. At 16, she was Miss Richland, Washington, then Queen of the Autorama at a car show. She moved to Verona, Italy, with her parents and sisters Debra and Patricia in 1960.
She went to an American high school, where she was a cheerleader and prom queen in 1961. According to a shockingly brief mention in Ed Sanders' 2016 biography Sharon Tate: A Life, Tate told Roman Polanski on their first date that she was raped by a soldier in Italy when she was 17, but as Polanski put it, she said the attack "'hadn't left her emotionally scarred.'"
Knowing already that acting was for her, she would seek out the sets of film shoots in the area, and she ended up an extra in the swords-and-sandals epic Barabbas. Her mother allowed one of the film's stars, Jack Palance, to take her out on a dinner date. Gossip columnist Hedda Hopper also linked a 19-year-old Tate to Richard Beymer, who had just filmed the role of Tony in West Side Story and was shooting Adventures of a Young Man in Verona.
In the summer of 1961, Tate's father was assigned to San Pedro, Calif. She beat her parents to Southern California by a few months to get a head start on her aspirations.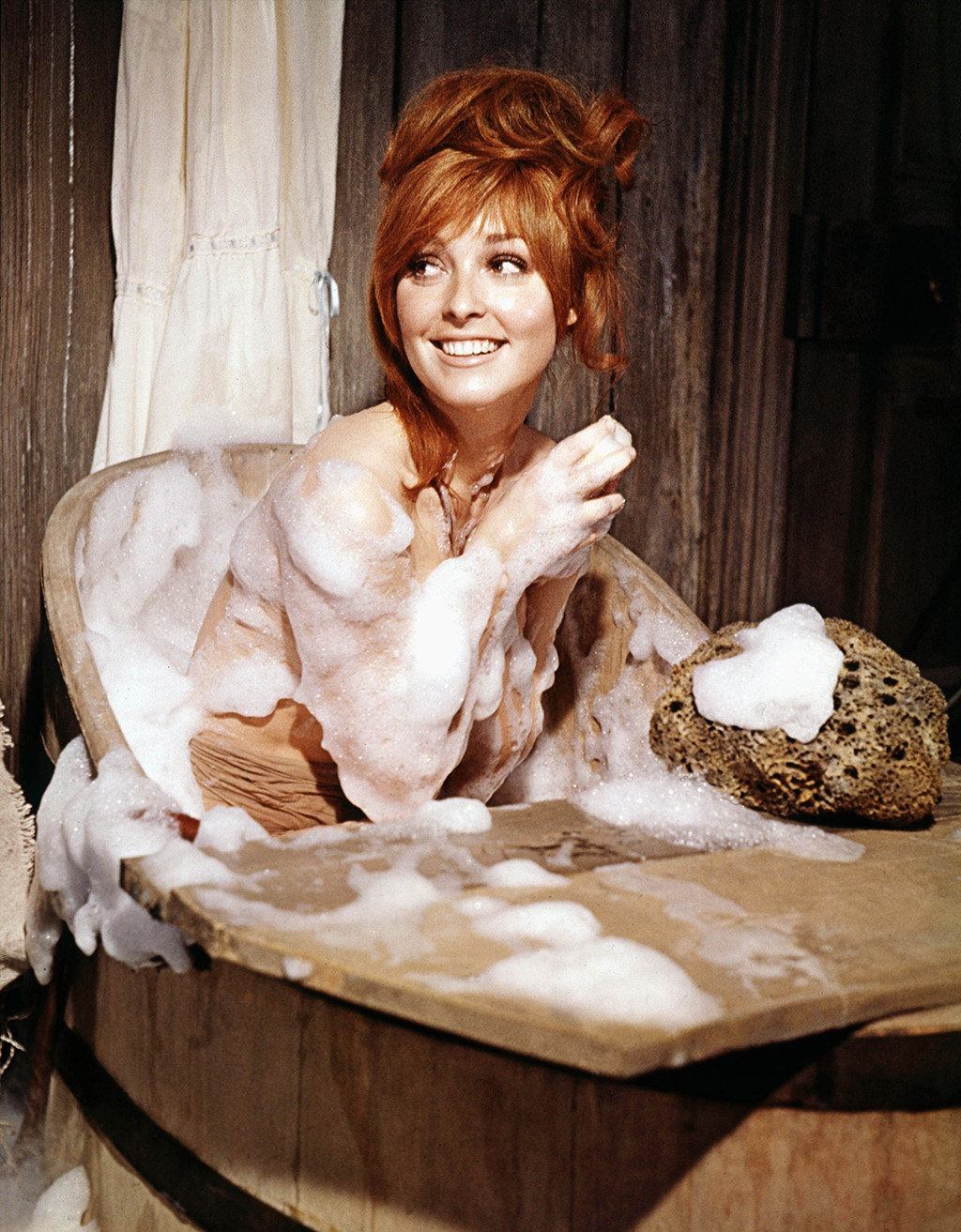 Mgm/Kobal/Shutterstock
Until then her film work consisted of commercials and uncredited roles, such as "Beautiful Girl" in The Americanization of Emily, which Ransohoff produced, that seemingly ended up on the cutting room floor. She and the black wig had been on 15 episodes of The Beverly Hillbillies and she had appeared on The Man From U.N.C.L.E. and Mr. Ed. One of her most enriching experiences had come when she went to Big Sur to shoot a bit role in The Sandpiper with Elizabeth Taylor and Richard Burton, and she loved the coastal enclave so much it's where she would return time and again to decompress.
But the world was about to meet Sharon Tate—the earnest, dedicated, blond Sharon Tate.
She appeared in four movies that came out in 1967, three Ransohoff-produced films—Eye of the Devil, Don't Make Waves and the horror spoof The Fearless Vampire Killers—and the coup de gras, Valley of the Dolls, adapted in rapid fashion from Jacqueline Susann's best-selling 1966 novel that also made the author an overnight sensation.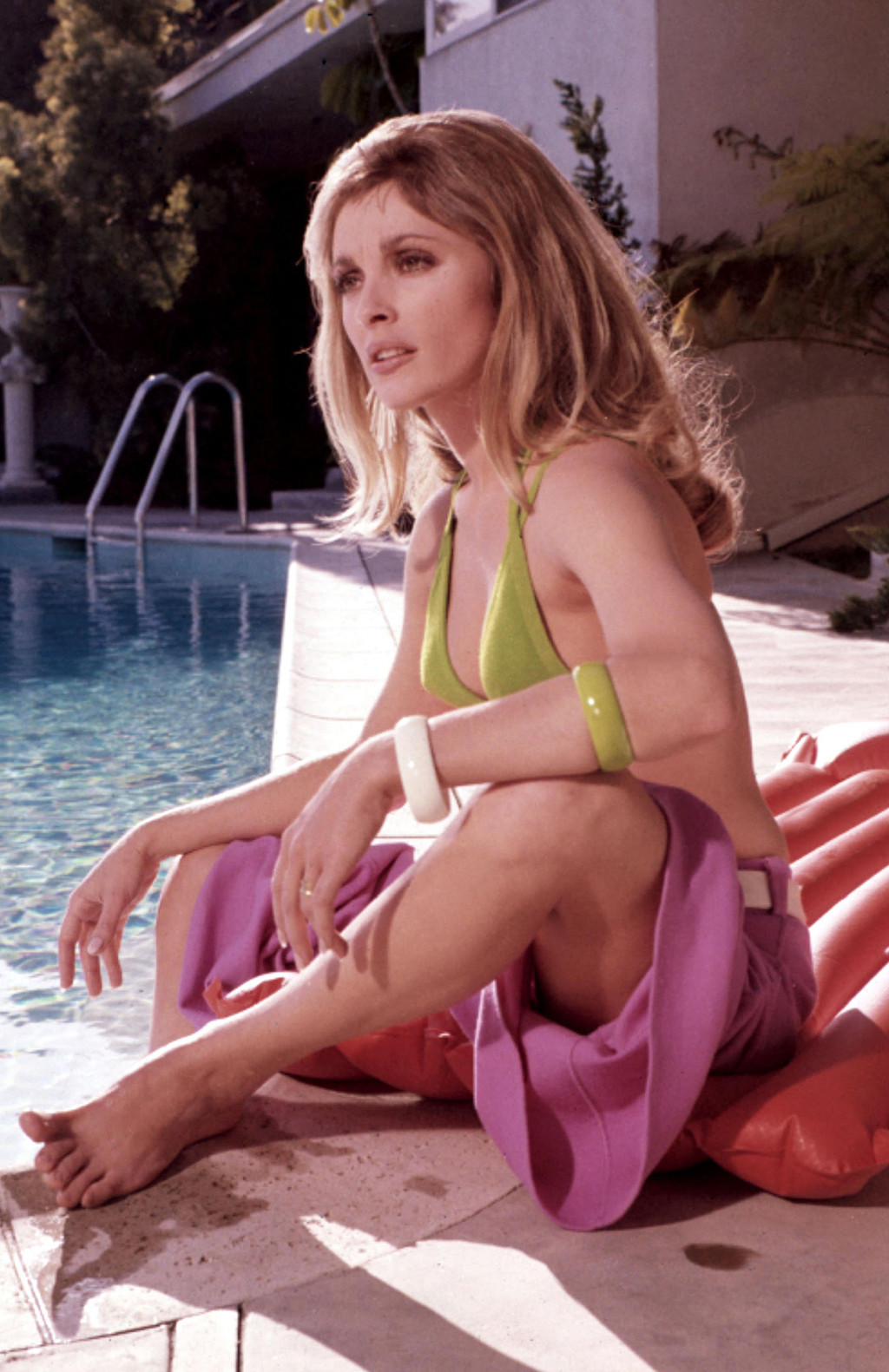 20th Century Fox/Kobal/Shutterstock
As Tate was being interviewed aboard the Princess Italia after the film's world premiere as the yacht sailed from Italy to California as part of a splashy promotional campaign, she was the big breakout star of the moment. She was nominated for a Golden Globe in 1968, Most Promising Newcomer (she lost to The Graduate star Katharine Ross) and quickly booked two more films, The Wrecking Crew and 12+1, featuring wildly different co-stars in Dean Martin and Orson Welles.
She also got married.
Tate first met Roman Polanski in 1966 when she was in London filming Eye of the Devil. The Oscar-nominated filmmaker, born in Paris and raised in Poland, where he lost his mother in the Holocaust, was coming off the critical and commercial success of his first English-language film, the 1965 psychological thriller Repulsion starring Catherine Deneuve. He had already made a name for himself in Europe—as a visionary and a playboy.
Polanski had been married before, to Polish actress Barbara Kwiatkowska-Lass, and he showed no signs of wanting to settle down again, even as he pursued Tate throughout the filming of The Fearless Vampire Killers. He also photographed her semi-nude for Playboy during the shoot.
When Sebring went to visit Tate in London after they wrapped, she told him she had fallen in love with Polanski, which he seemed to accept, though friends suspected he still harbored feelings for the actress.
At the same, heartbreak didn't hurt his dating life, and he is said to have been the inspiration for Warren Beatty's playboy hairdresser in Shampoo.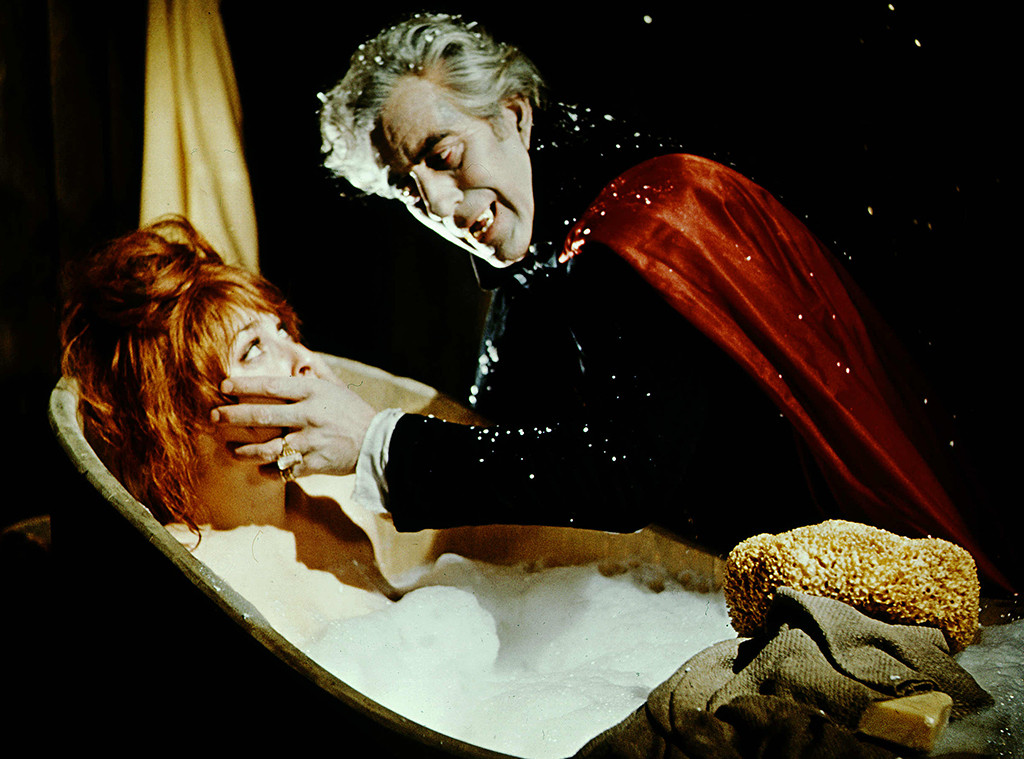 Mgm/Kobal/Shutterstock
When they first met, "I thought she was quite pretty, but I wasn't at that time very impressed," Polanski later told detectives at Parker Center, headquarters of the Los Angeles Police Department, after his wife was killed. "But then I saw her again. I took her out. We talked a lot, you know. At that time I was really swinging. All I was interested in was to f–k a girl and move on."
He didn't start sleeping with Tate, he said, until a few months into shooting The Fearless Vampire Killers. "She was so sweet and so lovely that I didn't believe it, you know," he marveled to police. "I'd had bad experiences and I didn't believe people like that existed."
While waiting for the other shoe to drop, he realized that Tate was as good of a person as she seemed. "She was fantastic," he recalled. "She loved me." And she gave him the space that, despite being enamored with her, he apparently still needed.
"I said, 'You know how I am; I screw around.' And she said, 'I don't want to change you.' She was ready to do everything, just to be with me. She was a f–king angel. She was a unique character, who I'll never meet again in my life."
As far as the spurned Jay Sebring was concerned, Polanski said, "I'm sure in the beginning of our relationship there was still his love for Sharon, but I think that largely it disappeared. I'm quite sure."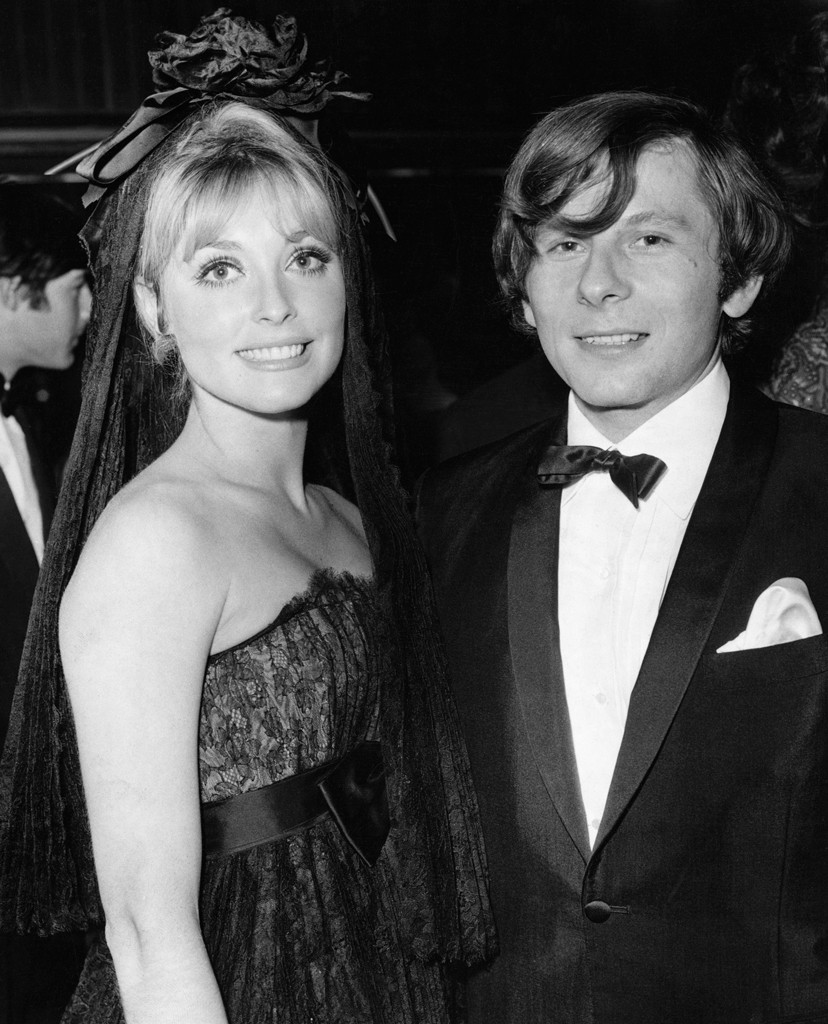 Hulton-Deutsch Collection/CORBIS/Corbis via Getty Images
When Polanski and Tate married in London on Jan. 20, 1968, he was about to have a hit on his hands with Rosemary's Baby, his adaptation of Ira Levin's book, the biggest-selling horror novel of the 1960s, starring Mia Farrow, John Cassavetes and Ruth Gordon, who'd win a Supporting Actress Oscar for her turn as the neighbor from hell.
The film premiered at the Cannes Film Festival in May 1968, and there are photographs of Tate living it up with her husband, Farrow and assorted other jet-setters.
Meanwhile, Tate is said to have asked Ransohoff to let her out of her contract not long after the Princess Italia docked, saying she wanted to be a full-time wife and, eventually, mother—but her Golden Globe nomination, the success of Rosemary's Baby and more exciting happenings prevented her from pressing the issue.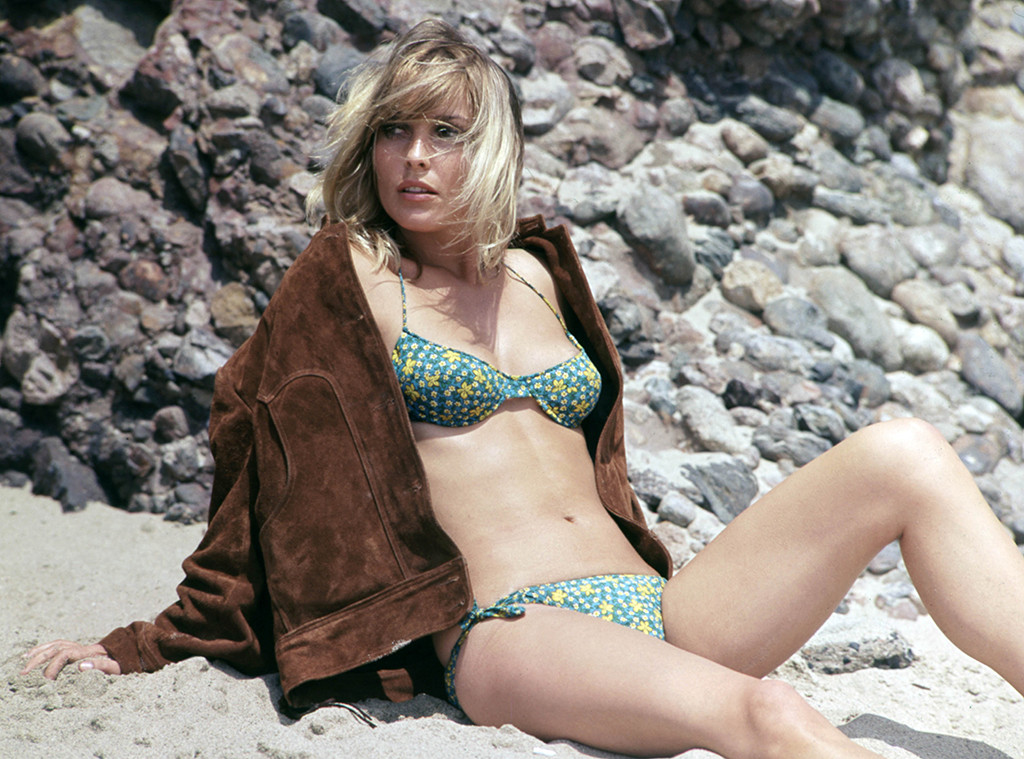 Mgm/Filmways/Kobal/Shutterstock
By the time she got pregnant at the end of 1968, there was already speculation that Tate was hanging all her hopes of saving her marriage upon the baby. Some of their friends said she waited to tell Polanski she was pregnant until it was too late for her to have an abortion.
"I guess I kind of live in a fairy tale world," she's quoted in Restless Souls, by Alisa Statman and Sharon's niece Brie Tate, one of her sister Patti's daughters. "We have a good arrangement; Roman lies and I pretend to believe him."
At the same time, when they had a chance to nest together in L.A. (she convinced him to at least rent a home, resisting his excuse that he liked being able to pack up and leave a place anytime he wanted) they were happy. After a bungalow at Chateau Marmont proved not to be the kind of home base she had in mind, they spent several months renting her Valley of the Dolls co-star Patty Duke's house.
Source: Read Full Article