Jessica Biel and Alison Brie give a sneak peek at how they pulled off their looks for the 23rd annual Critics Choice Awards.
It doesn't matter who you are, everyone wants to look their best for the red carpet. But for modern Hollywood stars, it's not enough to just look good – they need to stand out from the crowd and be remembered. For some, that means walking down the red carpet wearing a dress made out of raw meat, and while that's certainly memorable, it's not exactly how most actresses would prefer to be remembered by.
Both Alison Brie and Jessica Biel pulled off stunning ensembles for the Critics Choice Awards, wowing crowds and cameras alike. In an interview with People, both Hollywood starlets open up on how they created their look and how much work went into their red carpet preparations.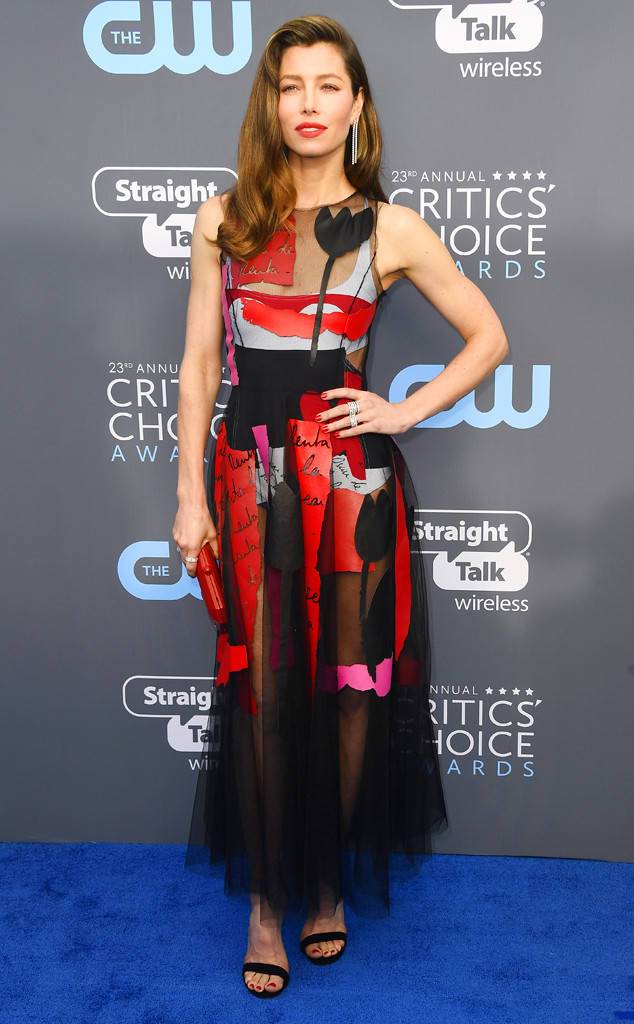 For Jessica, her presentation was all about contrasts. She had the classic Hollywood look straight out of a 1930s silent film combined with a rowdy, untamed dress that spoke to an inner wild side.
And it was a truly punk-inspired dress. Sheer and see-through black fabric lays the scaffolding for a riot of reds and pinks appearing like torn post-it notes along with an almost stenciled rose pattern on top. Beneath she wore a simple white sports bra to keep herself cool and collected in the Hollywood heat.
But it was up top that truly stole the show. Channeling her inner dame, Biel wore her hair down in a long cascade to frame cherry red lips and dangling, dazzling earrings.
Virtue creative director Adir Abergel spilled the beans with People as to how they pulled off the look. "I wanted to create a luxurious and classic look that had an old Hollywood glamour feel to counterbalance the punk vibe of the dress," he said, adding he used "Virtue's One for All 6-in-1 Styler through the mid-lengths to ends of her hair for added lift and shine, Virtue Uplifted Volumizing Whip on the roots, and Virtue's Perfect Ending Split End Serum on the ends."
"We rarely do a classic style like this so it felt different and new," he said.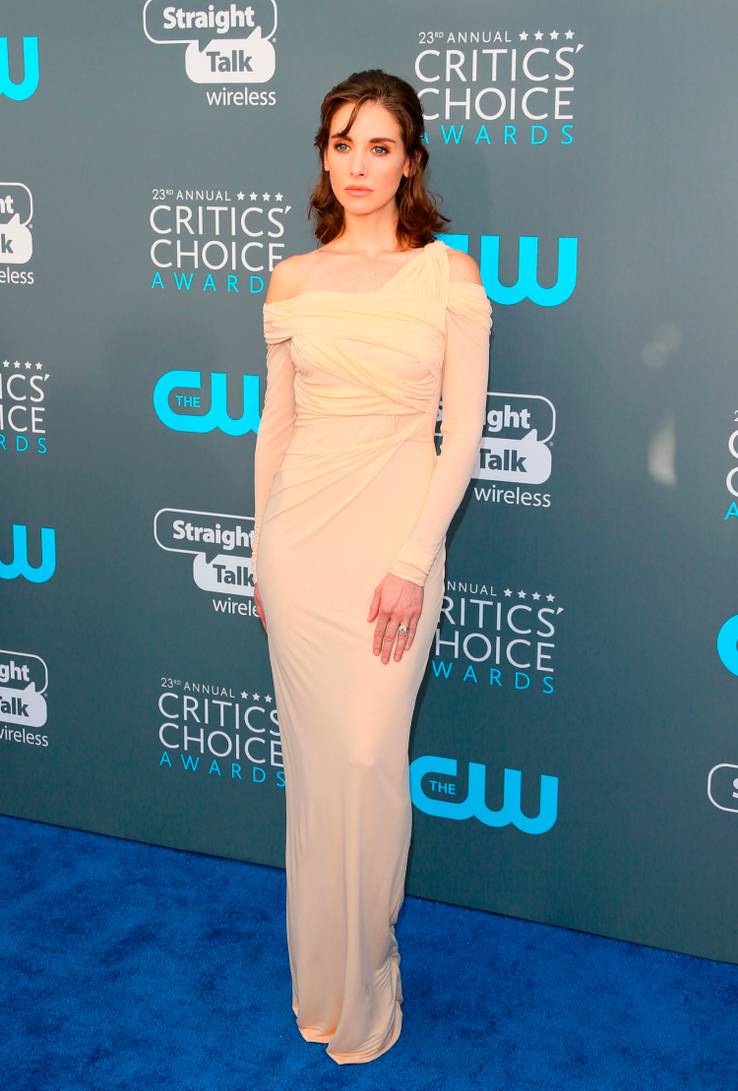 Alison Brie went the complete opposite direction than Biel. Rather than don an eye-grabbing dress and a romantic set of curls, Brie accentuated her natural complexion with nude tones.
"The look was very sultry and sexy," makeup artist Quinn Murphy of Brie's makeup told People. "Since the Golden Globes look was such a classic bold beauty, she definitely wanted a more bronze, tonal look. This was Alison's take on bronze beauty to compliment her bodycon Cavalli dress. It was more about the tones – nudes, bronze, peaches in a modern way."
Along with the complimentary makeup was a long, flowing dress that gave her an almost otherworldly beauty.
Source: Read Full Article