Fans know the old trope of cops who don't play by the rules, but what about policemen who very much do? Monk creator Andy Breckman's new show, The Good Cop, premieres Friday, Sept. 21 on the streaming platform. And while it's set in New York, not San Francisco, the series still centers around a police department and an incredibly high-strung protagonist. Tony Danza plays Tony Sr. — "a naughty cop," as he describes himself in the trailer, who seems to relish his prison time and crooked career. Josh Groban's character on The Good Cop, meanwhile, is Danza's son and seems embarrassed by his father's carefree antics. And while he's not exactly Adrian Monk, Tony Jr. loves following the rules.
Not to mention the fact that he's a great police detective. "I taught him everything I know," Tony Sr. tells a paramour in the trailer. "Except right from wrong!" his son counters. "That I learned on my own." And therein lies the premise of The Good Cop — a father and son who both live and work together while being polar opposites. "It wasn't easy getting you on that panel," Tony Sr. tells his son. "I slipped the organizer a little Do-Re-Mi." "You bribed a guy to get me on the ethics panel?" his son asks, horrified. So when these two team up to solve a murder case, chaos ensues.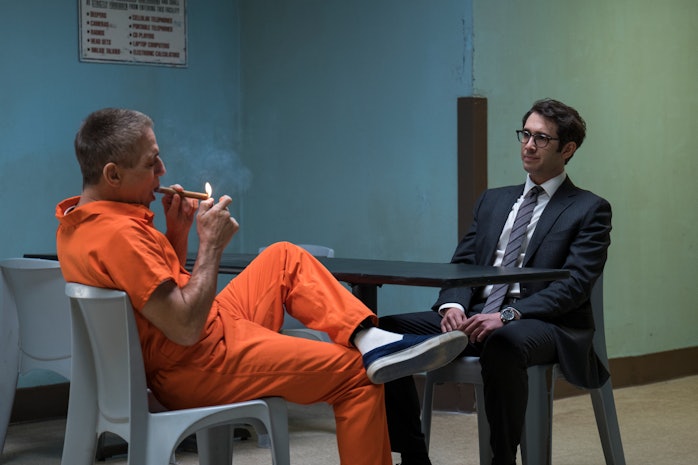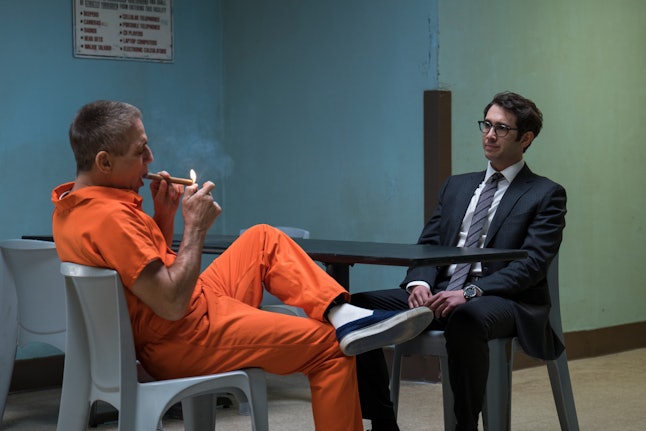 And while it seems bizarre that an opera singer like Groban would be starring in a comedy series, those who've seen his appearances on The Office, Parks and Recreation, or Crazy Ex-Girlfriend know that it makes perfect sense. "I've done my fair share of cameos over the years," Groban told Entertainment Weekly. "They've all come from somebody texting me. The Good Cop was no exception. [Breckman] wrote me a letter saying, 'I'm offering you the title role in my show. I've seen some stuff you've done. I can't explain it, but I thought of you when I thought of this role. And the odd couple-ness of you and Tony Danza, I feel it in my bones.'"
And thus, Tony Jr. was born. "My character is very straight-laced," Groban explains in a teaser for the show. "So when TJ gets to go hulk mode a little bit, and bust down doors and shoot out windows and arrest people, that's fun for me." Audiences see that his character has a swear jar, an affinity for slicked-over hair, and a rigid set of principles. "Break one rule, they all break," he warns his NYPD colleagues in the trailer.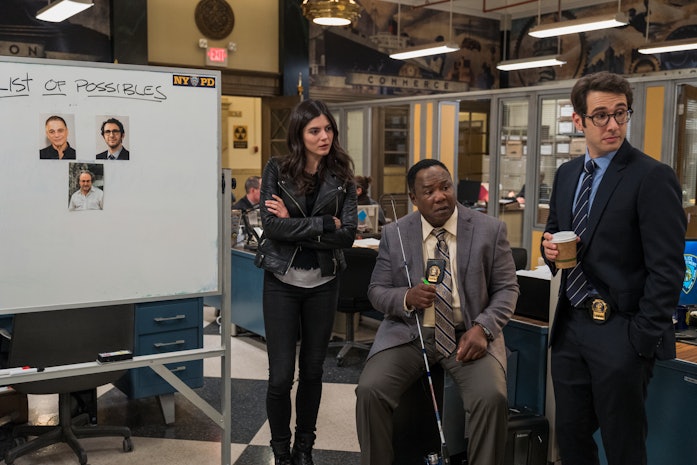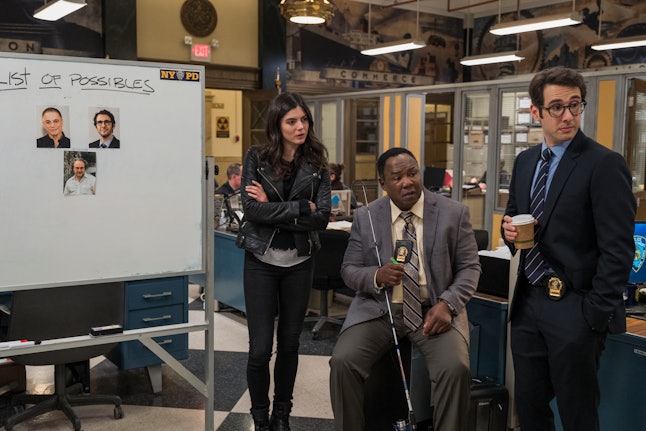 This is obviously contrasted against his father, who doesn't so much play by the rules as ignore them completely. In the trailer, Tony Sr. visits his son at an active crime scene with a (very attractive) civilian. Groban's character is understandably upset, but his dad responds with a casual, "C'mon, son. I mean, she's not exactly a civilian. I mean, look at her."
And Groban can certainly relate to his character. "Being called a 'choir boy' is not new to me," Groban told Entertainment Weekly. "I've always been a rule follower. Growing up I was super nerdy. Still am. The fun part for me was sitting in the make-up chair every day and getting my hair combed to the side and putting on my suit and putting up on my badge and being like, 'Alright, there's Tony,' and just diving into it. Tony sings and dances throughout the show, but my character is tone deaf, so that's one thing I did leave at the door."
But just so fans know up-front, Danza does the bulk of the singing on The Good Cop, not Groban. This is just another way that these two are yin and yang, both onscreen and off. "I'm doing a show with Josh Groban, and I'm singing and he's fighting," Danza told Entertainment Weekly in the same interview.
Also starring in The Good Cop is Cora Vasquez (Monica Barbaro), who's both Tony Sr.'s parole officer and a detective on the police force. "You ever wonder why you're not invited to more parties?" Cora asks Groban's character in the trailer. "I've been watching you two," a woman tells them. "The bantering, the teasing — it's obviously a deep form of affection. It's very sexual." Tony Jr. also works with Ryan (Bill Kottkamp) and Burl Loomis (Isiah Whitlock Jr.), to name a few.
But in the middle of all of this familial discord and comedic hijinx is a murder case. Tony Jr. must decide whether to follow the rules in order to find the killer or take a page from Tony Sr.'s book. After all, his father taught him everything he knows.
Source: Read Full Article